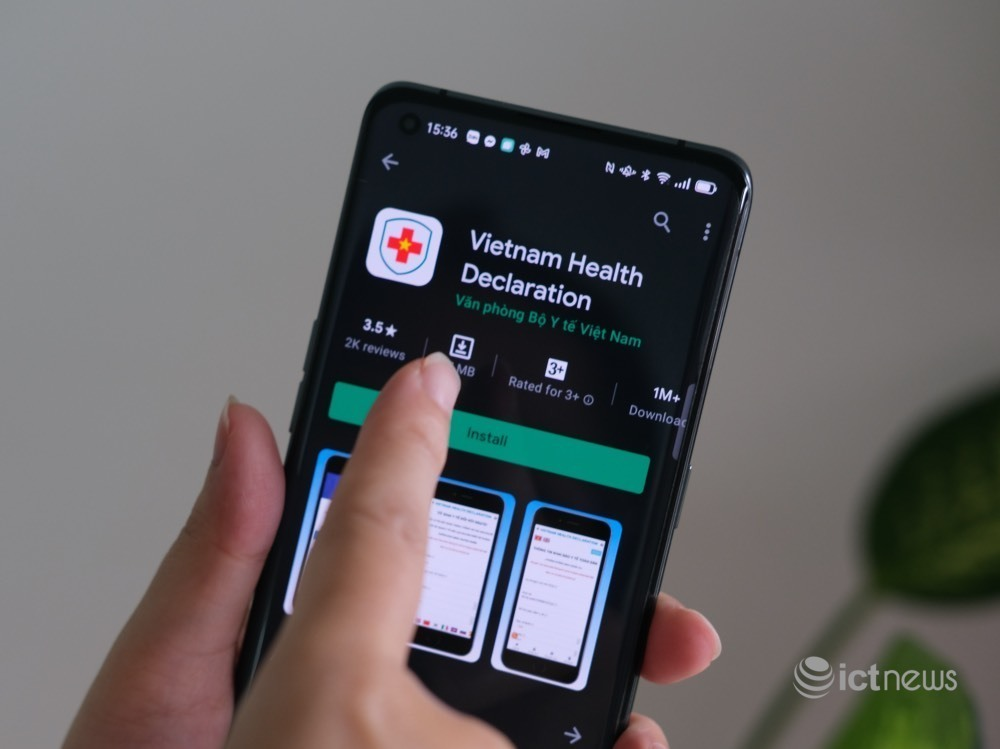 F1 cases that are under home quarantine should install the app VHD (Vietnam Health Declaration) to enable competent forces monitor their self-quarantine. Photo: Vietnamnet
During the social distancing period when people are asked to stay at home to prevent pandemic spread, authorities in Ho Chi Minh City have provided necessary information for local residents, regarding essential needs, health advice and pandemic response, among others.
Noise pollution or public gatherings that hinder ant-pandemic efforts should also be reported to local authorities.
Given the food scarcity due to increasing demands, the municipal Department of Industry and Trade has announced the list of 75 websites that offer essential goods, making it easier for locals to access.
The department has also asked e-commerce platforms to put on sale essential goods.
Meanwhile, free medical advice is now available, as more than one hundred of doctors and experts have publicised their phone numbers.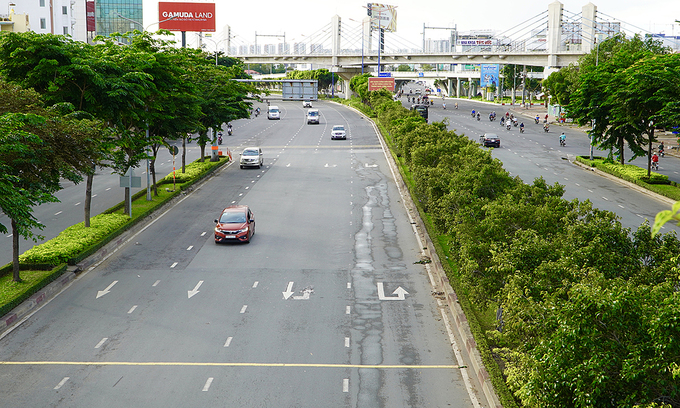 Few traffic is seen on Dien Bien Phu Street of HCMC's Binh Thanh District during a Covid-19 social distancing period, July 9, 2021. Photo: VnExpress
Notably, a Facebook fanpage named "Giup nhau mua dich" at facebook.com/groups/535988687600718) that offer schedules and phone numbers of doctors is operating effectively.
Regarding pandemic prevention and control, city residents can call 1022 and continue to dial number 1 if they want to report the pandemic situation, or number 3 if they want to contribute opinions to local leaders in this regard. The hotline works round the clock.
Any urgent issues can also be handled through 113, 114 and 115 as the specialised hotlines are now connected with the services.
Noise pollution or public gatherings amidst the pandemic can be reported to local authorities through the app Help 114.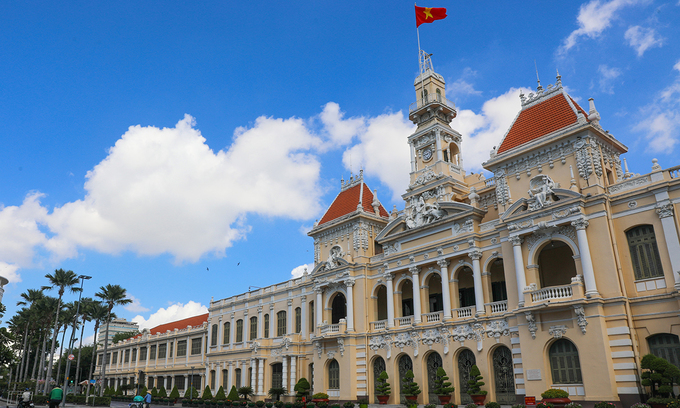 Ho Chi Minh City Hall during the days of social distancing amid the Covid-19 pandemic. Photo: VnExpress/
F1 cases that are under home quarantine should install the app VHD (Vietnam Health Declaration) to enable competent forces monitor their self-quarantine. People must make health declarations three times each day through the app.
Other phone numbers through which city residents can make health declarations include:
Hotline of the health ministry: 19009095
Hotline for health declaration: 18001119
Hotline of the city health department: 02839309912
Hotline of the city centre for disease control: 02839234629
The city's transport police department has also set up 12 QR codes to serve health declaration of those who want to exit to enter the city./.
The Ministry of Health announced 2,965 more Covid-19 community transmissions on July 22 morning, raising the ongoing coronavirus wave's tally to 67,422.
Of the new patients, 2,433 were recorded in HCM City.
Since the new wave started on April 27, community infections have been recorded in 61 cities and provinces, with the southern metropolis accounting for the most cases, 43,776.
The city is now under social distancing in line with Directive 16 which comprises the most stringent social distancing regulations, requires residents to stay at home and only go out for basic necessities such as buying food or medicines or to work at factories or businesses that are allowed to open.
People must keep a distance of at least two meters. No more than two people can gather at public places apart from workplaces, schools or hospitals.
The majority of public transportation will be shut down and there will be no travel to other localities.
Rosy Huong