Vaccinated White House Official and A Senior Pelosi Aide Tested Positive For Covid-19
A White House official and an aide to House Speaker Nancy Pelosi tested positive for the coronavirus after attending an event together, with the two are already vaccinated.
A White House official confirmed that the White House staffer tested positive off campus.
"In accordance with our rigorous COVID-19 protocols, the official remains off campus as they wait for a confirmatory PCR test. The White House Medical Unit has conducted contact tracing interviews and determined no close contacts among White House principals and staff. The individual has mild symptoms," the official said.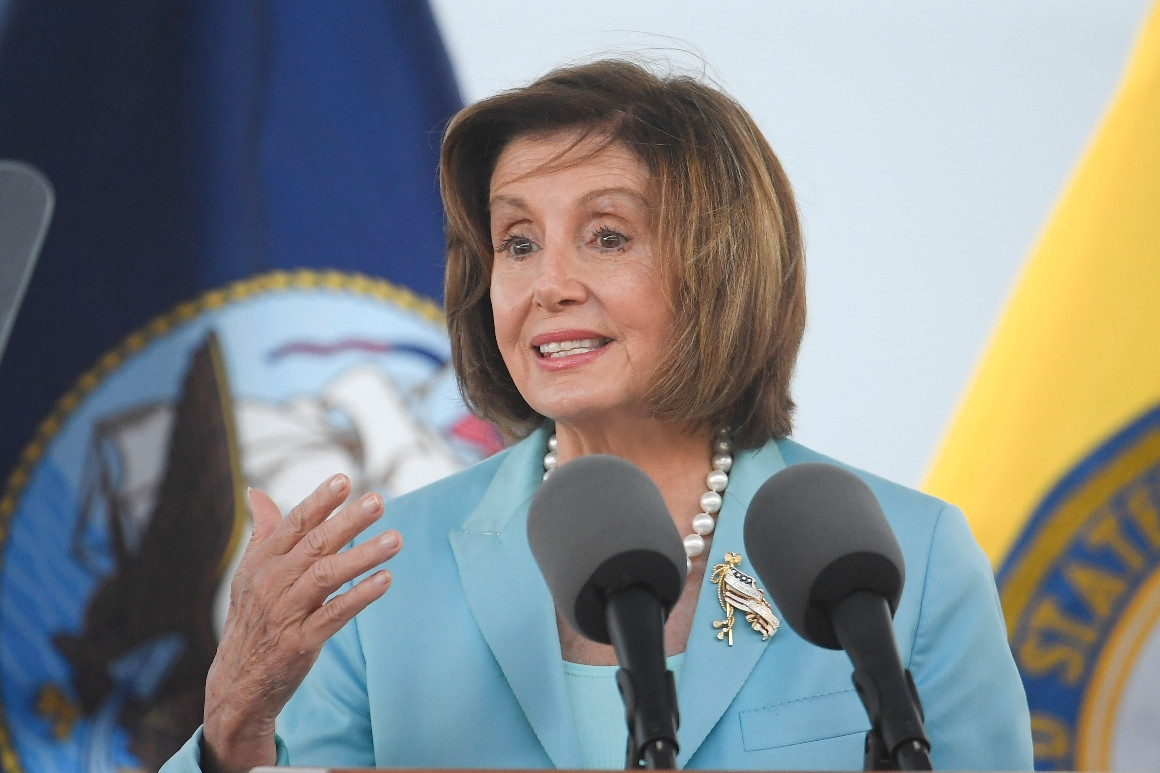 Speaker Nancy Pelosi speaks at an event. | Denis Poroy/AP Photo
"We know that there will be breakthrough cases, but as this instance shows, cases in vaccinated individuals are typically mild," the official continued. "The White House is prepared for breakthrough cases with regular testing. This is another reminder of the efficacy of the COVID-19 vaccines against severe illness or hospitalization. We wish our colleague a speedy recovery."
The White House official has not had any recent contact with President Joe Biden, another administration official said.
A second administration official told CNN, "If the vaccines are 90-95% effective, you're going to have 5-10% of the vaccinated population who either test positive but are asymptomatic or have mild symptoms. What you won't have are members of the vaccinated population going to the hospital with a severe illness or dying."
Pelosi Deputy Chief of Staff Drew Hammill said in a statement to CNN that the speaker has not had contact with the individual in her office who tested positive since exposure, which Hammill said occurred after contact with Texas Democrats last week.
"Yesterday, a fully-vaccinated senior spokesperson in the Speaker's Press Office tested positive for COVID after contact with members of the Texas state legislature last week," Hammill said. "This individual has had no contact with the Speaker since exposure. The entire Press Office is working remotely today with the exception of individuals who have had no exposure to the individual or have had a recent negative test. Our office will continue to follow the guidance of the Office of Attending Physician closely."
Photo: CNN
The news of the infections rattled some on Capitol Hill, where lawmakers and professional staff have been moving toward more normal operations for months now. Representative Steny H. Hoyer, Democrat of Maryland and the majority leader, said that rising coronavirus cases across the country could force the House to reconsider its relaxation of mask requirements and other pandemic-era measures like the use of proxy voting, NY Times reported.
"We are going to have to decide, given the upswing in every state, whether or not prudence demands we go back to wearing a mask," Mr. Hoyer told reporters on Tuesday.
A short time later, Dr. Brian P. Monahan, the Capitol physician, issued new guidance saying the rising cases could require the return of universal masking, although he would not recommend it for now. He said that "several" congressional aides had experienced breakthrough infections and urged vaccinated people seeking "to further reduce their risk of disease" or transmission to voluntarily put a mask back on.
"Individuals have the personal discretion to wear a mask and future developments in the coronavirus Delta variant local threat may require the resumption of mask wear for all as now seen in several counties in the United States," he wrote.
Members of the Texas legislature left the state last week to travel to D.C. in last-ditch effort to prevent the passage of a restrictive new voting law by the Republican-controlled legislature. Photographs showed them maskless while traveling to Washington. Since then, six lawmakers on the trip have tested positive for the coronavirus.
"Breakthrough" cases: The risk of getting Covid-19 after vaccination
Covid vaccines have been highly effective in preventing Covid-19, especially hospitalization and death, and are generally working as expected, doctors say. The vaccines also reduce the risk of spreading the virus.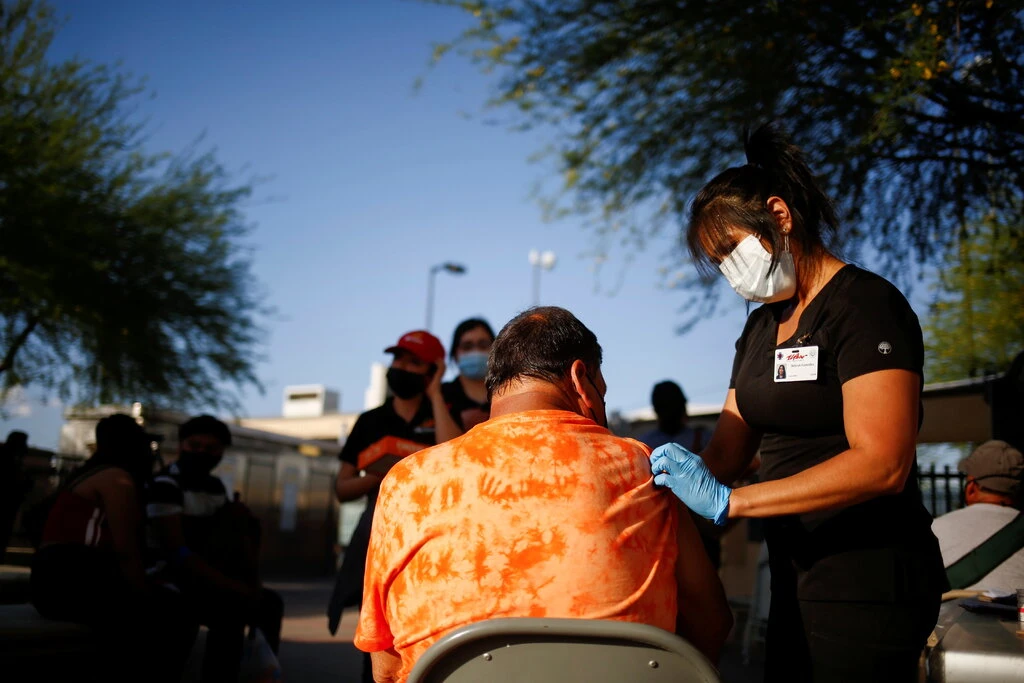 A vaccination site in El Paso, Texas, in May. Photo: Reuters
Although the risk of vaccinated people becoming infected with the virus is low, it can still happen, experts said.
"Yes, this will happen, unusual but will happen,'' said Dr. Sandro Galea, dean of the Boston University School of Public Health.
Those rare cases are called breakthrough infections and as of April 30, there were more than 10,000 of these infections reported from 46 American states and territories, according to the Centers for Disease Control and Prevention. The C.D.C. has stopped recording such infections if there are no severe symptoms, so the number for cases, including mild ones, is most likely higher.
A fully vaccinated person who experiences symptoms consistent with Covid-19 should isolate themselves from others, the C.D.C. said.
"Broadly, someone who tests positive should isolate for 10 days," Dr. Galea, noting C.D.C. guidelines, said.
Dr. Eric Cioe-Peña, director of Global Health at Northwell Health in New Hyde Park in New York, said the guidelines were not much different from those for someone who tested positive before the vaccines were available.
"You still have to isolate," he said. "You still have to contact trace with the understanding that your peace of mind is a little bit better."
People should also inform their health care provider of their positive result. If you leave home to go to the doctor, wear a mask and practice social distancing.
"Fundamentally, though, someone should isolate and then retest, with the latter probably in consultation with a provider," Dr. Galea said.
Dr. Cioe-Peña said an infected person who had been vaccinated might have mild symptoms or no symptoms at all.
"In the post-vaccine era, testing Covid-positive is a lot less scary," he said. For "the vast majority of people — 99.9 percent of the time — I am going to be OK. I am going to have a mild case. I may not even notice."
The most serious symptoms include nasal congestion and mild body aches, said Dr. Sunil Sood, a pediatric infectious disease specialist at South Shore University Hospital in Bay Shore in New York.
"It would be the mildest of the end of the spectrum of Covid-19," he said. "It may be just a mild common cold."
But this may be different in vaccinated individuals with weak immune systems like older adults and people with certain medical conditions or those who take certain medications.
There have been some high profile cases
On July 15, Major League Baseball postponed a Yankees home game after three pitchers who had been vaccinated tested positive for the coronavirus. The team's general manager, Brian Cashman, said three other players had also tested positive through multiple rapid tests.
The cases follow others from May when the Yankees' two-time All-Star shortstop, Gleyber Torres, tested positive after vaccination, as did three coaches and four staff members.
Five of the nearly 60 Texas Democrats who left Texas to stall a restrictive new voting law tested positive for the coronavirus in Washington, including two cases announced on July 18. The five lawmakers who tested positive had mild or no symptoms, according to Reuters.
On June 10, two vaccinated passengers aboard a Celebrity cruise ship tested positive and had to isolate, according to the Royal Caribbean Group. The passengers were asymptomatic.
The TV host Bill Maher was fully vaccinated when he tested positive last month during weekly staff testing, prompting HBO to reschedule the taping of two of his shows. At the time, he said he felt "perfectly fine."
While most infections are likely to produce mild or no symptoms, many of these cases would not have been discovered without routine screening.
Moderna Vaccine: Everything You Need To Know

The Moderna vaccine is highly effective against the Delta variant, and less severe reactions after injection such as myocarditis, thrombocytopenia. However, it should not be ...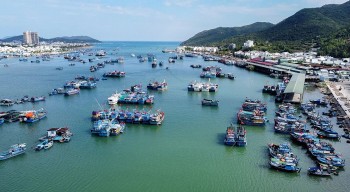 Economy
GDP growth quickened to 7.72% in the quarter ended June, beating the government's 6%-6.5% target.