Need-to-know tips for wearing face mask while exercising
Tighter Covid-19 measures required people to wear masks while exercising indoors. But is it safe to wear a mask while exercising, in summer?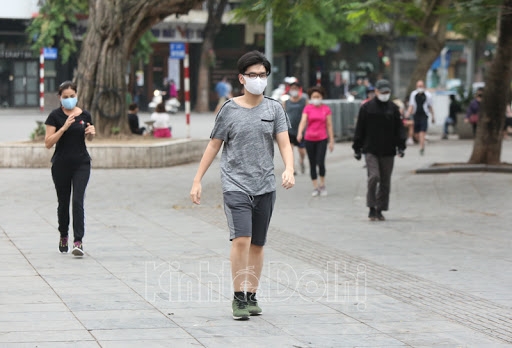 People walking by Ho Guom Lake in Hanoi. Source: kinhtedothi
Regular exercise accompanied by a healthy and balanced diet are essential in maintaining physical and mental health and well-being, especially in the Covid-19 time.
However, fitness experts said people should not push themselves too hard since they are required to have masks on, Singapore's CNA quoted.
Participants should consider their personal medical history, their experience and familiarity with the type of exercise, as well as symptoms felt during the class to decide if it is too intense for them, said Dr Cormac O'Muircheartaigh, a sports medicine physician.
"Light exercises means that you should be able to hold a conversation easily while exercising," he said, adding that people are only able to "say words" with very high-intensity exercises.
While spinning and zumba are typically moderate- to high-intensity exercises, he noted that they can be safe with masks on, "provided you have no underlying medical conditions that increase your risk".
People with an underlying condition affecting their heart and lungs should be especially cautious when doing more intense exercises with a mask on, said Dr O'Muircheartaigh, who is also the medical director of Sports Medicine Lab.
These conditions include asthma, heart rhythm problems or ischaemic heart disease, he said. Those who had heat illness or injuries previously should also be more careful, he added.
"In my opinion, masks will increase the work of breathing (and) increase the discomfort and difficulty in attaining peak heart rate or exercise intensity," he said.
Some of the potential dangers of doing intense exercise with a mask on include shortness of breath and dizziness, possibly triggering an asthma episode, said Dexter Tay, head of training and development at fitness education academy FIT Asia.
The experts also questioned the effectiveness of a mask when it becomes damp from exercise.
Tay said that using masks during hot yoga classes, for example, "might be questionable with the perspiration causing the masks to be wet and potentially flimsy, rendering them ineffective".
Dr O'Muircheartaigh similarly said that with perspiration on a mask, the effectiveness of the barrier is reduced and it becomes less effective in reducing the risk of transmission.
"For high-intensity exercise, after a short period of time, the indication for wearing a mask becomes useless," he said.
Tay said people can choose to work out at a moderate intensity and still reap the benefits of exercise.
"It doesn't mean 'go hard or go home'. In fact, times like now, it ought to be 'no need to go so hard so that you can go home'," he said.
If you do feel lightheaded, dizzy or extremely short of breath, you should sit down and take a break. If the symptoms don't go away relatively soon, you should take your mask off to allow yourself to breathe normally, Grayson Wickham, a physical therapist and certified strength and conditioning specialist at Movement Vault, tells US-based CNET.
If you do need to take your mask off, always follow your localities' public health rules. Go outdoors and try to maintain distance between you and other people.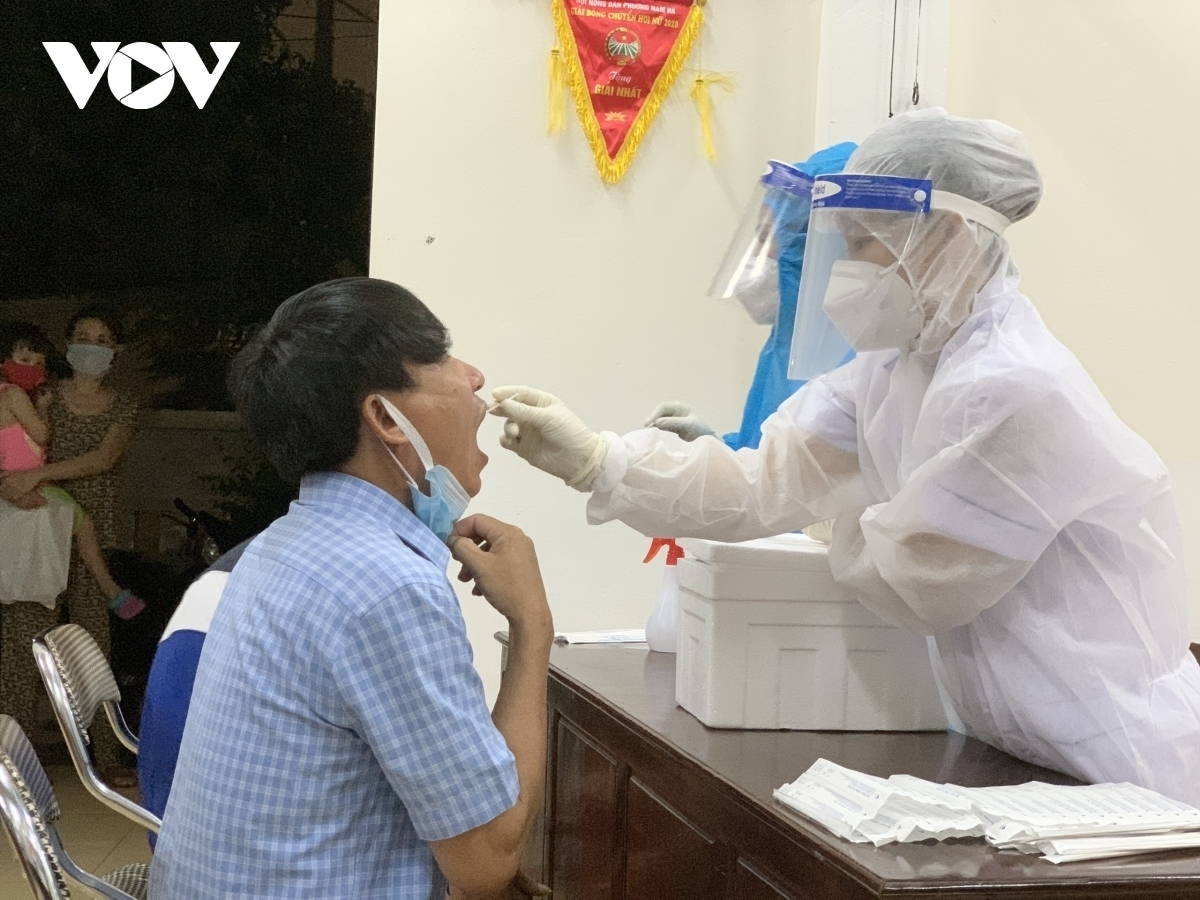 Taking nasal swabs for COVID-19 testing. Illustrative image
Vietnam has logged an additional 68 locally acquired coronavirus cases during the past 12 hours, raising its national running count of infections to 10,048, the Ministry of Health said on June 12 morning.
According to VOV, Bac Giang province, which is close to the Hanoi capital, detected 29 cases, followed by Ho Chi Minh City (20), Tien Giang (10), Bac Ninh (8) and Lang Son (1).
The ministry said the outbreak has reached its peak in Bac Giang, the country's largest coronavirus hotspot, and it aimed to stabilize the situation there before June 21.
Meanwhile, the outbreak remains complicated in Ho Chi Minh City though the chain of transmission at the Revival Ekklesia Mission Vietnam, a Christian congregation in Go Vap district has been kept in check.
Several cases have been sporadically detected in the city and the sources of infection is yet to be identified.
The fourth wave of the Covid-19 pandemic which started in late April has attacked 39 cities and provinces across the country, with 6,848 cases confirmed.
Overall, Vietnam has logged a total of 10,048 cases, both locally transmitted and imported infections, since the SARS – CoV - 2 virus emerged in January 2020.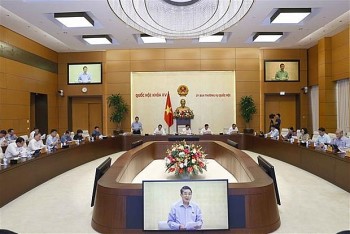 National
The National Assembly (NA) Standing Committee examined the draft revised Law on Protection of Consumer Rights on August 15 as part of its monthly session.