New Street Food Area Opens in Ho Chi Minh City
The traders encroaching on the sidewalks have been rearranged, forming Vietnam's first street food area. After a few years, this place has become a popular tourist destination for young people.
At the end of August 2017, Ho Chi Minh City opened the country's first legal street food area, which is located on the sidewalk of Nguyen Van Chiem Street, District 1. Up to now, this street has quickly become a favorite culinary destination by city residents and tourists.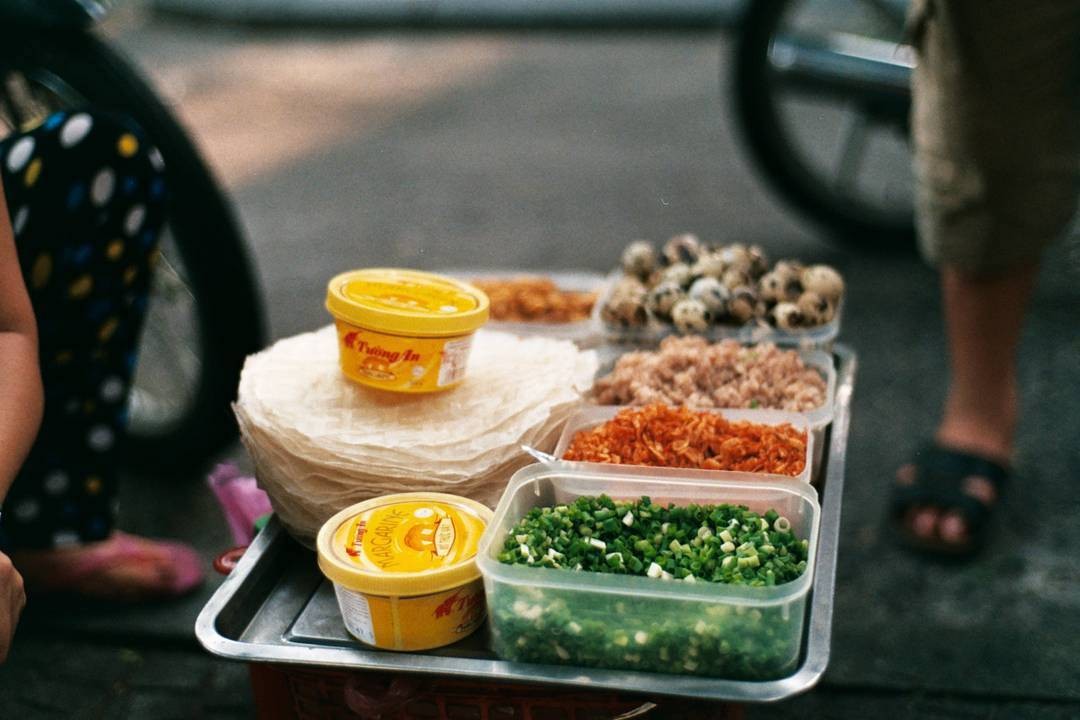 Photo: Local Insider
Sticky rice, fried noodles, dumplings, milk tea, and many other main dishes and snacks are sold at much cheaper prices than at outside restaurants. Saigonese love to add lots of veggies and herbs, especially when eating watery types of food like noodles or Pho. Many street food dishes are also packed with protein (meat, egg) to balance the dish.
The pilot implementation of business over a period of time on Nguyen Van Chiem Street has created conditions for households to stabilize their lives, no longer having to sell on the side of the road. This model not only ensures security and order but also creates urban beauty.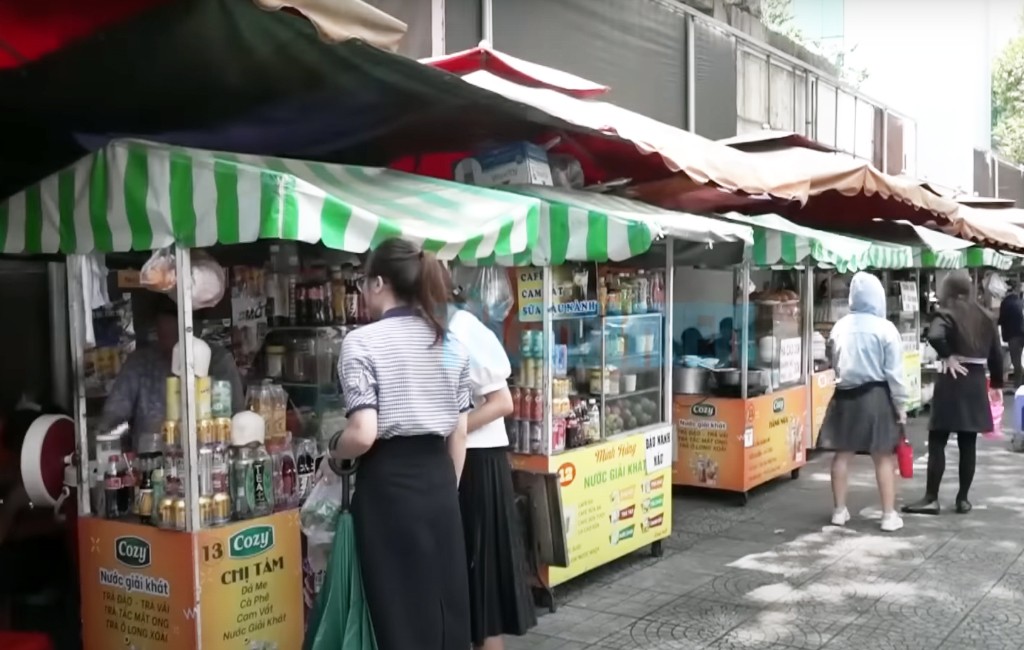 Along the Nguyen Van Chiem street. Photo: dulichtphcm
Nguyen Van Chiem Street and Bach Tung Diep Park are part of the project "Pilot Food Area for Temporary Business" proposed by District 1 to the People's Committee of Ho Chi Minh City.
District 1 People's Committee does not charge fees for households assigned to street vendors for business. Business people here are trained in food hygiene and safety and business skills by the authorities.
With over 20 stalls located along the street, visitors can easily find anything that they are craving! Most of them are common Vietnamese dishes such as Com Tam (broken rice with grilled pork chops), Banh Mi (Vietnamese sandwich), Hu Tieu (pork noodle soup), crab soup, soy milk, iced milk coffee, fruit juices, etc.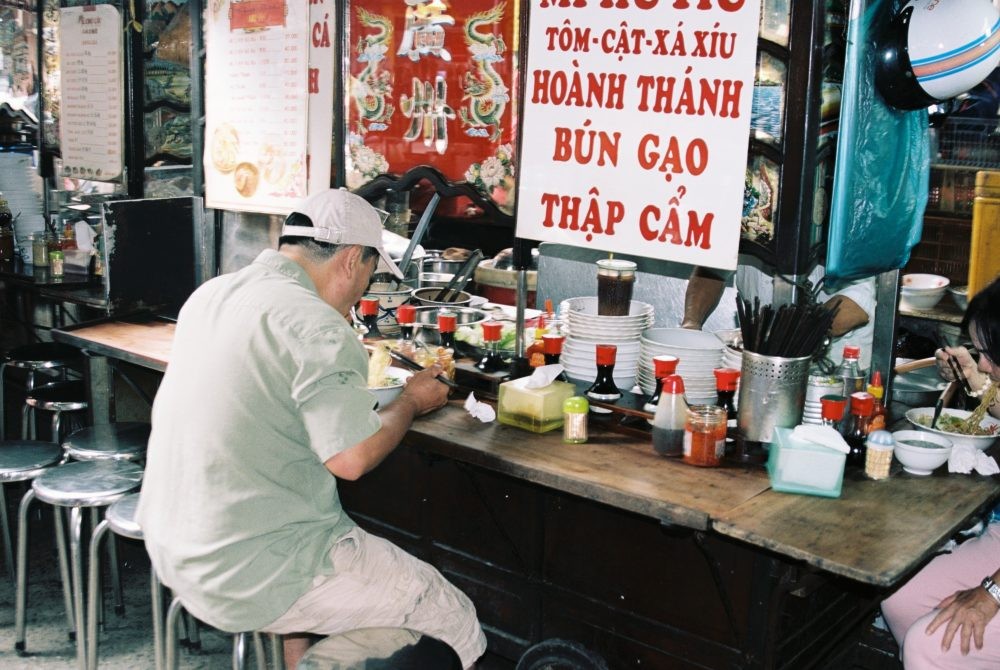 Photo: Local Insider
As all the vendors on Nguyen Van Chiem Street are selling for takeaways, consumers may be concerned about eating spaces, fear not, Han Thuyen Park a few steps away will provide you with the airiest restaurants without any service charge.
Recently, scientists have proposed expanding street vendors in Ho Chi Minh City. Dr. Du Phuoc Tan, Ho Chi Minh City Institute for Development Research, said that street vendors in District 1 such as Nguyen Van Chiem Street and Bach Tung Diep Park should be expanded throughout Ho Chi Minh City.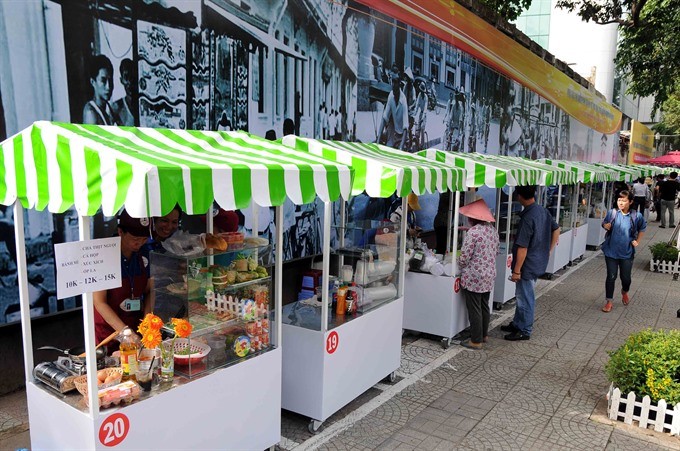 Nguyen Van Chiem Vendor Street. Photo: Local Insider
According to Du Phuoc Tan, District 1's implementation experience when arranging street vendors on streets such as Nguyen Van Chiem or Bach Tung Diep Park shows positive effects. It not only creates job for street vendors but also stabilizes urban order and beauty as well as ensure food safety and hygiene for people.
Back to the ultimate concern of foreigners: street food hygiene, the issue is totally dissolved at street vendors on Nguyen Van Chiem Street. All the stalls have glass covers to protect the ingredients from being affected by the external environment. Furthermore, each vendor must be certified by the authority in terms of hygiene to be approved for selling here.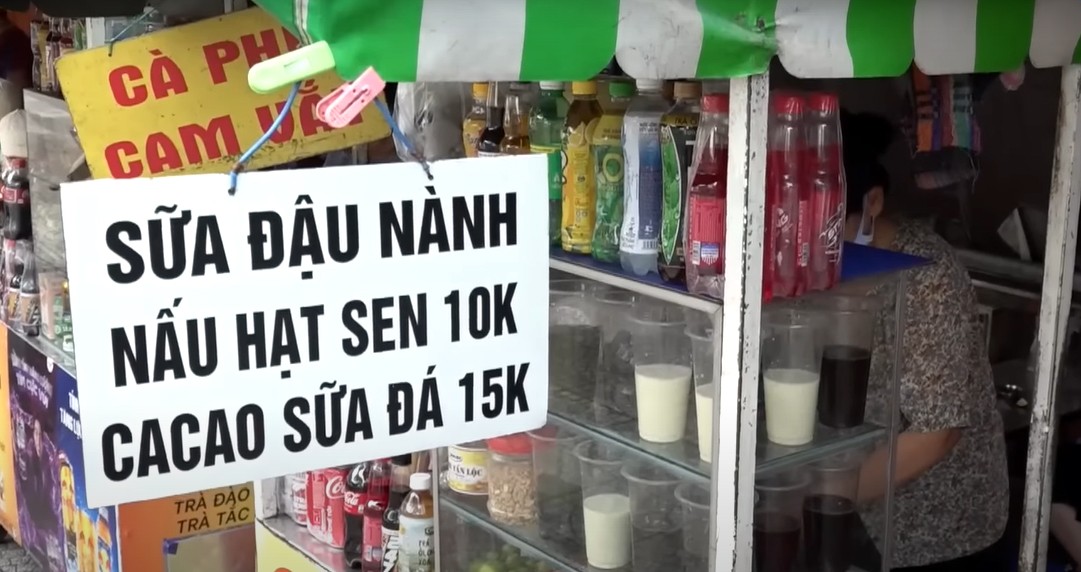 Photo: dulichtphcm
Nguyen Van Chiem Food Street has 20 food stalls, selling food and beverages along the street approximately 40m long. The street is right next to Diamond Plaza and is open every day from 6 - 9 a.m. and 11-2 p.m. The most common meals sold here are breakfast and lunch, all suitable for takeaway. Not so long after the opening, Nguyen Van Chiem Food Street was highly supported by the locals thanks to its convenience, transparent pricing, and positive social impact.