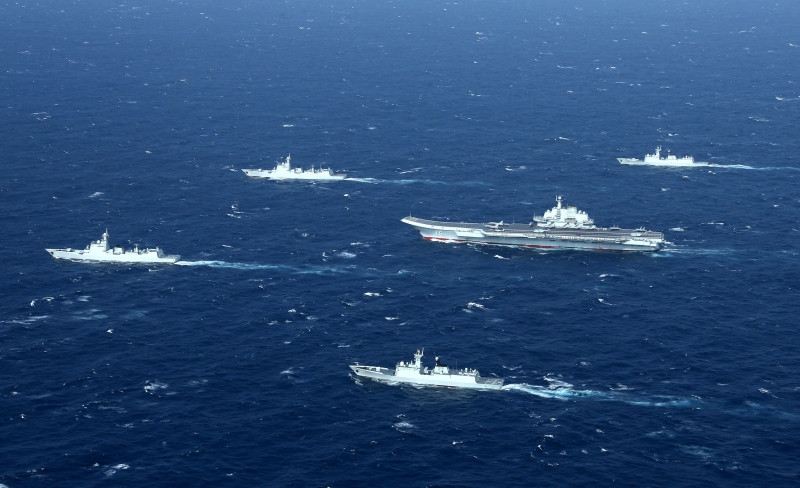 Chinese navy during military drills in the South China Sea (Photo: AFP)
Gregory Poling, senior fellow for Southeast Asia and director of the Asia Maritime Transparency Initiative at the Center for Strategic and International Studies in Washington, D.C., spoke about changes to the United States' position on the South China Sea disputes.
Regarding the changes in the American policy about the South China Sea dispute, Poling said Beijing's claims on offshore resources in most of the South China Sea are completely illegal, and they are a harassment campaign to control the sea, according to the Diplomat.
Poling added that the United States supports strongly the content of the 2016 judgment of arbitral tribunal convened in the spirit of the United Nations Convention on the Law of the Sea. China's infringement of fishing rights of the Philippines at Scarborough Shoal is illegal.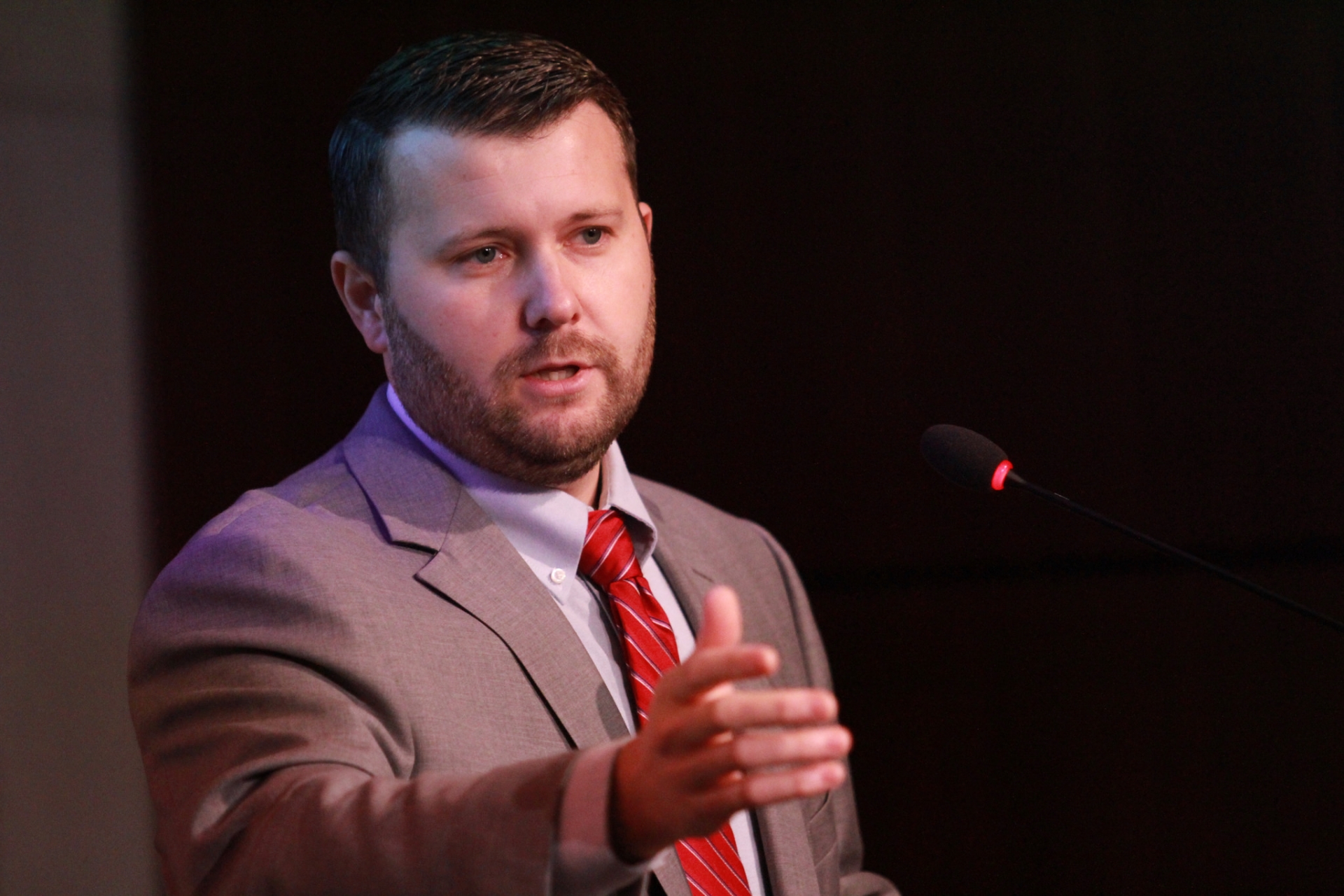 Greg Poling (Photo: The Diplomat)
The South China Sea dispute include the territorial dispute and island dispute. Beijing has offered no coherent legal basis for its "nine-dash line" claim in the South China Sea since formally announcing it in 2009.
China uses a "nine-dash line", sourcing it to maritime records from dynastic times, to claim about 90% of the waterway that others in the region value for its fisheries and undersea fossil fuel reserves. The nine dashes also cut into some nations' Exclusive Economic Zone (EEZ).
According to Poling, the Obama administration firmly supported the Philippines' right to bring China to arbitration. With the new policy, China may pay more economically, reported by RFI.
While the new US policy is a big deal in terms of explicitly siding with existing international law on the disputed maritime claims, it is not a radical departure from previous US positions. It makes explicit a lot of things that were implicit under the previous administration.
The South China Sea (Times of India)
The U.S. is siding with the Southeast Asian claimants and the international community as a whole when it comes to maritime rights. But it very carefully maintains American neutrality on sovereignty. It says China can claim the islands, but it can't invent its own law of the sea around them.
Although the United States is not a claimant to the sovereignty over disputed islands in the South China Sea, Washington said it is vital to its national interests that various claimants pursue their claims peacefully, and in accordance with international law.
China's maritime strength - with a big navy and a huge and aggressive coast guard - is making it increasingly difficult for smaller nations to operate. In the near term, the shift from describing Chinese behavior from merely destabilizing to unlawful potentially opens the door to sanctions.
Although increased US patrols in the area raise the risk of a China-US confrontation, that is unlikely. What is more likely is a clash between Chinese ships and vessels from smaller Asian nations that could trigger US mutual defense treaties, informed Foreign Policy.
Candy Lee