No new nCoV case in Vietnam within 24 hours
Vietnam Health Ministry records no new COVID-19 infection at 6am, April 9, with total infections stand at 251, 50 pct of which have recovered.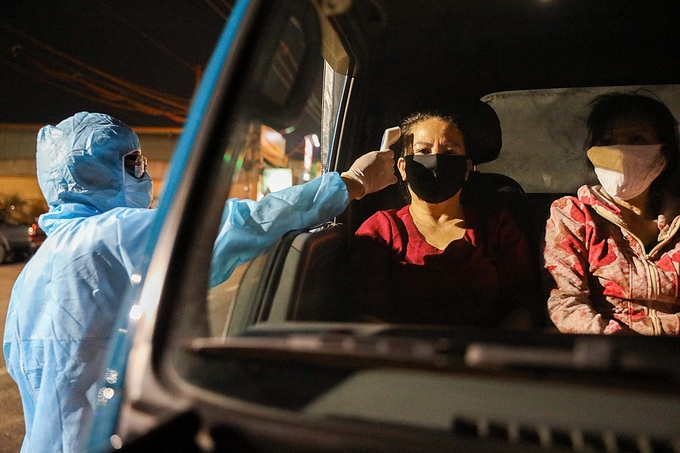 Medic is checking on people's body temperature in Ho Chi Minh City (Photo: VNE)
Thus, there have been no new cases reported during the last 24 hours. This is the first time in more than a month that no new cases have been added within 24 hours. The total number of patients was 251, of which 126 are discharged from hospital, slightly surpassed active ones (125), VNE reported.

Among the 125 patients being treated, 25 tested negative for the first time, 17 have negative test results twice - eligible to announce positive. Five cases are using ventilators, one needs dialysis and ECMO interference.

No life has been claimed so far.
Two patients in Ho Chi Minh City, southern Vietnam are expected to be released from hospital today. Earlier on April 8, 4 patients are discharged while a total of 27 patients, including 7 foreigners are claimed negative and sent home or centralized quarantine zone for further isolation Tuesday.
To date, Vietnam has 77,298 suspected COVID-19 sufferers under quarantine, in which nearly 650 are at hospital, nearly 27,800 at other centralized quarantine zones and the remaining 48,886 are self-isolated at their place of residence.
Me Linh District's Steering Committee for COVID-19 Prevention and Control imposed a lockdown on Ha Loi village in Hanoi's Me Linh Commune Tuesday afternoon, following news that the country's 243rd COVID-19 patient, confirmed on Monday, lives and had attended a wedding ceremony in the village during his incubation period.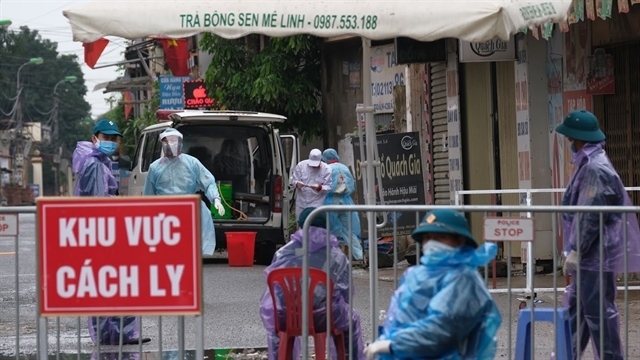 Ha Loi village is being lockdowned
All 2.973 households in the lockdown area will receive free supplies of food from the People's Committee. Besides, they must stay at home, and only one family member is allowed out to collect food each day.
On global scale, there are 1,517,614 infected cases as of Thursday morning, some 88,440 lives have been claimed and over 330,200 have recovered. The US still tops the world with total infections, meanwhile, Italy reported world record high deaths (17,669) even though the country's total cases are just one-fourth of the US's.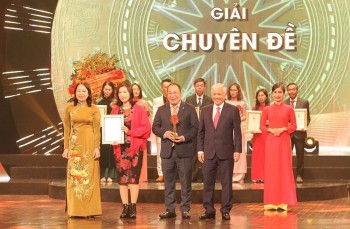 Overseas Vietnamese
VietnamTimes (Viet Nam Union of Friendship Organizations) is a reliable address for overseas Vietnamese to quickly and objectively update political, economic, cultural, and social news. The agency has created a helpful forum and connection between expatriates and the motherland.