Thailand Coronavirus (covid-19) update: Temporarily blocks all travel, including Thais
The Thai government will block all travel to Thailand, including by Thais, from April 2-15 to prepare "state quarantine" facilities after more local COVID-19 patients have been linked to imported cases.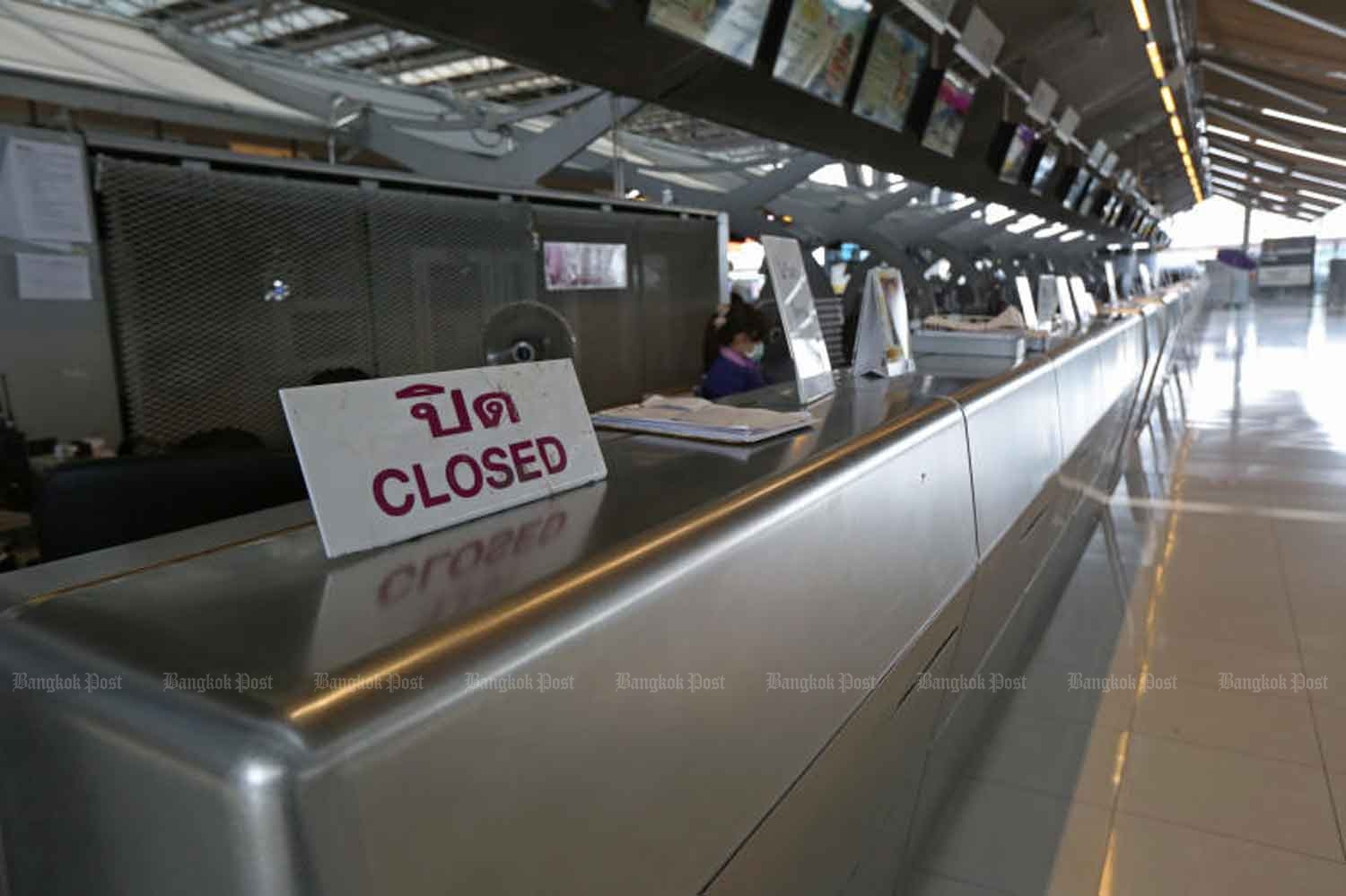 Thailand temporarily blocks entry
The government will block all travel to Thailand, including by Thais, for half a month to prepare "state quarantine" facilities after more local patients have been linked to imported cases.
Prime Minister Prayut Chan-o-cha said the government needs time to properly prepare for state quarantine.
"Related agencies will in the meantime prepare the places and coordinate with Thai embassies to ensure all Thais returning home will be quarantined and get proper medical checks," he said.
Thailand: Curfew in place
Under the state of emergency declared last week, the government of PM Prayut Chan-o-cha has imposed a nationwide curfew starting from today, banning all people from leaving their homes from 10pm to 4am, in its latest move to contain the spread of the Covid-19 coronavirus. Existing curfew orders in other provinces with stricter requirements will remain in effect.
In a televised speech last night the PM announced the curfew, "effective until further notice". He called for calm and asked the public not hoard food as they will still be allowed to go out during the day, though they will be required to observe social distancing (and wear a face mask at all times).
Dr Taweesin Visanuyothin, spokesman of the government's Centre for Covid-19 Situation Administration, said on Thursday that Prime Minister Prayut Chan-o-cha told the centre that arrivals by foreigners and Thais would have to be slowed down "to stop the disease".
"If the number of arrivals does not drop, people in our country will be infected," he said.
The new measure started immediately on Thursday and will continue until April 15. It will not apply to people who earlier sought permission to travel to Thailand, he said.
Affected Thai people should contact Thai embassies and followed their instructions, he said.
Dr Taweesin said recent arrivals had proved to be a major source of local infections. The cases included the infected Thai man who had visited Pakistan and died on a south-bound train in Prachuab Khiri Khan province.
He also cited six Thais who returned from meetings in Italy, four of whom tested positive. The cases led to the quarantine of 50 other people.
30 arrested for violating emergency decree, 18 teens jailed

18 teenagers have been jailed for violating the Emergency Decree by holding a party and abusing drugs in Ayutthaya, north of Bangkok. Yesterday prosecutors indicted the teenagers for breaching the decree, taking part in a mass gathering and drug use.

The teens were arrested on Monday after officials got a tip off from local residents. Homeowners reported illegal drugs were being taken at a party held at a raft house on the Chao Phraya River. Authorities seized marijuana, ketamine, ecstasy pills and drug paraphernalia from the teens in the house.
Besides, of the 132 Thai who had attended religious activities in Malaysia, 47 contracted the disease, four died and about 1,000 others were quarantined.
Of the 56 Thais who had attended religious ceremonies in Indonesia, 32 were infected and about 500 were quarantined.
Four Thai people from England contracted the disease and one of them died. This group included one who concealed his symptoms and returned to the country, Dr Taweesin said. About 200 people were quarantined as a result.
Besides, 19 Thais crossing the border from Poi Pet town of Cambodia were infected and about 300 had to be quarantined.
Some visitors proved to carry the disease and most of them came from Europe, Dr Taweesin said.
"This is a lesson and we must adapt ourselves," he said.
Up until now, Thais seeking to return home by air were required to have fit-to-fly certificates and letters from embassies comfirming they are Thai nationals seeking to return home.
Foreign travellers to Thailand had to show authorities a health certificate, issued no more than 72 hours before travelling, confirming that they had been tested and are free from the virus. They must also present an insurance policy showing minimum coverage for coronavirus of not less than US$100,000.
It remains unclear whether these measures will come into effect again after April 15.
Thailand has so far reported 1,875 COVID-19 cases, including15 deaths.
On April 2, Malaysia announced 208 new confirmedcases of COVID-19, bringing its total to 3,116 – the highestin Southeast Asia. The disease has killed 50 persons inthe country so far.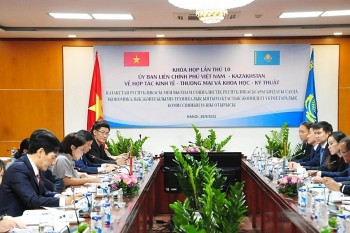 Friendship
The 10th session of the Vietnam-Kazakhstan Intergovernmental Committee on economic-trade and scientific-technical cooperation was held in Hanoi on September 26.