North Korea reportedly moving intercontinental ballistic missile to prepare for parade
North Korea is preparing for a massive military parade in its capital to mark the 75th anniversary of its ruling party.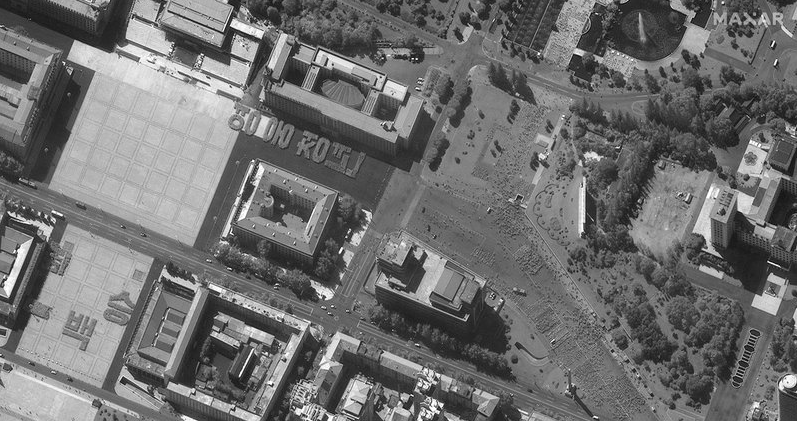 Associated Press provided satellite images showing thousands of people assembled in formation near Pyongyang's Kim Il Sung Square. (Photo: AP)
North Korea's traditional military parade on its party's anniversary
North Korea appears to be preparing for a massive military parade upon the 75th anniversary of the ruling regime the Rodong Party. Despite signs that the government is grappling with the impact of COVID-19, severe flooding as well as economic sanctions, it seems that Pyeongyang will continue its tradition of having thousands of troops goose-stepping across Kim Il-sung Square alongside their latest weapons, Arirang commented.
According to Pledge Times, an intercontinental ballistic missile from North Korea has been spotted on the outskirts of Pyongyang. US and South Korean security agencies reported that Kim Jong Un placed the missile with four mobile launchers in the city's outer limits. It is feared that it will be displayed in the parade to be held on the 75th Foundation Day of the Korean Workers Party on 10 October.
Nearly a month ago, Associated Press provided satellite images showing thousands of people assembled in formation near Pyongyang's Kim Il Sung Square and rehearsing for a military parade. North Korean leader Kim Jong Un has called for strong unity among the country's 25 million people as it faces multiple crises including the pandemic, damage from a recent typhoon, and ongoing U.S.-led economic sanctions. He closed the country's border with China, its biggest trading partner, in January over virus concerns. Experts say the border closure has likely worsened North Korea's already-troubled economy.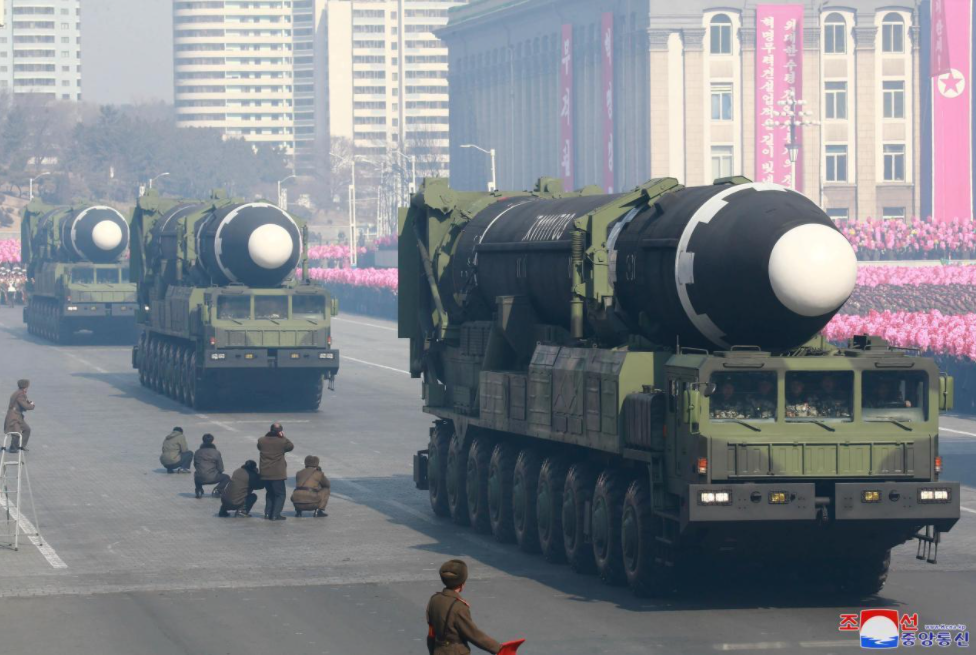 Intercontinental ballistic missiles, Hwasong-15, are seen at a military parade marking the 70th founding anniversary of the Korean People's Army at Kim Il-sung Square in Pyongyang in February 2018. (Photo: Korea Herald)
Concerns raised as North Korea revealed plans of showing up new missiles
The missiles seen in parade preparation, as stated by Senior South Korean officials, is larger than the missile tested in 2017. Pledge Times believes this missile will be displayed in the parade to be held on 10 October. In 2017, North Korea test-fired its first intercontinental ballistic missile (ICBM), the Hwaseong-15.
Speculation continues to mount over North Korea's unveiling of a more advanced ICBM, with some experts expressing reservations, contending that Pyongyang could not have developed newer technologies without outside help, Korea Herald cited.
The Seoul official added Pyongyang could unveil a newer submarine-launched ballistic missile as well as an enhanced submarine, pointing to intelligence that picked up signs of the activity involving the latest development at the North's Sinpo South Shipyard along the east coast.
Meanwhile, 38 North, a website monitoring North Korea, said Friday the North's short-range ballistic missiles remain vulnerable to interception by the South's anti-missile systems. Defense analysts say that so far North Korea has only liquid fuel-based missiles that take time to prepare and cannot be left in a ready-to-launch state. While solid-fuel missiles can be refueled, they can also be launched quickly. Detecting them is also difficult to eliminate.
It is believed that North Korea may show power before the presidential elections in the US in November. From the activities taking place in Yongbyon, it can be assumed that North Korea is working on uranium, Asia Times stated.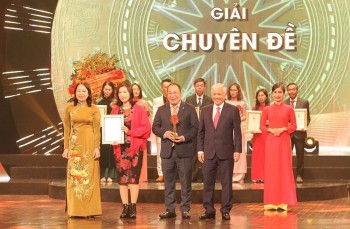 Overseas Vietnamese
VietnamTimes (Viet Nam Union of Friendship Organizations) is a reliable address for overseas Vietnamese to quickly and objectively update political, economic, cultural, and social news. The agency has created a helpful forum and connection between expatriates and the motherland.