Deadly Tropical Storm Elsa Hits Cuba, Eyes Florida In Emergency
Tropical stomr Elsa is not expected to regain hurricane strength before hitting Florida though it had a large area of heavy thunderstorms bringing heavy rains to Cuba, Jamaica, and the Cayman Islands.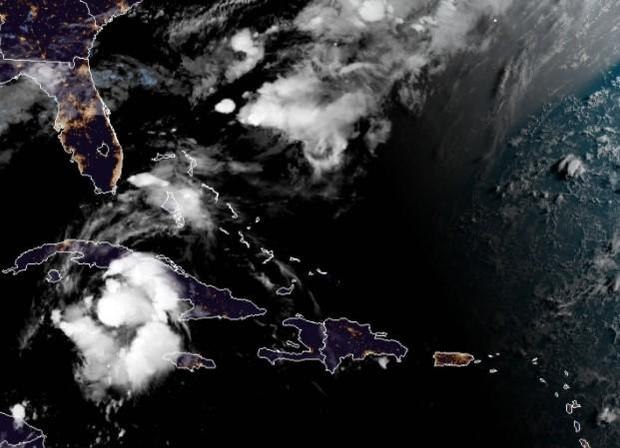 Satellite image shows Tropical Storm Elsa just off Cuba early on July 5, 2021. NOAA
Tropical Storm Elsa made landfall in Western Cuba Monday afternoon as it barreled toward Florida.
Heavy rain from the storm will hit Cuba and the Cayman Islands through Monday night, which the National Hurricane Center warned could cause significant mudslides in Cuba.
Among the hardest-hit areas was Barbados, where more than 1,100 people reported damaged houses, including 62 homes that collapsed. The storm killed one person on St. Lucia; in the Dominican Republic, a 15-year-old boy and a 75-year-old woman died after walls collapsed on them. In Haiti, three people had been injured by downed trees.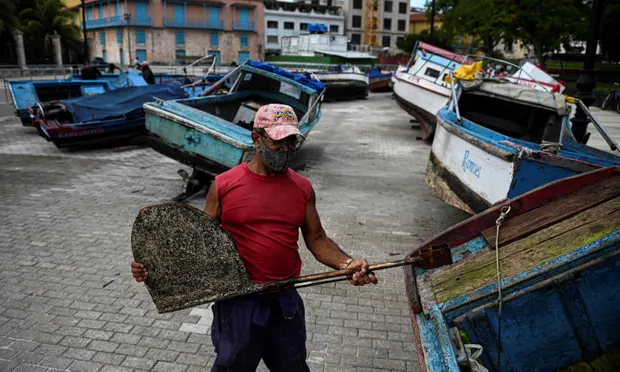 A fisherman secures his boat to land ahead of the passage of Tropical Storm Elsa in Havana. Photograph: Yamil Lage/AFP/Getty Images
The storm could strengthen slightly as it approaches Florida , the National Hurricane Center in Miami said.
By Sunday, Cuban officials had evacuated 180,000 people as a precaution against the possibility of heavy flooding from a storm that already battered several Caribbean islands, killing at least three people. Most of those evacuated stayed at relatives' homes, others went to government shelters, and hundreds living in mountainous areas took refuge in caves prepared for emergencies.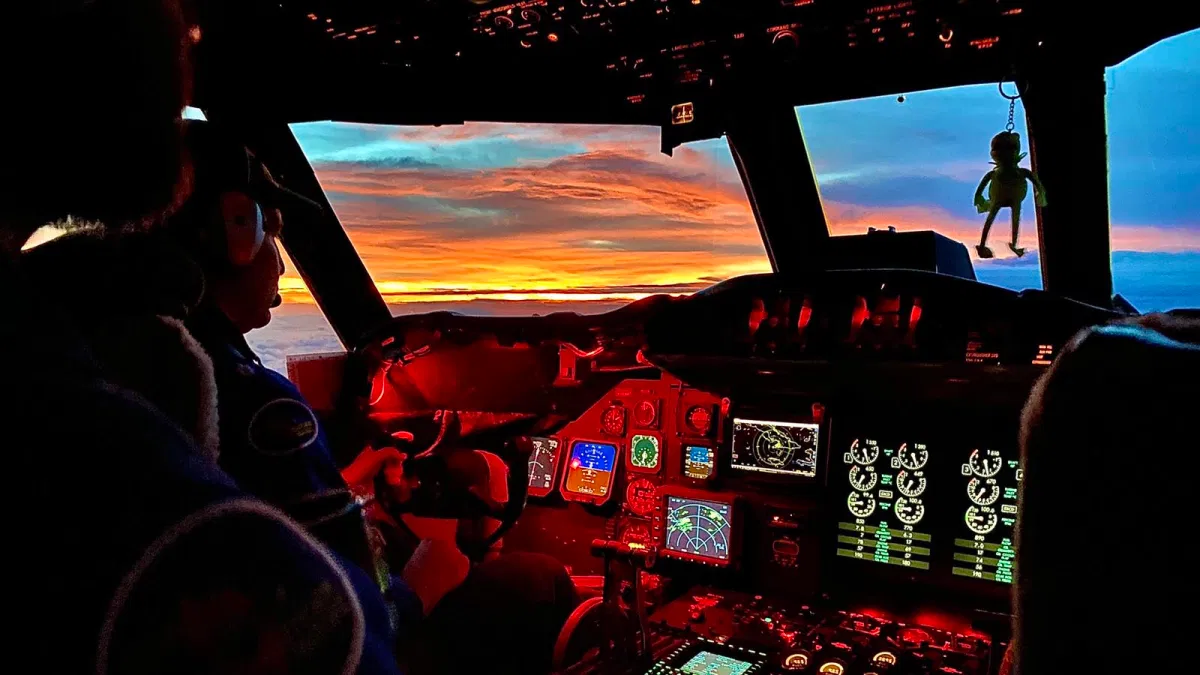 Tropical Storm Elsa at sunrise on Monday, July 4, 2021, as seen from NOAA hurricane hunter aircraft N42RF (Kermit). (Image credit: NOAA)
Concern about possible high winds from the approaching storm was the reason officials in Surfside, Florida, ordered the demolition of the remaining part of the condominium building that partially collapsed. It was brought down late Sunday night.
Two deaths were reported in the Dominican Republic and one in St. Lucia from the storm, which had been a Category 1 hurricane, and Cuba had evacuated 180,000 people by Sunday, The Associated Press reported. However, the worst of the tropical storm missed Havana and it was mainly affecting rural areas with sustained winds of 50 mph, reported the foxnews.
Forecast for Elsa in Florida, the United States
President Joe Biden declared a state of emergency in Florida because of the storm, making federal aid possible. Governor Ron DeSantis had already declared a state of emergency in 15 counties, including in Miami-Dade, where Surfside is.
Nearly 9 million people in Florida were under tropical storm watches and warnings Monday after forecasters extended the tropical storm watch north along the state's western coast and the storm warning west along the Panhandle.
As of 5 p.m. ET on Monday, Elsa's center was some 45 miles southeast of Havana, scampering northwest at 14 mph. Elsa had maximum sustained winds near 50 mph, according to the National Hurricane Center, a drop from 65 mph earlier in the day. Forecasters expected the storm to move across the island over a period of several hours, then into the Florida Straits on Monday evening and past the Florida Keys early Tuesday, according to the cbsnews.
Elsa is the earliest fifth-named storm on record and also broke the record as the tropic's fastest-moving hurricane, clocking in at 31 mph Saturday morning, said Brian McNoldy, a hurricane researcher at the University of Miami.
The declaration, which began Sunday, authorizes the Federal Emergency Management Agency to coordinate all disaster relief efforts in 15 counties in southern Florida.
Tropical storm warnings are in effect up the west coast of Florida, from Flamingo in the Everglades to Englewood, which is north of Fort Myers, and in the Florida Keys from Craig Key westward to the Dry Tortugas, according to the NHC.
By early Wednesday, the storm is on track to brush the Pinellas Peninsula and impact the St. Petersburg and Tampa Bay region as a tropical storm.
By Wednesday morning, Elsa will likely make landfall on the Florida Peninsula north of Tampa Bay, around Cedar Key.
The water Elsa will traverse from Cuba northwards to the Florida Panhandle are warm, with sea surface temperatures of 28-29 degrees Celsius (82-84°F). The atmosphere will be moist, but wind shear will be a moderate 10-20 knots. These conditions are favorable for only slow development, and it is unlikely that Elsa will be able to regain hurricane status before making landfall in western Florida on Wednesday. The top intensity models on Monday morning called for only about a 5-10 mph increase in Elsa's winds before landfall in Florida; the National Hurricane Center predicted a 5 mph increase in Elsa's winds, putting it at 65 mph at landfall.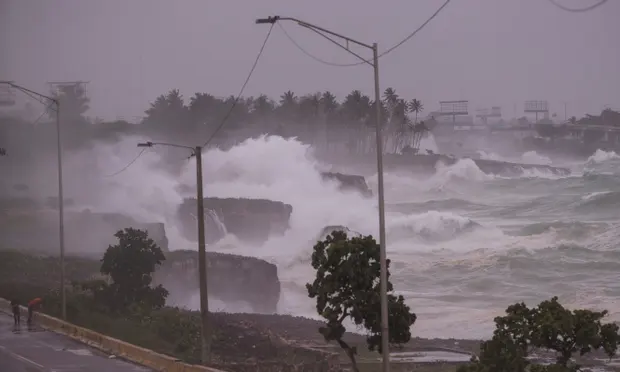 The winds of Elsa, the first hurricane of 2021 in the Atlantic basin, weakened and became a tropical storm again as it approached the island of Hispaniola, reported the US National Hurricane Center. Photograph: Orlando Barría/EPA
Heavy rains, winds gusts of 50 mph, a 1- to 4-foot storm surge for Florida
Elsa will most likely be a rainy, messy tropical storm with top winds of 55-70 mph when it makes its landfall along the Gulf Coast of Florida on Wednesday morning. Flash flooding from 2-4 inches of rain, coastal flooding from a 1- to 4-foot storm surge, strong wind gusts in excess of 50 mph, and a few tornadoes will all be threats in Florida, said the yaleclimateconnections.
More than 4 inches of rain could fall near parts of the west coast between Monday night and Wednesday. There is also the risk for brief, spin-up tornadoes and strong, gusty winds, which could cause some power outages in addition to up to 4 feet of storm surge, Brink said.
Elsa will then likely head into Georgia and the Carolinas before exiting back into the Atlantic as a tropical depression Thursday afternoon.
Elsa is expected to weaken to a tropical depression as it moves inland over Florida and then Georgia, but could briefly regain tropical-storm status as it moves off the mid-Atlantic coast on Thursday night or Friday. Elsa will then accelerate northeastward as a strong post-tropical cyclone, perhaps brushing Nova Scotia, Canada, by the weekend.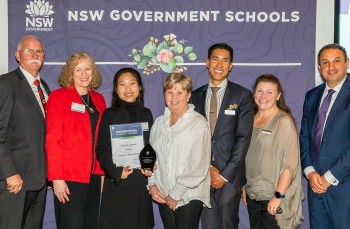 Overseas Vietnamese
The award for international students studying at New South Wales state schools (Australia) honors excellent ones from many countries, including a Vietnamese female student.