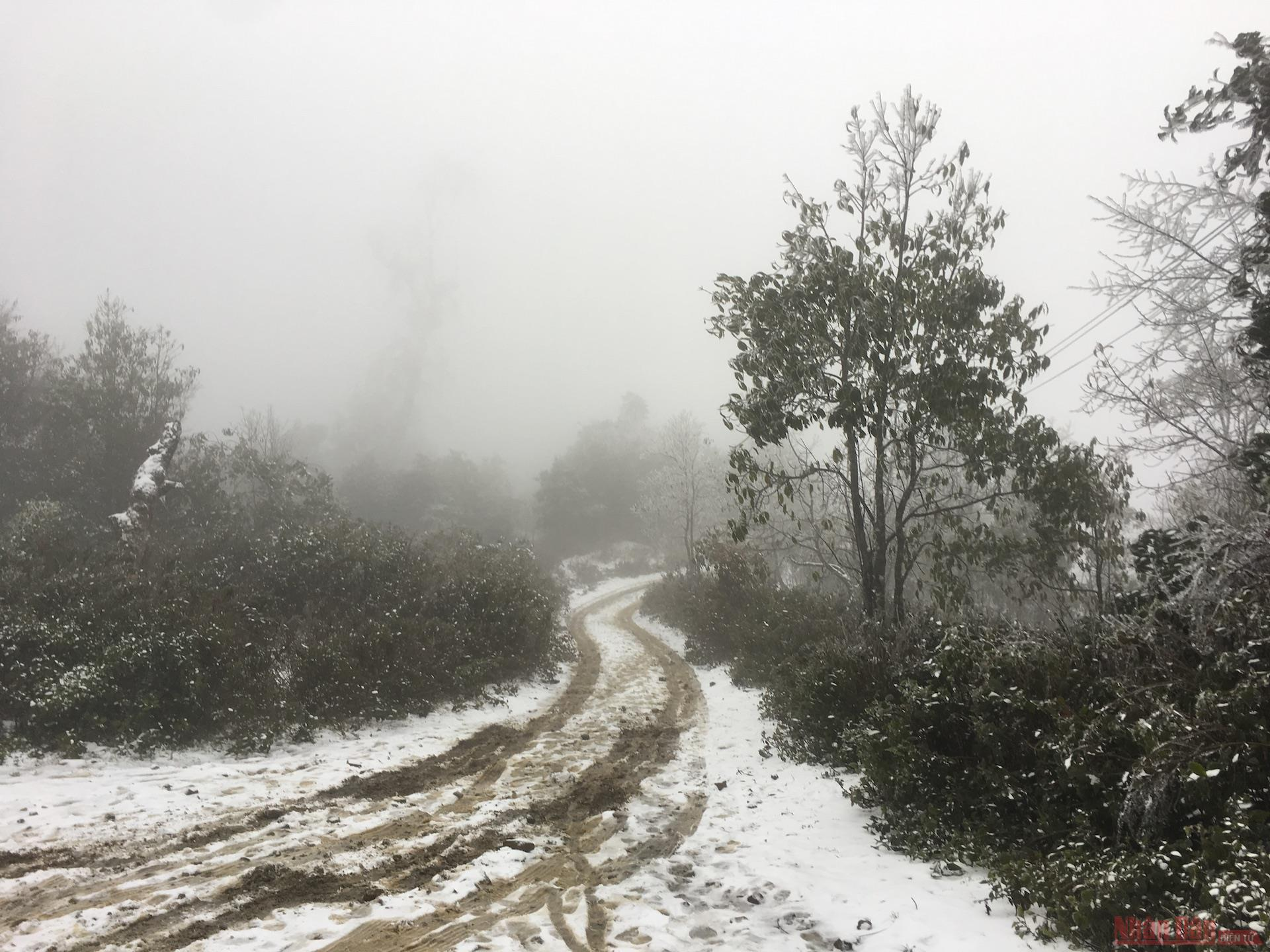 At 9:00 am January 11, the area of ​​Y Ty old forest was engulfed in white snow, Nhan Dan Newspaper reported. Photo: Nhan Dan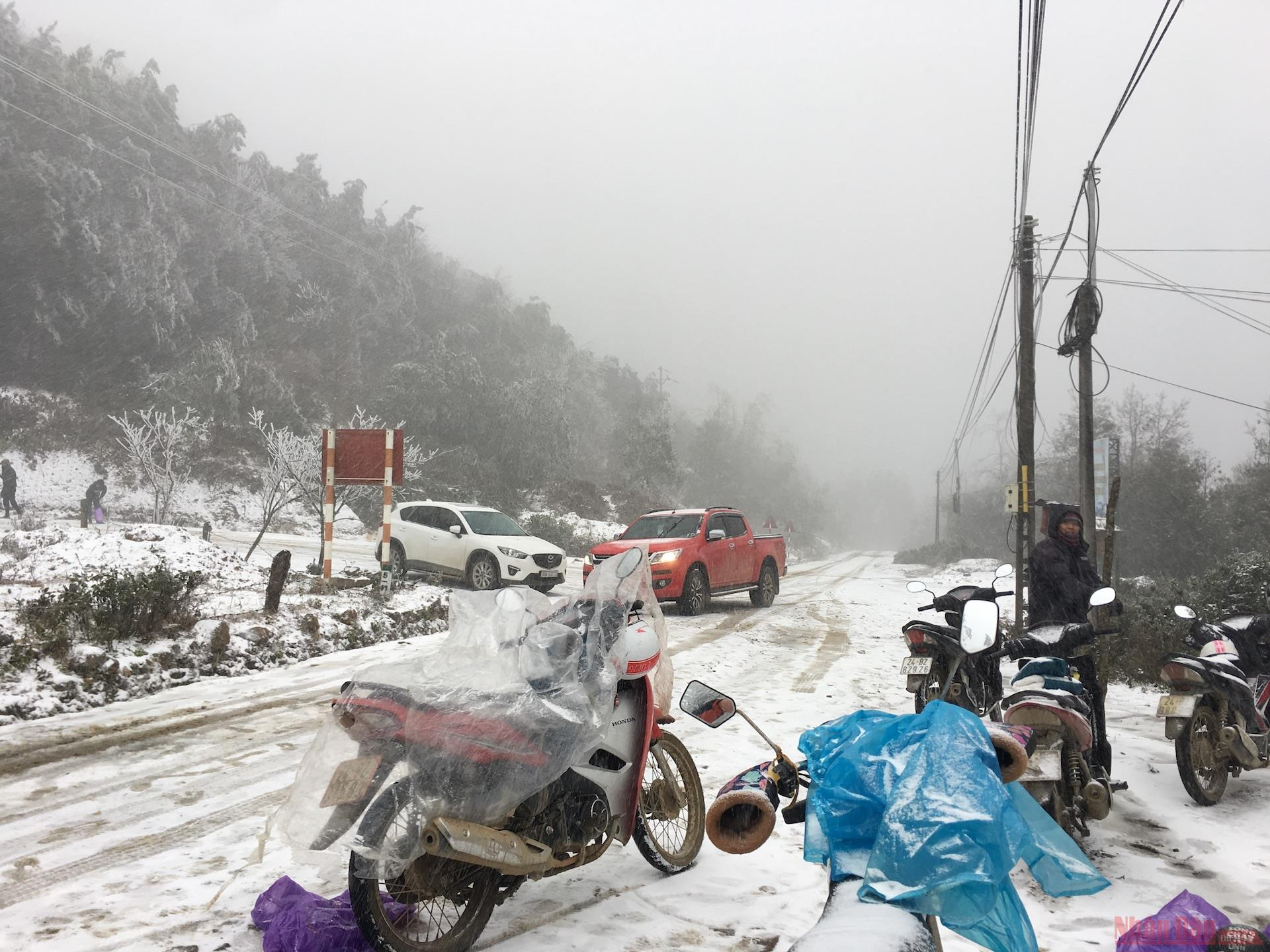 By 10:00, snow fell 5-10cm thick Photo: Nhan Dan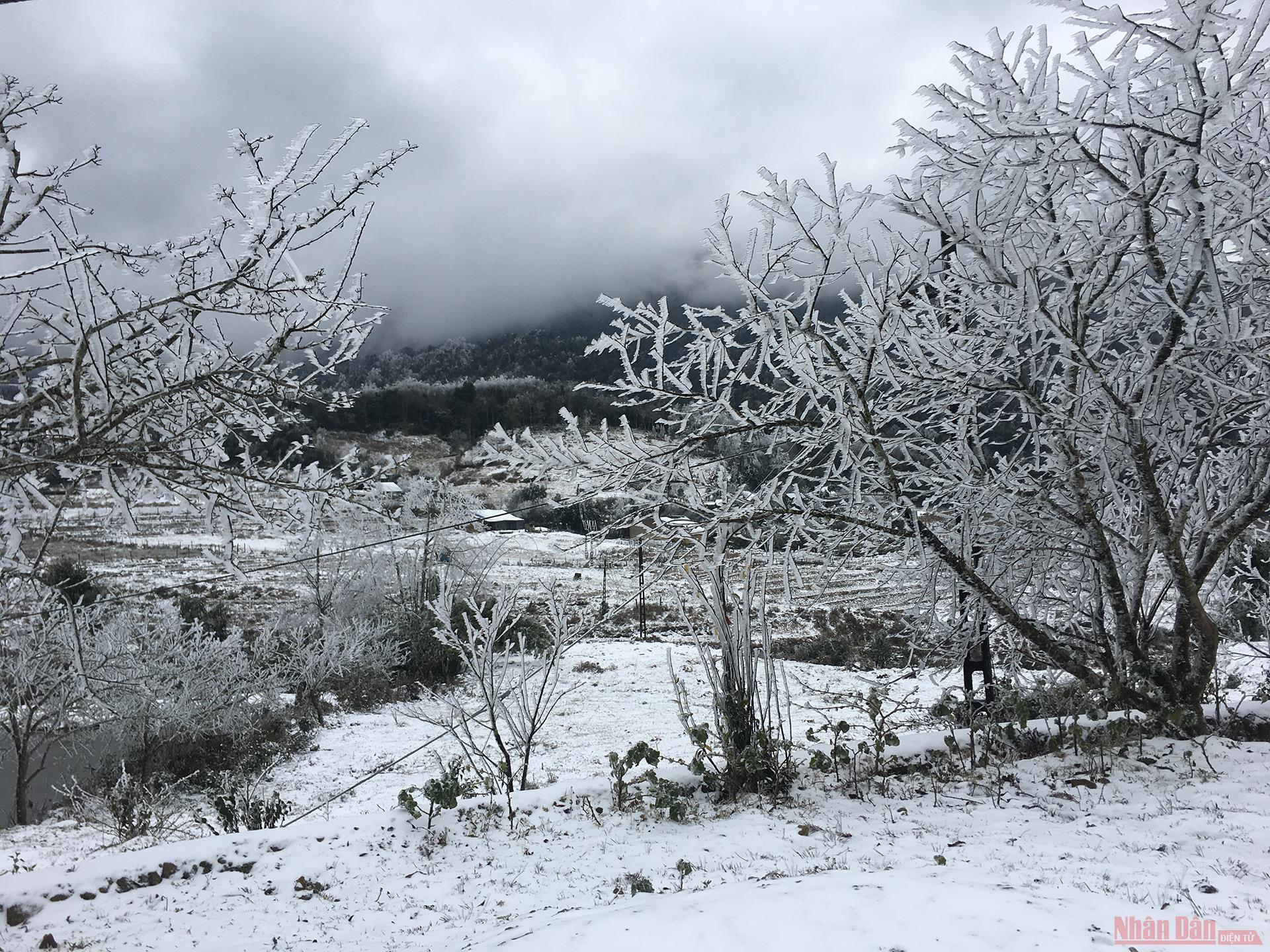 Branches and grasses were blanketed in snow. Photo: Nhan Dan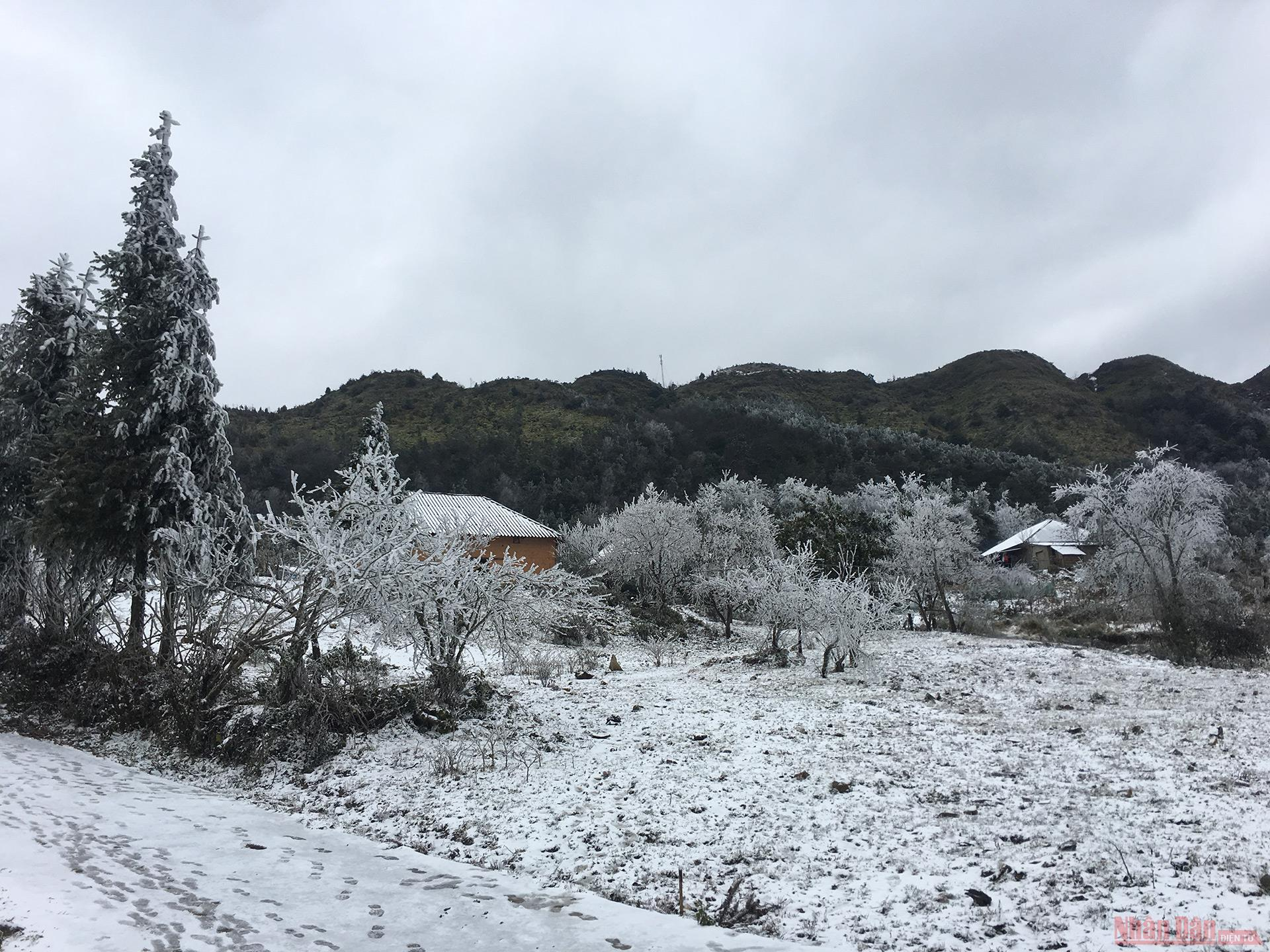 The area of Nhiu Co San Primary School was covered in snow. Photo: Nhan Dan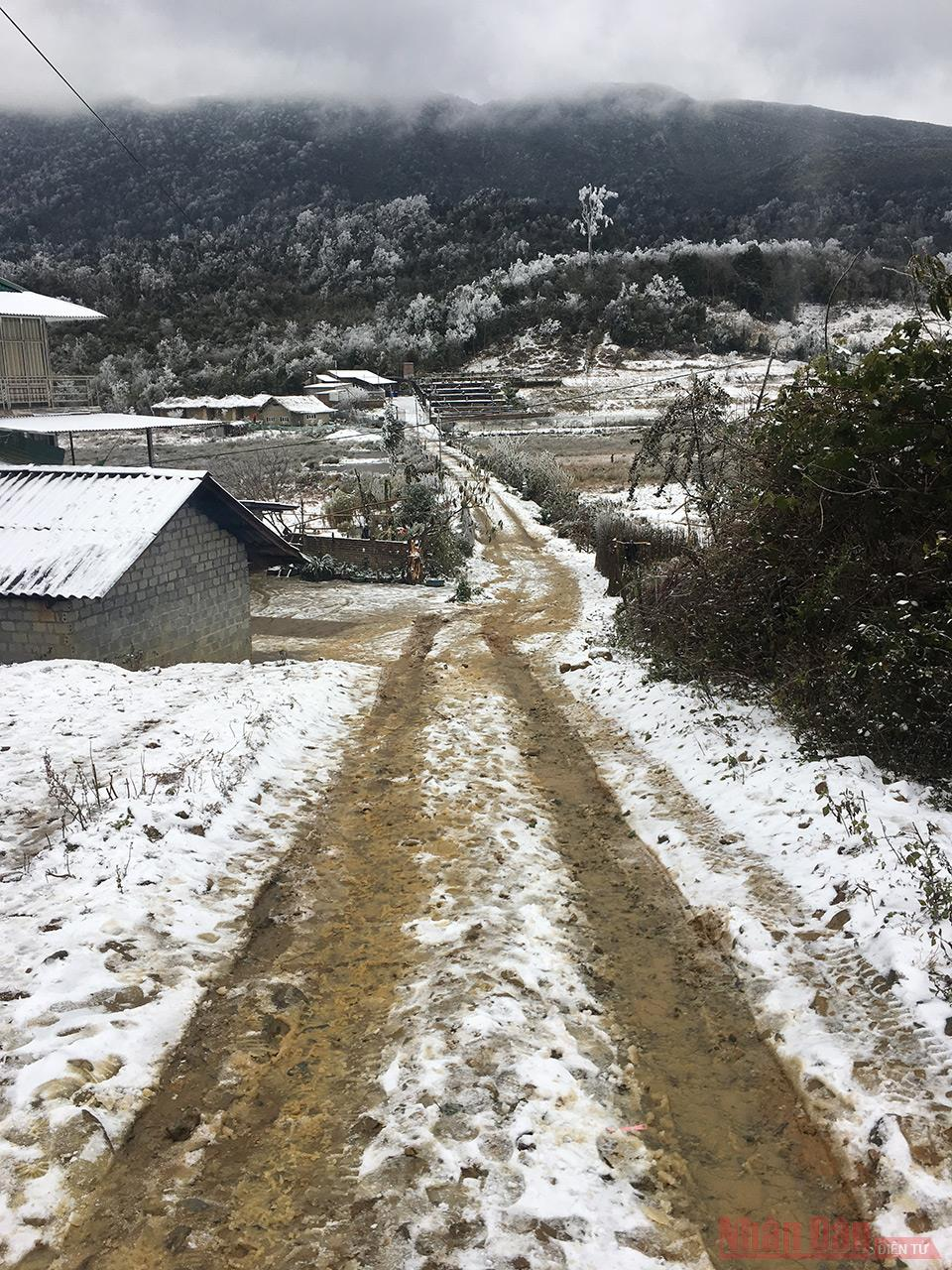 A snow-covered road. Photo: Nhan Dan
The snow has attracted many visitors. Photo: Nhan Dan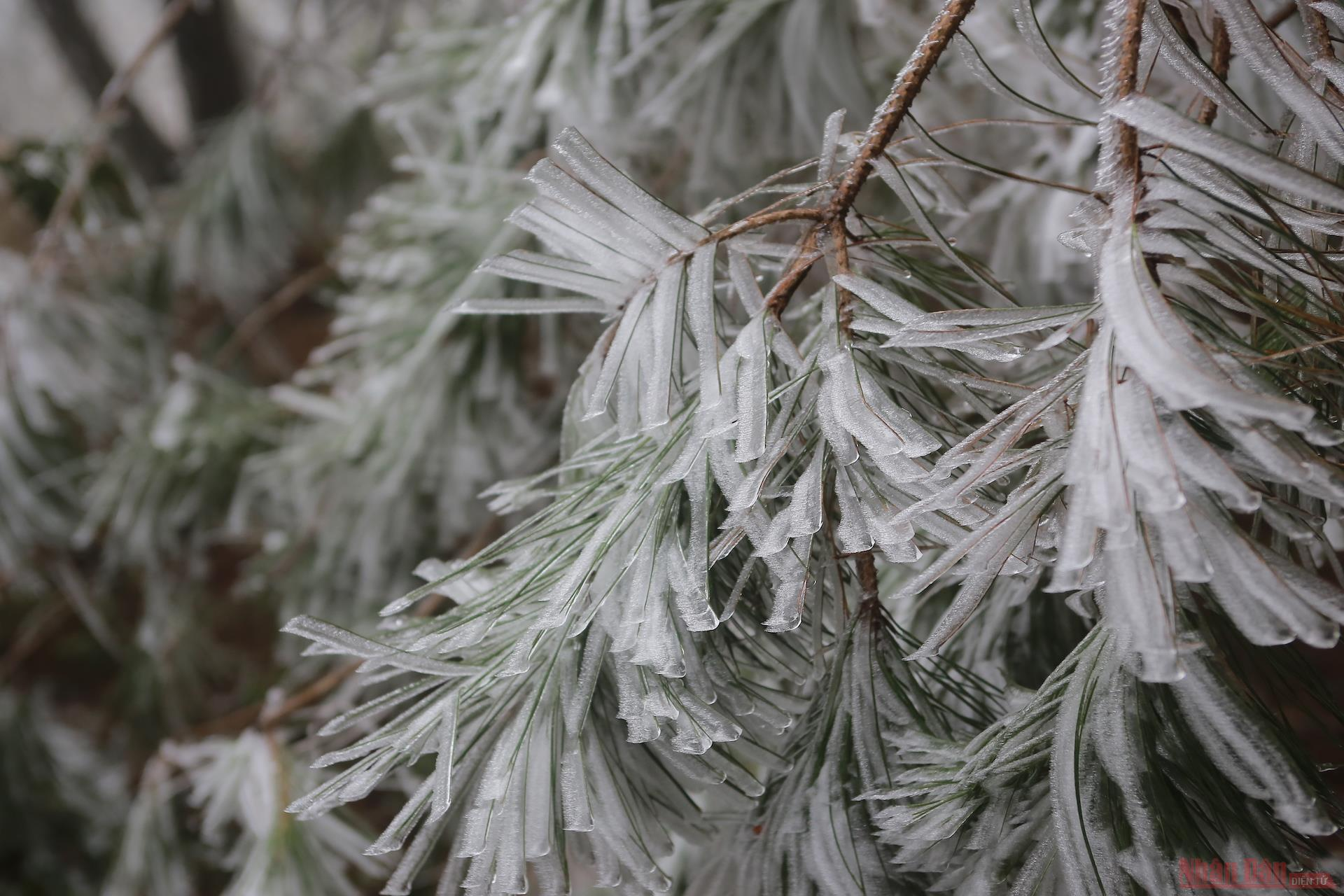 Earlier, on January 10, Y Ty commune experienced frost as the temperature plummeted to sub-zero degree Celsius Photo: Nhan Dan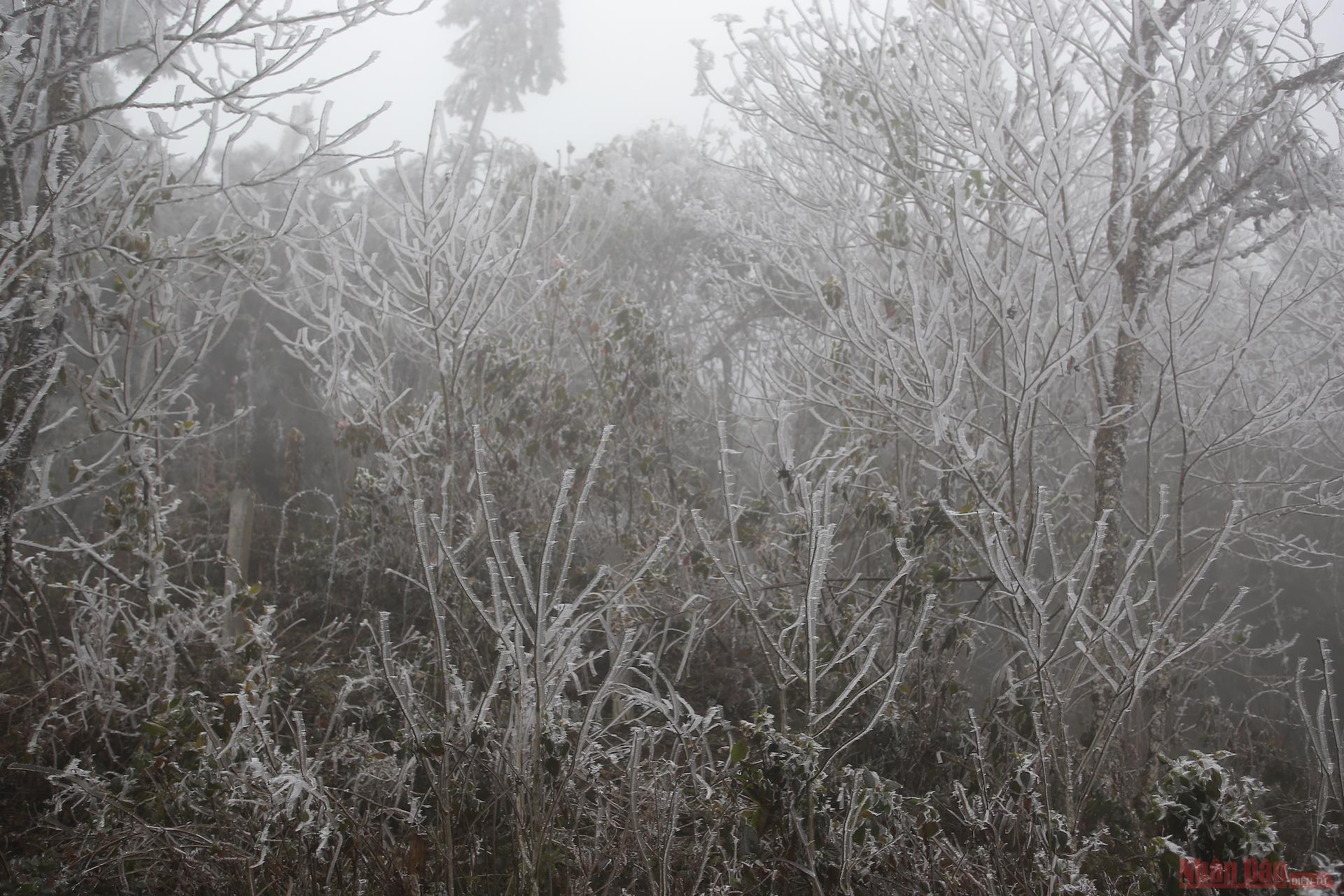 The commune was cloaked in white of snow and frost. Photo: Nhan Dan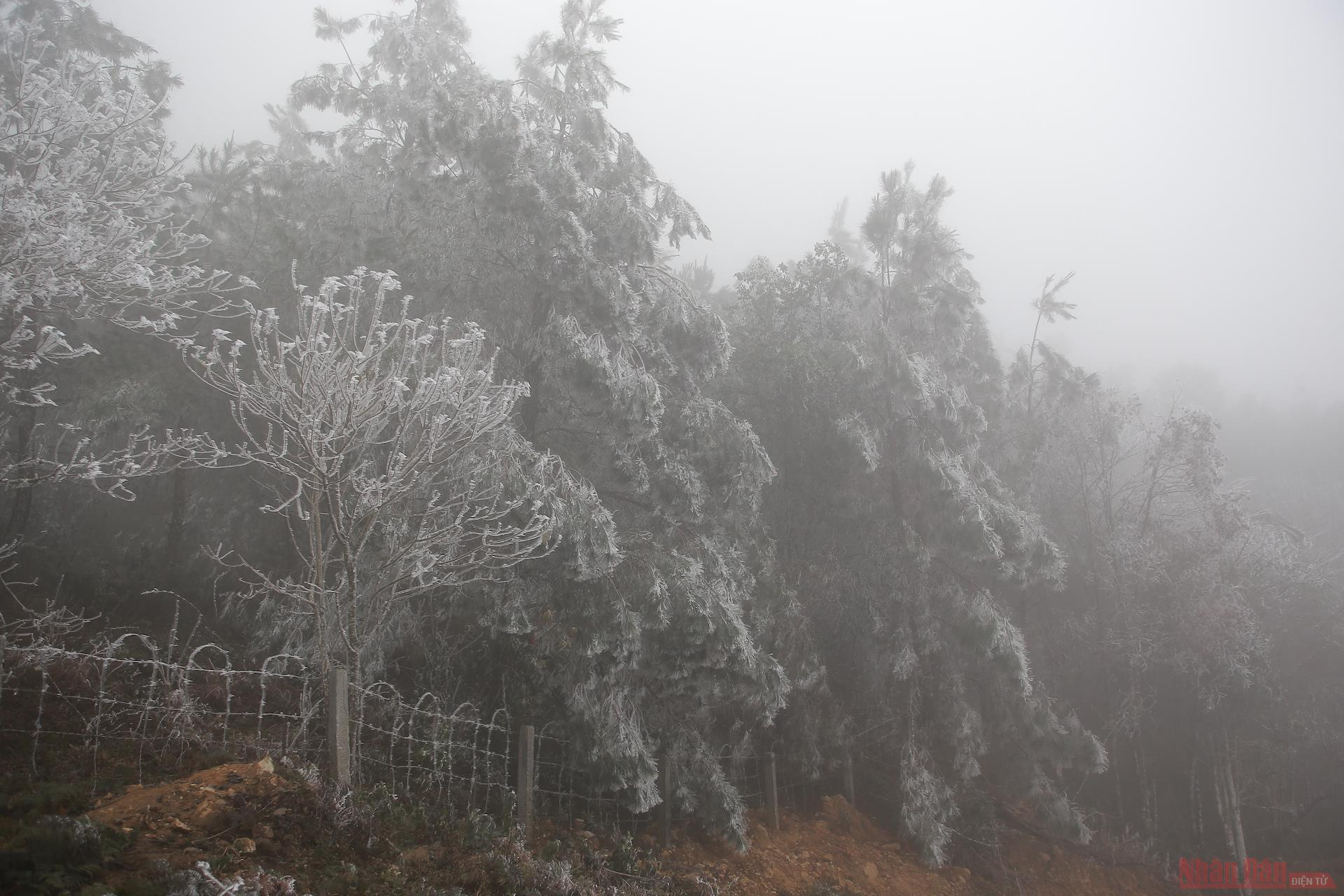 Snow-covered old trees. Photo: Nhan Dan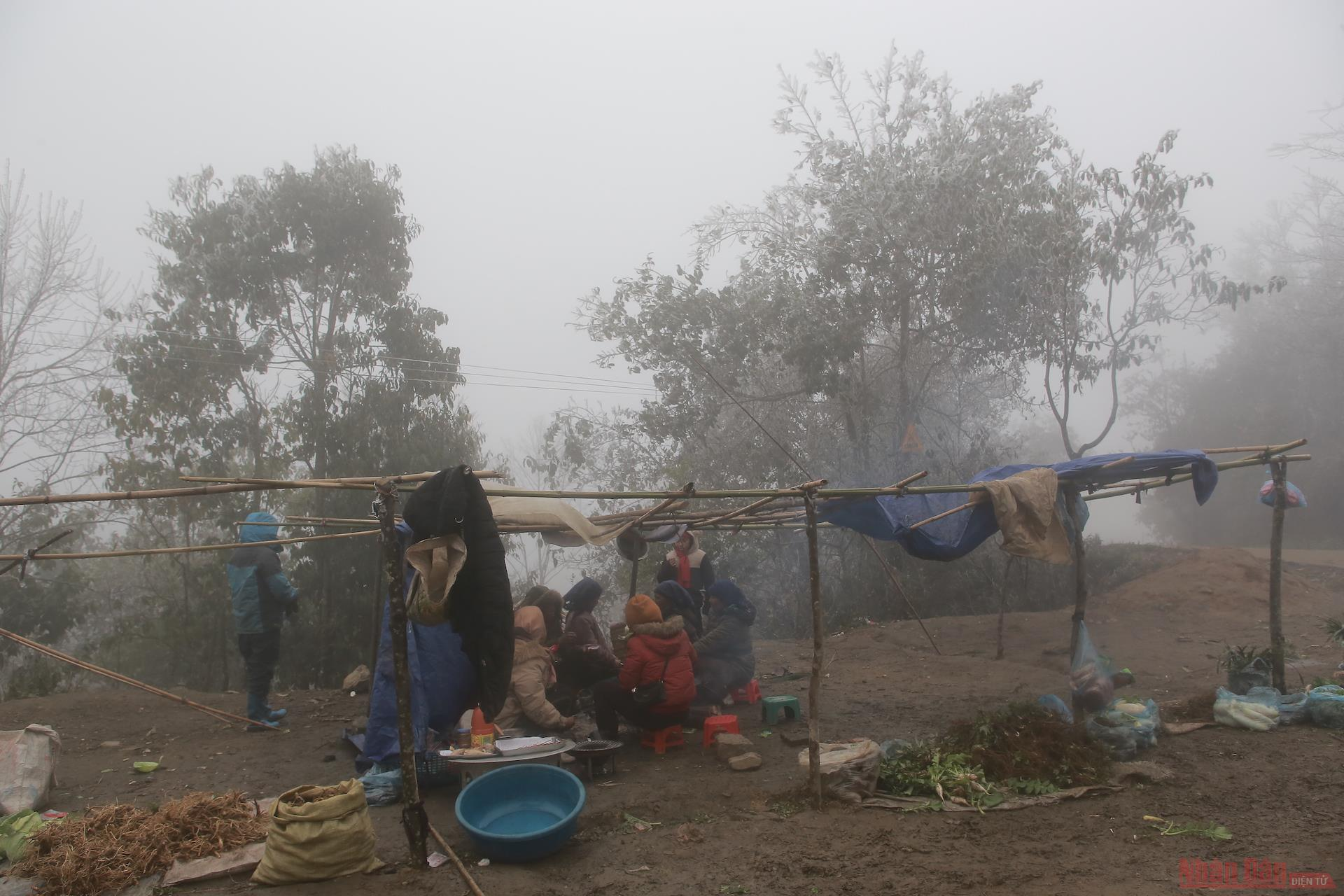 The local deal with the biting cold weather by making fires. Photo: Nhan Dan
Visitors were so excited since seeing the snow for the first time. Photo: Nhan Dan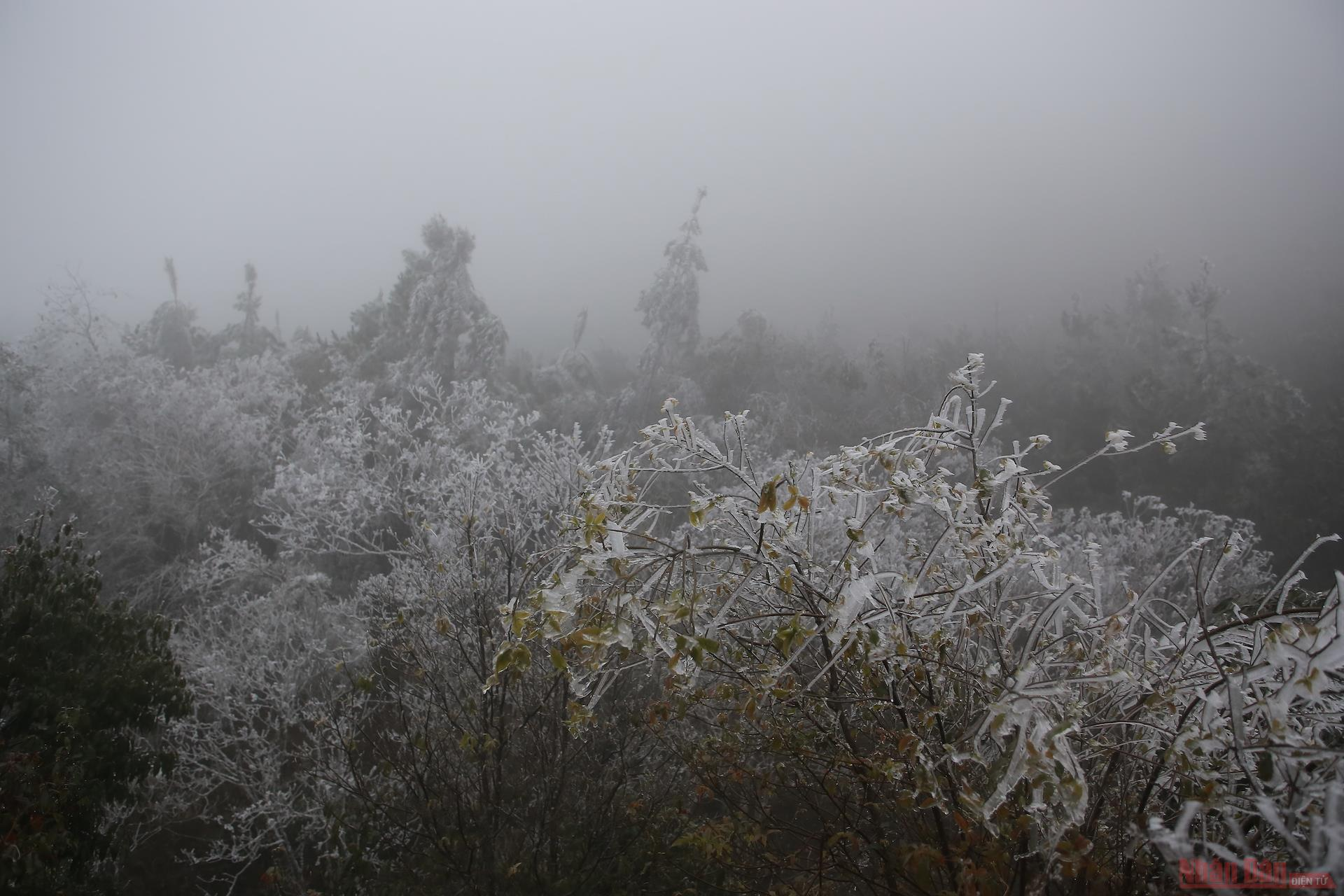 Located at an altitude of 2,000 meters, the temperature in Y Ty dropped to minus one degree Celsius.
Photo: Nhan Dan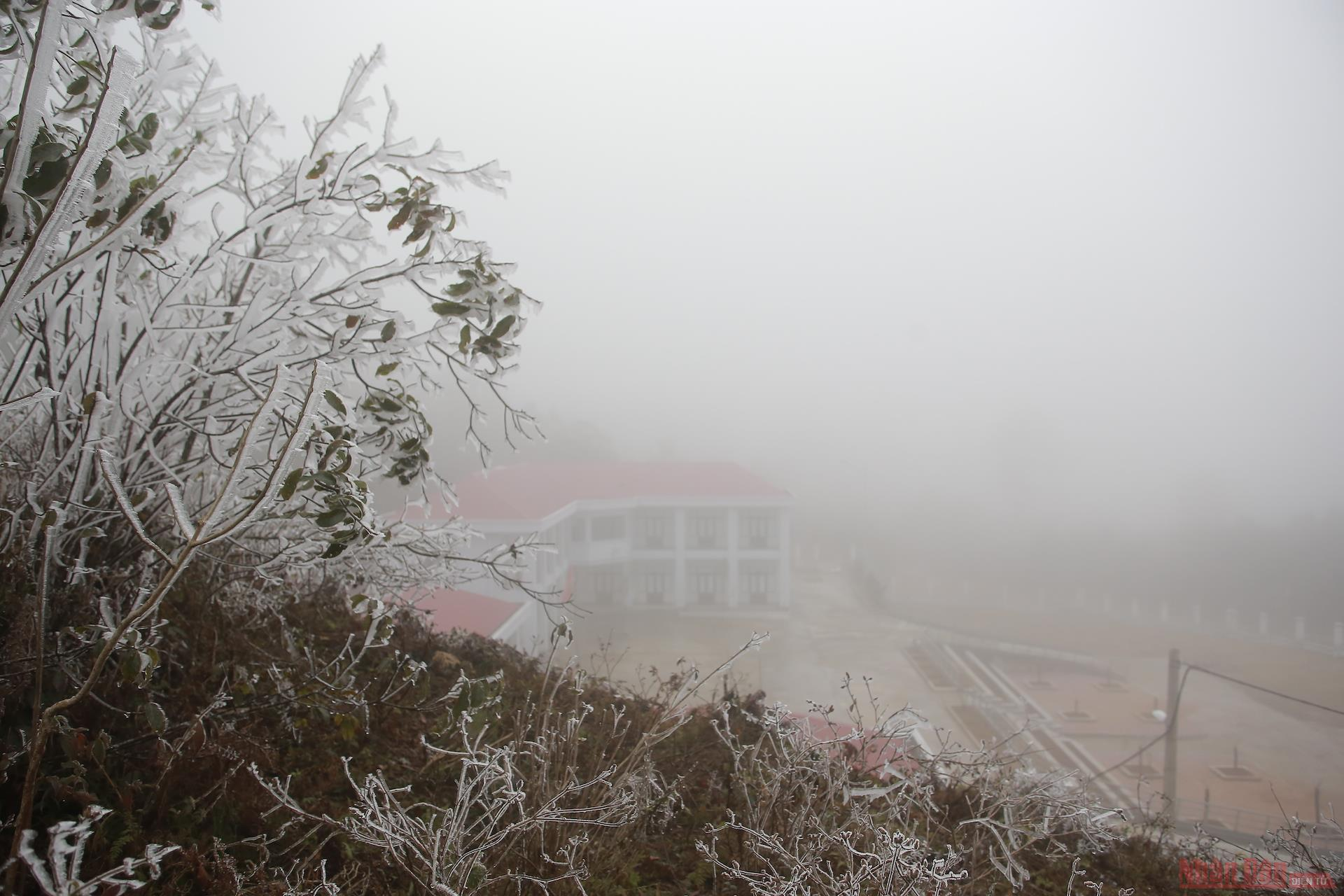 Seen from the hill flanks, the local house was dim in fog. Photo: Nhan Dan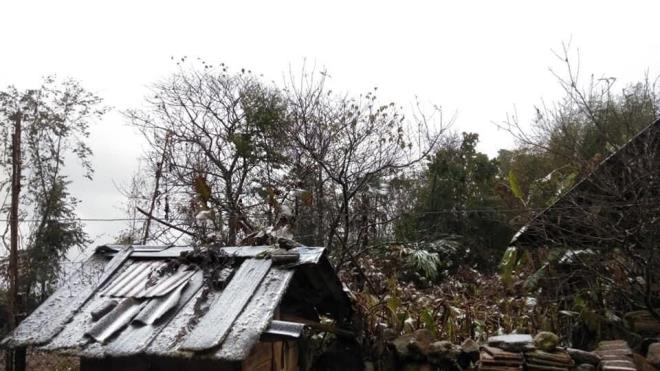 Luong Viet Son, a local resident said that the snow began to fall at 6 a.m in the Sa Pa town and Fansipan Mount. Photo: Viet Son/ VTC News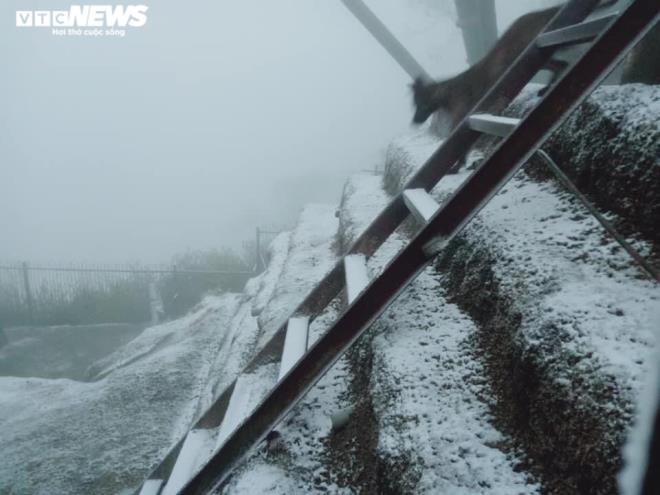 The temperature in Sa Pa plunged to 0 degree Celsius Photo: Viet Son/ VTC News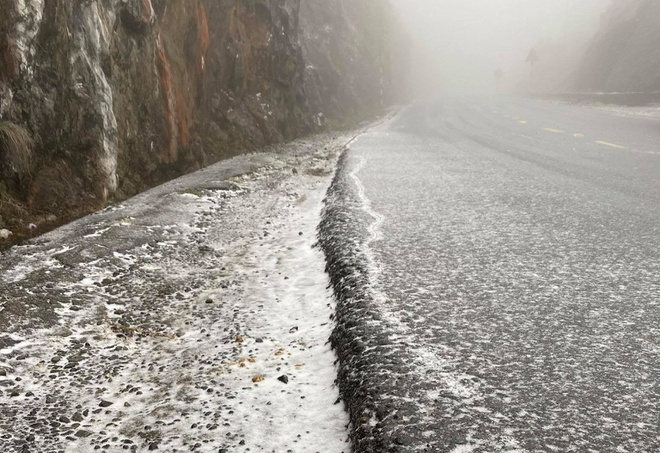 O Quy Ho Pass recorded a thick layer of snow 3 Photo: Zing News
The National Highway 4D through O Quy Ho Pass were slippery due to the frost and snow, the functional forces prevented the locals and visitors from entering the area.
There is a high chance snow would only remain for a day, as on Tuesday, the Northern Highlands is expected to enter a period of dry cold, mild sunshine, and low humidity.
Vietnam typically encounters a tropical climate with annual average temperatures ranging from 22 to 27 degrees Celsius, VNExpress reported.
But the northern highlands have received frost and snow every winter in recent years.
According to the National Center for Hydro-Meteorological Forecasting, the northern region would switch to dry cold weather from Tuesday.
American forecasting services provider AccuWeather said the lowest temperatures in Hanoi would hit 10 degrees Celsius on Tuesday and rise to 14 on Saturday. Temperatures in Sa Pa on Tuesday would be two to seven degrees Celsius and seven to 14 degrees Celsius over the weekend.
Vietnam has experienced a colder winter than usual this year as the Pacific Ocean sea surface temperature drops, forming the La Niña phenomenon, weather experts said. The country should expect up to 27 waves of cold air coming from the north this winter, a typical average.
Malie Nguyen