Northern Vietnam's mountainous provinces blanketed in frost and snow, video
Many mountainous regions in Northern Vietnam have been blanketed in frost as temperatures plummet to sub-zero degrees Celsius.
Frost on Mau Son Peak. Video by Hoang Huy/ VNExpress
Photo: VNExpress
In Lang Son Province, ice appeared at the top of Mau Son Mount. On January 8, the temperature was minus 2 degrees Celsius and plunged to minus 3 degrees Celsius on the morning of January 9, VNExpress reported.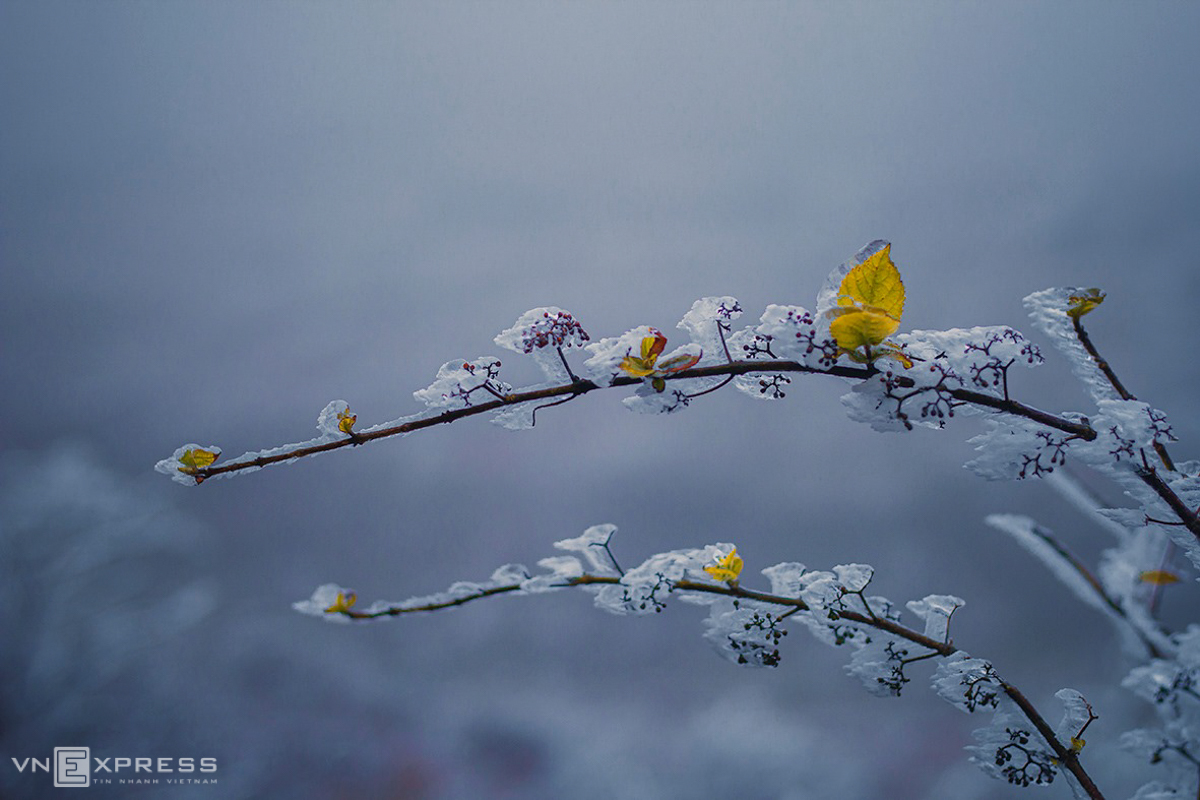 Photo: VNExpress
Branches and grasses were covered in frost. The strong winds and drizzles made Mau Son colder.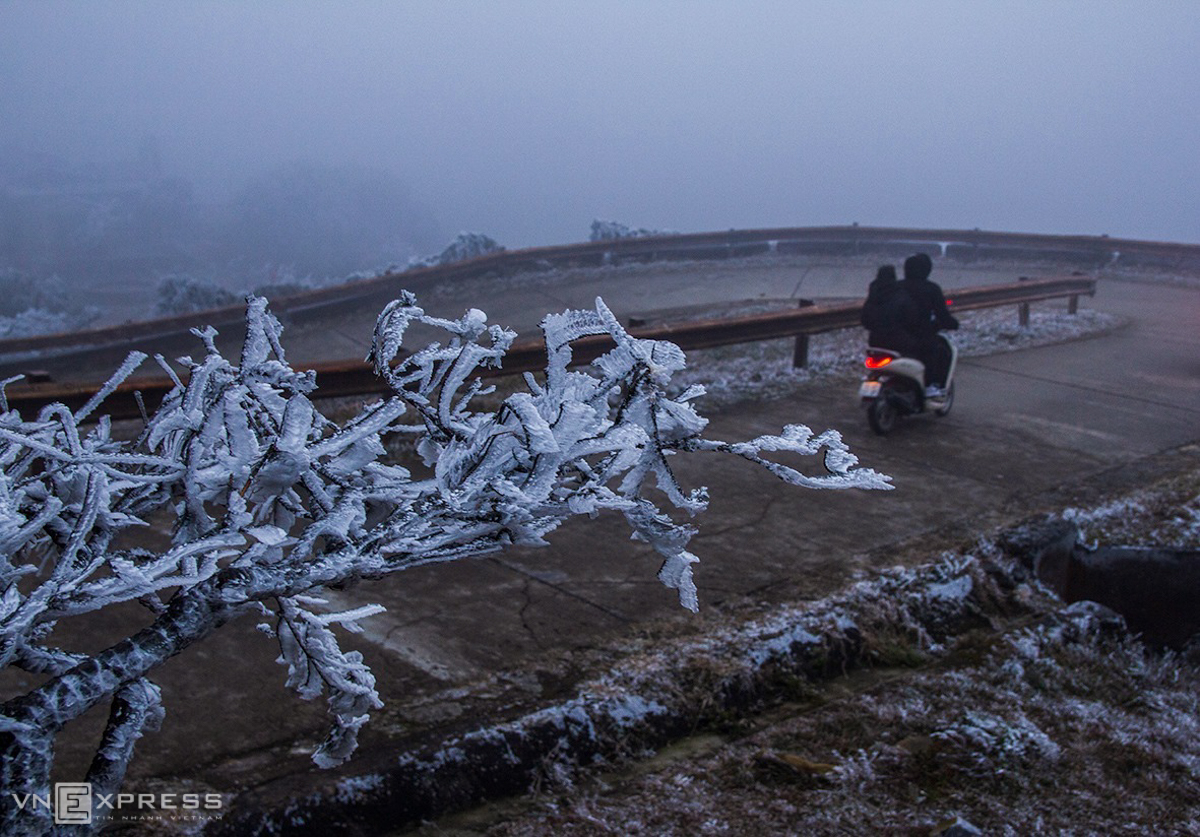 Photo: VNExpress
The 3 km long road to Mau Son Mount was engulfed in white frost. At noon, the temperature rose but was still within the zero to one degree Celsius range, keeping the frost thick.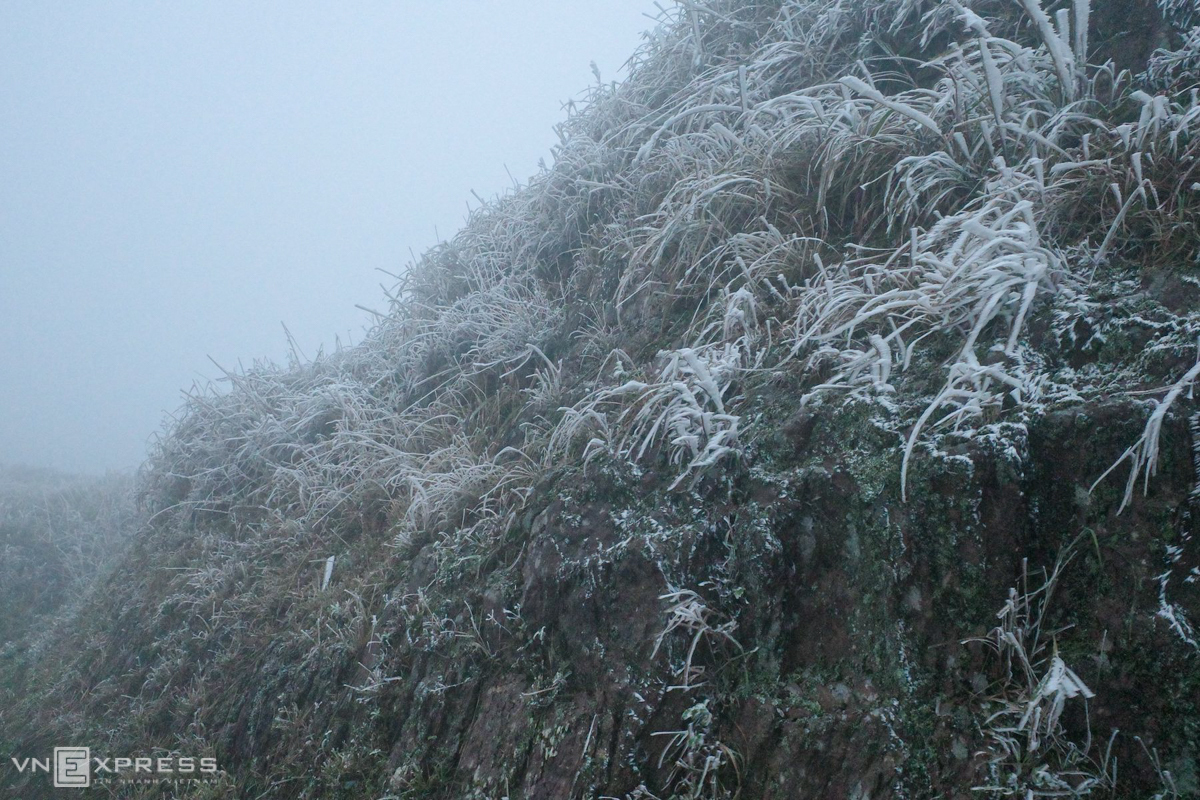 Photo: VNExpress
In Quang Ninh Province, frost was seen at the top of Dong (Bronze) pagoda on Yen Tu Mountain peak in Uong Bi City as well as the border marker 1297 between Binh Lieu district (Quang Ninh) and Dinh Lap district (Lang Son).
Atop of Cao Ly mountain (Binh Lieu district), 1,000 m higher above sea level, ice covers the trees and cliffs.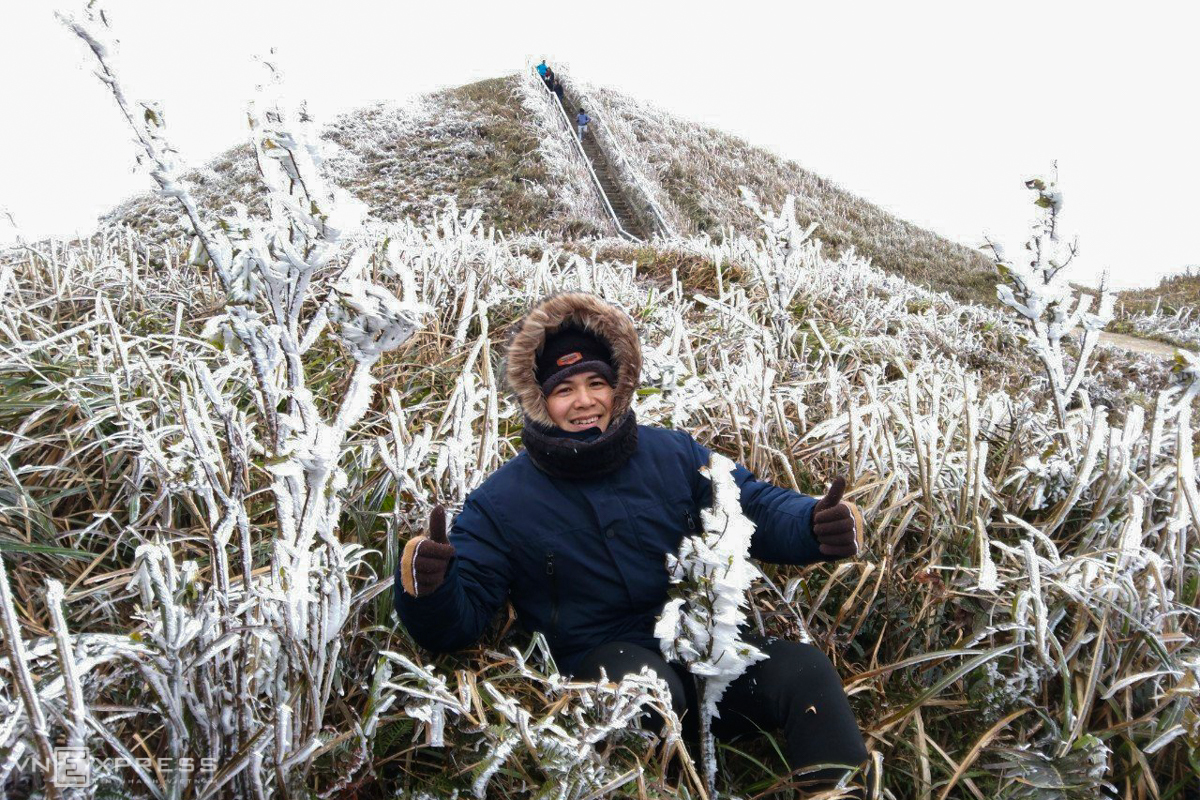 Photo: VNExpress
A tourist takes photos at the border marker 1297 which is located at an altitude of 800 meters.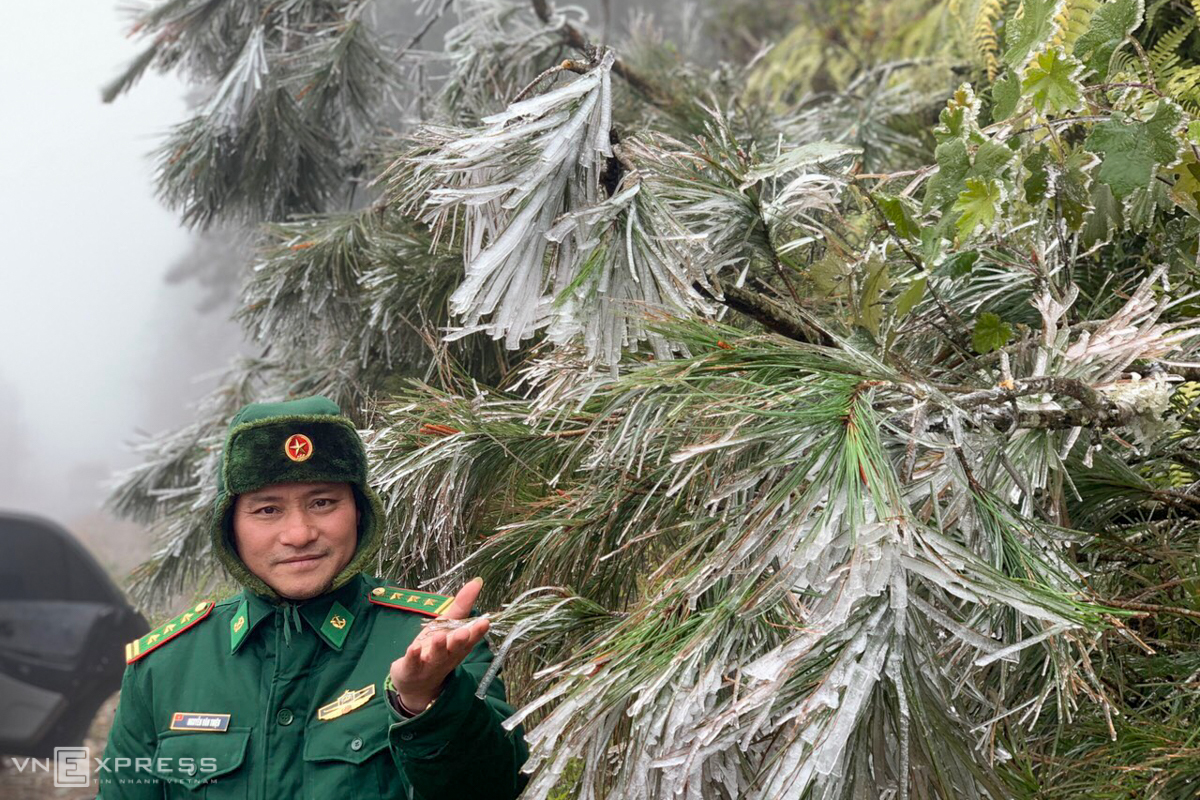 Photo: VNExpress
In Lao Cai, frost came out in Y Ty Commune, Bat Xat District, and Sa Pa Town. According to local border guards, most of the trees along the patrolled borderline are blanketed in frost.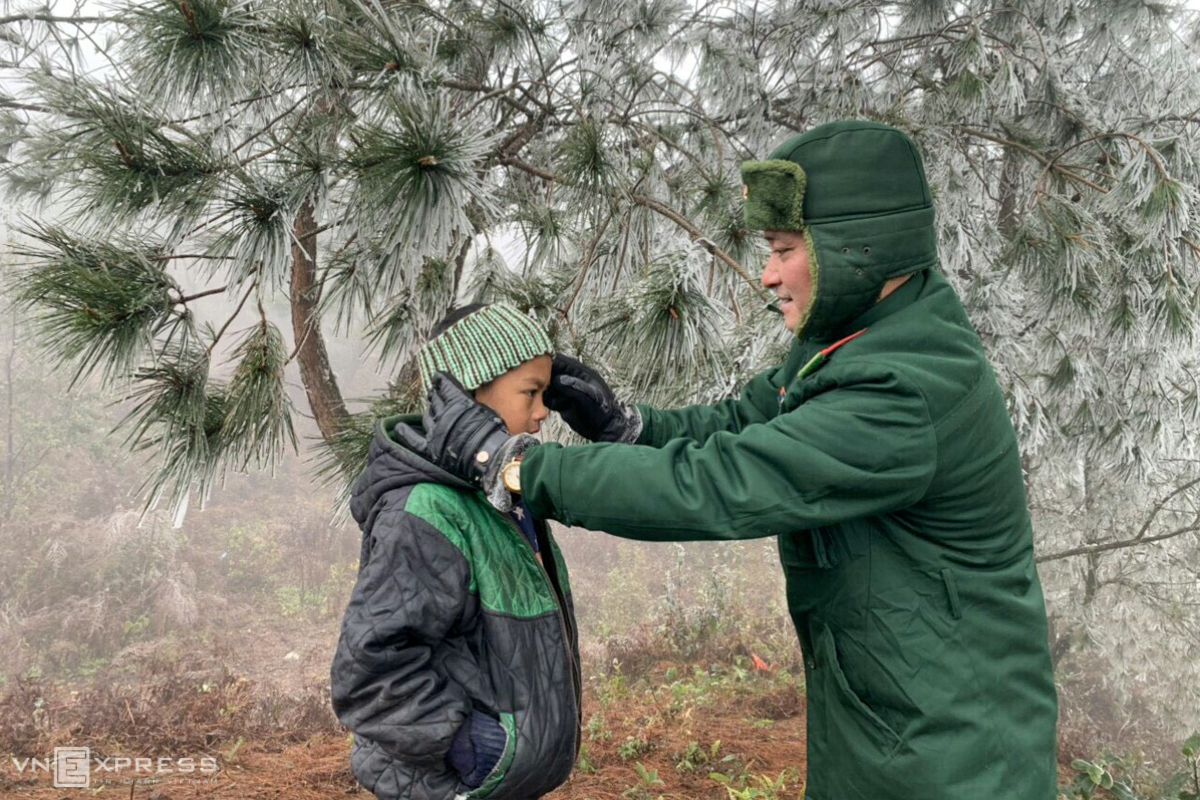 Photo: VNExpress
On the way to patrol, a border guard instructed local residents how to keep themselves, their cattle, poultry, and crops warm.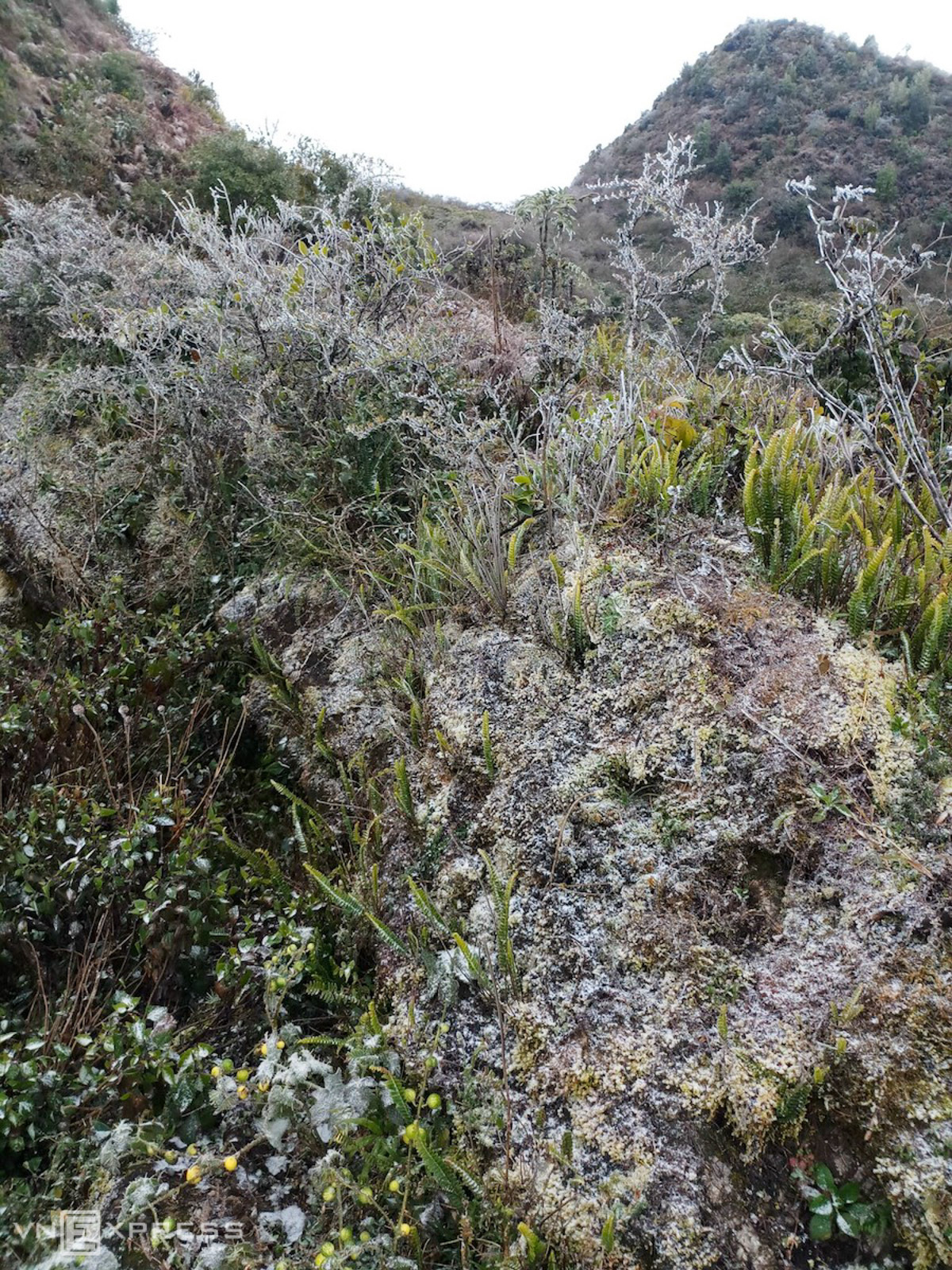 Photo: VNExpress
Ha Giang Province recorded the frost in Xin Cai Commune of Meo Vac District and Dong Van District when temperatures plummeted to one degree Celsius.
Photo: VNExpress
Frost-enveloped branches in Xin Cai Commune, Meo Vac District.
The Central Steering Committee for Natural Disaster Prevention and Control has sent a telegram to the Northern and Northern Central Provinces on implementing measures to ensure safety for people, especially the elderly, children, and students, as well as for animals and plants.
Photo: VNExpress
In the lower- altitude gardens, the plants are covered in frost. The local authorities have forecasted weather conditions in the upcoming days so residents can harvest short-term vegetables.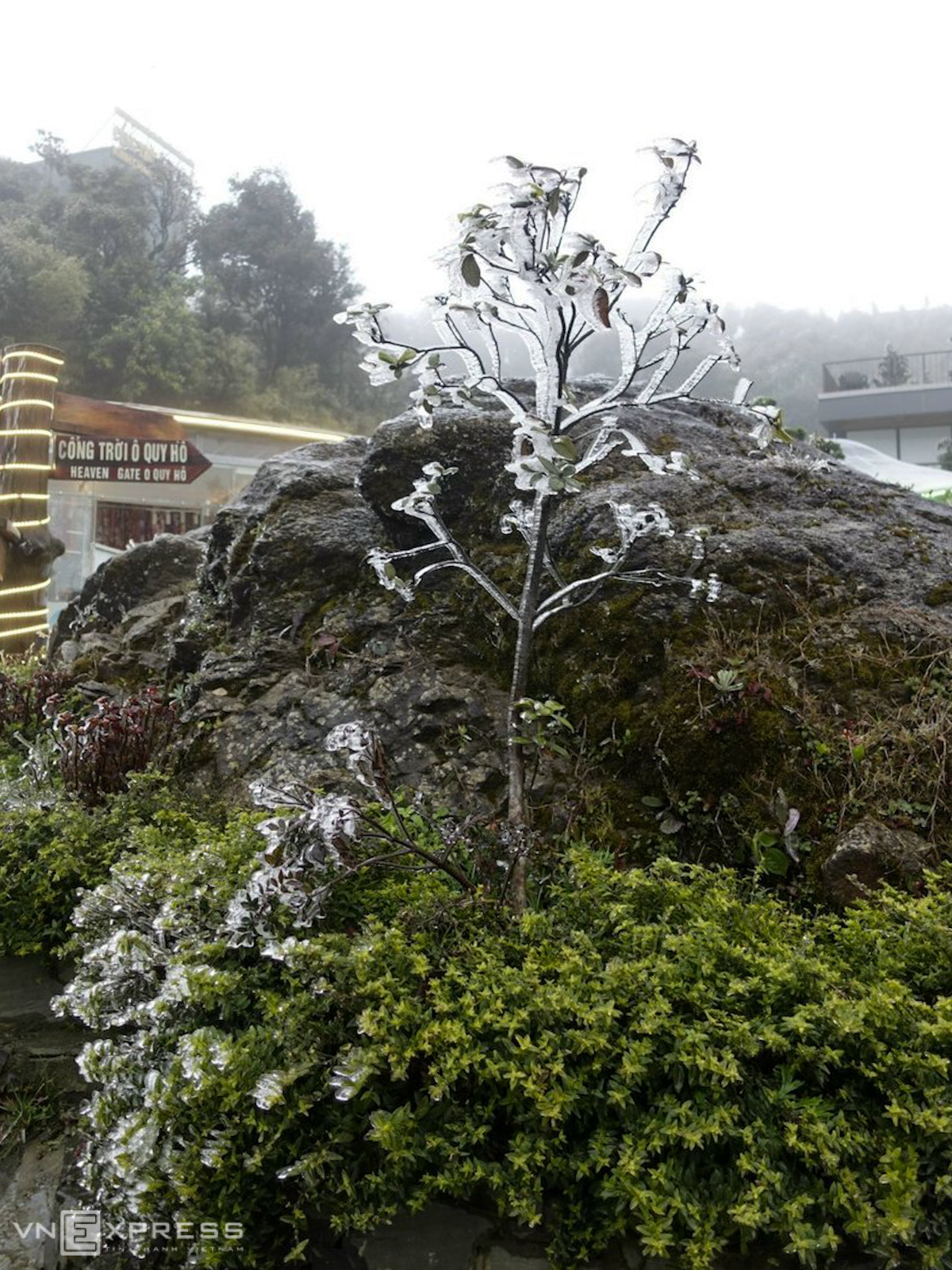 Photo: VNExpress
In Lai Chau Province, frost was scattered across O Quy Ho Heaven Gate in Son Binh Commune, Tam Duong District.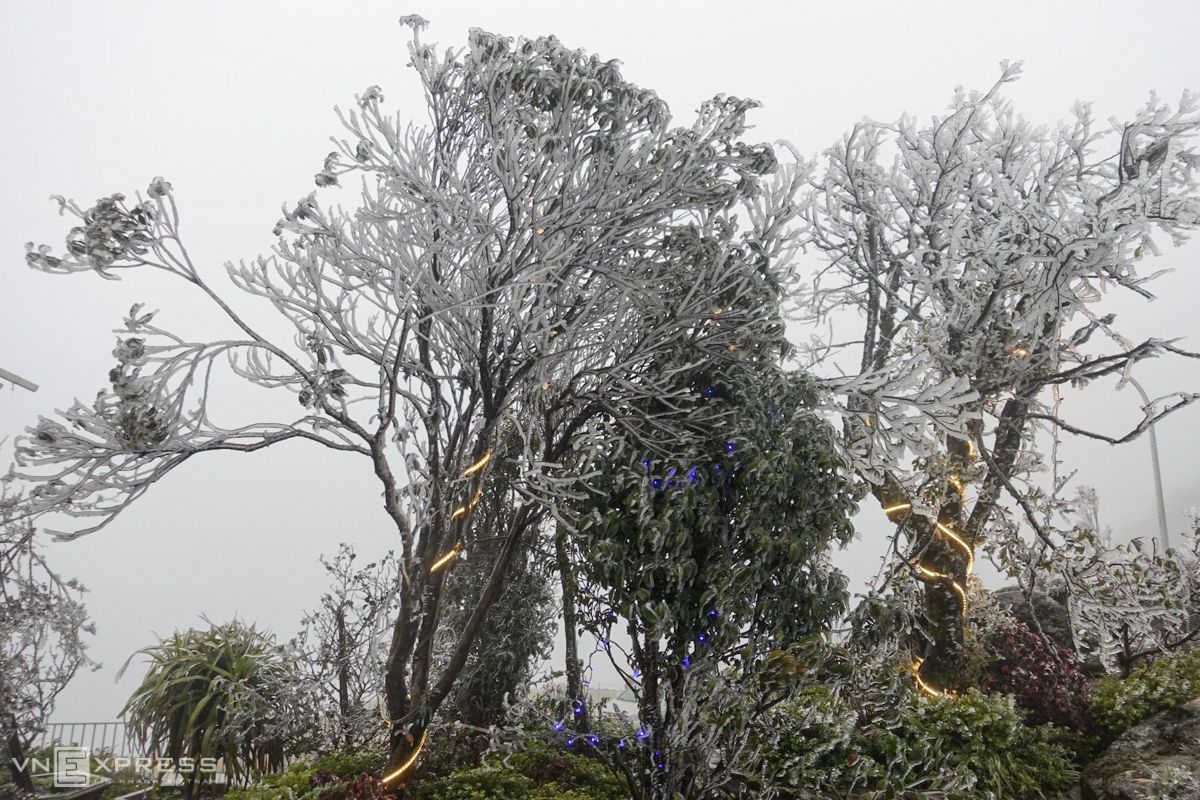 Photo: VNExpress
Pham Van Dinh, Chairman of Son Binh Commune People's Committee said that only the top of O Quy Ho saw frost.
Local officials have traveled to each village to guide people to cope with the cold spell and store food.
The cold air currently hitting the Northern region is divided into two forms namely the humid cold occurring between January 7 and 10 and the dry cold between January 11 and 13.
NCHMF said that from now to February, the temperatures in the North and provinces from Thanh Hoa to Thua Thien, Hue are expected to be 0.5-1 degree lower than the average of previous years. The severe cold snaps are likely to last 5-7 days.
Vietnam is expected to experience a colder winter than usual this year as the Pacific Ocean sea surface temperature drops, forming the La Niña phenomenon, weather experts said. The country should expect up to 27 waves of cold air coming from the north this winter, a typical average.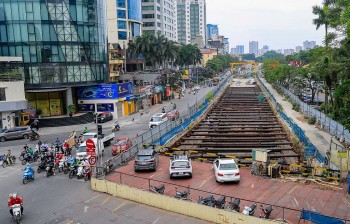 Economy
Vietnam Business & Weather Briefing (May 22): A series of consecutive increases for references exchange has ended, meanwhile, the rise in gold price slows down.