Norwegian Aid Helps Eliminate Landmine Impact in Vietnam
Norwegian People's Aid Vietnam will continue to help the country improve its capacity in clearing the explosive remnants of war.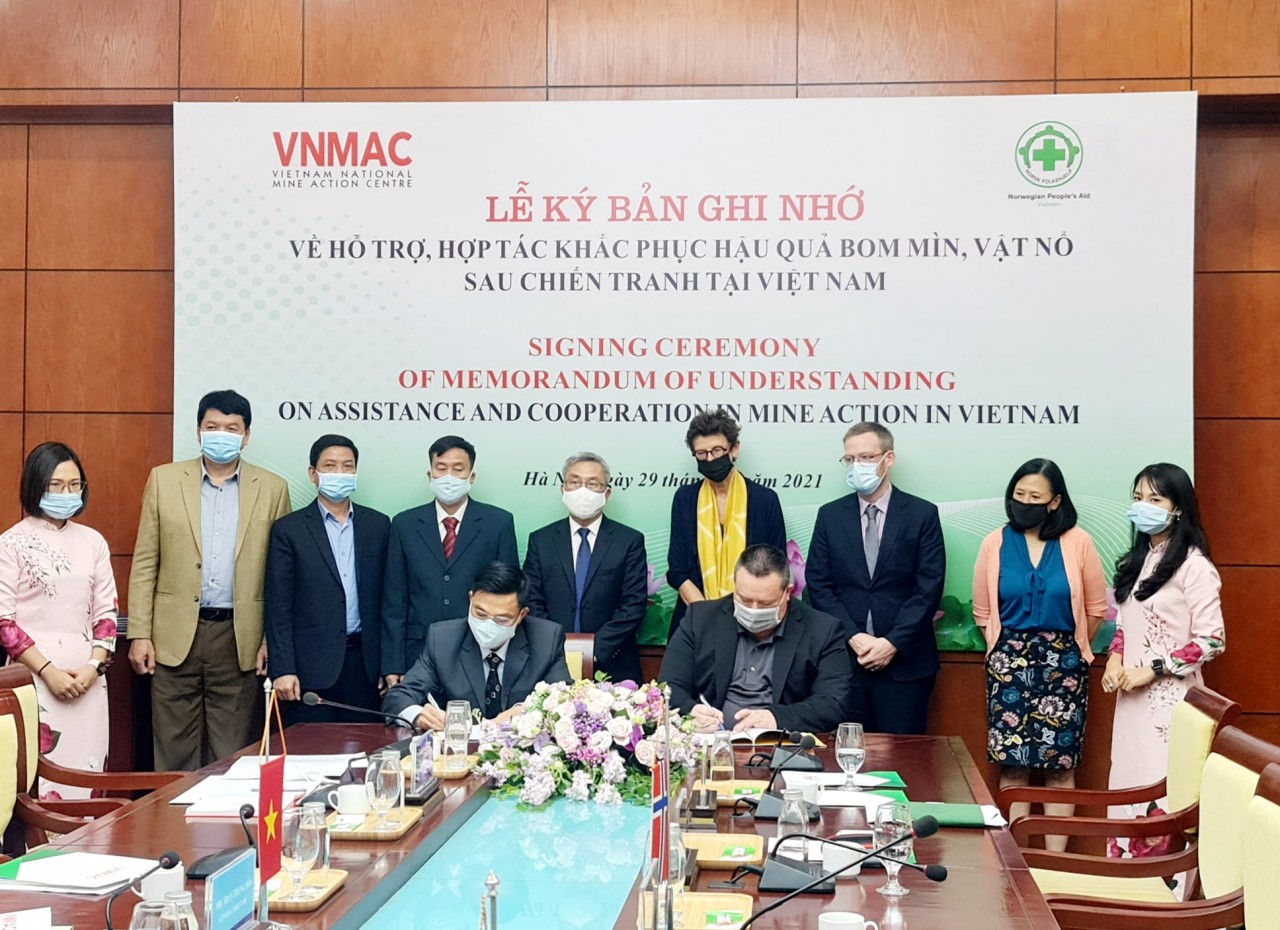 At the signing ceremony in Hanoi. Source: NPA
Jan Erik Stoa, country director of Norwegian People's Aid (NPA) Vietnam, and Tran Trung Hoa, general director of Vietnam National Mine Action Center (VNMAC) on Oct. 29 signed a Memorandum of Understanding (MoU) on continued assistance and cooperation in Mine Action in Vietnam for 2021-2025.
The NPA, founded in 1939, is one of Norway's largest non-governmental organizations and has been involved in mine clearance activities in Vietnam since 2008.
The signing ceremony was attended by representatives from the Ministry of National Defense, the Engineering Command, the National Steering Committee on the Settlement of Post-war Unexploded Ordnance and Toxic Chemical Consequences, the Norwegian Ambassador to Vietnam, and representatives from the US Embassy in Hanoi.
The event marked another milestone for both NPA and VNMAC showing the effectiveness of previous cooperation, as well the commitment to further joint efforts in addressing the legacy of the wars in Vietnam, and increasing socioeconomic development opportunities for Vietnamese people.
VNMAC General Director Tran Trung Hoa stressed that the MoU marked an important milestone in the official cooperation relationship between the two sides in order to join hands in overcoming the consequences of landmines leftover from the war.
Hoa thanked other countries' governments, international organizations, non-governmental organizations, domestic and foreign individuals, and domestic and international communities for their positive contributions to the settlement of post-war bombs and mines in Vietnam in recent times.
He expressed his hope of receiving more coordination and support from individuals and organizations going forward.
The wars in Vietnam have ended for a long time, but the amount of post-war unexploded ordnance (UXO) has been extremely large, contaminating about 6.13 million hectares of land, accounting for 18.71% of national land area, posing a threat to local people's life, and directly impacting social security and the country's development.
Between 1945 and 1975, the volume of bombs, mines, and ordnance used by foreign countries in wars in Vietnam reached 15 million tonnes, four times as much as used in World War II.
Vietnam remains one of the world's most contaminated countries, with an estimated 800,000 tons leftover from a war that ended more than 40 years ago.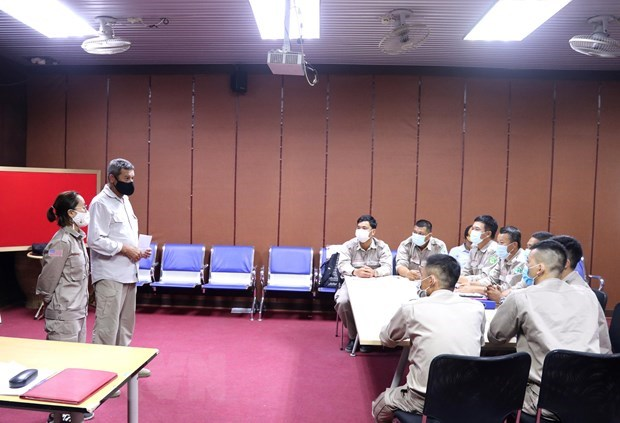 Norwegian People's Aid conducts explosives training in Vietnam. Photo: VNA
The Ministry of National Defence has been responsible for mine action at the national level since 2006, but in 2014 the VNMAC was established to provide a focal point for mine action operations.
In 2019, a decree on mine action, and an accompanying guiding circular, officially made VNMAC responsible for managing all mine action activities.
Intending to mitigate the consequences of unexploded ordnance, many international organizations have joined hands with Vietnam over more than two decades.
Of them, NPA has worked in Vietnam since 2008 following the signing of an MoU with Quang Tri to support the development of Project RENEW's Explosive Ordnance Disposal capacity.
NPA's operational footprint now covers all of Quang Tri and Thua Thien-Hue provinces, with an increase of assets to four Battle Area Clearance teams, one Non-Technical Survey team, four EOD teams, and 25 Technical Survey teams.
This year, VNMAC also signed MoUs with the Mines Advisory Group Vietnam (MAG Vietnam) and Catholic Relief Services Vietnam.
Over the past 20 years, MAG has cleared almost 170 million square meters of land, destroyed nearly 360,000 dangerous items, benefiting over one million Vietnamese people.
It also conducts risk education sessions during village meetings to ensure that communities infested by unexploded ordnance are briefed on how to stay safe in contaminated areas.
Meanwhile, the Catholic Relief Services is responsible for risk education in primary and secondary schools, and through a risk education app.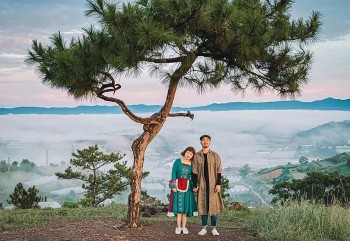 Travel
Three local cities are set to be presented with the ASEAN Clean Tourist Awards 2022.