NPA/RENEW assist Quang Tri' efforts in COVID-19 fight
On  April 6, in response to the call of the government of Quang Tri Province to support their preparation in the prevention and control of the COVID-19, representatives of Norwegian People's Aid/Project RENEW met with Quang Tri Department of Foreign Affairs (DOFA) to hand over NPA's contributions.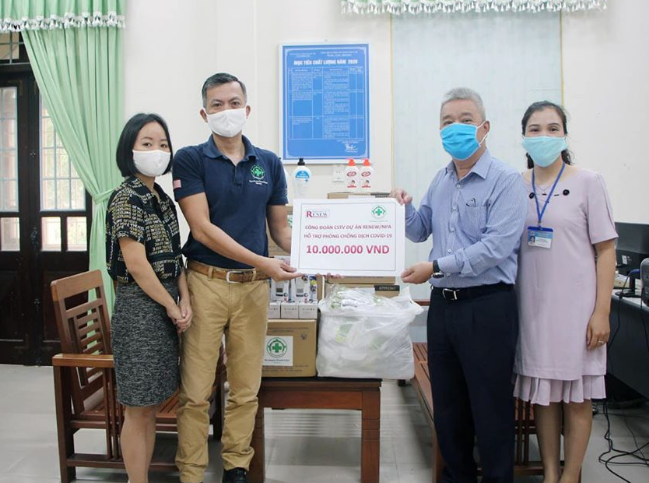 The Quang Tri Department of Foreign Affairs, on behalf of the provincial government, received constributions donated from NPA/RENEW.
The Quang Tri Department of Foreign Affairs Deputy Director Nguyen Duc Quang, on behalf of the provincial government, received packages of hand sanitizers, liquid hand soaps, face masks and thermometers, that was donated from NPA/RENEW to the Department of Health.
During the social distancing period, NPA/RENEW have prepared and made standby four ambulances in case that NPA/RENEW staff and province should request and need to transport COVID-19 positive cases.
In addition to the medical materials that were donated, the Labour Union of Project RENEW/NPA donated VND 10 million (USD 426) from the Labour Union Fund, to assist the provincial Fatherland Front in the fight against the pandemic.
The Ministry of Health confirmed four more people positive for SARS-CoV-2 on late April 6, adding up to 245 cases of COVID-19 in Vietnam so far. Of these, 95 were declared to have fully recovered. Quang Tri hasn't had any COVID-19 positive cases so far.
Project RENEW was established in 2001 as a joint effort between the government of Quang Tri Province and interested INGOs to "restore the environment and neutralize the effects of the war" – with the main focus on unexploded ordinance.
Norwegian People's Aid (NPA) is one of the leading organizations worldwide in humanitarian disarmament.
NPA started operations in Quang Tri, in collaboration with DOFA/Project RENEW since 2007, conducting Explosive Ordnance Disposal, survey and clearance activities in the province, as well as providing capacity development to Quang Tri Mine Action Center and Database Unit.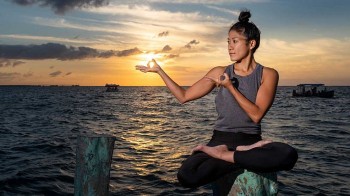 Overseas Vietnamese
With a view to inspire greater compassion, kindness, and empathy in the world, Caroline Vo left her high-paid job and came up with the idea to build an online yoga practice community.