Official Honored for Contributions to Vietnam-Taiwan Relations
On May 24, at the Vietnam Economic and Cultural Office in Taipei (China), Chairman Vu Tien Dung presented the Certificate of Merit from the Central Committee of the Vietnam Fatherland Front and the People's Committee of Ho Chi Minh City to Ngo Pham Tran, President of Taiwan-Vietnam Economic, Cultural & Educational Development Association for her achievements in contributing to the homeland.
Taiwan-Vietnam Economic, Cultural and Educational Development Association (the Association) was established on October 6, 2016, with the main principle and mission of promoting cooperation in the fields of economy, culture and education between Vietnam and Taiwan.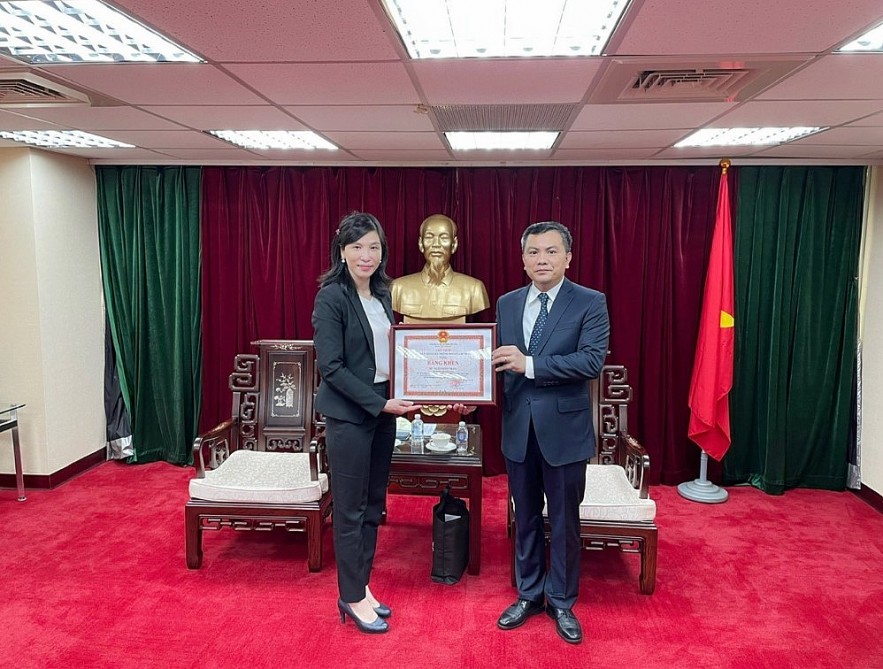 President Ms. Ngo Pham Tran. Photo: VNT.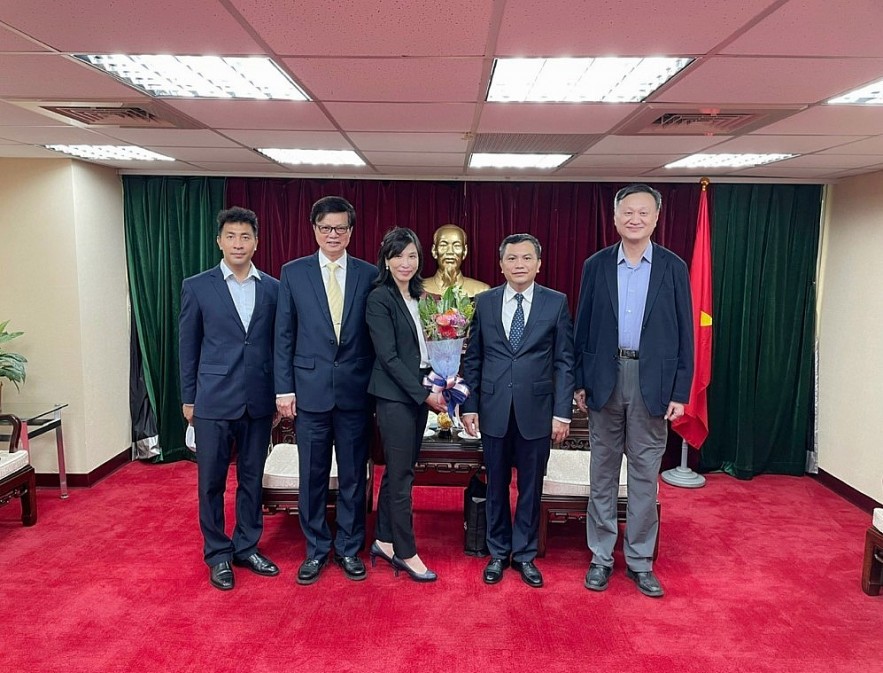 President Ms. Ngo Pham Tran. Photo: VNT.
In recent years, many Taiwanese electronics corporations have invested in Southeast Asian countries, most of which choose Vietnam. Targeting the key needs of the market, on February 25, 2022, Mr. Tran Hong Khiem - Chairman of the Board of Directors of Weison Technology Joint Stock Corporation and 40 leading electronics groups in Taiwan established Vietnam-Taiwan ICT Cooperation Promotion Committee and Asean Human Resource Cooperation Committee.
These two committees have just been established, but they have promoted practical activities such as connecting technology cooperation, industrial and agricultural equipment; organizing seminars on smart health and biotechnology cooperation, career guidance and scholarship opportunities.
Understanding the need for human resources of investors, the Association has also organized the Job Introduction Day. In recent years, high-quality human resources are seriously in need. It is a fact that the establishment of the Asean Human Resource Cooperation Committee plays an important role, with experts to support businesses from consulting, registration and organizing organizations. By receiving registration and organizing direct interview, it supported large corporations that have or are about to invest in Vietnam such as Foxlink, Juteng, Shinkong..., which is appreciated amid the business community.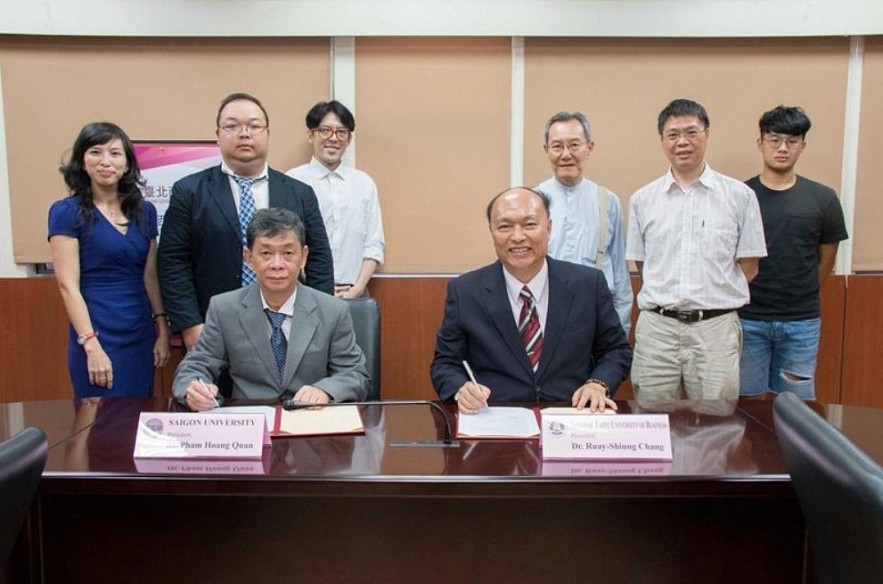 Ms. Ngo Pham Tran at the signing ceremony of cooperation agreement between Saigon University and Taipei University of Commerce. Photo: baophapluat.vn.
President of the Association, Ms. Ngo Pham Tran shared: "Educating in Taiwan has given me a lot of good knowledge. With the spirit of dedication to develop the homeland of Vietnam, I work hard and try to complete each job even though they are big or small."
Ms. Ngo Pham Tran is also trying to fulfill her wish to build a strong Vietnamese community in Taiwan. "As a lecturer at National Taiwan Normal University, I understand more about Taiwan's advanced educational programs, so I want to contribute a part to the reform of the Vietnamese education system" , Ngo Pham Tran shared.
In the future, Horizon International Language Institute is planning to train Vietnamese students according to the needs of Taiwanese businesses investing in the country.
"The Vietnamese community in Taiwan is small and scattered in many places. I hope that many Vietnamese professors, doctors and influential people will come to Taiwan to spread messages about the homeland in order to strengthen solidarity and connection in the community," she said. "When they understand about Vietnam and see what Vietnamese people can do, they will have a different perspective. Our country has a lot of talents".
With the desire to build a strong and united Vietnamese community, Tran will join hands with the Vietnam Association of Women Businessmen in Taiwan to help people have knowledge about how to operate a business as well as do business.
Changing the position of the Vietnamese in Taiwan
In 1997, Ngo Pham Tran went to Taiwan to study languages. After graduating, she started working at the Ministry of Culture of Taiwan with the responsibility of supporting foreign workers including Vietnamese in Taiwan.
Ngo Pham Tran has witnessed difficulties that Vietnamese people face when coming to work and live in Taiwan. From there, she decided to publish two Vietnamese-Chinese bilingual journals to provide more policy information on the welfare of the Taiwanese government for foreign workers. These two magazines also provide information about job opportunities for Vietnamese students in Taiwan.
These two magazines of Ngo Pham Tran have done their job very well when helping many Vietnamese in Taiwan to grasp information related to Taiwan's laws and regulations on foreign workers. Since then, helping many Vietnamese labors and students know how to protect and fight for their legitimate rights.
Ngo Pham Tran is the President of Taiwan-Vietnam Economic, Cultural and Educational Development Association. She is also the founder of Horizon International Language Institute offering online learning programs.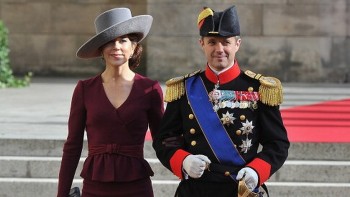 Friendship
Denmark's Crown Prince and Crown Princess will visit Vietnam to celebrate 50 years of diplomatic relations and promote green solutions.