Vietnamese workforce faces the worst impacts of COVID-19
Despite Vietnam's success in resisting the health impacts of COVID-19, the economy has suffered and it's the workforce that may face the worst impacts of the disease, analyzed expert.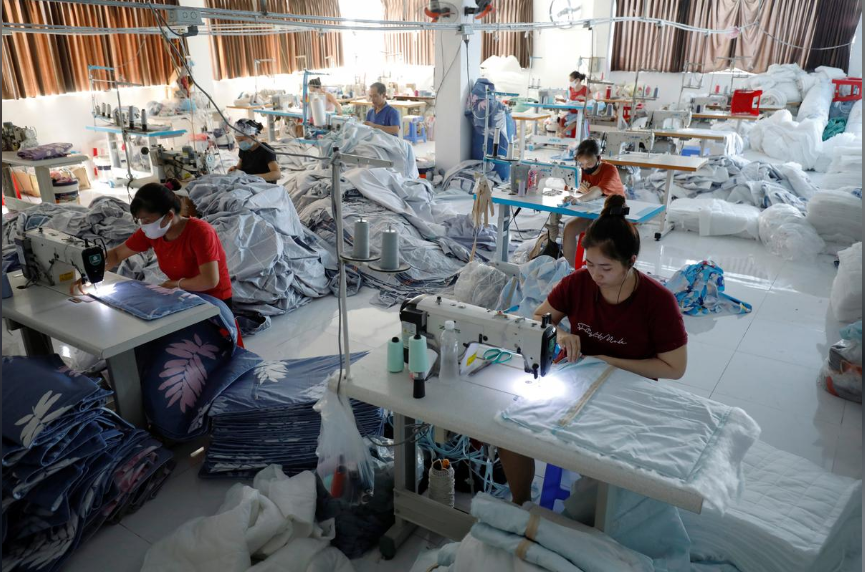 31 million workers in Vietnam impacted by COVID-19, risk of rising unemployment. Photo: Reuters/Kham
RMIT Vietnam cited figures from the Labour Force Survey for the second quarter of 2020 released by the Government Statistics Office's (GSO) recently show that nearly 31 million Vietnamese workers have been negatively affected by the pandemic.
Accordingly, most workers remain employed but their income was reduced because of lower levels of economic activity (affecting 72% of service sector workers), and fragile supply chains (affecting 67.8% of industrial production and construction workers). The percentage of affected workers in the agriculture, forestry, and fishery sector was 25.1%.
Overall, the labor force was reduced to 53.1 million people, down 2.4 million compared to Q2 2019. This is the biggest year-on-year decline since the quarterly survey started in 2011.
"Workers are being negatively impacted by being laid off or having had their working hours reduced. The number of affected workers will continue to climb in the upcoming quarters," the GSO said in a statement.
Multiple problems to solve
Dr John Walsh from RMIT Vietnam commented that "Although all sectors of the labour force were affected, women and people in remote areas were particularly badly struck when households had to choose who to support and who would lose work".
"Rural households can absorb some returnees from urban migration, employing them in part-time jobs, but this often means women workers are displaced as a result", Dr Walsh explained.
The survey found that in general, workers with higher levels of education fared better. People in the cash economy were more badly affected because many activities in urban areas – for example, street vending – were restricted by lockdowns and they had no employers to make alternative arrangements.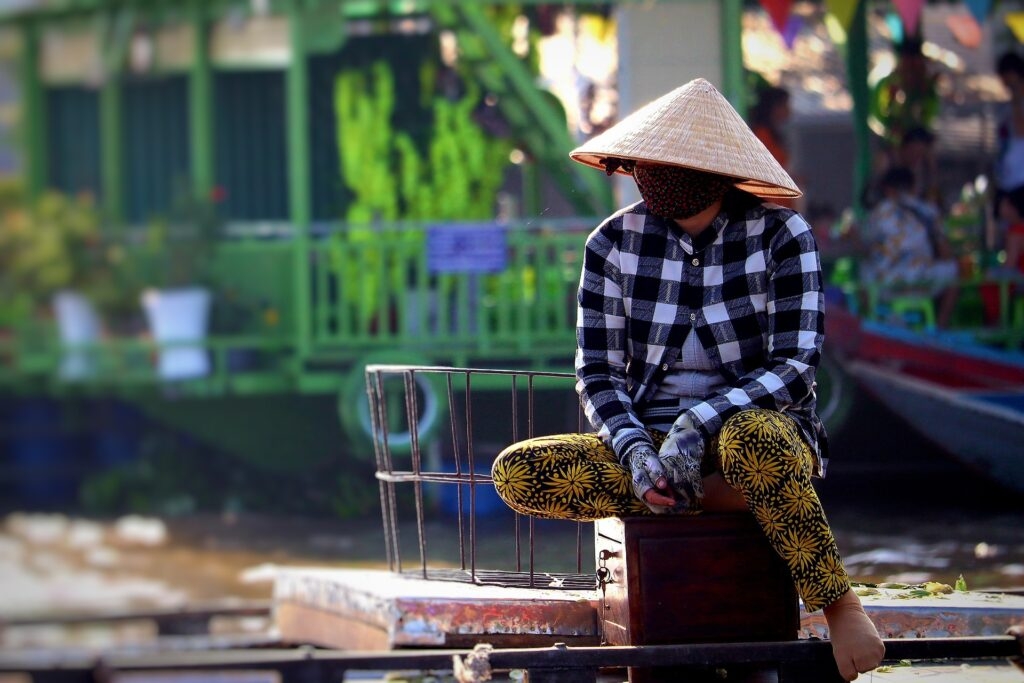 Women and people in remote areas were particularly badly struck by COVID-19. Photo: Open Development
Dr Walsh pointed out that millions of people who had intended to go overseas to work in Japan, Taiwan and South Korea were unable to do so because of travel restrictions, while many who had previously worked there have returned home.
"The money that they would have earned has ceased and with it comes a loss of foreign remittances to Vietnam. The new skills, competencies and network relationships they could have brought back to the Vietnamese economy have also been put on hold".
According to the RMIT academic, the openness of the economy raises another consideration: Vietnamese people are sending exports overseas that they do not themselves buy, and they buy imported goods they do not themselves produce.
In order to reduce this vulnerability, Dr Walsh suggests that the government might think more about shifting the focus of production so that more Vietnamese people can consume the goods they produce in the country. Furthermore, "The policymakers should look into ways to increase the minimum wage and the skills and education of local workers to justify that increase", said Dr Walsh.
Dr Walsh also believes that by offering more support to workers in agricultural production would help reduce the vulnerability in this particular segment of the labour force. He suggested providing more knowledge and resources to projects that will increase the value of individual items and brands, and distribute them regionally and internationally.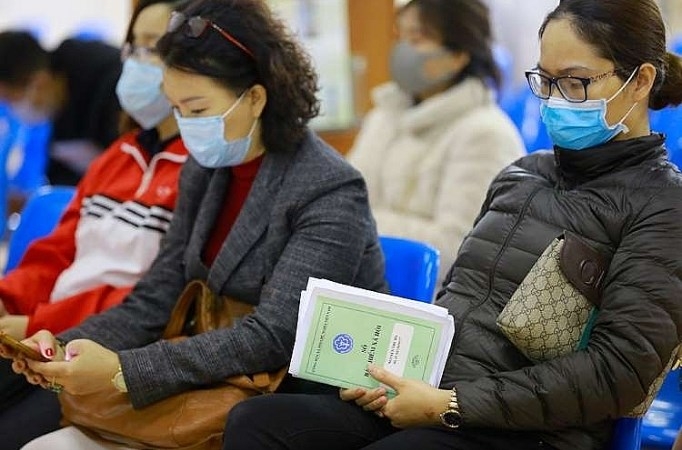 Unemployment due to COVID-19 increases the vulnerability of workers. Photo: tapchitaichinh
Long road ahead
"At the moment, there is only a limited amount that the Vietnamese Government can do to weather the forthcoming global depression," Dr Walsh said. "The government's plans for GDP increases have already had to be reworked and things might get worse before they get better."
He added that uncertainties around the arrival date of a vaccine for COVID-19 and possible new waves of infections might complicate any such plans.
"In countries around the world, the populations have become hostile to the thought of people from other countries, including migrant workers, coming to them and threatening new outbreaks of disease".
"It will be helpful to find ways for people to stand together in understanding the situation facing them and working together to support each other," he said.
Still much challenges in the coming time. Photo: Star
In the whole country, 30.8 million persons aged 15 and over were negatively affected by the COVID-19.
As of June 2020, there were 30.8 million persons aged 15 and over in the country negatively affected by the COVID-19, including those who had lost their jobs, had to be layoff/to take work off in turn, had to reduce their work hours, and had their income reduction, etc. The effects of income reduction accounted for the highest proportion with 57.3% of the total number of affected people (equivalent to 17.6 million persons).
Of the total 30.8 million persons affected, 28.7 million persons were employed; 897.5 thousand persons were unemployed and 1.2 million persons were outside the labor force (inactive in economic activities).
The service sector has been hardest hit by the COVID-19, with 72.0% of affected workers, followed by the industry and construction sector with 67.8%; the percentage of affected workers in the agriculture, forestry and fishery sector reached 25.1%.
(Source: General Statistics Office Of Vietnam)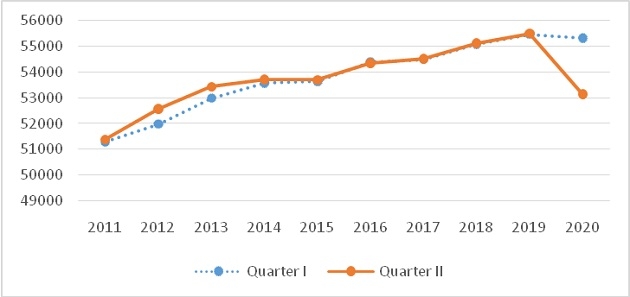 The labor force in the first and second quarter of years in the period of 2011-2020
RMIT Vietnam, GSO
National
The trip demonstrates Vietnam's proactivity in making responsible contributions to ASEAN and the international community in the context of the region and the world facing complicated developments and unforeseeable challenges.