Over 31,000 medical staff and patients in Hanoi screened for nCoV
Hanoi Department of Health is sampling and screening for 31,170 medical staff and patients at public hospitals around the city.
Medical staff taking samples to test for nCoV in Hanoi (Photo: VNE)
"The purpose of the program is to get early detection of infections in medical facilities, thereby promptly prevent and mitigate the spread of the novel infectious disease", Hoang Duc Hanh, Deputy Director of Hanoi Department of Health, was quoted by VNE as saying on April 8.
Among the screened individuals are 26,040 doctors and nurses, 5,130 patients treated in the intensive care unit, department of emergency, resuscitation, artificial kidneys, geriatrics, cancer, cardiology.
The screening program consists of three phases. All medical personnel will be tested from March 29 to April 15, while patients are scheduled for the second and third phases which last from mid-April to late May, according to Hanh.
Earlier last month, Hanoi finished screening for 4,000 workers and staff working at dining establishments. All test results came out negative.
"Over 4,000 people were screened in the first phase, no positive cases recorded", the Deputy Director said.
Along with screening for medical staff and patients, the Hanoi Department of Health is also deploying teams to inspect the Covid-19 prevention and control activities at public and private hospitals in the area.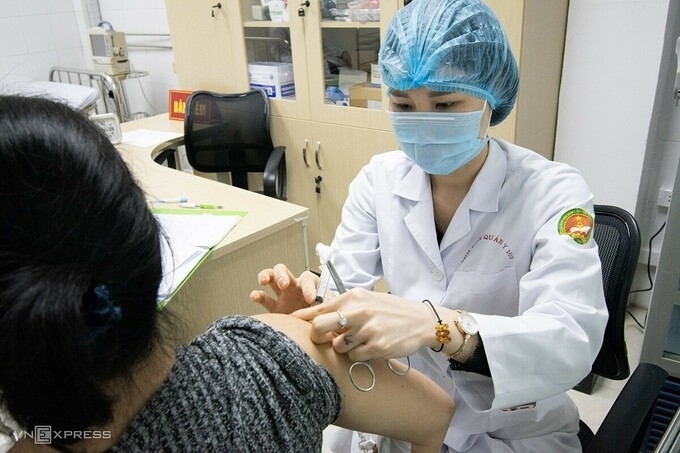 One volunteer getting the Nanocovax jab in Hanoi (Photo: VNE)
Vietnam on January 27 reported two new Covid-19 cases, breaking the month-long streaks of no community infections in the country. Hanoi's tally since then has amounted to 35 cases. The city has been staying clear of new community infections for over one month now.
Hai Duong province – the biggest epicenter in Vietnam's third wave – is having its Covid-19 situation under control. On April 7, its last field hospital dedicating to quarantining and treating Covid-19 patients are dissolved. Since its operation in February 26, the makeshift medical facility has been admitting and treating a total of 193 Covid-19 patients. The remaining 21 active patients will be transferred to Hai Duong Tropical Diseases Hospital for continued treatment. Meanwhile, those tested negative for the novel coronavirus three times are eligible for discharge.
When the so-called third wave of Covid-19 outbreak recurred in Vietnam in late January, Hai Duong was the biggest epicenter. Local authorities had urgently installed three field hospitals to admit, treat and quarantine the growing number of new patients.
The first field hospital was located at the Medical Center of Chi Linh city, the second at Hai Duong Medical Technical University Hospital, the third one at Vocational Training Center of Sao Do University No.2.
The three makeshift facilities have fulfilled their tasks in saving the lives of nearly 200 Covid-19 patients, with the support of experts, top medical personnel from the Ministry of Health, Bach Mai hospital, Central Hospital for Tropical Diseases, National Institute of Hygiene and Epidemiology, etc.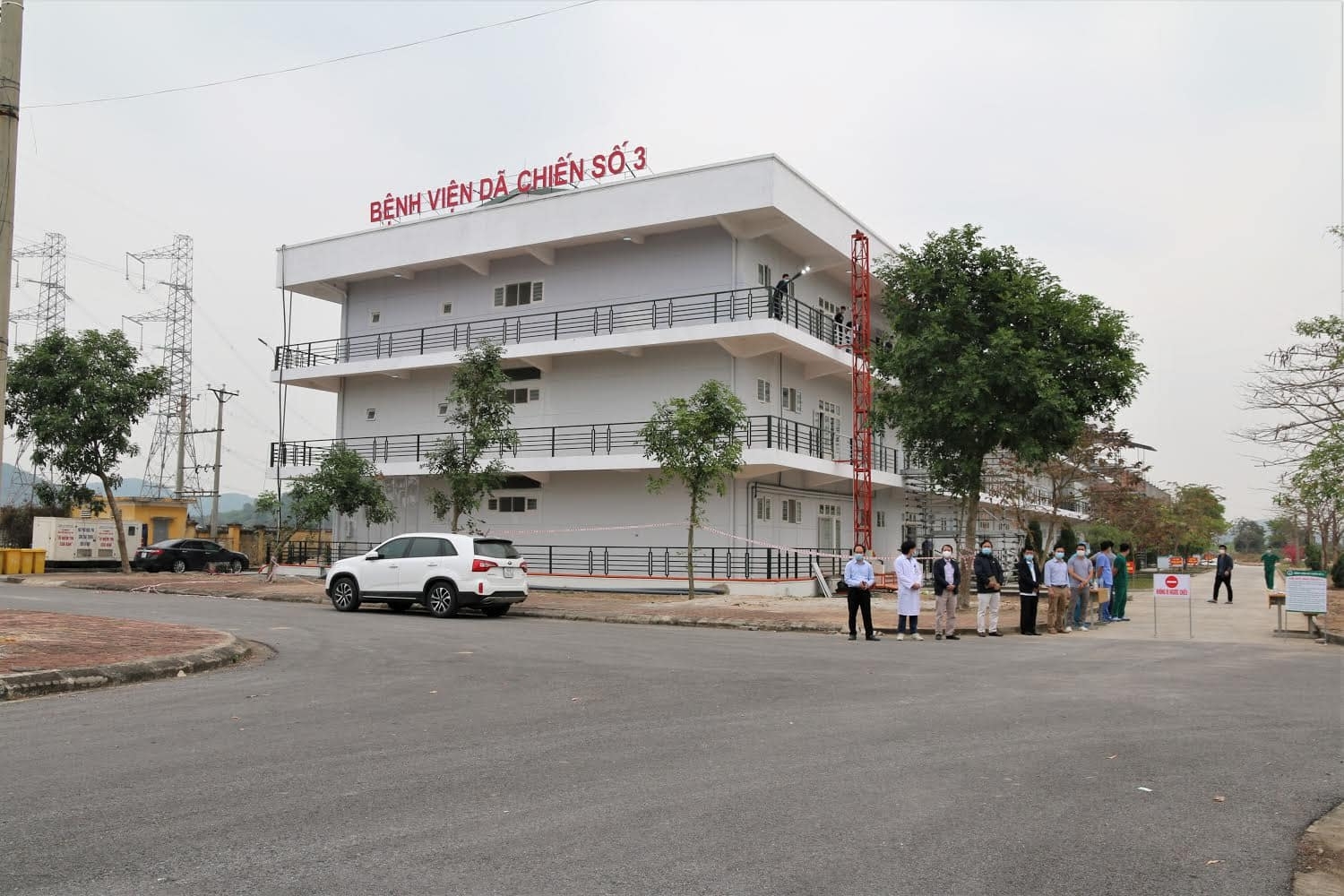 The third field hospital in Hai Duong (Photo: The Ministry of Health)
In the latest Covid-19 distribution plan of the Ministry of Health, Ho Chi Minh City and Hanoi are allocated the largest number of Covax's AstraZeneca vaccine.
Of the 811,200 doses of AstraZeneca vaccine that arrived in Vietnam on April 1 via the global Covax program, Ho Chi Minh City will get over 56,000 jabs while Hanoi will get 53,000 jabs, according to the Ministry of Health.
Meanwhile, other pandemic-hit localities lately will also get the allocation. Hai Duong – the biggest epicenter in the so-called "third wave" in Vietnam is set to receive 43,000 doses, populous provinces like Thanh Hoa, Nghe An receives 18,000 – 20,000 doses each. Provinces bordering Cambodia are granted a larger proportion than the remaining localities in the prioritized list.
The new case is a Vietnamese man who arrived at Van Don Airport in Quang Ninh Province on March 31 on Flight No VN88 from Angola. He was put under immediate quarantine in Bac Ninh Province.
Nine imported cases of COVID-19 were detected to 6 pm April 8, raising the national count to 2,668, according to the Health Ministry. Of the new cases, two are Indian experts, and seven are Vietnamese citizens returning from abroad.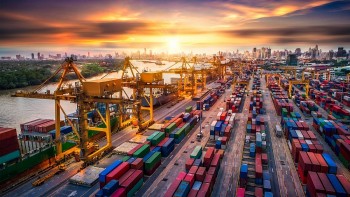 National
Vietnam, a rising star in the global supply chain, has the potential to become a new tiger in Asia, economist Brian Lee Shun Rong at Maybank - Malaysia's largest financial services group and the leading banking group in South East Asia – has reportedly said.