Over 600,000 Hong Kong citizens vote against the new security laws
Over 600,000 Hong Kong citizens cast ballots over the weekend in a symbolic protest vote against the new tough national security laws directly imposed by Beijing.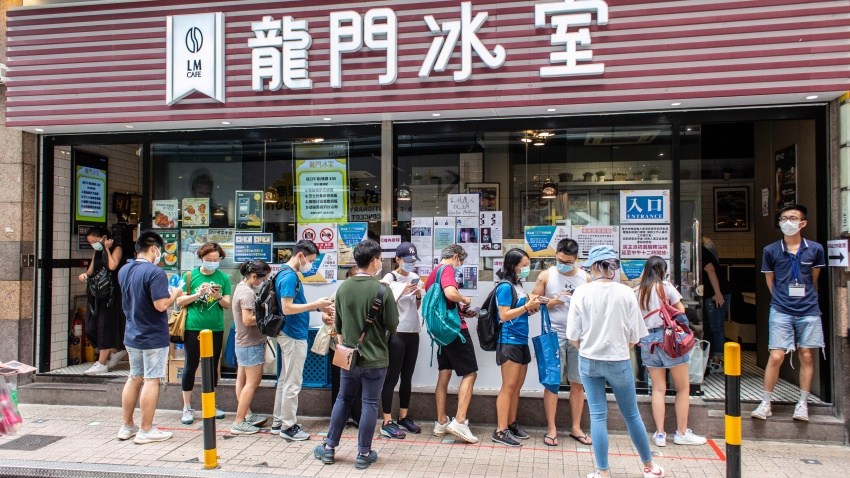 Hong Kong voters queue up at a restaurant to cast their votes. (Photo: NBC Boston)
According to Hong Kong's opposition camp, on Sunday, over 600,000 Hong Kong citizens cast ballots over the weekend in a symbolic protest against the new national security laws imposed by Beijing.
This poll will determine the strongest pro-democracy candidates for the elections to occur next September to Hong Kong's Legislative Council. Later, they seek to grasp the primary control for the first time from pro-Beijing rivals, reported by Reuters.
"A high turnout will send a very strong signal to the international community, that we Hong Kongers never give up," said Sunny Cheung, a young democrat.
"And that we still stand with the democratic camp, we still support democracy and freedom."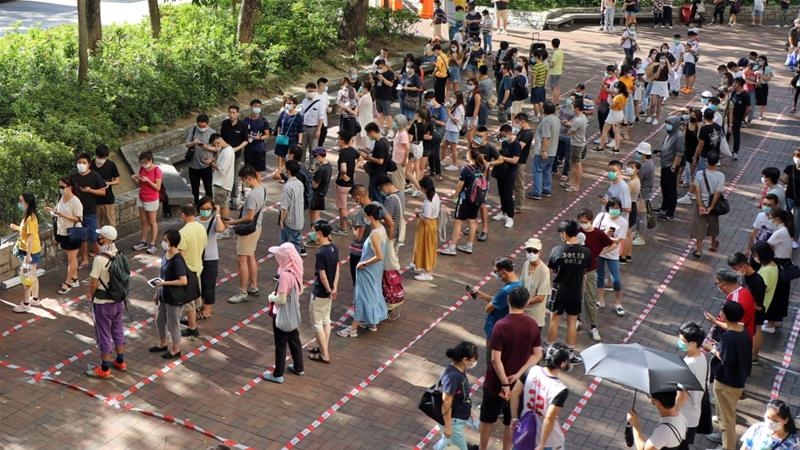 Over 600,000 Hong Kong citizens cast ballots over the weekend (Photo: Reuters)
Hong Kong citizens queued in the intense summer heat at more than 250 polling stations in the city for the two-day vote. After the poll closed at 9 pm on Sunday, 610,000 citizens cast their ballots, including 590,000 digital votes and 21,000 on paper, according to RTL Today.
"Even under the shadow of the national security law, there were still 600,000 people coming out." Former legislator and primary organizer Au Nok-hin said. "Hong Kong people have again created a miracle and again told the world that our pro-democratic camp can attract so many to vote."
Last week, Beijing imposed the new security law in Hong Kong. It targets acts of subversion, secession, terrorism, and foreign collusion with the highest penalty of life imprisonment. This is considered a response to huge and usually violent democracy protests which erupted last year.
Some similar national security laws were used to diminish dissent on the mainland, and Hong Kong police have arrested people who raise illegal political viewpoints, such as advocating for independence or greater autonomy.
This raised the public's concern over the primary but PORI President Robert Chung affirmed that the voting system was secure and its operation was completely legal and transparent. Last Friday, the Hong Kong police raided the office of the Public Opinion Research Institute (PORI), a co-organizer of the primaries. The computer system was suspected as being hacked, causing a data leak, and an investigation by the police was carried out, informed NBC Boston.
For now, when Hong Kong authorities have banned public marches and rallies for months amid the coronavirus and arrested people who shout out slogans, this vote was considered an essential window for populist expression.
"I can really feel that young people haven't given up yet, even though we are facing a very depressing future," said Prince Wong, a candidate in the New Territories West district.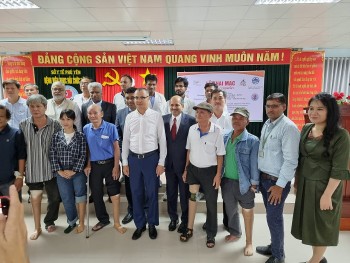 Friendship
This is the 5th time the Jaipur Foot Artificial Limb Fitment Camp has been held in Vietnam since 2018 by the Indian Ministry of Foreign Affairs, Indian agencies and organizations.