China's new National Security Law looms over Hong Kong, Trump Administration put new restrictions on the territory
The US will end the exports of US-origin defense equipment to Hong Kong, Secretary of State Mike Pompeo announced Monday after China set to pass a law controlling Hong Kong's national security.
Beijing imposed a wide-reaching national security law on Hong Kong on Tuesday, which many fear could be used to override existing legal processes and erode the city's civil and political freedoms.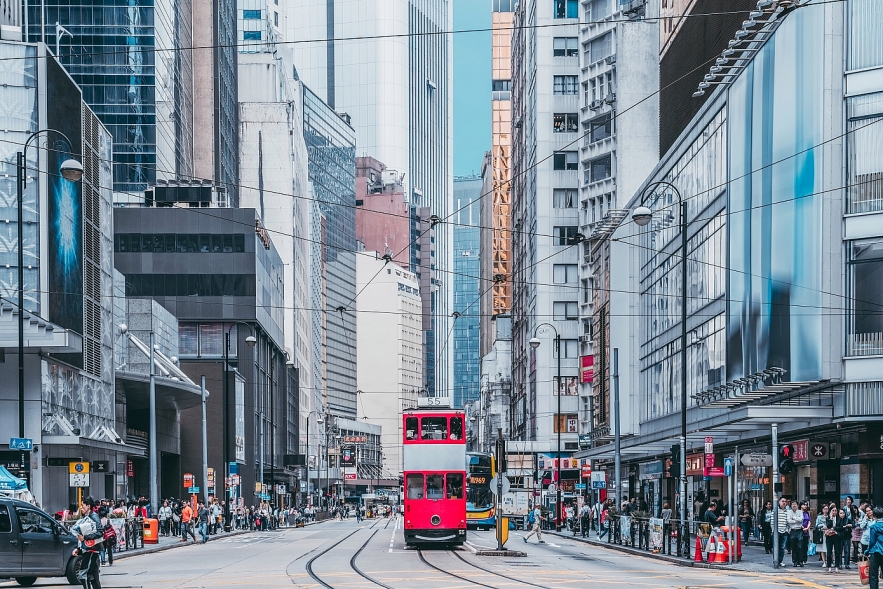 China Control over Hong Kong, Trump Administration Put New Restrictions on the Territory-Xuanyu Han
The stringent national security law and its 66 articles were kept secret from the public until 11 pm local time when the law officially went into effect. It dramatically broadens Beijing's powers to investigate, prosecute, and punish suspected criminals in Hong Kong.
The law was drafted behind closed doors by members of Beijing's top lawmaking body, the National People's Congress (NPC), bypassing Hong Kong's own elected legislative council.
The new legislation criminalizes secession, subversion, terrorism, and collusion with foreign powers. People who are convicted of such crimes can face sentences up to life in prison.
Under the new law, the Chinese central government will establish its own law enforcement presence in Hong Kong, labeled the "Office for Safeguarding National Security." A secretive national security committee for Hong Kong will also be established, comprised of Hong Kong government officials and an advisor appointed by the Chinese central government. According to a summary published by the Hong Kong government, this group's work "shall not be disclosed to the public," and "decisions by the Committee shall not be amenable to judicial review."
Reaction from the World
The type of tech exports that could be affected by the U.S. policy include computer chips and dual-use technology (or tech that has both civilian and military applications), like satellites and telescopic lenses used in firearms.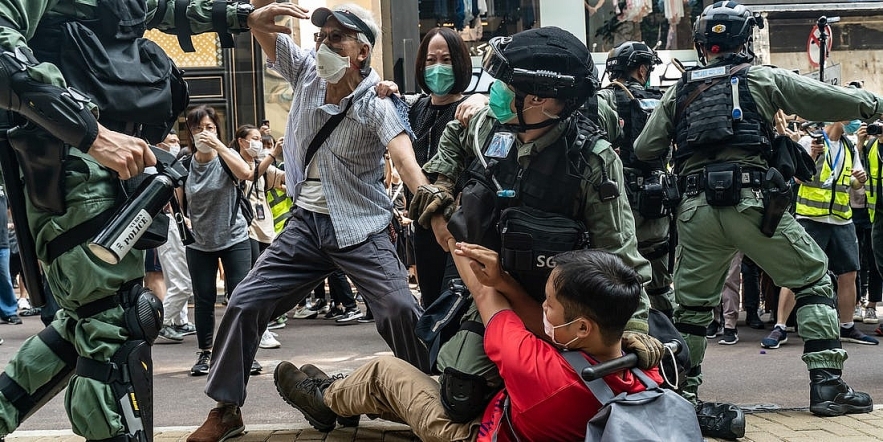 China Control over Hong Kong, Trump Administration Put New Restrictions on the Territory- Photo:-Business-Insider
The term "special status" refers to arrangements that recognized the difference between Hong Kong and mainland China under the "one country, two systems" policy put into place when the United Kingdom handed control of Hong Kong back to Beijing in 1997. These included different export controls, immigration policies, and lower tariffs. But that preferential treatment was put into jeopardy after China proposed the new national security law, which many Hong Kong residents fear will end the region's judicial independence from Beijing.
The U.S Commerce Department and State Department issued separate statements today detailing the new restrictions on Hong Kong. Secretary of Commerce Wilbur Ross said the Commerce Department will suspend export license exceptions for sensitive U.S. technology, and that "further actions to eliminate differential treatment are also being evaluated."
Rights group Amnesty International said the legislation "represents the greatest threat to human rights in the city's recent history."
"The speed and secrecy with which China has pushed through this legislation intensify the fear that Beijing has calculatingly created a weapon of repression to be used against government critics, including people who are merely expressing their views or protesting peacefully," said the head of Amnesty International's China Team, Joshua Rosenzweig.
Taiwan's President Tsai Ing-wen said reports on China passing the security law "proves that 'one country, two systems' is not credible." Tsai said that Taiwan will start an office from July 1, which will "provide humanitarian aid for our friends in Hong Kong."
In Japan, Chief Cabinet Secretary Yoshihide Suga called the passing of the law "regrettable."
The UK also expressed concern over the new law.
UK Foreign Secretary Dominic Raab signaled Tuesday that Britain would uphold its promise to provide a path to British citizenship for potentially millions of Hong Kongers if the details of the law are as expected.
"We are, obviously, deeply concerned about the decisions to pass the national security law in Beijing as it affects Hong Kong," UK Prime Minister Boris Johnson said Tuesday.
"We will be looking at the law very carefully, will want to scrutinize it properly to understand whether it is in conflict with the joint declaration between the UK and China, and we will be setting out our response in due course."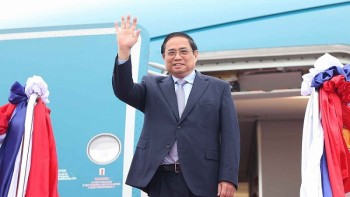 National
Vietnam News Today (Feb. 6): PM Chinh to pay official visits to Singapore, Brunei; Vietnam attends ASEAN+3 Tourism Ministers Meeting; Exports in 2023 and high demands from new generation FTAs; Digital technology to spearhead Vietnam's drive for Industry 4.0.