Over 97,000 Pfizer Vaccine Doses Arrive in Vietnam
A batch of 97,111 Pfizer Covid-19 vaccine doses arrived at Hanoi's Noi Bai International Airport on Wednesday morning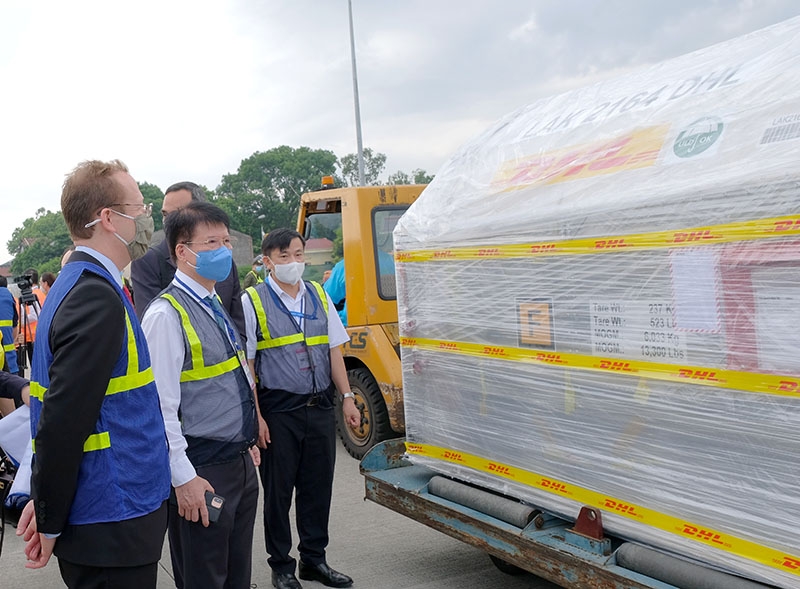 Vietnamese deputy health minister Truong Quoc Cuong checks the vaccine batch. Photo: Suc Khoe va Doi Song
The batch forms part of a contract for 31 million vaccine doses developed by American firm Pfizer and German BioNTech Inc.
Vietnamese deputy health minister Truong Quoc Cuong, Christopher Klein, Chargé d'Affaires, of the US Embassy in Hanoi, and John Paul Pullicino, Country Manager and Chief Representative at Pfizer Vietnam, were at the airport for the reception ceremony for the first vaccine batch, VNS reported.
In total, 31 million doses will be supplied to Vietnam in 2021.
More shipments of Pfizer vaccines to Vietnam in subsequent weeks to ensure that Vietnam will receive three million doses in the third quarter, while the delivery of the remaining 28 million doses will be fulfilled in the final quarter.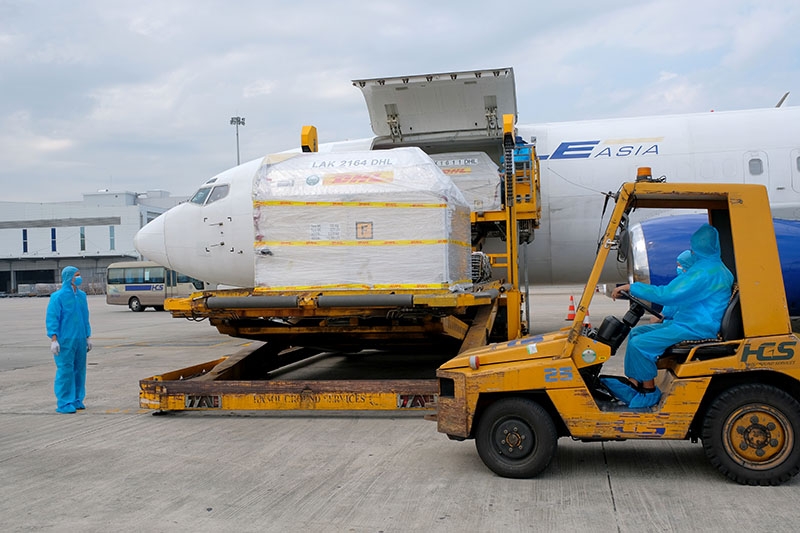 Photo: Suc Khoe va Doi Song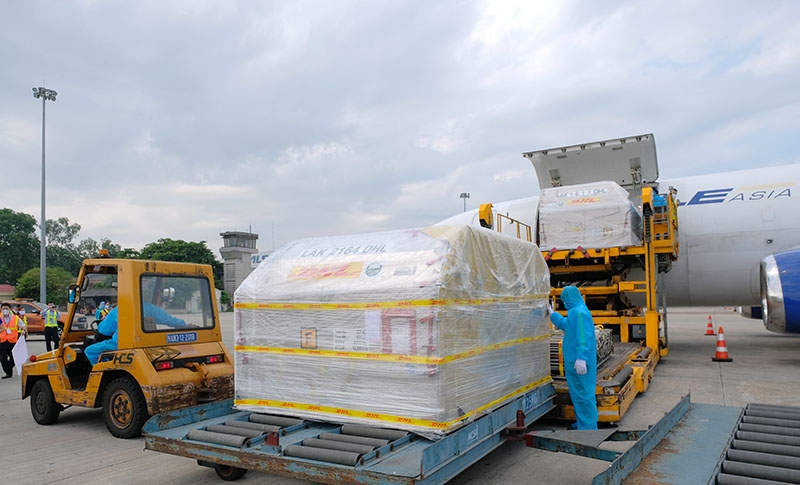 Photo: Suc Khoe va Doi Song
At the ceremony, Cuong said that from September last year, when Pfizer/BioNTech COVID-19 vaccine was in phase 3 of human trials, the Vietnamese health ministry and Pfizer had started talks to supply Vietnam.
The Vietnamese health ministry thanked Pfizer for providing training and guidance to readily receive and use its COVID-19 vaccine, Cuong said.
"One month after signing the deal, we are here today to gladly receive the first shipment of the vaccine, marking a significant milestone in the cooperation between two sides to bring Corminaty vaccines manufactured by Pfizer/BioNTech to the Vietnamese people, to aid the fight against the COVID-19 pandemic," the health official noted.
He urged Pfizer to ensure its delivery schedule of 31 million doses within this year, and consider supplying another 20 million doses as well as the possibility of vaccine production technology transfer in the future.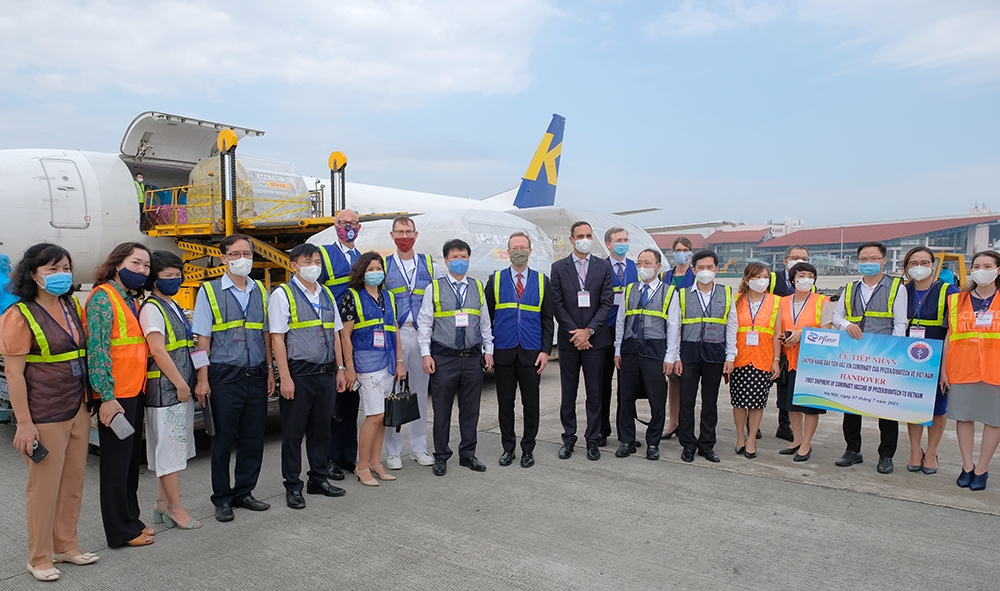 At the receiving ceremony. Photo: Suc Khoe va Doi Song
Cuong added: "The Ministry of Health is tasked by the Government to purchase, import, receive and use COVID-19 vaccines, we are committed to implementing the COVID-19 vaccination campaign for Vietnamese people in a safe manner, without wasting doses, in a bid to achieve herd immunity."
Christopher Klein, stressed that the delivery is a signal of hope, that working together can overcome the COVID-19 pandemic, protect the economy and bring people's lives back to normal.
Also according to the diplomat, the US' top priority at the moment is fighting the pandemic – having committed billions of US dollars to the COVAX Facility and donated millions of vaccine doses to many countries.
He also confirmed that two million doses of Moderna COVID-19 as donation from the US Government will arrive in Vietnam soon.
The Pfizer representative said the company has been "committed to working with central Governments and supra-national organisations towards the shared goal of equitable access to COVID-19 vaccines for everyone, no matter where they are in the world."
"The vaccine doses will advance our response against COVID-19 and help the people in Vietnam in the recovery from the pandemic," John Paul Pullicino said, adding that he applauds the Government of Vietnam and his colleagues "who have been working tirelessly to make this historic milestone happen."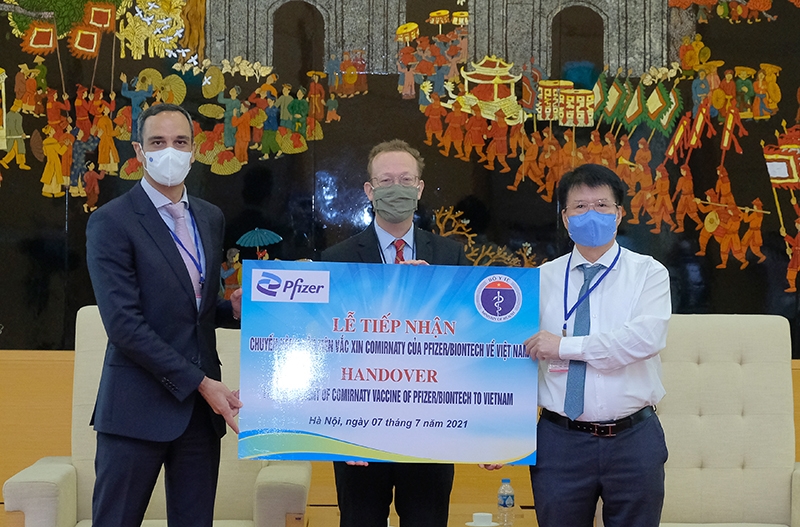 Deputy Minister Cuong and Christopher Klein, Chargé d'Affaires, of the US Embassy in Hanoi. Photo: Suc Khoe va Doi Song
The US pharmaceutical company said in a statement that it would continue to collaborate with the authorities and remain committed to ensuring smooth delivery and deployment of its vaccine in Vietnam's immunisation programme.
The vaccine batch has been transported by specialised cold chain equipments to be kept at the cold storages at the National Institute Of Hygiene And Epidemiology in Hà Nội.
The vaccines will likely be allocated to the localities with worst COVID-19 outbreaks in the ongoing severe fourth wave of infections that have seen national caseload topping 20,000 and daily case count jumping by four-digit figure in the past two days.
More about Pfizer-BioNTech Covid-19 vaccine
The vaccine called Comirnaty is developed from the messenger RNA or mRNA, which contains the instructions for human cells to construct a harmless piece of the coronavirus called the spike protein.
Based on evidence from clinical trials among people aged 16 years and older, the Pfizer-BioNTech vaccine was 95 percent effective and requires two doses given 21 days apart, according to the U.S. Center for Disease Control and Prevention (CDC).
Since Sept. 9 last year, as the vaccine entered its final phase of trials, Vietnam's Ministry of Health has sought to obtain a batch for domestic distribution, VNE reported.
After 20 meetings and discussions in over 10 months, the ministry had signed a contract with the developer on June 7 to buy 31 million doses, Deputy Minister Truong Quoc Cuong said.
The vaccine purchase is funded by the state at an undisclosed price.
The ministry said earlier it expects three million doses of Pfizer Covid-19 vaccines to be delivered in the third quarter, and 27-28 million doses in the fourth.
On June 12, Vietnam had approved the vaccine for emergency use.
Two million doses of Moderna to arrive in Vietnam this weekend
The Moderna vaccine shipment - part of a first 80 million doses that President Joe Biden has pledged to allocate worldwide - should arrive in Vietnam this weekend, a White House official, who spoke on condition of anonymity, told AFP.
"This is just the beginning of doses being shipped to Southeast Asia," the official said.
Many other Asian countries enjoy the same support. A million doses went to Malaysia on Monday and last week the White House announced delivery "soon" of four million doses to Indonesia. Other regional countries in line for a share of the 80 million doses are Cambodia, Laos, Papua New Guinea, the Philippines, and Thailand.
The Biden administration official said the delivery to Vietnam, made through the World Health Organization's Covax program, is part of a strategy aimed at "ending the pandemic everywhere."
"We are sharing these doses not to secure favors or extract concessions. Our vaccines do not come with strings attached," the official said, repeating the White House's established line.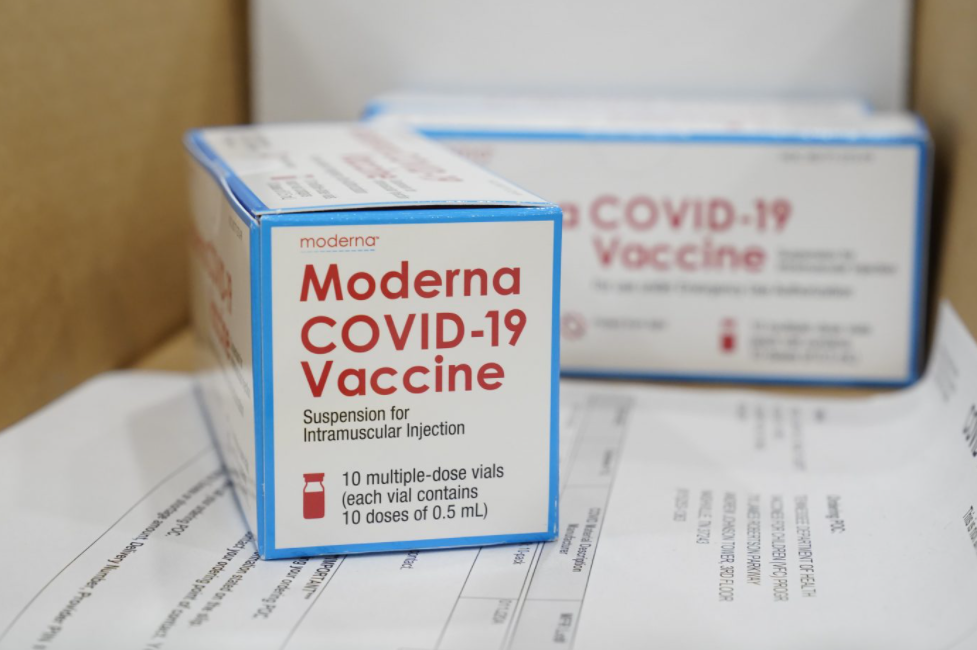 Photo: AFP
On June 20, a batch of 500,000 doses of Sinopharm coronavirus vaccine touched down at Noi Bai International Airport Sunday afternoon along with over 500,000 needles and syringes donated by the Chinese government.
The allocation is preserved in specialized cold storage and gets regular temperature checks.
The vaccine, with the product name Vero Cell, will be given to Chinese nationals living in Vietnam, Vietnamese people who intend to go to work or study in China and residents in localities bordering China deemed to need the vaccine, according to the health ministry.
The move tracks with China's vaccine passport policy which so far only accept Chinese-made COVID-19 vaccines.
Vietnam has garnered commitments for the supply of 105 million doses from different sources.
The country is negotiating for an additional 45 million doses, aiming to secure 150 million vaccine doses this year to cover 70 percent of the population.
It has been using the AstraZeneca vaccine for its inoculation program thus far. Over 3.92 million people have been vaccinated to date, and 235,570 or 0.2 percent of the population have received two shots.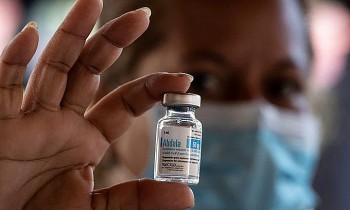 National
Vietnam News Today (September 19): Vietnam records 9,360 new local Covid cases; Vietnam approves emergency use of Cuba's Covid-19 vaccine; 4,000 foreigners vaccinated in Hanoi; Climate change adaptation featured in HCM City's master plan.
World
Somewhere in Portugal, there is a historical site named Quinta da Regaleira castle and its mysterious Initiation Wells that charms many tourists because of its unique architectural design.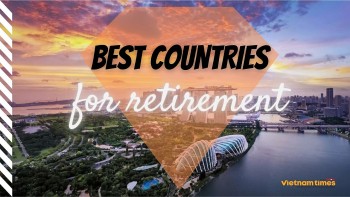 Handbook
If you are planning to relocate for your retirement, find out top 10 best countries that help you're no longer tied to a specific location.