Overseas Vietnamese, Ambassadors Introducing Vietnamese Brands to the World
In Hanoi, Vietnam Trade Promotion Agency, Ministry of Industry and Trade and the State Committee for Overseas Vietnamese Affairs, domestic and international partners on April 20 co-organized the Vietnam's National Brands Forum 2022 with the theme "Enhancing the position, Leveraging the future" .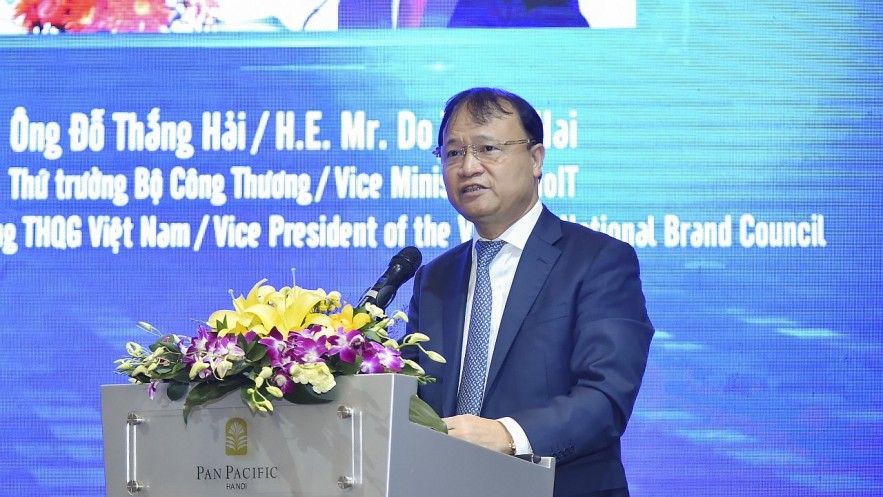 Deputy Minister of Industry and Trade Do Thang Hai spoke at the forum.
The forum is one of the important events within the framework of Vietnam National Brand Week 2022.
National Brand Ranking continuously improves
Speaking at the opening of National Brand Week 2022, Deputy Minister of Industry and Trade Do Thang Hai congratulated the Vietnamese business community for their efforts to achieve achievements in 2021. In 2021, total exports and imports reached a record of US$668.5 billion, up 22.6 % compared to 2020.
Deputy Minister Do Thang Hai said: After nearly 20 years of establishment and development, the Vietnam National Brand Program has achieved positive results. In the past 3 years, Vietnam's national brand value and ranking has continuously improved and is in the group of strong brands.
According to a report from Brance Finance, in 2021, Vietnam's national brand is valued at a 21.6% increase compared to 2020, reaching US$388 billion, maintaining the 33rd position in the world. This is a launching pad to increase the competition of Vietnamese enterprises in the world rankings.
Thanks to the remarkable increase in the ranking of the national brand value along with the achieved economic and social results, Vietnam affirms its prestige and increasing position in the international arena, demonstrating its initiative in international integration.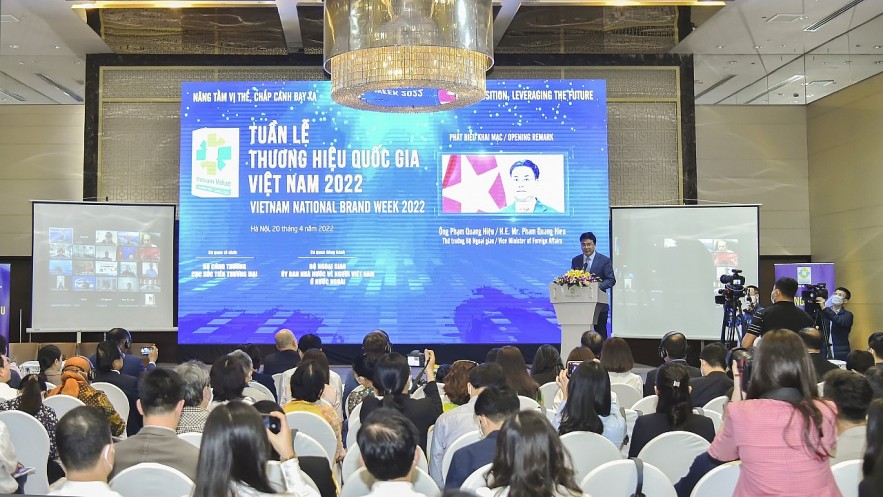 Deputy Minister of Foreign Affairs Pham Quang Hieu, head of the State Committee for Overseas Vietnamese Affairs spoke at the forum.
Overseas Vietnamese introduce Vietnamese products to international friends
Speaking at the forum, Deputy Minister of Foreign Affairs Pham Quang Hieu said that the role of overseas businessmen today is not limited to financial sources repatriated in the form of investments and annual remittances.
They also play a big role in strengthening international integration, especially in connection activities between domestic and foreign enterprises, between Vietnamese enterprises and enterprises of many countries in regions around the world.
Deputy Minister Pham Quang Hieu, the overseas Vietnamese business community with local knowledge, experience, and love for the homeland has overcome many challenges to bring goods from Vietnam to their host countries.
The distribution of Vietnamese goods of overseas Vietnamese are still limited in scale. However, it has covered many countries and territories, contributing to introducing Vietnamese products to international friends. Some commercial centers and Vietnamese markets there are large in scale and have plenty of room for cooperation.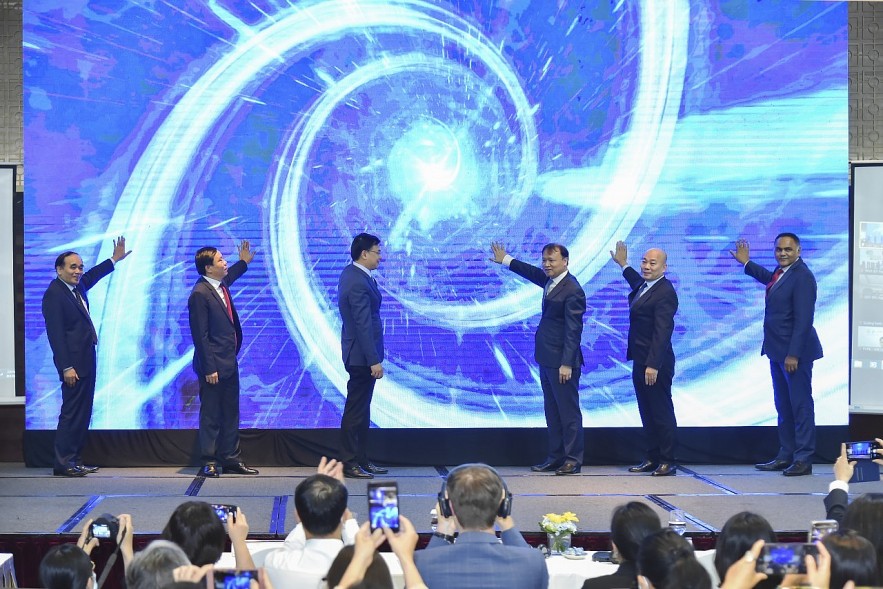 Delegates started the forum.
Overseas Vietnamese - Vietnamese brand ambassadors in other countries
After the opening ceremony is the program of Vietnam National Brand Forum 2022 with topics of interest to many businesses, such as, national brand in relation to product brand/corporate brand; international experience in building successful national brands; positioning and elevating Vietnamese brands in the integration trend.
Speaking at the forum, Hoang Manh Hue, president of the Union of Vietnamese Business Associations in Europe said that currently, 80% of Vietnamese people do business in Eastern Europe. Overseas businesses import goods from Vietnam, bring them directly to consumers and into the supply system of businesses in the host country.
Overseas Vietnamese are a valuable source of information for domestic businesses. These information are about markets, tastes, laws for the production of goods meeting the EU entry criteria.
According to Hoang Manh Hue, it is possible to introduce Vietnamese products and brands through a system of large-scale trade centers of Vietnamese people in European countries. Trade centers of Vietnamese people are ideal places for trade promotion.
Hoang Xuan Binh, head of the Vietnamese Business Association in Poland said when foreigners mention Vietnam, people remember pho and spring rolls. Over the years, the overseas Vietnamese community has worked hard to sell and introduce these food because of their low price and quality.
"There are currently 700 Vietnamese food stores and restaurants in Poland, each selling an average of 100 spring rolls and 20 bowls of pho every day. Therefore, there will be many foreigners enjoying Vietnamese food. It is necessary to build a Vietnamese restaurant brand. It is the strength of overseas Vietnamese that helps Vietnamese brands enter the hearts of people in the host country through daily activities," Binh said.
To introduce Vietnamese brands to the world, Binh said it is necessary to bring Vietnamese products abroad with the best quality and cheapest price.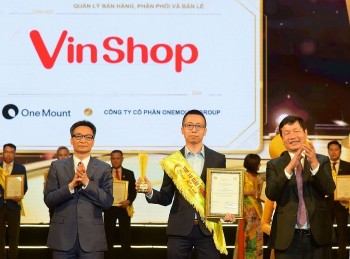 Viet's Home
The One Mount Group was recently been honored by Google as the industry's best practice in digitally transforming logistics and supply chains in 2021 at the Google Cloud Customer Award. This is also the only business in Southeast Asia to receive this award.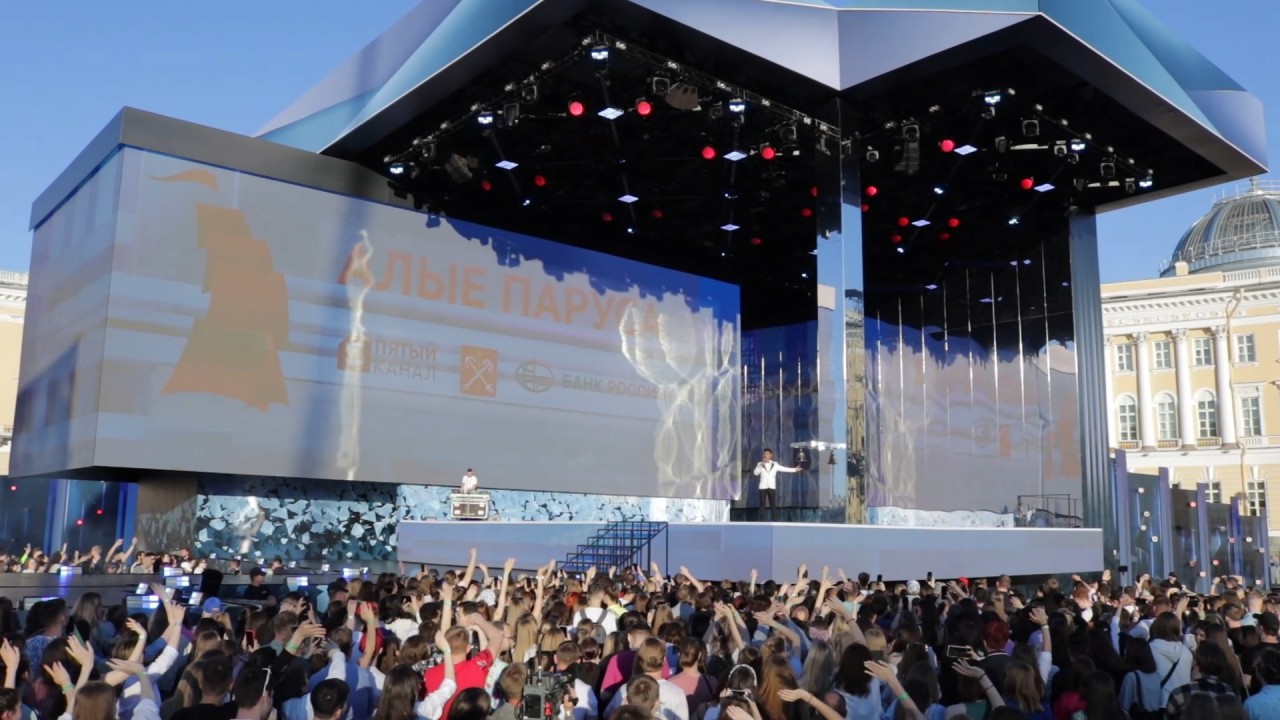 Overseas Vietnamese
The fact that Vietnamese singers can perform at the world-famous festival affirms the audience's friendship, admiration and respect for the young Vietnamese talent of the audience and artists in Russia.
July 02, 2022 | 07:28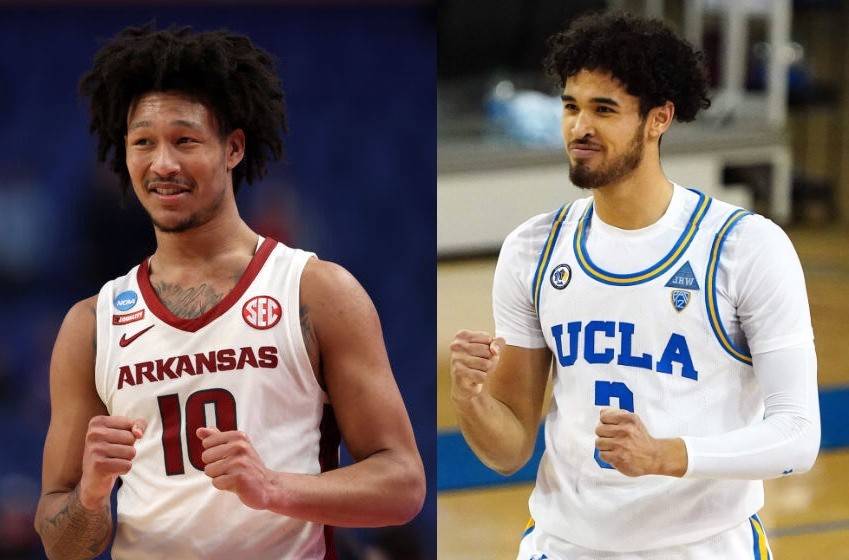 Overseas Vietnamese
Jaylin Williams became the first Vietnamese-born player in history to be picked and play for the Oklahoma City Thunder in the NBA playoffs. Furthermore, another Vietnamese-born basketball sensation, Johnny Juzang, is not among the 58 players chosen in the NBA Draft, but he still has a chance to play in the league.
June 29, 2022 | 08:40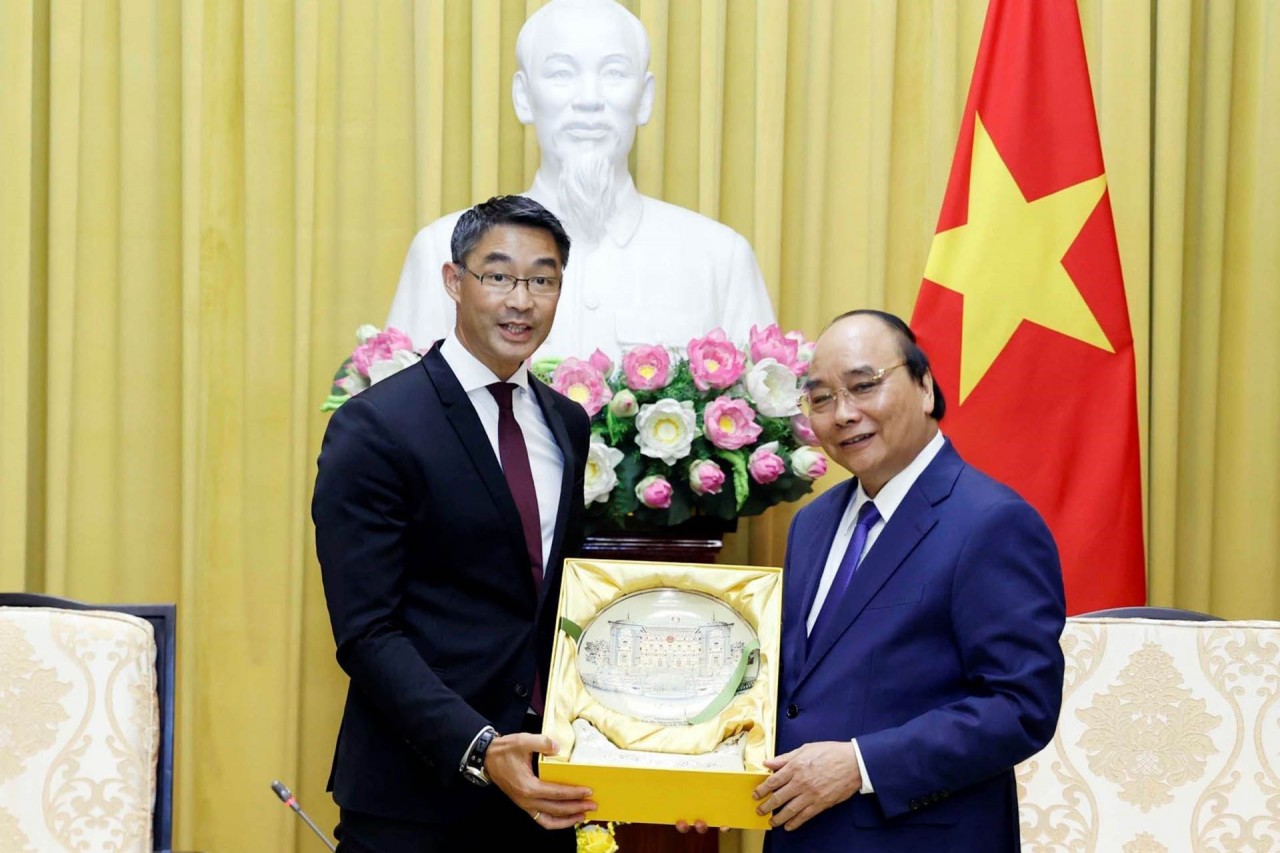 Overseas Vietnamese
The State leader appreciated enormous contributions to the Vietnam - Switzerland ties by Philipp Rosler.
June 29, 2022 | 07:40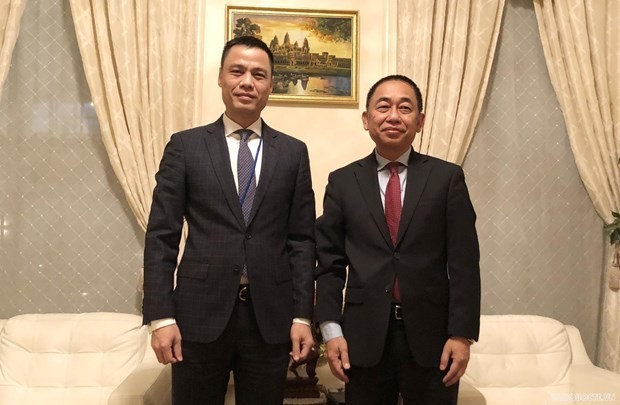 Overseas Vietnamese
The Permanent Delegations of Vietnam and Cambodia to the United Nations (UN) co-organised a ceremony to mark the 55 years of the two countries' diplomatic relations.
June 27, 2022 | 06:28