Overseas Vietnamese in Australia Favor Government's Deportation of Novak Djokovic
Many Vietnamese in Australia agree with their host government's decision to deport Djokovic in order to "defend the fairness of the law."
"The Australian Immigration Minister's decision to cancel Novak Djokovic's visa is absolutely right. It protects the fairness of the application of immigration laws to people who have not been vaccinated," said Hayden Ha, a Vietnamese in Melbourne.
World-class tennis player Novak Djokovic boarded a plane to leave Australia on the evening of Jan. 16, closing the "visa war" between the Serbian tennis player and the Australian government that lasted for 10 days.
The legal battle began when Djokovic had his visa canceled at Melbourne Tullamarine Airport on Jan. 5 due to disputes over evidence that he was exempt from the Covid-19 vaccine. During a hearing on Jan. 10, the judge asked the Australian government to reinstate Djokovic's visa. It was stated that the border force did not comply with the right procedure.
Djokovic was later freed, spent three days training at the Rod Laver Arena. He then had his visa canceled a second time by Immigration Minister Alex Hawke, and was deported after a failed appeal.
Besides Hayden Ha, many people in Australia think the government handled the case wisely, though being criticized by Serbian officials and Djokovic's supporters.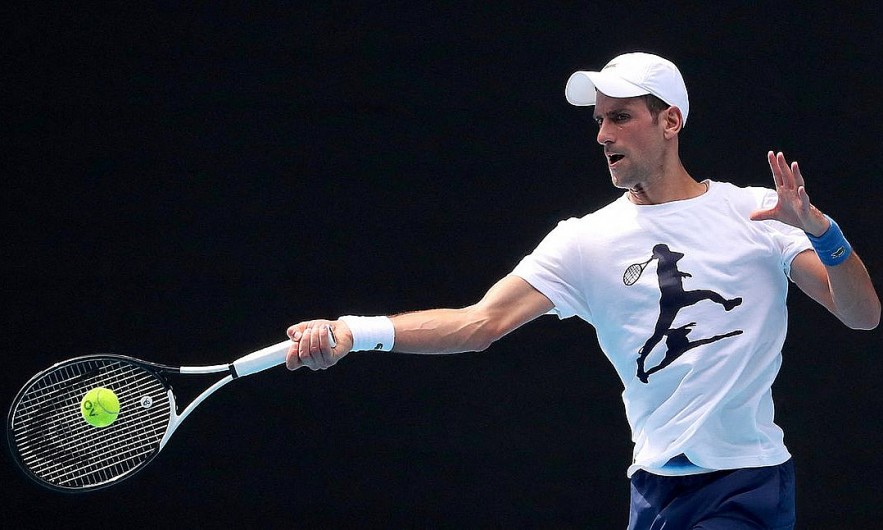 Novak Djokovic practices at Rod Laver Arena in Melbourne, Australia on January 11. Photo: Reuters.
Hayden said that the court's decision on Jan. 10, which reversed the decision to cancel Djokovic's visa, revealed that the Australian Immigration Department did make a mistake when not giving Novak Djokovic enough time to prove his immunity. However, when he failed to prove valid evidence, Minister Hawke could use his power to cancel the tennis player's visa.
"Over the past two years, people in Victoria, particularly Melbourne had to live in lockdown longer than anywhere else in the world. Many families have not been able to reunite for important holidays. Many people cannot meet their loved ones in their last days. To lead a near-normal life, most people have been vaccinated. Non-vaccinated ones have been fired from their jobs, cannot go to restaurants, cinemas, or shopping malls," he said.
Therefore, Djokovic's entry with an illegal medical exemption would be "unacceptable" for Australian citizens, according to Hayden. "For a country that values ​​justice and equality, it's insulting," he said.
Thanh Thu, a Vietnamese living in Adelaide, South Australia, agrees with Hayden's view.
"In Australia, those entering a store without scanning the QR code can be fined up to $1,000. So there cannot be an exception just because he a famous tennis player. I agree with the government's decision to cancel Djokovic's visa," Thu said.
During litigation with the Australian government, Djokovic provided a certificate of testing positive for nCoV in December 2021, which has never been mentioned before. However, the public quickly found out Djokovic had attended a crowded event, contacting reporters and children without wearing a mask while having positive results with coronavirus.
Thu said that the Australian government's canceling the visa was still a "gentle" decision because insincere claims can cause a pandemic outbreak amid complicated developments.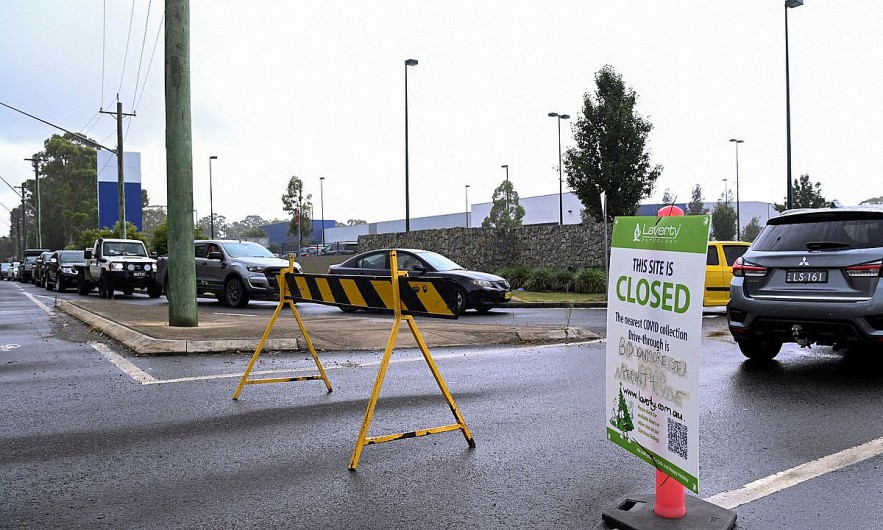 The line of cars waits to enter a Covid-19 test site in Sydney, Australia, on January 5. Photo: Reuters.
"The decision was reasonable because Australia's entry laws cannot be easily changed because of a famous tennis player, especially in the complicated pandemic," said Veena Wijiwardene, whose mother is from Vietnam and father is Sri Lankan.
She said, "If Djokovic was not an anti-vaccine, things could have been simpler and much better for the community."
Wijiwardene said Covid-19 left severe affection on her family and acquaintances.
"Except for my father, everyone else in the family was infected, although we are very careful when going out," she said. "The virus is extremely contagious. Almost all of my friends are contaminated or have been in close contact with infected people."
Many Australians have expressed their anger at the decision to exempt Djokovic from vaccination, claiming that even spectators have to be vaccinated. Djokovic's visa cancellation seems to calm this anger.
"People around me seem to agree with the decision, as most understand the importance of vaccines," Wijiwardene said.
Australian Prime Minister Scott Morrison said the country's citizens made a lot of sacrifices during the pandemic, and they expect those sacrifices to be paid off.
"Strong borders are fundamental to the Australian way of life as is the rule of law," Morrison said.
Hayden Ha highly appreciated the current pandemic control regulations of Australia and Victoria for immigrants. Ha said although life was a bit inconvenient, he agreed to comply for the safety of himself and the community.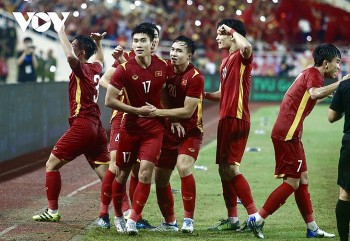 Viet's Home
The Vietnamese football team, both male and female, played their best, devoted themselves, united, and promoted the collective spirit, successfully defending their SEA Games champion title.