Vietnamese Shutterbug Turns Hokkaido Snowstorm into Wintry Photo Op
A Tokyo-based Vietnamese national spent the first days of 2022 with a film camera among piles of mounting snow.
As an IT specialist working in Tokyo, Japan, Nguyen Duc Dat (30 years old) feels likes the digital world he lives in can be too overwhelming sometimes. That is why this young man likes to unwind with film photography.
"I lived in Tokyo for about 6 years and has been working in the IT industry for about 5 years. In 2016, I received a scholarship to study abroad, so I took the opportunity. I choose Japan because I am fascinated by the music and the culture. Japanese culture is somewhat similar to Vietnamese culture so I do not often feel homesick.", said Dat.
In his latest trip to Hokkaido from 29 December 2021 to 3 January, Dat and his housemate had a fantastic time visiting many famous tourist attractions. While an unusual experience, the two friends left their comfort zones to capture the icy charms of Hokkaido, Japan.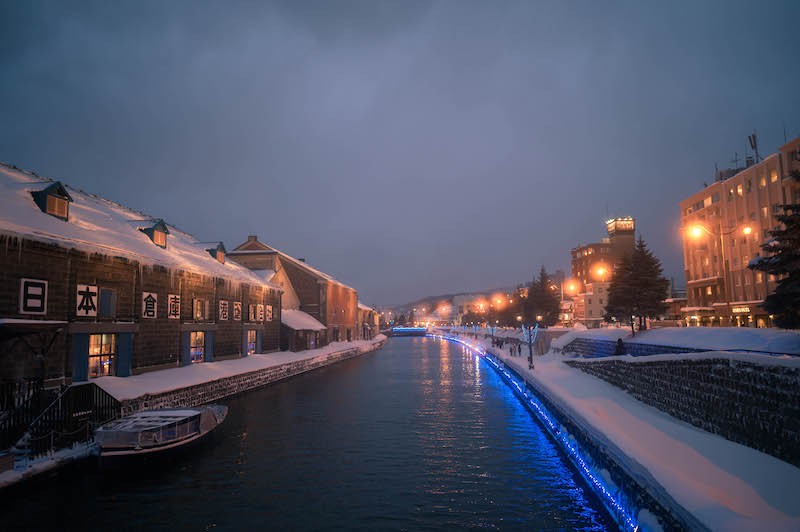 Vietnamese photographer Dat went to many attractions on his trip to Hokkaido (Japan) in the first days of the year 2022. Photo: Nguyen Duc Dat
Into the white world
Dat has mixed feelings when it comes to snow. Hokkaido is gorgeously covered in the color white but since there was so much snow it was difficult for him to reach all the destinations like planned.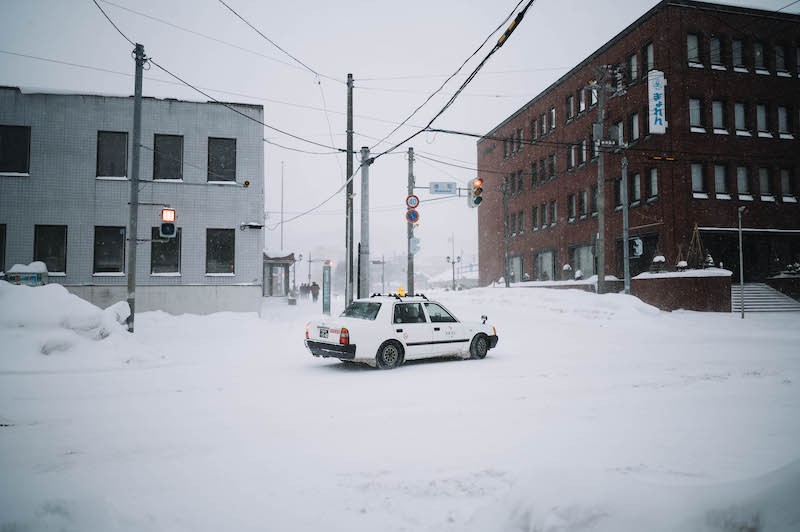 Photo: Nguyen Duc Dat
"There were not many buses or public transportation to reach some destinations. Sometimes I had to walk in the snow or wait for about an hour for the bus. When I was there, there was a snowstorm. I even fell a few times. And it snows even more at night, we did not go out much but stay in the hotel instead."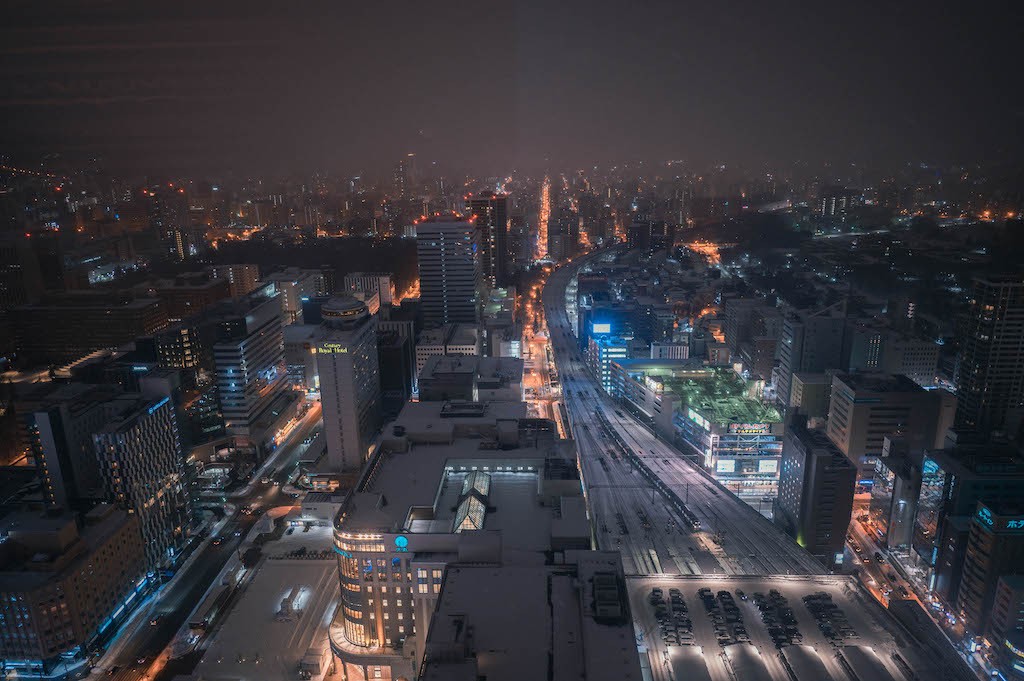 Photo: Nguyen Duc Dat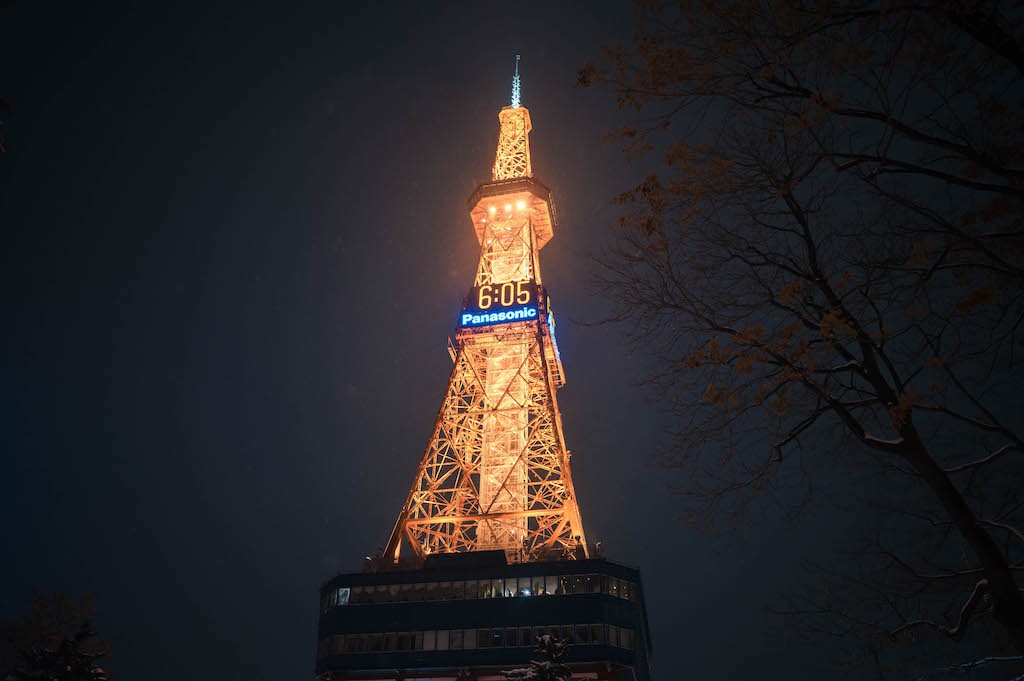 Photo: Nguyen Duc Dat
Still, this was Dat's first time in Hokkaido, so he was very excited to spend the holiday at this beautiful destination. He also created a travel video to share the sights and sounds he experience during the 5-day trip.
"It was Japanese national holiday so I enjoyed the city in the snow, there was not a lot of locals or tourists. Many people recommend coming [to Hokkaido] in early December but I think Hokkaido is still really stunning in the wintertime."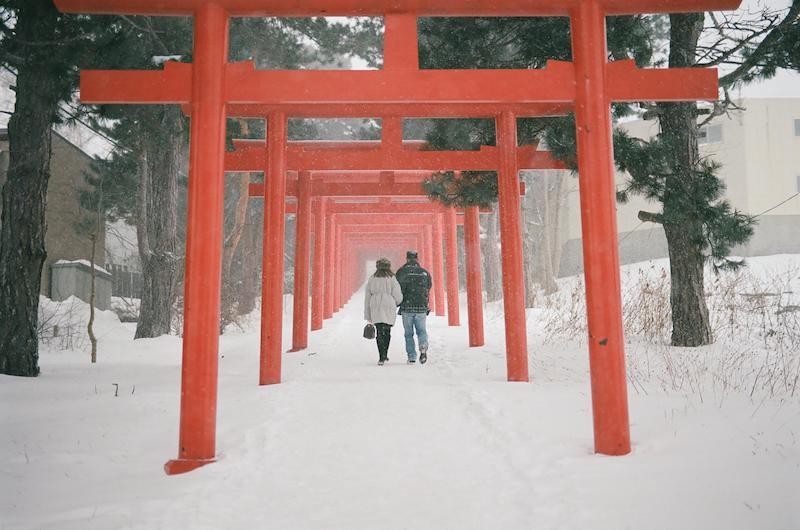 Photo: Nguyen Duc Dat
In this photo collection, the color white plays the main role. The city of Hokkaido looks like it has gone into a winter hiatus with everything remaining still and covered by snow.
No crowd of shoppers hovering in department stores, no street performance or events. Just a few people on their walk back home, light traffic almost disappeared in the thick fog.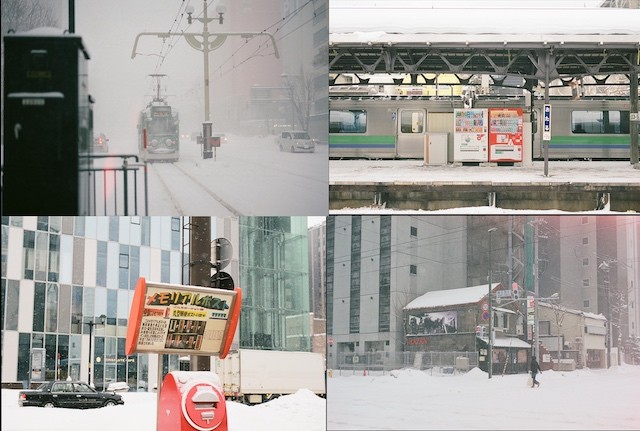 Photo: Nguyen Duc Dat
The lonesome pine tree in the middle of the hill said it all. This spot in Biei (Hokkaido) recently attracts a lot of tourists to come and take photos because everything is covered with several meters of snow. It is truly a magnificent scene that is worth a snap.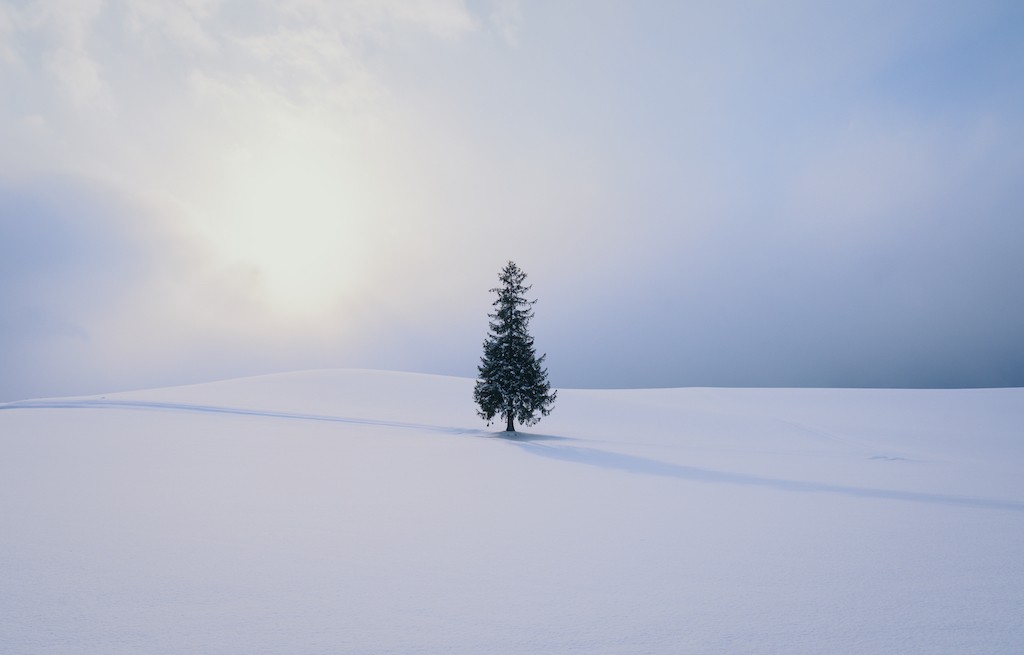 Photo: Nguyen Duc Dat
The young photographer was most impressed by Atama Daibutsu - the 13.5 meters tall Buddha Statue in a middle of a giant well. The statue is located on the Hill of the Buddha, along with Mokomanai Takino Cemetery.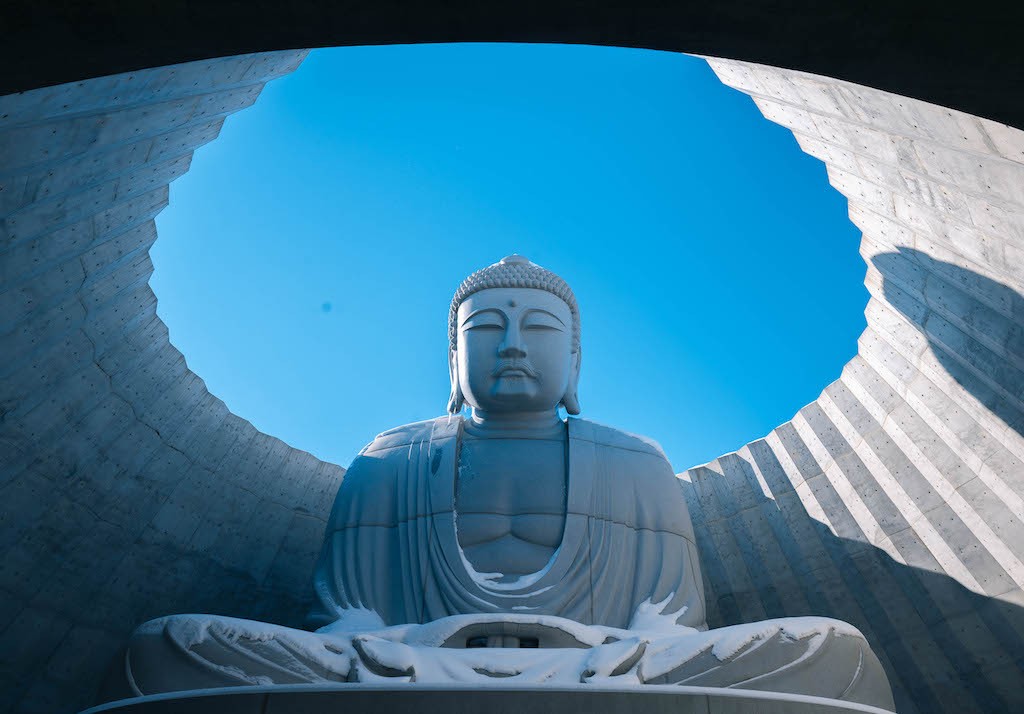 Photo: Nguyen Duc Dat
The extreme size of the statue seems surreal, making you feel the aura of the higher power closer than ever. The large space offers an overall soothing and peaceful atmosphere.
Once arriving at Makomanai Takino Cemetery, you will be greeted by rows of Moai statues. This surprising sight initially has many of its visitors questioning whether they are really in a cemetery.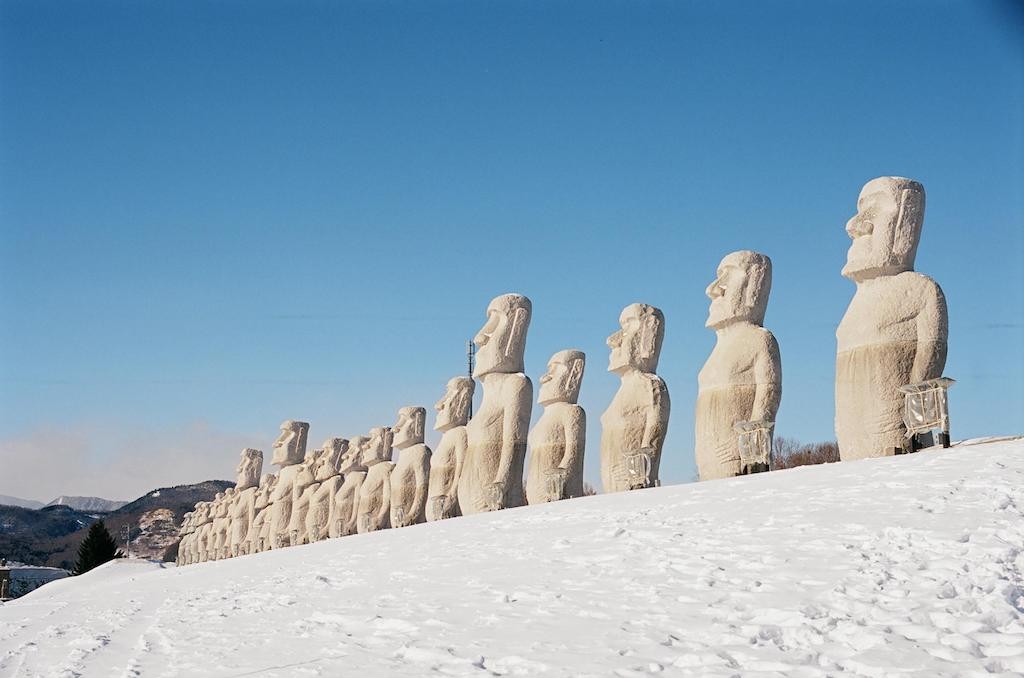 Photo: Nguyen Duc Dat
Another attraction Dat visited is Aoiike (Blue Pond), which was also covered in snow and ice. Famous for its seasonal vistas, Aoiike displays various hues of blue depending on the season and the weather.
Aoiike (Blue Pond) in autumn. Photo: Japan Reference
This time of the year, as the temperature drops lower than zero, tourists will find a ring of ice with skinny tree branches sticking out instead of an enigmatic blue mirror.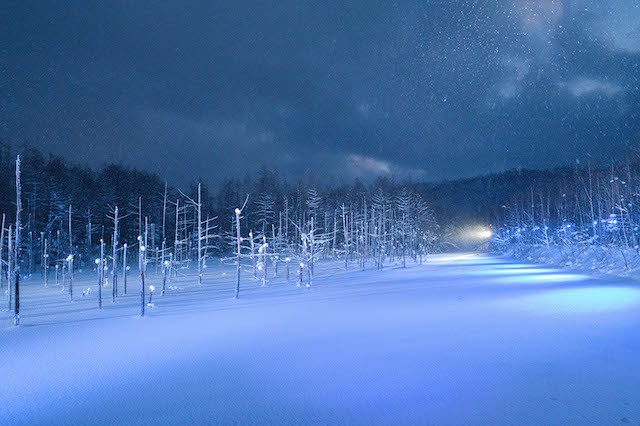 Still it attracted many tourists as the pond is also a popular spiritual place. Photo: Nguyen Duc Dat
"The trip was not perfect. According to Japanese tradition, you should eat soba on the first day of the New year, but this year I forgot. Also, the weather is so cold. I was freezing and so was my film camera. The battery ran out so I had to switch to digital camera in the middle of shooting."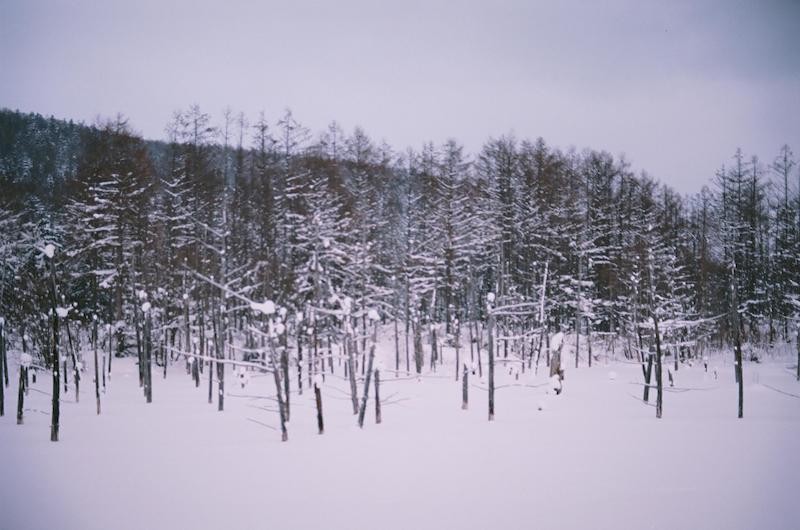 Dat sometimes cannot hold the camera still since his hands were shaky in the cold. Photo: Nguyen Duc Dat
Going analog in a digital world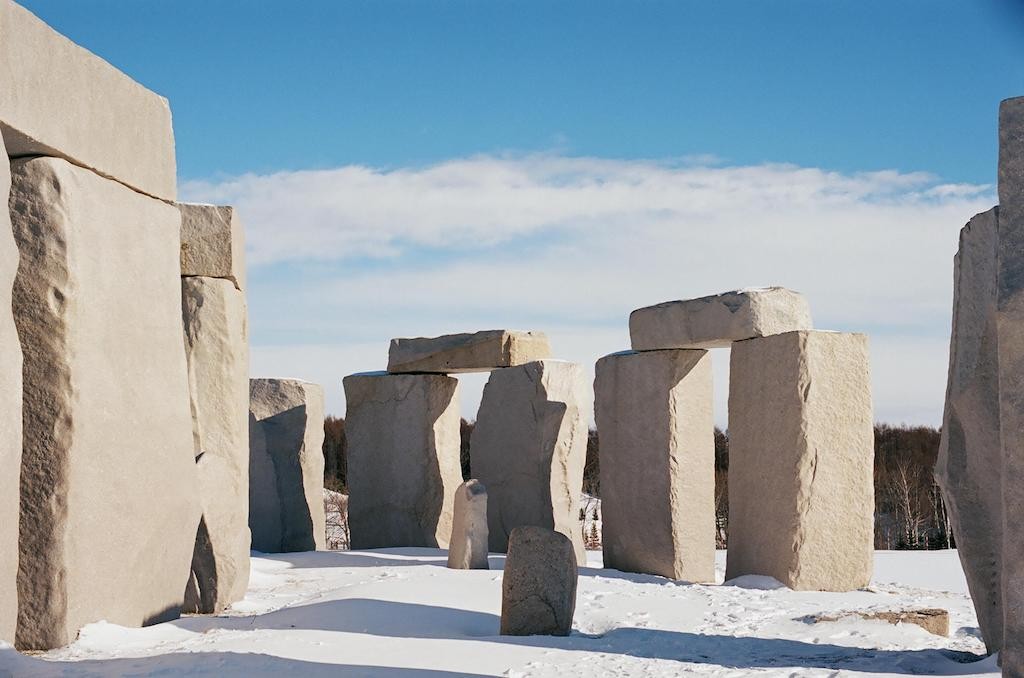 For Dat, playing with film cameras is also like owning a little piece of history. Photo: Nguyen Duc Dat
Dat likes to connect with the past by learning about Vietnamese history on the Internet. When he found the joy of going analog with film photography six months ago, it opened a new world for him. He began sharing his photos online and found a community of film photography lovers called "Human of Film".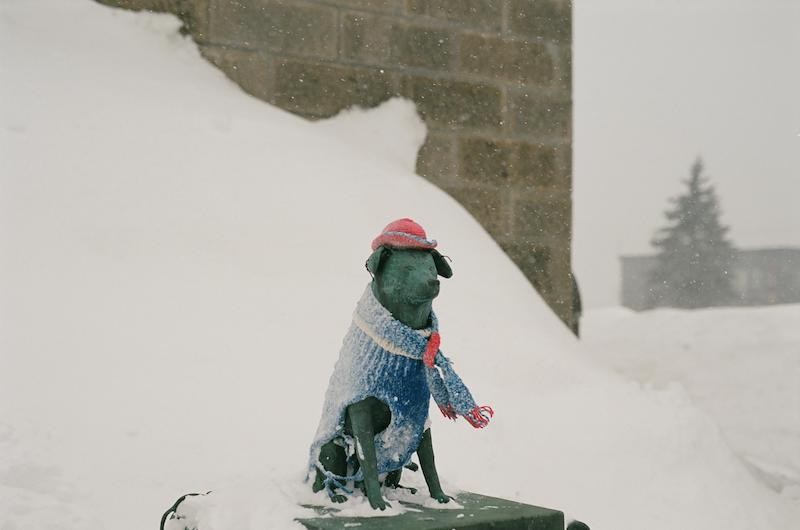 Snow blew down the streets in a horizontal blur while Dat took a walk with his friend. Photo: Nguyen Duc Dat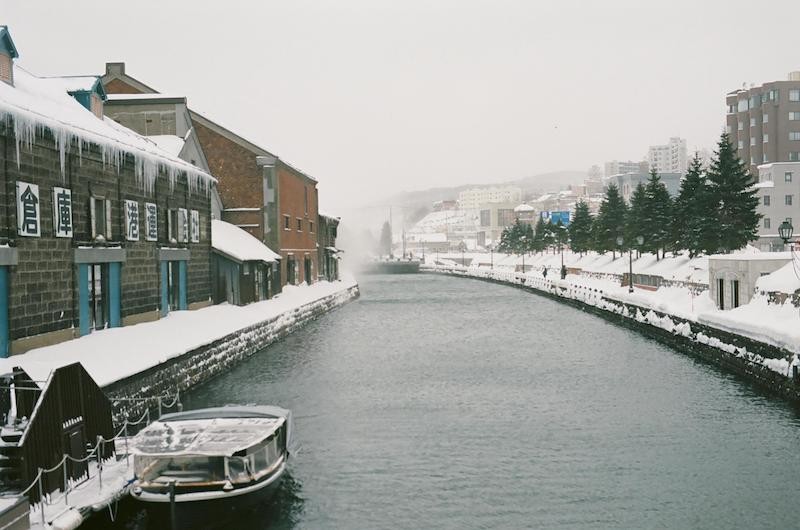 Photo: Nguyen Duc Dat
"Photos taken by digital cameras are definitely more vibrant, but I like the look of film. It's vintage! I plan to travel in my day off, taking photos and videos so I can share the aesthetics of film photography with everyone."
Photo: Nguyen Duc Dat
Video by Nguyen Duc Dat.
Making travel videos is also a hobby Dat recently took up, along with film photography.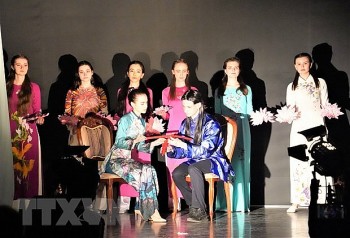 Overseas Vietnamese
Two exchange programmes were held in Russia, attracting manyemany and students of Vietnamese studies from leading universities in Russia.