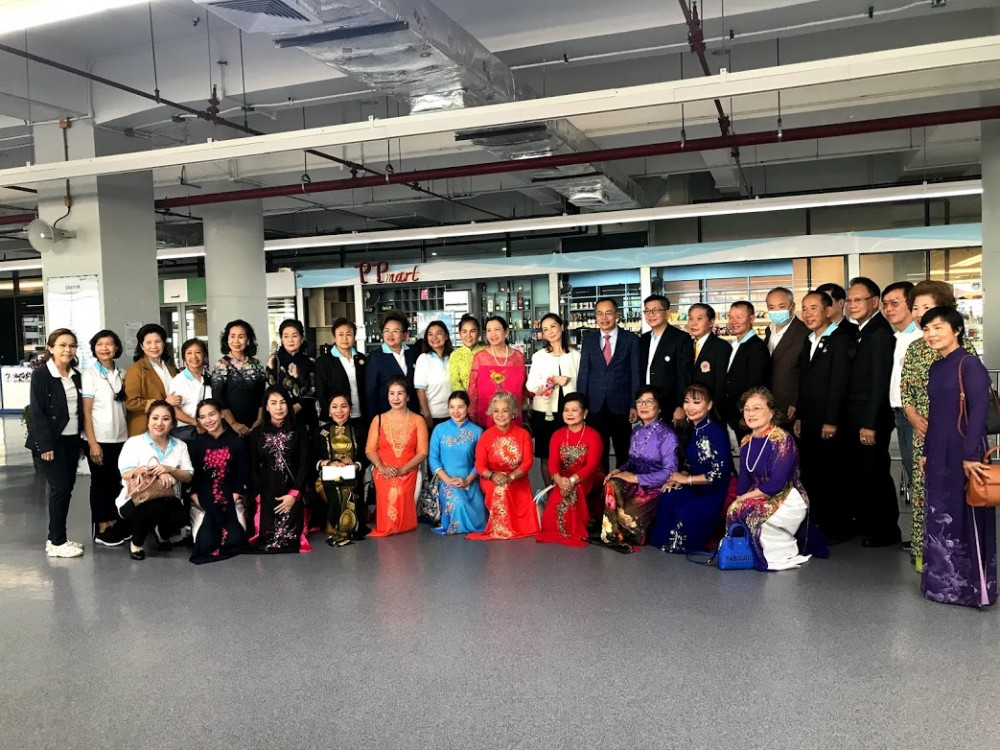 Vietnamese Ambassador to Thailand Phan Chi Thanh had a meeting with Vietnamese ex-pats in the Phuket province. Photo: The World & Vietnam Report.
Ambassador Phan Chi Thanh visited and encouraged overseas Vietnamese in the Phuket province to surmount difficulties caused by the Covid-19 epidemic, according to the World & Vietnam Report.
The Ambassador appreciated the attention and support of the Phuket government for the Vietnamese community in the province while hoping people to continue promoting solidarity, complying with the laws, and contributing to the local development.
Thanh also briefed Vietnam's economic achievements as well as the country's developmental goals in the next 5-10 years as approved at the 13th National Party Congress.
On this occasion, Thanh also worked with the Thailand-Vietnam Business Association.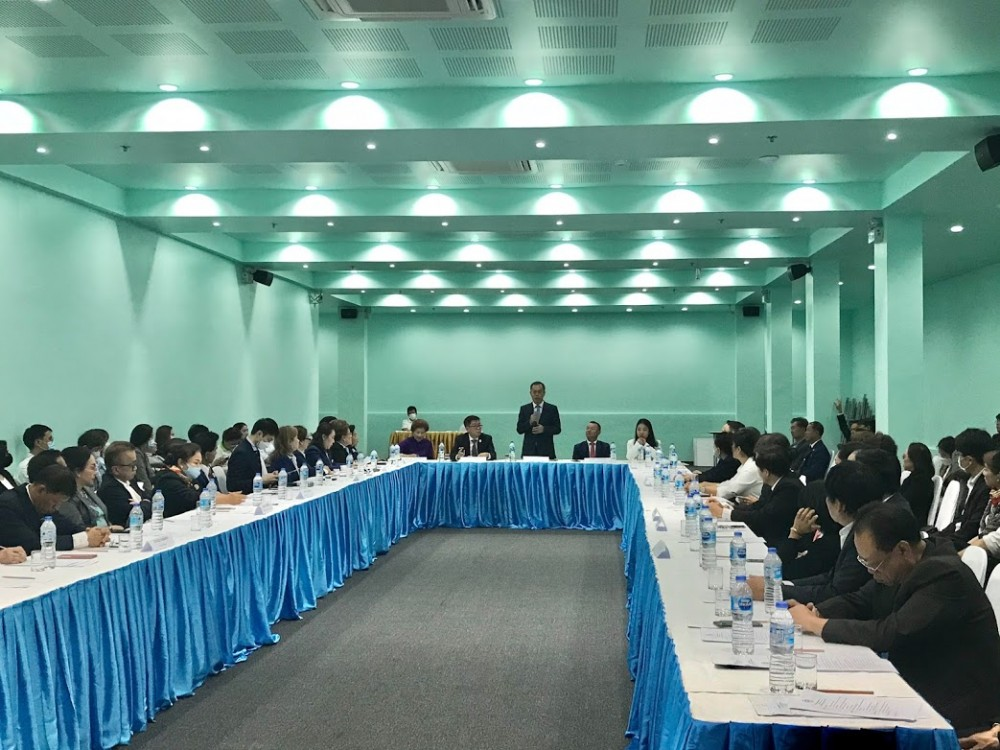 Vietnamese Ambassador to Thailand Phan Chi Thanh worked with the Thailand-Vietnam Business Association. Photo: The World & Vietnam Report.
Thailand-Vietnam Business Association includes enterprises owned by Vietnamese Thai people. Most of them are small and medium-sized enterprises, operating in many fields such as agriculture, furniture, hotels, restaurants, manufacturing, and distribution of consumer products, fast food, etc.
Many enterprises have achieved considerable successes, had a fairly solid position in the Thailand market, and proceeded to export goods to other countries in the region, including Vietnam.
Notably, young Vietnamese Thai people are dynamic and put forth many business initiatives. Besides, they are actively seeking opportunities to expand cooperation with Vietnamese partners.
Ambassador Thanh also answered the inquiries regarding the investment and business environment in Vietnam.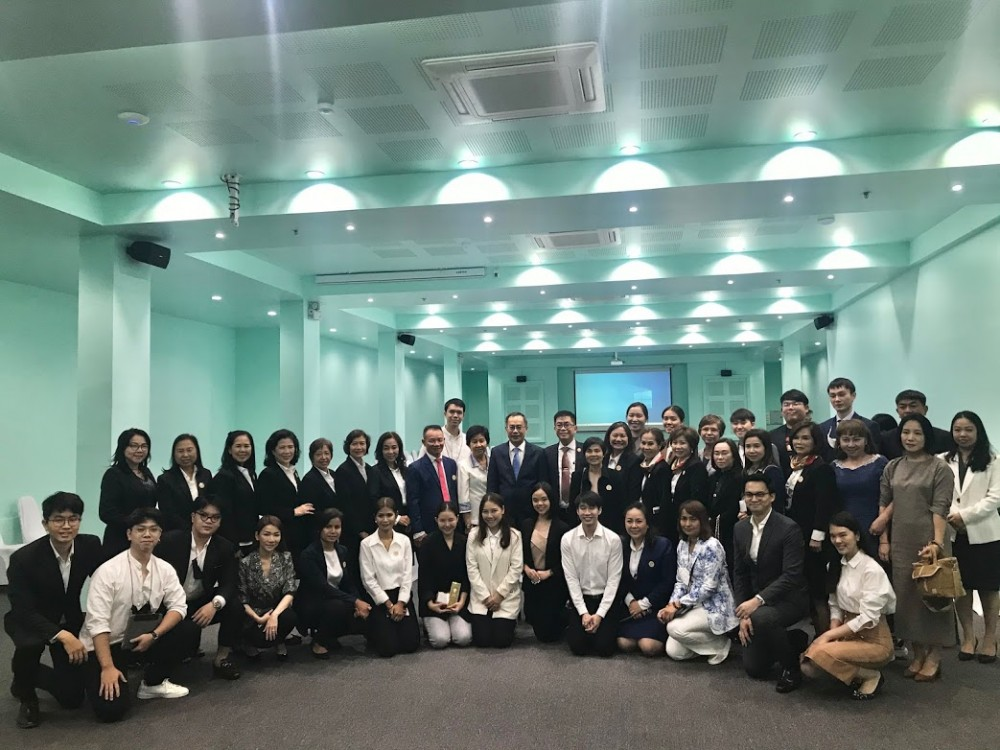 Photo: The World & Vietnam Report.
According to the diplomat, the investment and import-export between the two countries have ample room, thus, enterprises need to seek and seize opportunities.
He asked enterprises to strengthen solidarity and mutual support, contributing to Thailand's economic development as well as serving as an effective bridge for Vietnam and Thailand friendship.
This year will mark the 45th anniversary of establishing Vietnam-Thailand diplomatic ties with numerous commemorative activities.
Thanh also shared the plan of organizing a number of forums, conferences, seminars, and exhibitions on economic cooperation to promote investment and business opportunities in Vietnam and Thailand.
He required members of the Thailand-Vietnam Business Association to actively participate in the abovementioned activities to further enhance the role of overseas businesses in fostering economic cooperation between the two nations.
Malie Nguyen