Overseas Vietnamese's music class – where the love for Vietnamese language begins
With the inborn talent and passion for music, Pham Ha My holds an online musical class, hoping to spread the love for the 7 music notes and the Vietnamese language to other overseas Vietnamese.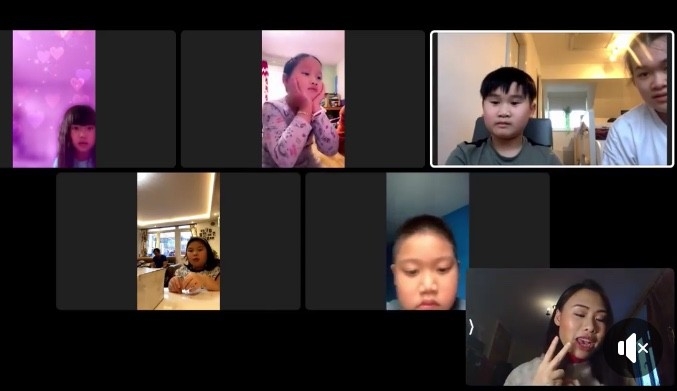 My's online little students (Photo: Bao Quoc Te)
The founder of "Stellarts"
With an innate talent for music and language, Ha My was widely known for her beautiful voice and excellent academic performance as a small kid. At the age of 14, My moved to the Czech Republic with her family. Overcoming all the difficulties brought by culture gaps and language barrier, My applied herself and passed the entrance exam to the Gymnasium Karlovy Vary school, US Antonina Dvoraka Art School and Prague International Conservatory.
She further pursued higher education at the prestigious London College of Music, majoring in Opera. There, she actively took part in community activities and learns different types of arts. Along with being an opera artist, My is also known in other positions such as amateur pianist, actor, model, teacher of Vietnamese, English, piano, vocal.
The one who bridges the overseas Vietnamese community
"I was passionate about music since primary school. My parents, however, like many other Vietnamese parents, didn't want their kids to choose music for future career path", My told Bao Quoc te. "This is one big reason why I really want to open my special music class for Vietnamese British students".
My said she wanted to change the traditional ideology in the education of Vietnamese people while bringing Vietnamese nationals in the UK closer by joining her class.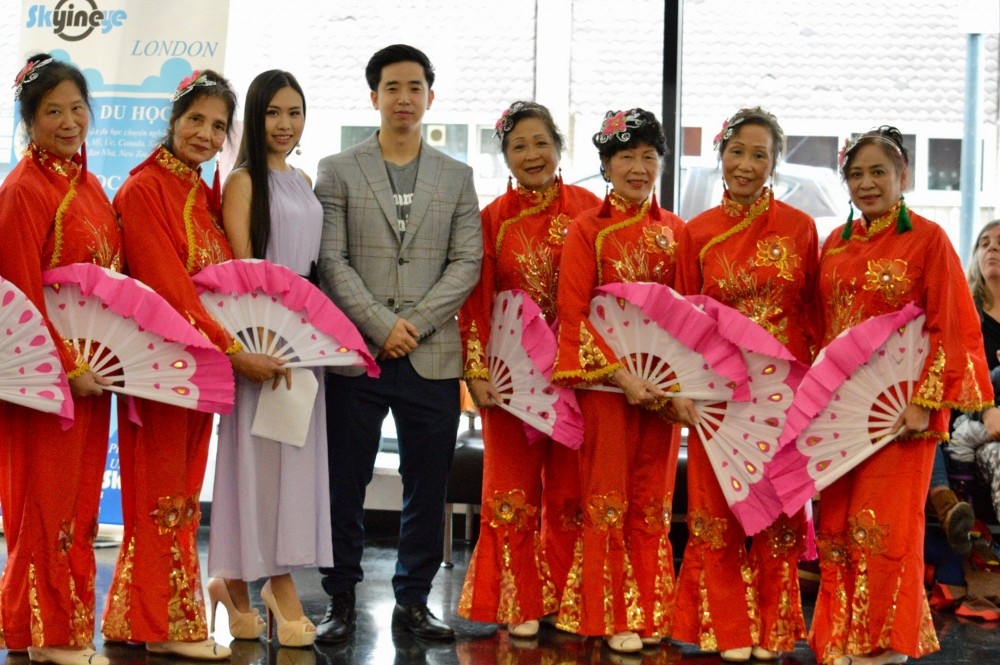 Pham Ha My (third, left) at a community musical event (Photo: Bao Quoc Te)
"There were tons of difficulties when I first opened the class", My was quoted as saying. The most challenging part was to find the right location that was easily accessible for all students. Introducing her class to Vietnamese parents and telling them the many benefits of early musical education was another tough step. She also had to put off her class which was supposed to go off-line for months because of the sudden COVID-19 outbreak.
My thereby decided to lecture online, "which has temporarily helped me overcome initial difficulties. However, there should be some changes, in the long run, to bring the best lessons to my students", she said.
"Seeing the kids falling in love with the piano, I'm super happy and surprised at the students' efforts. Even though they were born in England, they could sing in Vietnamese quite well", My said. "I hope I could somehow instill the love for not only music but also for the language of their homeland".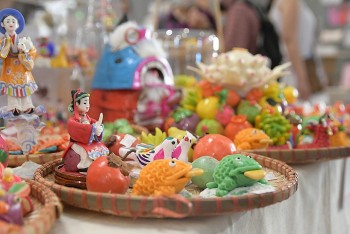 Handbook
This event will be an opportunity for cultural exchange between Hanoi locals and expats, and it will also be a real family event.