Vietnam Is Resuming International Air Routes in Q4
The Civil Aviation Authority of Vietnam (CAAV) has proposed that the Ministry of Transport consider the gradual reopening of regular international commercial flights in four stages starting in the fourth quarter of this year.
Vietnam is expected to resume international commercial flights in Q4 2021. Photo: VOV
The successful trial of reopening domestic flights has initially shown that reopening the skies both domestically and internationally is completely feasible.
Vietnam has determined that there was no "zero Covid", but in order to live safely with the pandemic, the problem is which market should be opened first and what are the entry conditions for passengers.
Many countries want to resume flights
At a meeting with Minister of Transport Nguyen Van The on the afternoon of October 19, Ambassador Extraordinary and Plenipotentiary and Plenipotentiary of the Russian Federation in Vietnam Gennady Bezdetko suggested that regular commercial flights between the two countries should be restarted to serve the people, tourists, investors, international students...
Minister Nguyen Van The wished the two sides to discuss opening regular flights from major cities of Russia to economic and tourist centers of Vietnam such as Hanoi, Ho Chi Minh City, Da Nang to facilitate people of the two countries to travel, visit relatives, invest....
Ambassador Extraordinary and Plenipotentiary of the Republic of Singapore to Vietnam Jaya Ratnam also suggested reopening commercial flights between the two countries. He said that many Singaporean businesses planned to cooperate with Vietnamese partners for a long time, showing their confidence in investing in Vietnam.
Previously, on the morning of October 19, Eurocham's representative also expressed his expectation that the flight route from Hanoi to other localities and international ones would be opened, and at the same time, schools would be opened so that workers could feel secure to return to work normally.
One of the problems posed when reopening international flights is that between the departure and arrival countries, there must be a consensus on the recognition of "vaccine passports", the conditions of passengers... However, the problem has been removed because the coverage of Covid-19 vaccine in many countries and even Vietnam is now high.
Passengers on a pilot flight with vaccine passports from France to Vietnam at the end of September 2021. Photo: Thanhnien
It's time to open international flights?
On October 21, the Civil Aviation Administration of Vietnam proposed to the Ministry of Transport a plan of preparation to reopen international flights entering Vietnam in four phases.
Phase 1, implemented in the Q4 of 2021, would see international commercial flights open to Vietnamese citizens with the approval of competent agencies. Simultaneously, the CAAV also proposed the reopening of pilot international flights for foreign tourists who can travel to some major tourist destinations such as Phu Quoc in southern Kien Giang province, Nha Trang and Cam Ranh in south-central Khanh Hoa province, and Ha Long Bay in northern Quang Ninh province.
Local airports are expected to receive flights from Japan, the Republic of Korea, Taiwan (China), Singapore, Thailand, Malaysia, France, Germany, Russia, Australia, and others that are in need of labour transport.
For passengers, they must have received full doses of a COVID-19 vaccine and undergone a negative RT-PCR or rapid antigen test within 72 hours before their departure. Notably, they must have received their last vaccine dose at least 14 days, and no more than 12 months, prior to their departure, or have certificates of recovery from COVID-19 no more than six months prior to their departure, according to the VOV.
Each airline will be allowed to operate one flight per day throughout the one month pilot scheme, and increase the flight frequency to two in the following month.
Phase 2, starting in January 2022: the CAAV has proposed that regular international flights can only carry passengers who have a certificate of full vaccination or recovery from COVID-19, without requiring written consent from the authorities to enter the country. This is except for immigration and medical control requirements.
Currently, Vietnam Airlines still operates irregular international flights according to the way of licensing each flight of the aviation authorities.
These flights will apply for air routes between Vietnam and China, Hong Kong (China), Japan, the Republic of Korea, Taiwan (China), Thailand, Singapore, Malaysia, France, Germany, Russia, Australia, and other safe markets not in the immigration restriction recommendations set out by the National Steering Committee for COVID-19 Prevention and Control.
Airlines of each side will operate these flights with a frequency of four flights each week per turn.
Phase 3, from April 2022, international commercial flights will resume regularly and passengers will no longer be subject to quarantine upon arrival, following the acceptance of vaccine passports in Vietnam.
These flights are anticipated to be operated in April 2022, depending on the progress of COVID-19 vaccination and the level of herd immunity locally.
Passengers will be both Vietnamese and foreign citizens who have been fully vaccinated or have certificates showing they have recovered from COVID-19.
As part of the last phase, airlines will be granted a permit to sell tickets on demand and confirmed slots.
Passengers will be accepted to check-in at departure destinations as they have full certificates in accordance with the requirements set out by the Vietnamese health authorities at the time of application.
Phase 4, from July 2022, in the fourth phase, these international commercial flights are expected to be fully operated in July 2022, depending on the level of herd immunity in the country.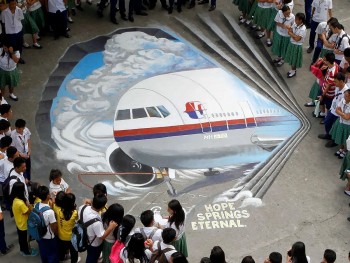 World
The world might never know what really happend when these planes went off the radar. Let's take a look at some of the unsolved mysteries of aircraft disappearances.