Party Chief Congratulates New RoK President, Party leader
Party General Secretary Nguyen Phu Trong on March 12 extended his congratulatory message to President-elect of the Republic of Korea (RoK) Yoon Suk-yeol and Lee Jun-seok, head of the country's People Power Party (PPP).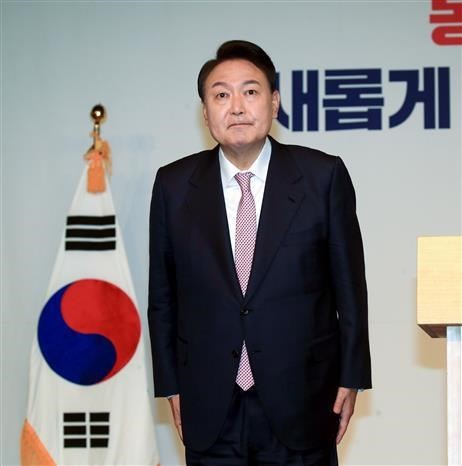 RoK President-elect Yoon Suk-yeol at a press conference at the National Assembly headquarters in Seoul on March 10, 2022. Photo: YONHAP/ VNA
In the message sent to Yoon Suk-yeol, who won the country's presidential election, Trong expressed his confidence in further development and prosperity for the country and its people under the pair's leadership, according to NDO.
The Vietnamese Party chìef said that the Vietnam - RoK strategic cooperative partnership had grown and flourished in a substantive and effective way across a variety of fields with the participation of political parties, governments, parliaments, businesses and people.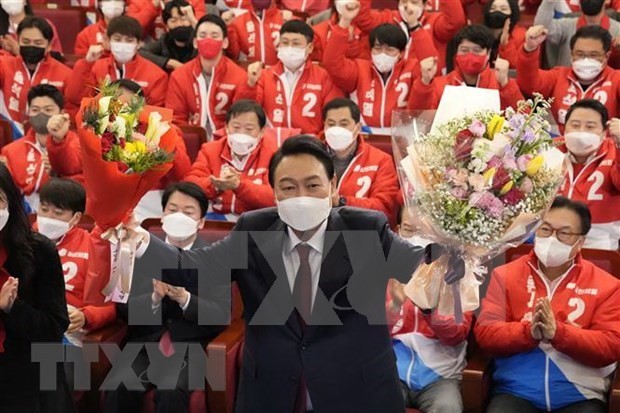 RoK President-elect Yoon Suk-yeol celebrates his victory at the election. Photo: AFP /VNA
He also showed his wish and willingness to work with the two RoK leaders in reinforcing the sound relationship between the two parties and nations in the time ahead.
Vietnam and the RoK set up bilateral diplomatic relations on Dec. 22, 1992, and both nations are making an all-out effort to elevate their two-way trade to US$100 billion by 2023 and US$150 billion by 2030.