Philippines becomes Vietnam's largest rice importer
Vietnam raked in $1.01 billion from exporting 1.9 million tonnes of rice during the opening four months of the year, with the Philippines becoming the country's largest consumer, according to the Agro Processing and Market Development Authority.
This figure represents a decrease of 10.8% in volume, although it has climbed by 1.2% in value compared to the same period from last year.
Notably, local businesses shipped 411,580 tonnes of rice worth $219.96 million to the Philippines during the first quarter of the year, down 30.7% in volume and 14.5% in value year on year, VOV reported.
Strong export growth throughout the reviewed period was also recorded in markets such as the Ivory Coast and Australia, enjoying a 2.7-fold increase and a rise of 66%, respectively.
The average rice export price witnessed a surge of 18.6% to $547.8 per tonne. The export value of white rice accounted for 39.3% of the total turnover, followed by jasmine and fragrant rice at 36.0%, sticky rice at 22.0%, and japonica rice at 2.6%.
Vietnam's largest white rice export markets include the Philippines, Cuba, and Malaysia, making up 63.1%, 12.6%, and 5.7%, respectively.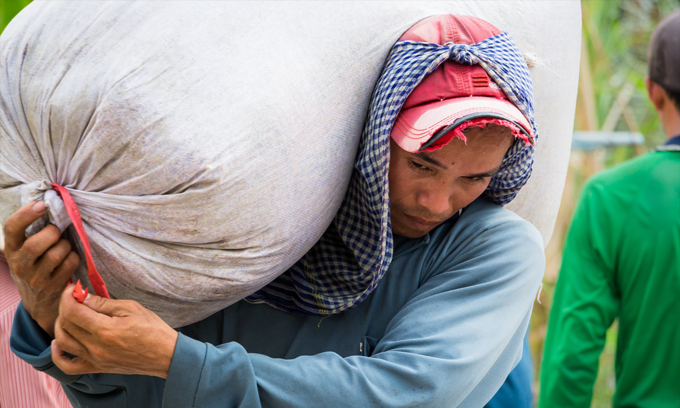 A farmer carries a bag of rice in the southern city of Can Tho. Photo by VnExpress/Thanh Tran.
The largest export markets for local jasmine and fragrant rice are the Philippines, Ghana, and the Ivory Coast, accounting for 21.9%, 19.8%, and 16.8%, respectively.
Major consumers of Vietnamese sticky rice include China, Malaysia, and the Philippines, with the proportion representing 82.5%, 6.7%, and 4.3% of the total, respectively.
With regard to japonica rice and the Japanese strain of rice, the country's largest export markets include Solomon Island, Cambodia, and Saudi Arabia.
April witnessed the price of Vietnamese rice exports in the global market fall from $508 to $488 per tonne due to decreasing demand for raw materials.
2021 is set to see the demand for rice imports climb due to unfavorable weather conditions throughout many parts of the world.
Meanwhile, the EU market is forecast to become more prominent due to the implementation of the Vietnam - EU Free Trade Agreement (EVFTA).
Rice exports enjoy opportunities for breakthrough in 2021
High hopes are pinned on Vietnam's rice exports in 2021 when major export markets such as the Philippines and Africa continue to sign contracts to buy rice from Vietnam, while many others have great demand for fragrant rice and sticky rice – which are advantageous staples of Vietnamese enterprises.
The bilateral and multilateral free trade agreements between Vietnam and other countries such as the EU-Vietnam and the UK-Vietnam FTAs with preferential tariffs would create favorable conditions for Vietnamese rice to compete with that from rival countries, the Vietnam Food Association said.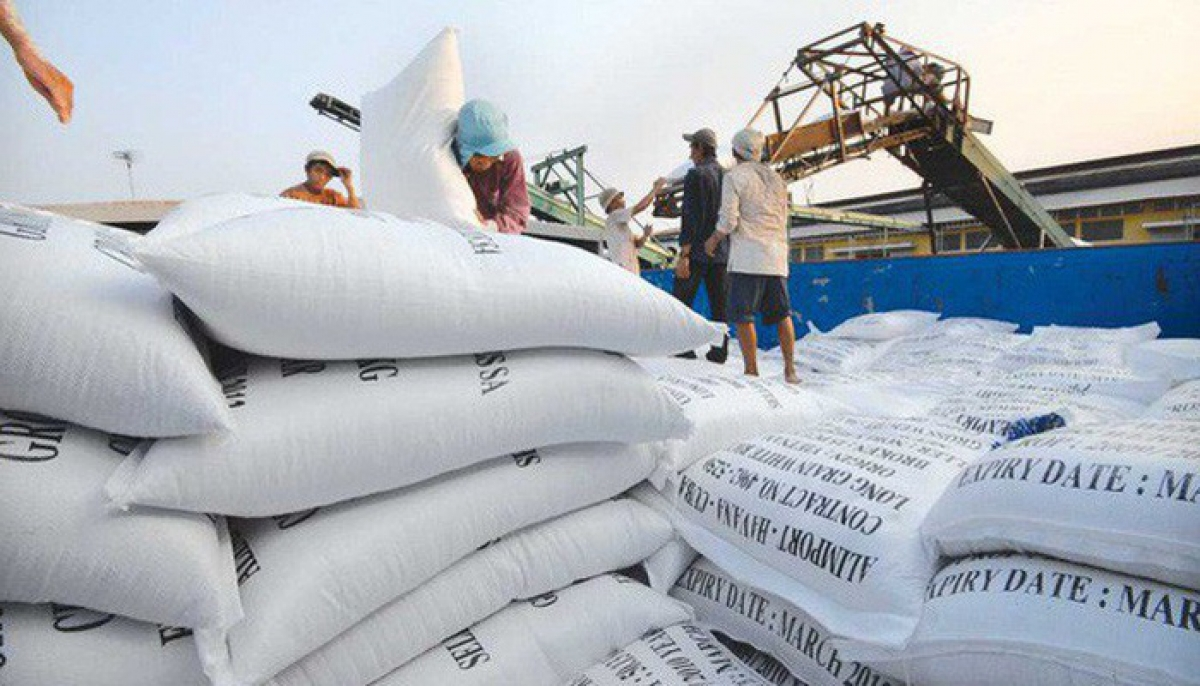 Illustrative photo: VOV
According to the Vietnamese Trade Counsellor in the UK Nguyễn Cảnh Cường, rice shipments to the country this year will sharply rise against 2020. He added more UK firms will purchase Vietnamese rice under the UK-Vietnam FTA, creating a chance for Vietnamese rice to expand its market share in the UK this year.
In 2019, rice exports from Vietnam to the UK had a leap forward with a turnover growth of 376 percent. That meant the UK has great potential as a rice export market for Vietnam, Vietnamnews reported.
The Ministry of Industry and Trade said it would provide rice export firms with information about the market demand situation in a timely manner while implementing trade promotion activities to help Vietnamese rice exporters better access customers.
It suggested rice exporters focus on high-quality products with good export results, ensuring food hygiene and safety to be able to enter fastidious markets such as Europe, America and Canada.
As part of its efforts to facilitate Vietnam's rice exports, the VAF has built up online sales channel and participated in online trade seminars to develop the rice industry.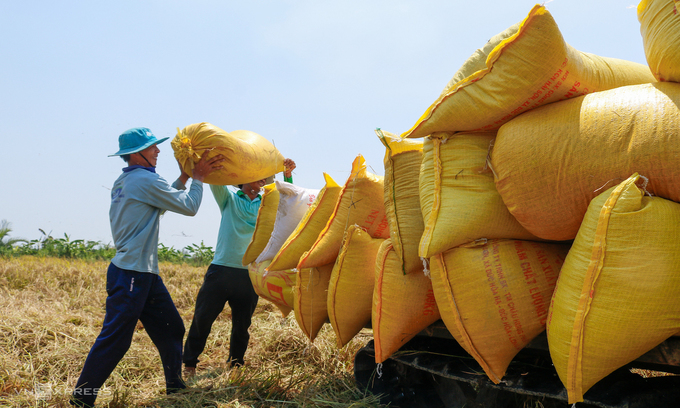 Farmers harvest rice in the Mekong Delta Province of Soc Trang. Photo by VnExpress/Hai Tran.
Experts have said that if Vietnam wants to maintain rice export growth in 2021 it needs to focus on building a complete rice value chain and controlling quality in production, processing, and distribution.
According to the Ministry of Agriculture and Rural Development, Vietnam's rice output totaled 42.8 million tonnes in 2020, down about 0.2 percent because of the shrinkage of some 192,000 hectares in farming areas. However, the productivity rose 50kg per hectare from a year earlier.
The country exported 6.15 tonnes of rice for $3.07 billion last year, down 3.5 percent in volume but up 9.3 percent in value year-on-year.
Vice chairman of the VFA, Do Ha Nam described 2020 as a successful year for Vietnam's rice exports, which he attributed to increasing demand in many countries and the improved competitiveness of Vietnamese rice around the world.
Amid the difficulties posed by the ongoing COVID-19 pandemic, rice exporters quickly made appropriate adjustments and actively sought new markets while fully tapping into the advantages brought about by FTAs.
The EU-Vietnam FTA had created a major opportunity for Vietnamese rice to enter European markets and then make inroads into other choosy markets, Nam said.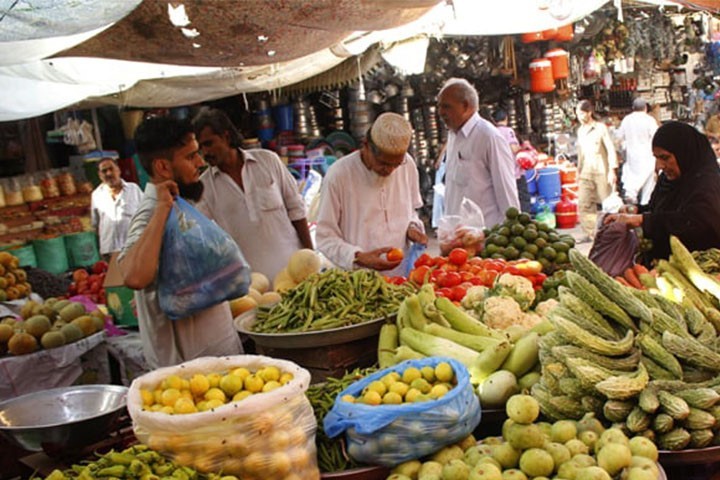 Economy
The finance ministry on Wednesday forecasted inflation to surge by 3-4 percentage points to 31 per cent in September compared to 27.4pc in the preceding month mainly because of a major increase in fuel prices.
October 04, 2023 | 07:00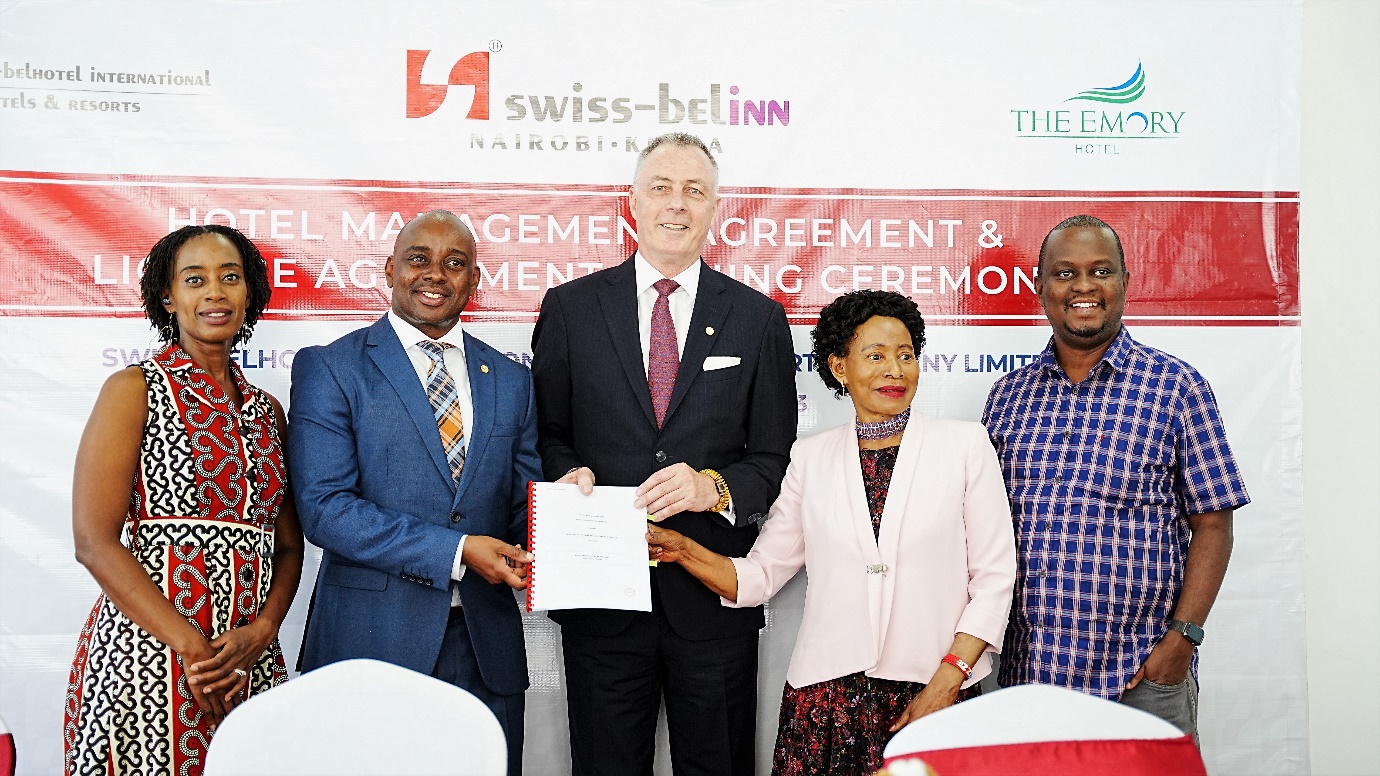 Economy
Swiss-Belhotel International, the rapidly growing global hotel management group, has signed an agreement with the NIBS Resort Company Limited to manage the Swiss-Belinn Nairobi, the group's first operating hotel in Africa. This collaboration underscores Swiss-Belhotel International's strategic expansion plans in Africa.
October 03, 2023 | 14:00