Philippines eyes to mix Sinovac with other Covid-19 vaccines brands
The Philippines is said to launch a study on "mixing" Covid-19 vaccines by June.
Studies on mixing brands of Covid-19 vaccines
According to CNN, the Department of Science and Technology will study how the COVID-19 vaccine made by Chinese firm Sinovac works with other brands, with June as the target start, its chief said on Monday.
In the trial, around 3,000 participants who received Sinovac's CoronaVac will be given another brand to complete their second dose. The study, to be funded by DOST, aims to find the safety and immunogenicity of "mixing-and-matching" different brands.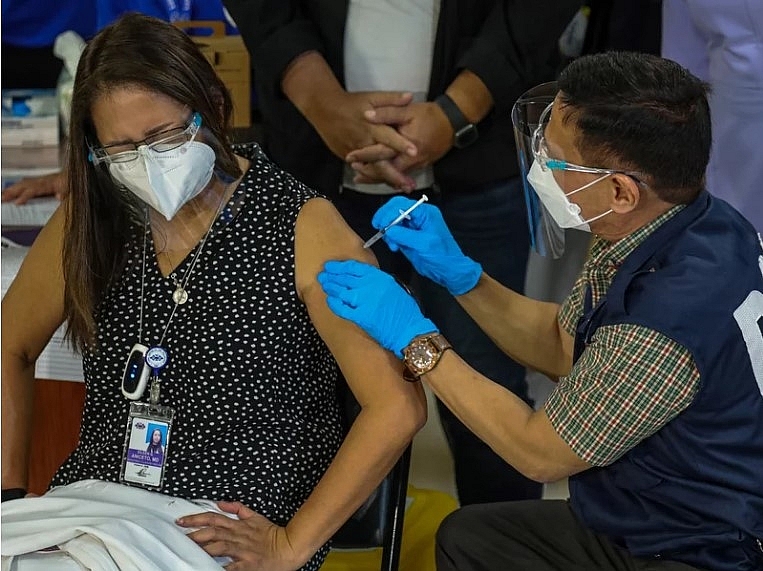 Philippines Health Secretary Francisco Duque III administers the China-made Sinovac COVID-19 vaccine to Eileen Aniceto, a doctor at the Lung Center of the Philippines. Maria Tan/AFP via Getty Images
In an interview with DZMM's TeleRadyo, DOST Secretary Fortunato dela Peña said the study is now awaiting approval from the Food and Drug Administration and the Health Research Ethics Board.
As reported by Rappler, Dela Peña explained that the participants in the trial would receive two different brands of vaccines. He added that the study will focus on mixing Sinovac with other brands as the country has a steady supply of this vaccine.
"We have 7 vaccines with an EUA (emergency use authorization) but we can't be sure if the second dose will arrive on the date it would be needed so we need to have a combination of vaccines," he said.
Aside from Sinovac, the Philippines has granted emergency use authorization to AstraZeneca, Sputnik V, Moderna, Pfizer, Covaxin, and single dose Johnson&Johnson.
DOST's trial is slated on June 2021 to November 2022. The official, however, clarified that DOST has yet to receive the go-signal for the study from the Food and Drug Administration and the Philippine Health Research Ethics Board.
The proposed study sites are Antipolo or Marikina City, Manila, Pasig City, Makati or Pasay City, Muntinlupa City, Quezon City, Cebu, and Davao.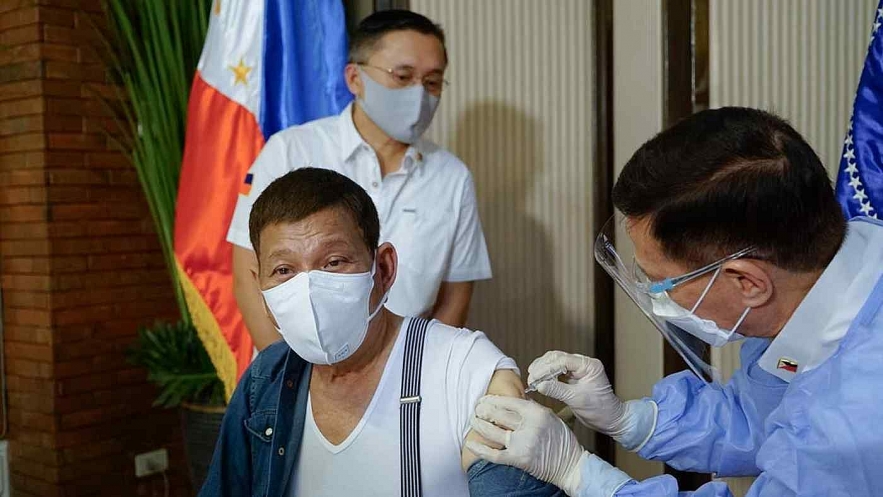 Philippine President Rodrigo Duterte receives Sinopharm's COVID-19 vaccine at the Malacanang presidential palace in Manila on May 3. (Photo by PCOO)
Meanwhile, a major UK trial looking at whether Covid vaccines can be mixed with different types of jabs used for first and second doses is being expanded. Combining vaccines might give broader, longer-lasting immunity against the virus and new variants of it, and offer more flexibility to vaccine rollout.
Adults over 50 who have had a first dose of Pfizer or AstraZeneca can apply to take part in the Com-Cov study. Their second dose could be the same again, or a shot of Moderna or Novavax, according to BBC.
The results of the second part of the study would be available in June or July, with the first part expected to report results in this month.
Slow rollout without the announcement of available brands
The Philippines' Health Department has recently said that it will no longer allow local governments to announce which brand of coronavirus vaccines will be available at inoculation sites.
The move comes after hundreds of people this week lined up at a site in Manila when they found out the Pfizer vaccine would be given out there.
"What we're going to enforce now is brand agnostic," Undersecretary Myrna Cabotaje told CNN Philippines' The Source.
From now on, only people already in line at a vaccination site will be told which shot they'll get and "if they do not like the vaccines that are given during that time, then they go to the end of the line," Cabotaje said.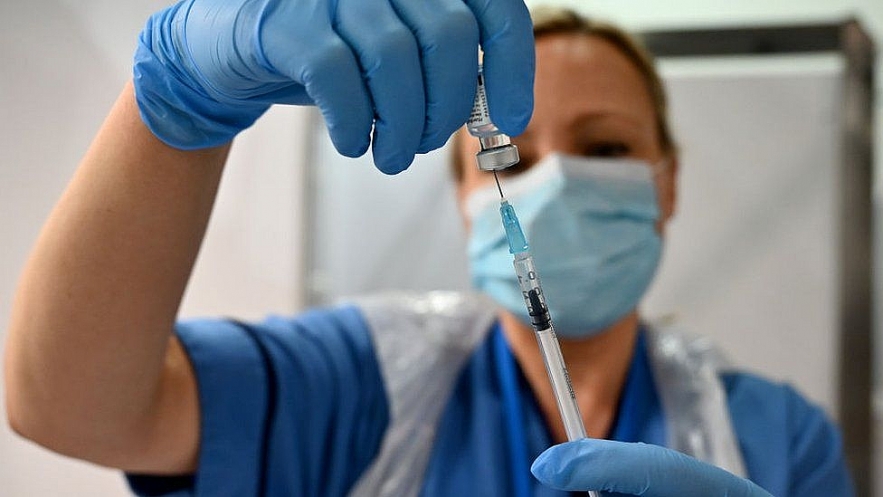 Over-50s who have had a dose of the Pfizer or AstraZeneca vaccine can take part in a study on mixing jabs. Photo: Getty.
The Philippines, which has the second-highest COVID-19 infection rate in Southeast Asia, has seven vaccines in its arsenal, but the rollout has been slow. Today less than 1% of the population of 108 million has been fully vaccinated.
China's Sinovac vaccine, which has an efficacy of about 67% according to a recent study done in Chile, makes up the bulk of the doses available in the Philippines. Only about 200,000 doses of the Pfizer vaccine — with an efficacy of 95% — are available, and none of the vaccine produced by Moderna is available.
Health experts say that people waiting out higher efficacy vaccines, along with rampant misinformation, bad messaging from the government, and fresh memories of the troubled 2016 rollout of the dengue fever vaccine DengVaxia that put thousands of children in danger, have contributed to vaccine hesitancy in the Philippines.
Earlier this year, as reported by NPR, a Pulse Asia survey revealed that 6 in 10 Filipinos did not want to get vaccinated against COVID-19.