Photo Of Vietnamese Lotus Pond Wins Prize At Nature Conservancy Contest 2021
Vietnamese photographer Vu Manh Cuong has won an honorable prize at the Nature Conservancy Contest 2021 for a photo of a woman rowing a boat in the middle of a lotus pond.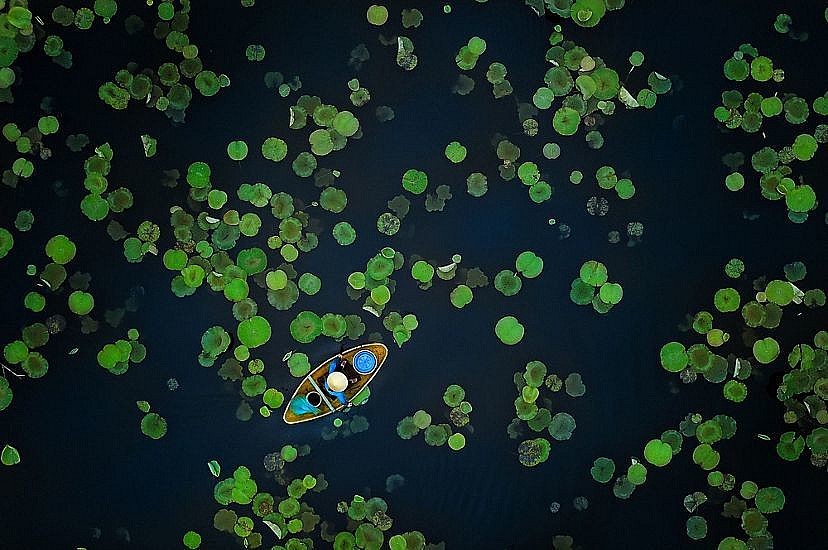 The lotus ponds across Vietnam are entering the growing season and flourishing. Photo Vu Manh Cuong
His photo which is in the water category captured a lotus pond entering the growing season and flourishing in Ha Hoa District, northern Phu Tho Province.
Earlier Cuong won a number of international photography contests including International Monochrome Photography Awards 2018 and Orhan Holding International Contest 2019.
UK photographer Anup Shah won the competition's grand prize with his photograph of a gorilla walking through a cloud of butterflies in the Central African Republic, The Guardian reported.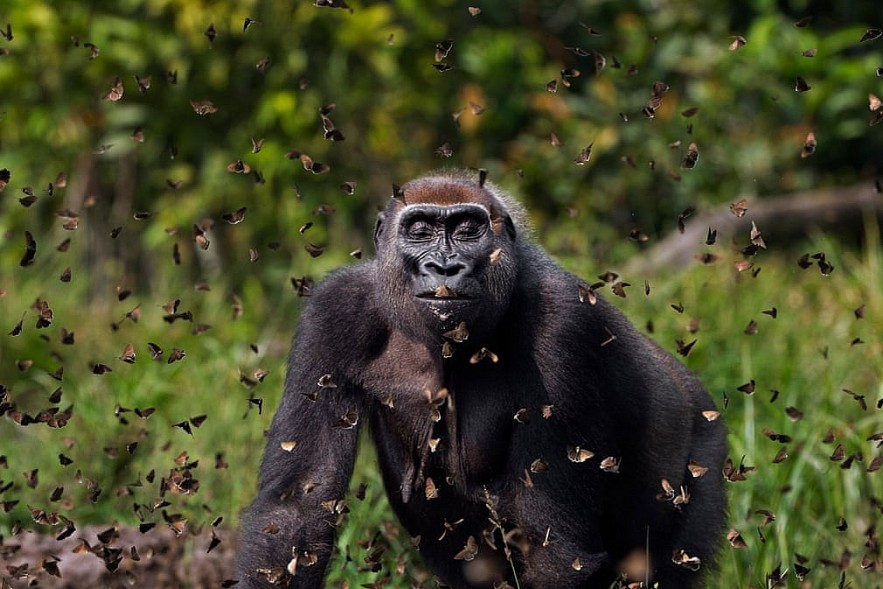 Western lowland gorilla female 'Malui' walking through a cloud of butterflies she has disturbed in a bai (Gorilla gorilla gorilla)." Photo Nature Conservancy
"I like photos that keep dragging you in," commented celebrity judge and musician Ben Folds. As he also notes, it's hard to tell if the gorilla's face is one of tolerance or bliss, which is part of what keeps viewers engaged in the photograph.
The People's Choice award went to Prathamesh Ghadekar of India for a photograph of fireflies congregating around a tree before a monsoon.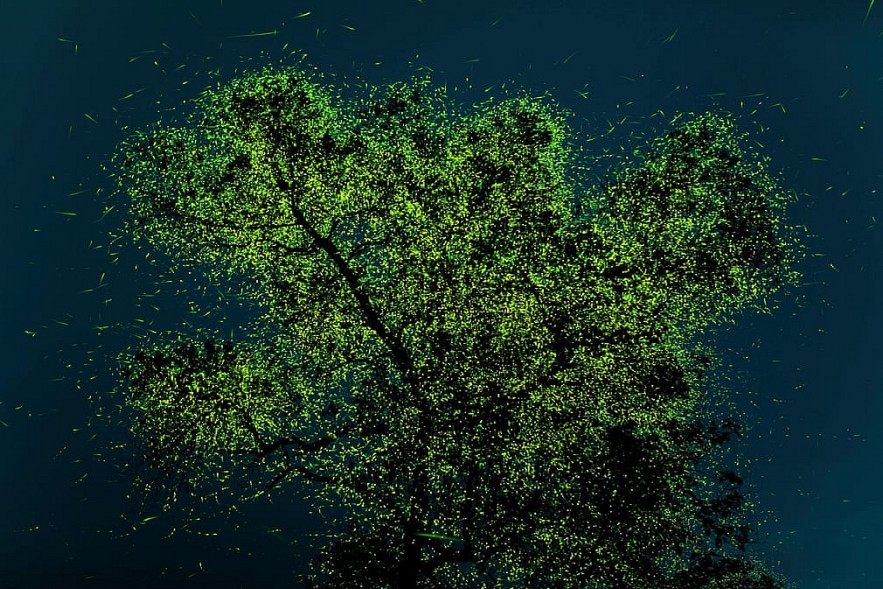 Just before Monsoon, these fireflies congregate in certain regions of India, and on a few special trees like this one, they are in crazy quantity which can range in millions. Photo Nature Conservancy
"These images are a gorgeous and unforgettable reminder of the vibrancy and awe-inspiring power of nature," said Meg Goldthwaite, Chief Marketing and Communications Officer for The Nature Conservancy. "Year after year, we are amazed, delighted, and moved by these scenes from around the world. They remind us how connected we all are on this planet, and they energise us as we continue the important work of conserving the lands and waters on which all life depends."
Photographers from Mexico, Bangladesh, Australia, Turkey, and Hong Kong are all represented on the winner's list. This gives The Nature Conservancy's contest a truly global look at nature and harkens back to the non-profit's mission. Since 1951, the US-based charitable organization has been "working to create a world where people and nature can thrive."
Let's take a look at photos that won prizes at the Nature Conservancy Contest 2021.
Landscape first place: Daniel De Granville Manço, Brazil
The carcass of a Pantanal alligator in the dry soil on the banks of the Transpantaneira highway, municipality of Poconé (Mato Grosso). The photo was taken with a drone on 4 October 2020, at the height of the droughts that hit the Pantanal that year.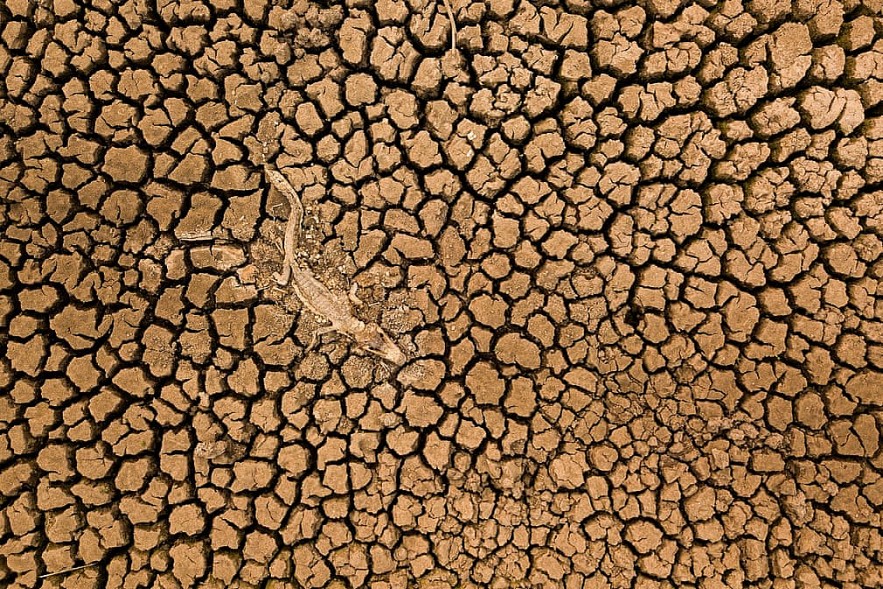 The photo was taken with a drone on October 4, 2020, at the height of the droughts that hit the Pantanal that year. Photo Nature Conservancy
People and nature first place: Alain Schroeder, Belgium
The whole Sumatran Orangutan Conservation Programme team works together to prepare Brenda, an estimated 3-month-old female orangutan who has been rescued, for surgery. Taken at Sibolangit, North Sumatra, Indonesia. Photo The Nature Conservancy
Orangutans in Indonesia are under threat from the ongoing depletion of the rainforest due to palm oil plantations, logging, mining, hunting. This photograph shows a team of rescue workers preparing Brenda, a female orangutan who is estimated to be three months old as she still has no teeth, for surgery.
People and Nature, Third Place. Photo: Sebnem Coskun, Turkey.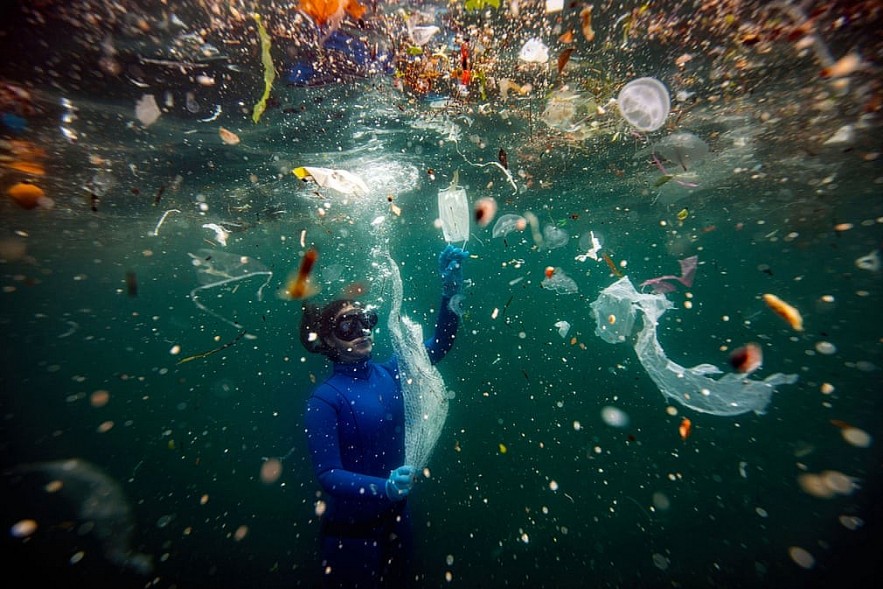 Plastic waste floating around in the Mediterranean sea. Photo The Nature Conservancy
"New danger to underwater life 'Covid-19 wastes' According to a report prepared by the World Wildlife Fund (WWF), plastic waste equivalent to 33,880 plastic bottles is being mixed into the Mediterranean per minute. One of the countries hit most plastic waste coming to the shores of Italy and then Turkey. The medical wastes used during the pandemic process we live in reach the seas."
Water first place: Kazi Arifujjaman, Bangledesh
Arifujjaman often explores water in his work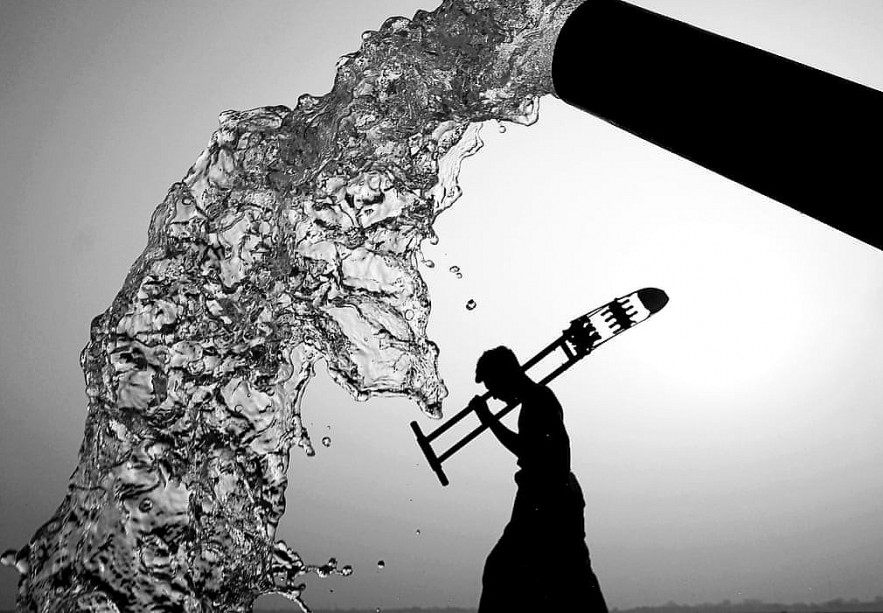 Photo The Nature Conservancy
Wildlife third place: Viktor Vrbovský, Czech Republic
A pike tries to eat a large perch. "How did this end? I don't know. The situation didn't change much in an hour,' Vrbovsky said. 'I had to emerge because I was running out of air.'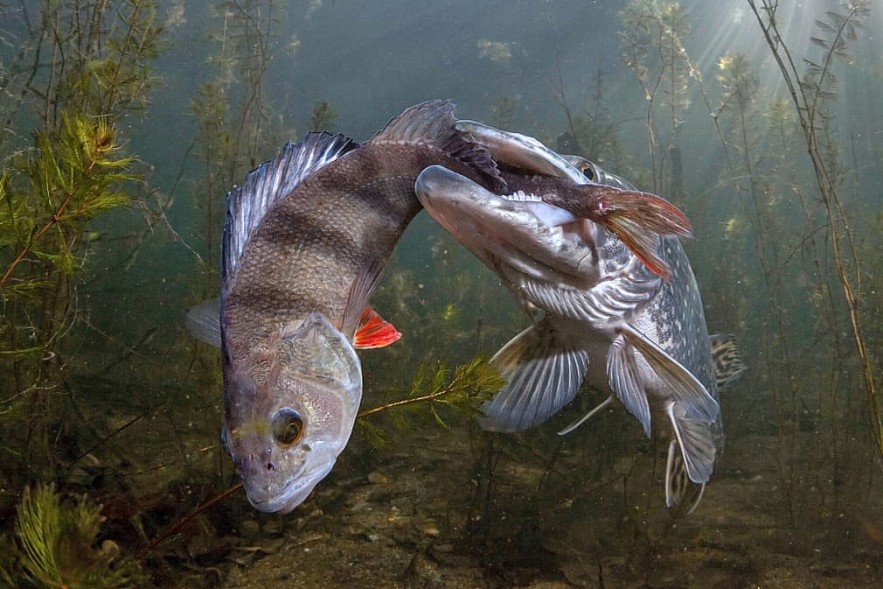 A pike caught a large perch and was trying to eat it. We do not know what the final result was, due to the photographer running low on air during his dive. Photo The Nature Conservancy
Wildlife first place: Buddhilini de Soyza, Australia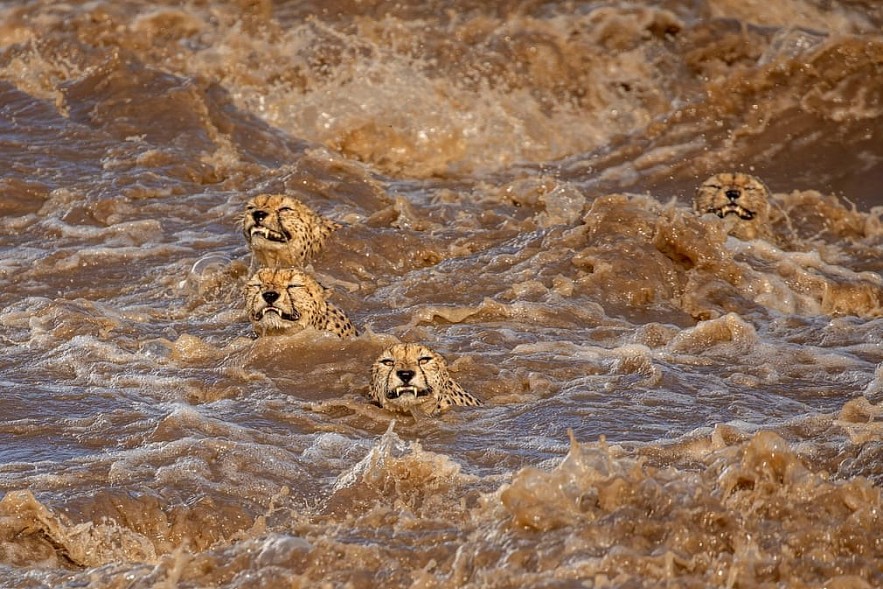 Photo The Nature Conservancy
Incessant rains in the Masai Mara national reserve in Kenya have caused the the Talek river to flood. This group of five male cheetahs, who received the nickname 'Tano Bora' ( the fast five), were looking to cross this river in terrifyingly powerful currents. 'It seemed a task doomed to failure and we were delighted when they made it to the other side,' De Soyza said. 'This was a timely reminder of the damage wreaked by human induced climate change.'
People and nature honourable mention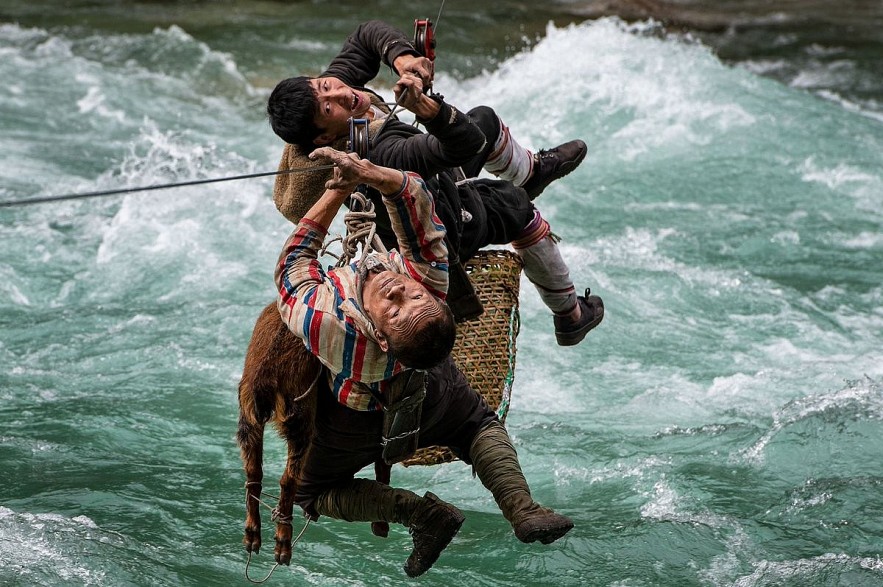 Two men use a zipline to transport animals and good across the river in Yunnan, China, May 2021. Photo The Nature Conservancy
After a one-year hiatus due to the Covid-19 pandemic, the photo contest has returned and attracted more than 100,000 entries from photographers in 158 countries around the world.

The winning photos feature stunning views of nature including wildlife, underwater and landscape images chosen from 100,190 submissions from a record-breaking 158 countries. The panel of judges included a singer-songwriter and avid photographer Ben Folds.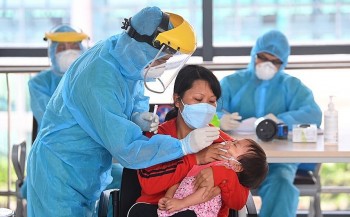 National
Nearly 72 million vaccine doses have been administered nationwide, with 20.7 million people getting their second shot.