Photo sets of Vietnam's diverse cultures: A fest for the eyes
The UNESCO Office in Vietnam in collaboration with the German Embassy in Hanoi has announced the results of the recent Vietnam Photo Contest.
After three months of running, the Organizing Committee has received the participation of a large number of Vietnamese, bringing a "kaleidoscope" of cultural diversity to the photo contest. With the message "Showing we care, sharing our vision on culture diversity", the contest shows the landscapes of the heritage and monuments; cultural inheritance through generations; art and creativity; the harmony of man and nature.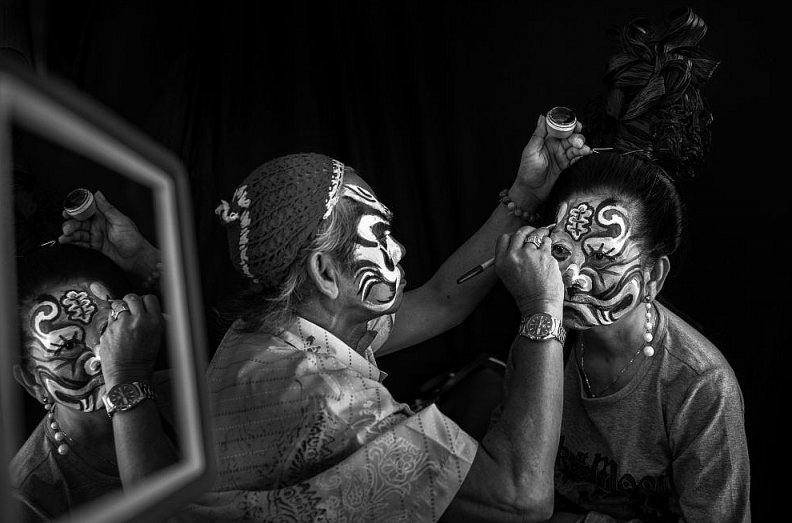 One of the three first prizes goes to the work "Colleagues" of Dinh Cong Tam, a doctor currently living in Soc Trang who loves photography and often uses his leisure time to take photos. The subjects that he often captures are the heritage and cultures of the ethnic groups. His photo is included in the series "The face of a General southern Boi singing", which has been taken since 2015, in order to record the uniqueness of the intangible cultural heritage that is gradually disappearing. (Photo: TG&VN)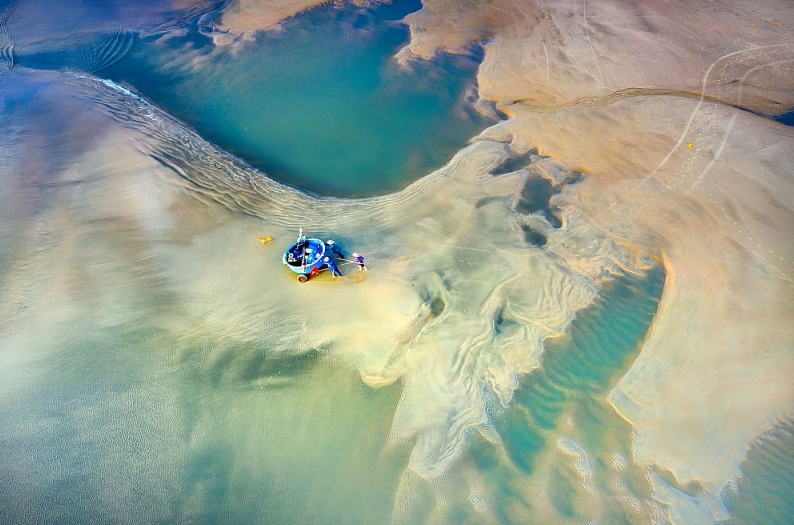 Ngo Thi Thu Ba won another first prize with "Coastal painting", which she took in Ba Ria, Vung Tau. The combination of the beauty of labor and the beauty of nature created a lively and impressive photo that captures the coastal area of Vietnam. (Photo: TG&VN)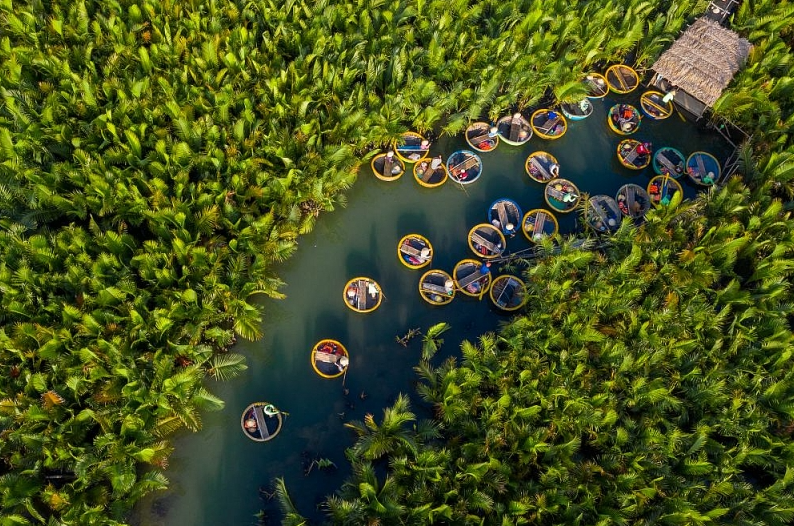 "Eco-tourism in Bay Mau mangrove forest" taken by Phan Vu Trong also won the first prize. The photographer says that he likes to capture natural scenery and activities related to eco-tourism. This picture was taken in February 2020, shortly after the severe crisis of the first Covid-19 outbreak in Vietnam. (Photo: TG&VN)
The drum royal music is considered the quintessence of Khmer tradition and spiritual life. This photo was taken by Thach Minh Le. (Photo: TG&VN)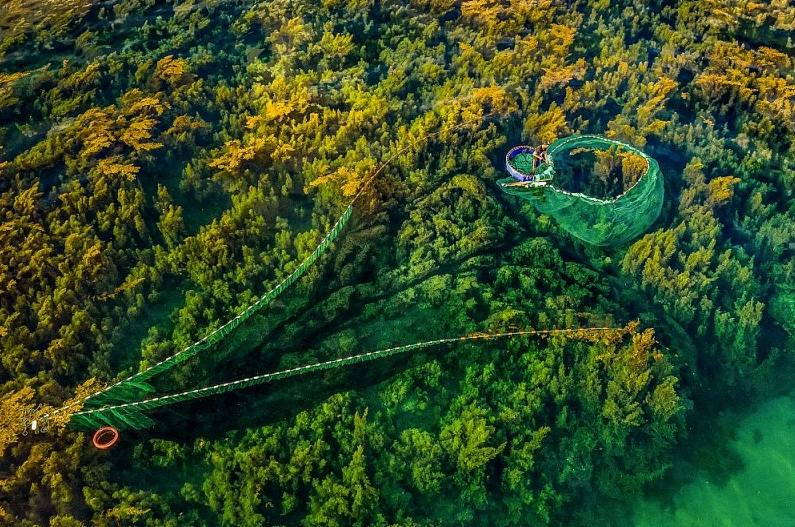 Nguyen Trong Doi captures the activities of fishermen in Nhon Hai commune who are feeding squid in the seaweed ponds. (Photo: TG&VN)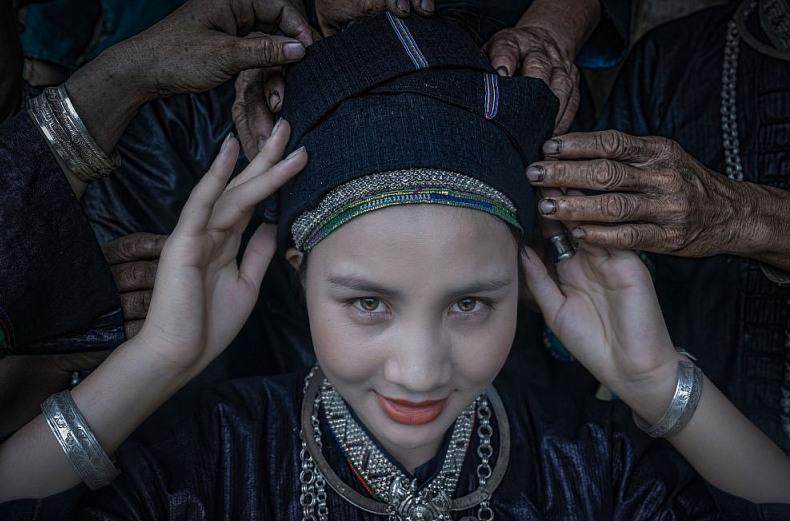 Le Hong Duc photographed the beautiful actress Sung Thu Thuy in the traditional costume of her ethnic. (Photo: TG&VN)
The scene of Cao Bau Ca Cai (Binh Thuan commune, Binh Son district, Quang Ngai) with white toad trees to protect the land against waves, as well as improve the environment and ecotourism, taken by a photographer named Alex. (Photo: TG&VN)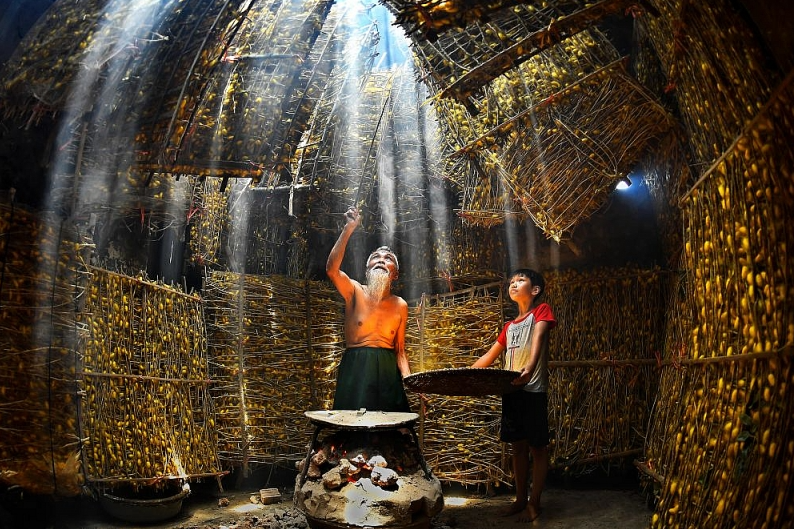 "Succession" by Truong The Cau describes the work of silk makers. (Photo: TG&VN)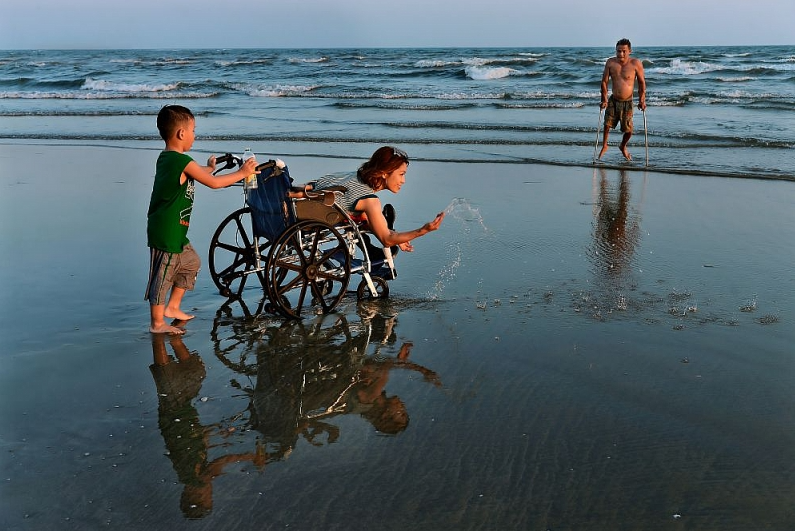 "Simple happiness" by Truong Anh Vu. (Photo: TG&VN)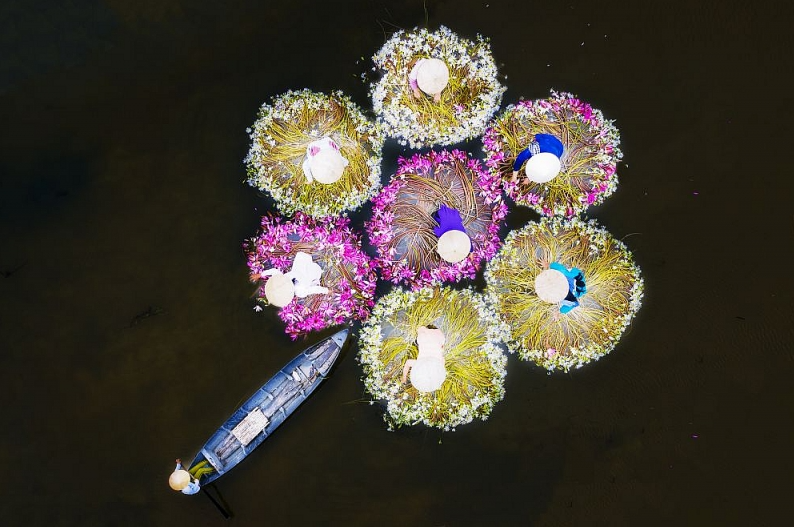 "Countryside's flowers" by Hoang Bich Nhung. (Photo: TG&VN)
"Net mending" by Nguyen Van Dung, taken in a traditional craft village of Nha Mat Ward (Bac Lieu City, Bac Lieu Province). (Photo: TG&VN)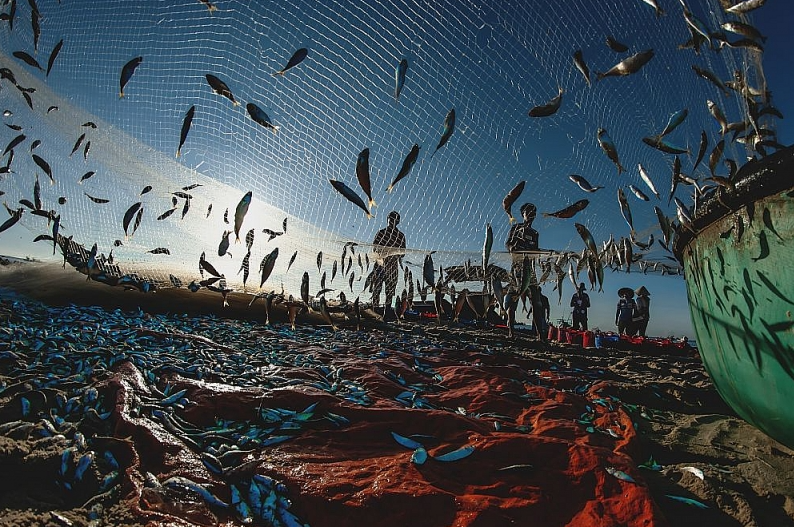 Nguyen Thanh Cuong's work captures the scene when fishermen of Binh Thuan get the fish out of their nets. (Photo: TG&VN)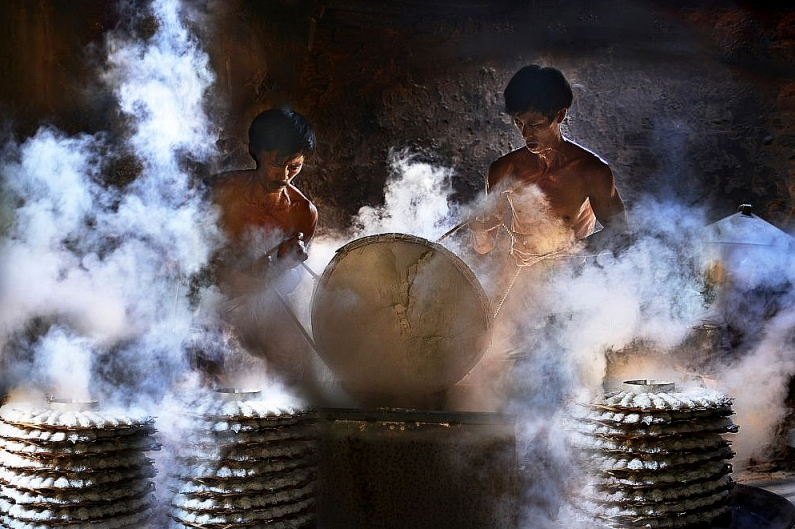 "Newly cooked vermicelli noodles (bánh hỏi)" by Truong Anh Vu. (Photo: TG&VN)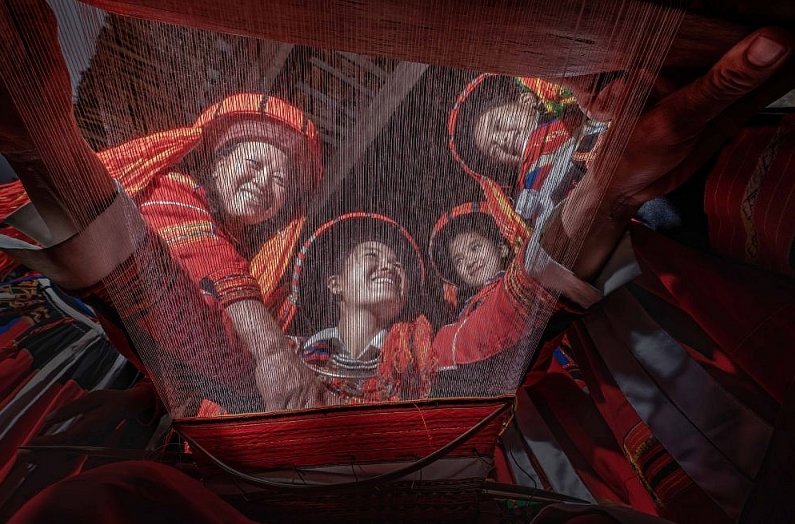 "Joy by the loom" by Le Hong Duc shows the smiles of Pa Then people on the weaving loom. The traditional weaving of Pa Then in Thuong Minh village, Hong Quang commune, Lam Binh, Tuyen Quang has been preserved and developed for a long time. (Photo: TG&VN)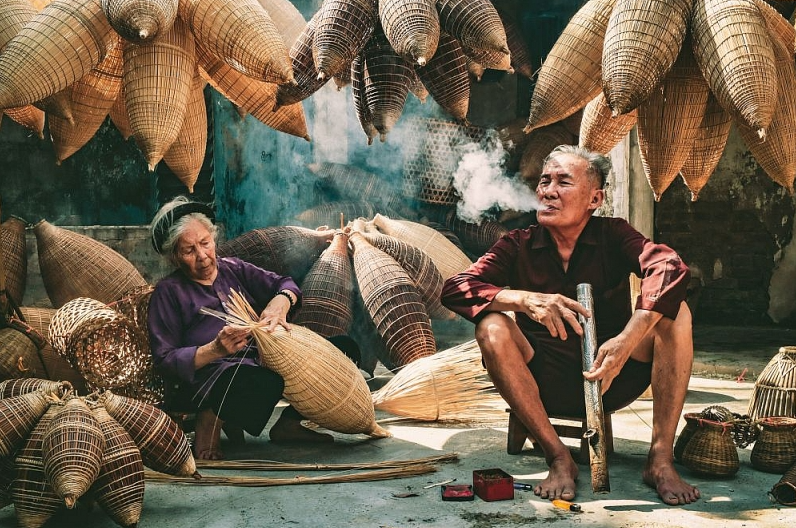 "Me and her" taken by Dam Thuan Manh describes a normal day in the lives of an old couple in Hung Yen. (Photo: TG&VN)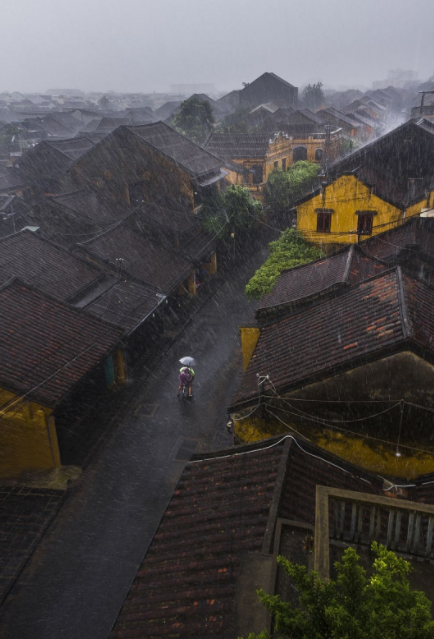 "Hoi An streets in afternoon rain" by Bui Minh Chau. (Photo: TG&VN)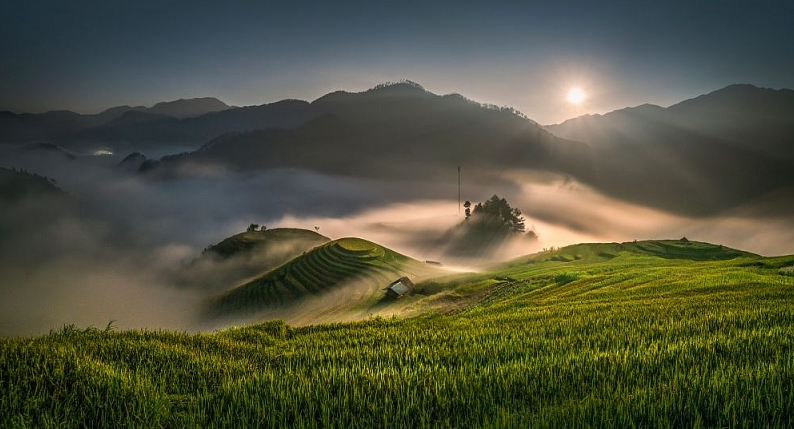 The beauty of Ha Giang captured by Dong Khac Tiep. (Photo: TG&VN)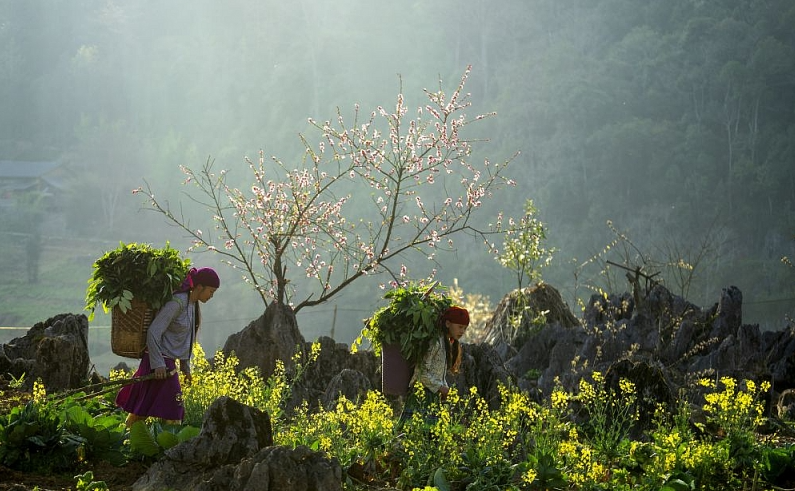 Photographer Nguyen Thu Hong: Pink cherry blossoms appear in the brilliant field of yellow mustard flowers as spring comes on the rock plateau. (Photo: TG&VN)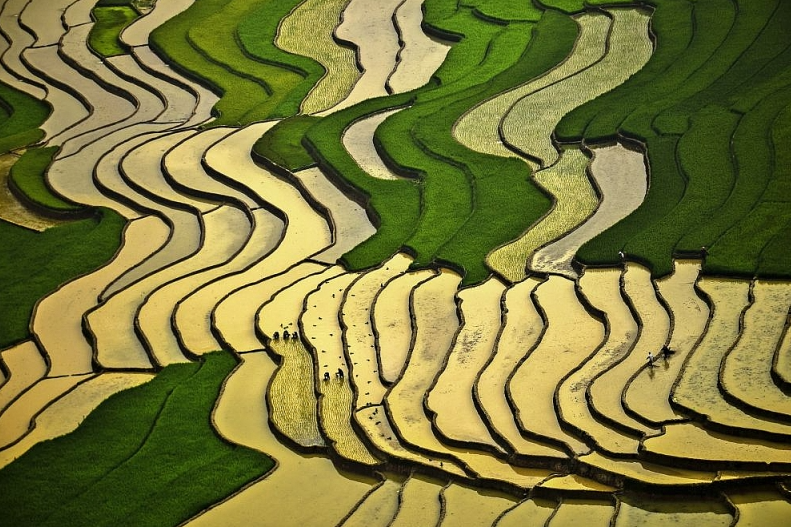 Author Tran Bao Hoa: Mu Cang Chai terraced fields with floating clouds appear magical in the moonlit night. (Photo: TG&VN)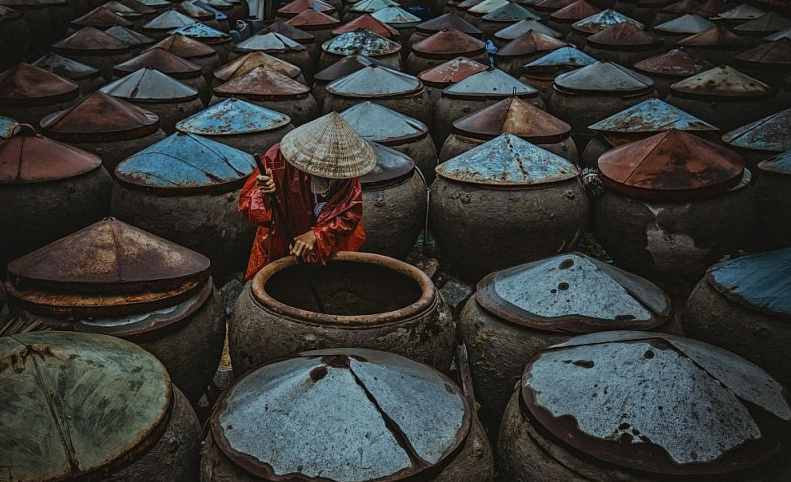 Ho Dang Khoa: Phan Thiet fish sauce to this day still fulfills the task of preserving the tradition of the craft village that is over 300 years old. (Photo: TG&VN)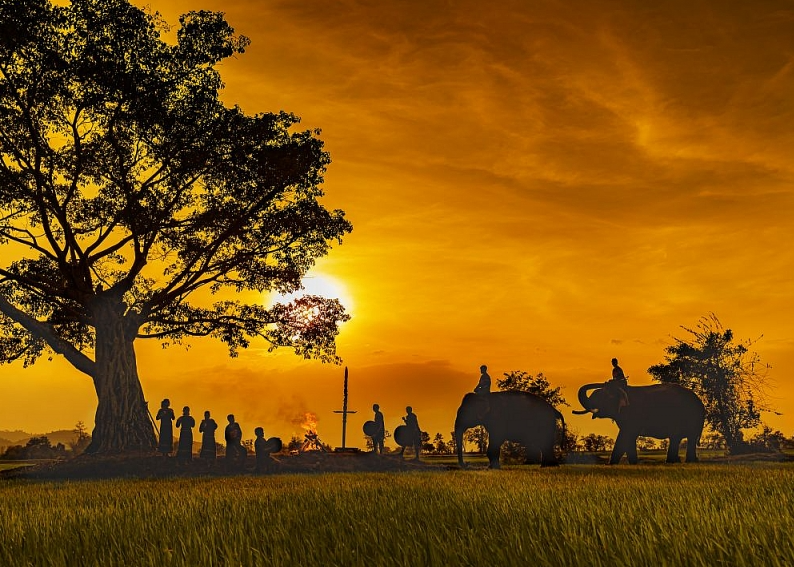 Nguyen Minh Tri: The cultural identity of Gongs of the Central Highlands ethnic groups. (Photo: TG&VN)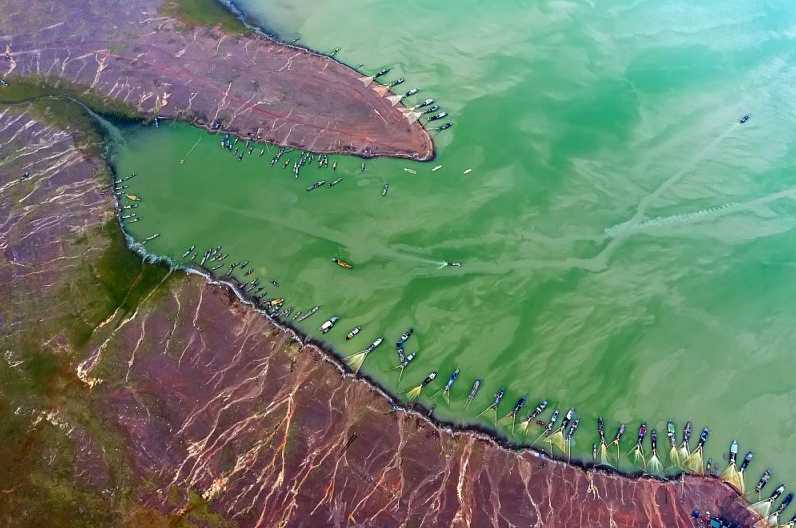 Duong Cong Son: Ben Nom belongs to Dong Nai province. Around July and August every year, the water here turns into a beautiful green color because moss grows all over the lake bed. Fishermen in this region mainly earn their living by fishing. (Photo: TG&VN)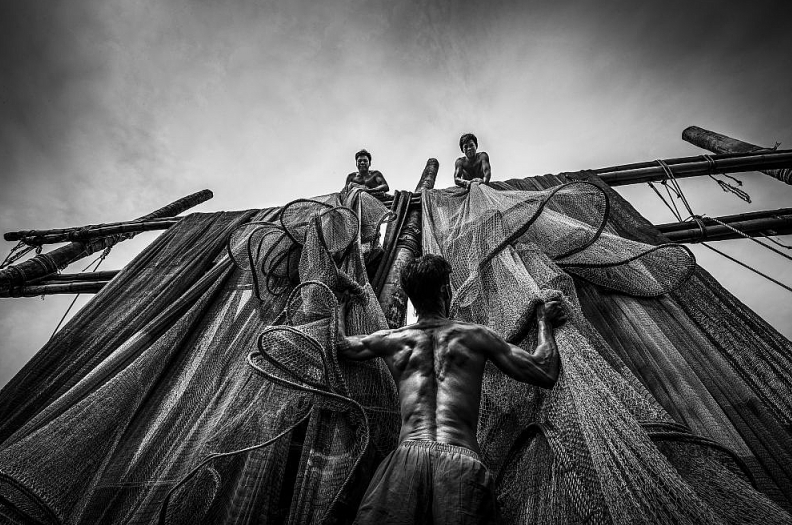 Ca Mau people dry their nets after fishing. (Photo: TG&VN)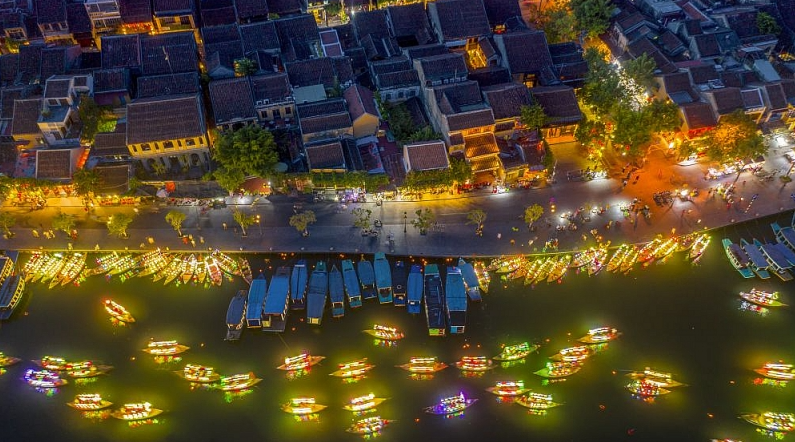 Pham Van Phung: The photo of Hoai River, Hoi An ancient town that was taken on the last day of the second quarantine period during the Covid-19 epidemic. (Photo: TG&VN)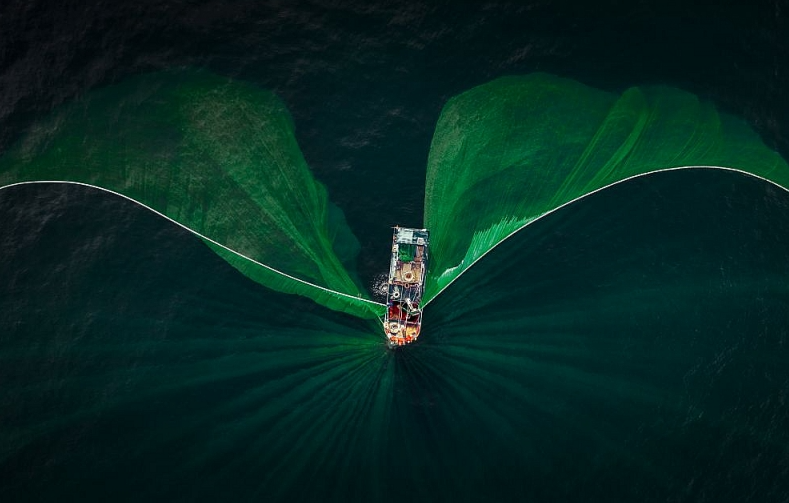 Nguyen Dang Viet Cuong: When observed from above, the net of anchovy fishing fins shaped like seabirds in the vast ocean. This photo was taken in Hon Yen, Phu Yen. This place is considered the capital of traditional net-finned anchovy fishing. (Photo: TG&VN)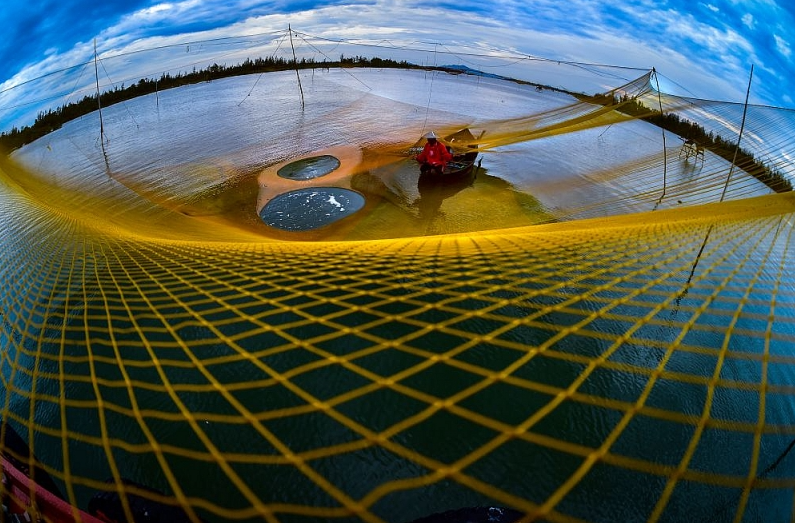 Kim Bui Manh: The profession of fishing in Cua Dai, Quang Nam. (Photo: TG&VN)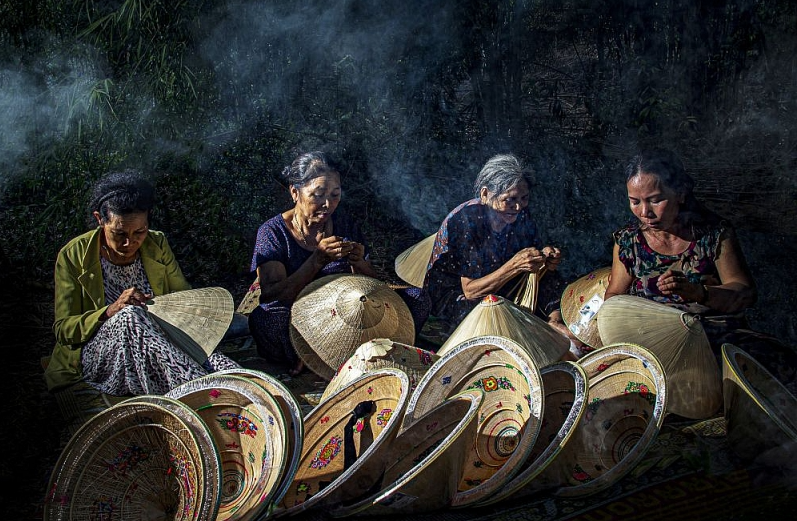 Tran Van Hong took a photo of Binh Dinh women making "nón ngựa" ("horse" conical hat) - a special gift of Binh Dinh. (Photo: TG&VN)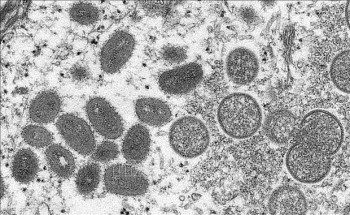 National
Vietnam News Today (Oct. 4): Vietnam reports 796 new Covid-19 cases on October 3; Vietnam attends ICAPP special conference in Seoul; Vietnam announces first case of monkeypox; Petrol prices down in latest adjustment.