Unique daisy house in Hanoi gives spotlight for photo-lovers
The so-called daisy house, with the entire roof covered in white daisies, has been drawing large attention from photo and flower lovers all around Hanoi for its unique décor.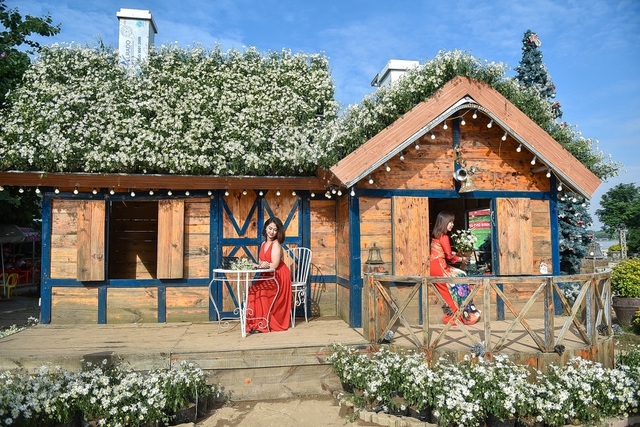 The entire roof is covered with tiny white daisy (Photo: Vietnamnet)
The daisy house is located in Nhat Tan, Hanoi's Tay Ho district. As it's November – the month when white daisy flowers are at their most gorgeousness, the house is packed with visitors who come to embrace the sheer, pure beauty of flower carpets and take photos with the flowers.
The small path leading to the house is described as "a jam-packed street" with a long line of people, especially during weekends.
With white daisy flowers covered the entire roof of the wooden house, the house makes instagrammable background. The house also has wooden windows, a small white-painted table and chairs in the front for photo lovers to have different poses.
There are also flowers on the front yards, giving even more white color to the already white house.
The best check-in time to take photos is at dawn and late afternoon.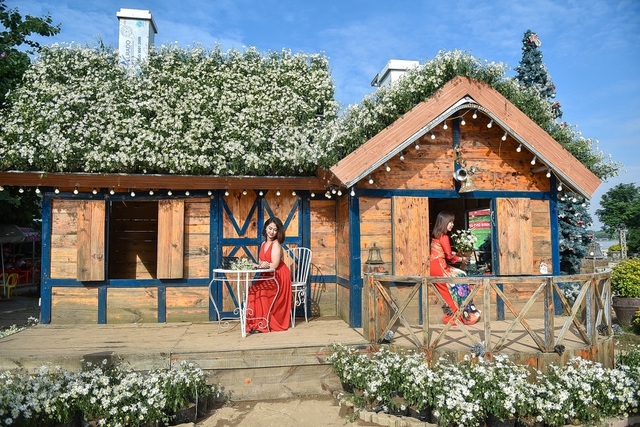 (Photo: Dan Tri)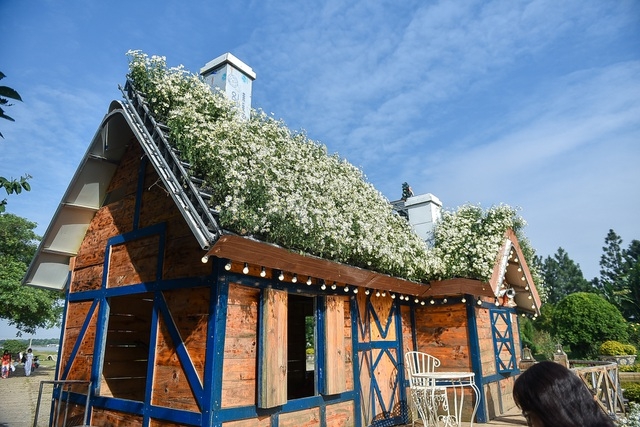 (Photo: Dan Tri)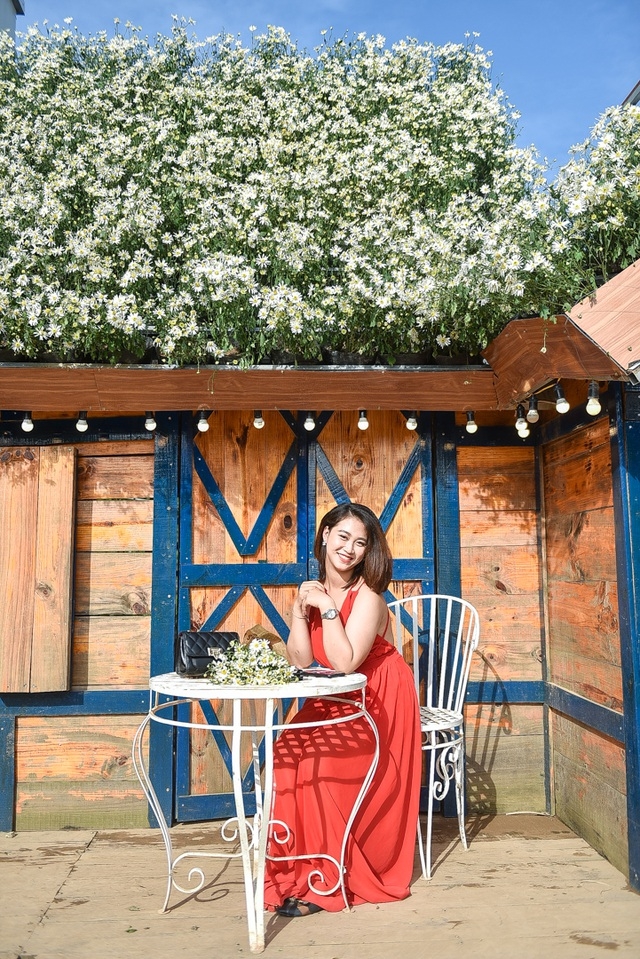 (Photo: Dan Tri)
"It takes 4 months for the flowers to bloom. We save half of the flowers for sales, the other half is for house decoration as you're seeing here", the owner of the house was quoted by Dan Tri as she's pointing at the daisy house.
The daisy house is within a walking distance from the center of Hanoi, hence there's virtually no difficulty getting there. The entrance fee is priced at VND 50,000 (US $2.17).
Visitors can enter the house from 8am – 6pm every day.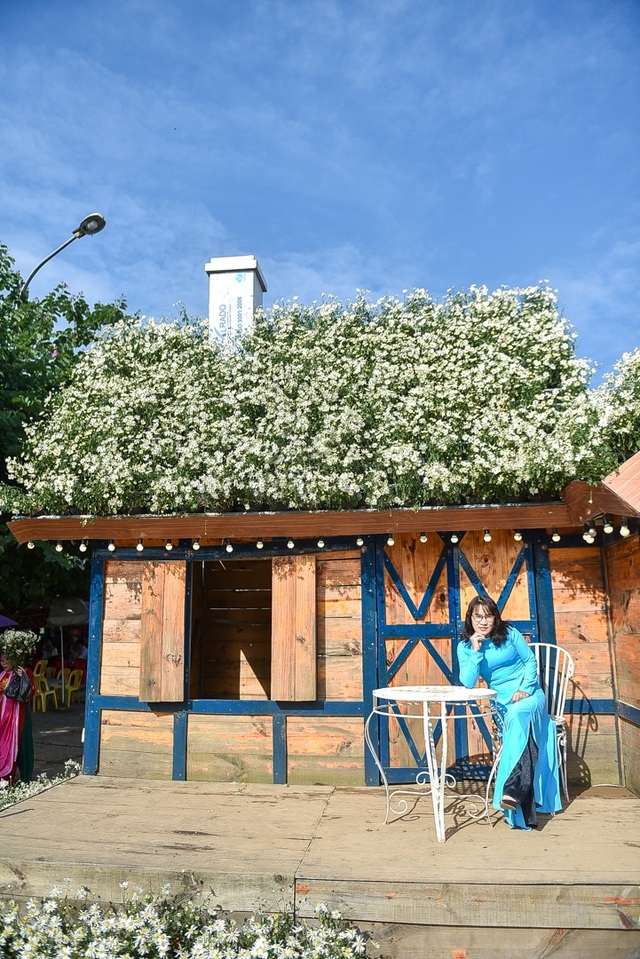 (Photo: Dan Tri)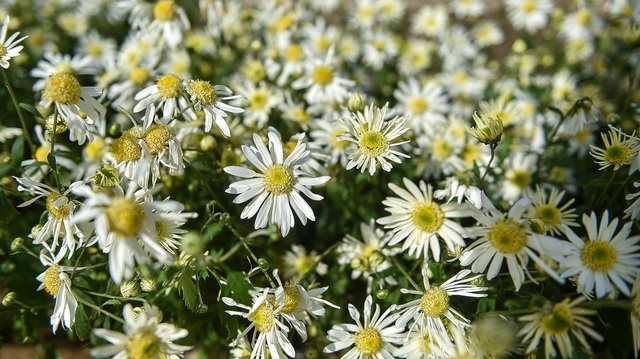 (Photo: Dan Tri)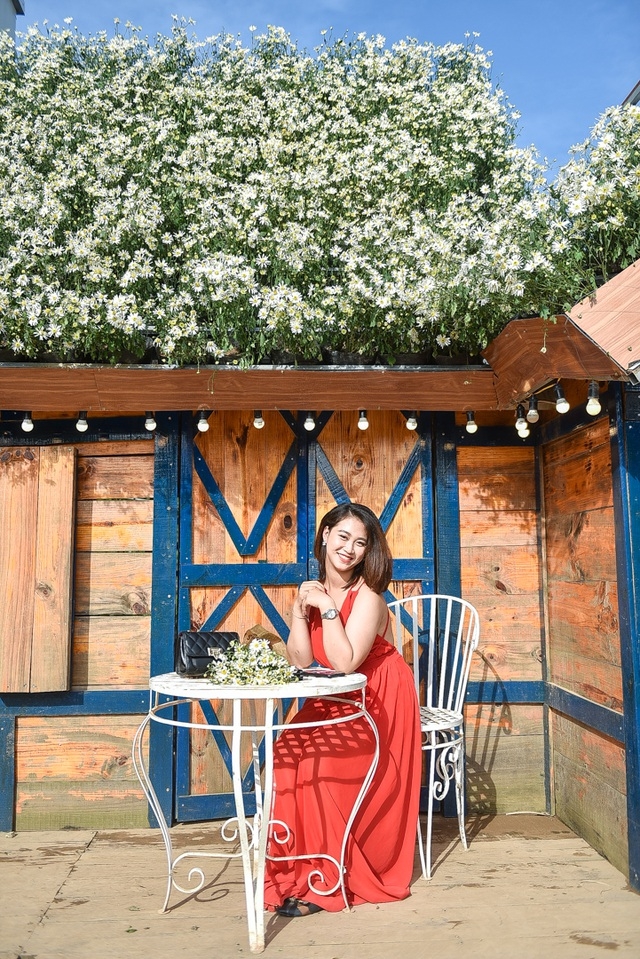 (Photo: Dan Tri)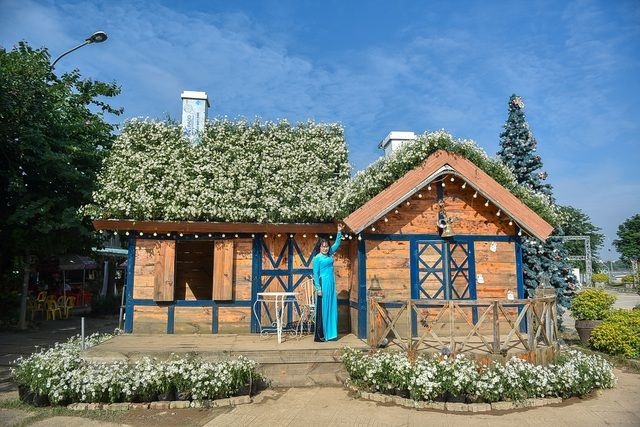 (Photo: Vietnamnet)