Photo taken in Vietnam shortlisted in international contest
The photo "Red Net Mending" by Vietnamese photographer Ly Hoang Long is selected for the final round in Earth Photo 2020.
Earth Photo, an international competition and exhibition created by Forestry England and the Royal Geographical Society (with the Institute of British Geographers) rewards photographs and videos that document the natural world, its breath-taking beauty, and its ever-growing fragility. Earth Photo 2020 attracts more than 2,600 entries in the categories of Place, Changing Forest, Nature, People, Climate Change, and Video.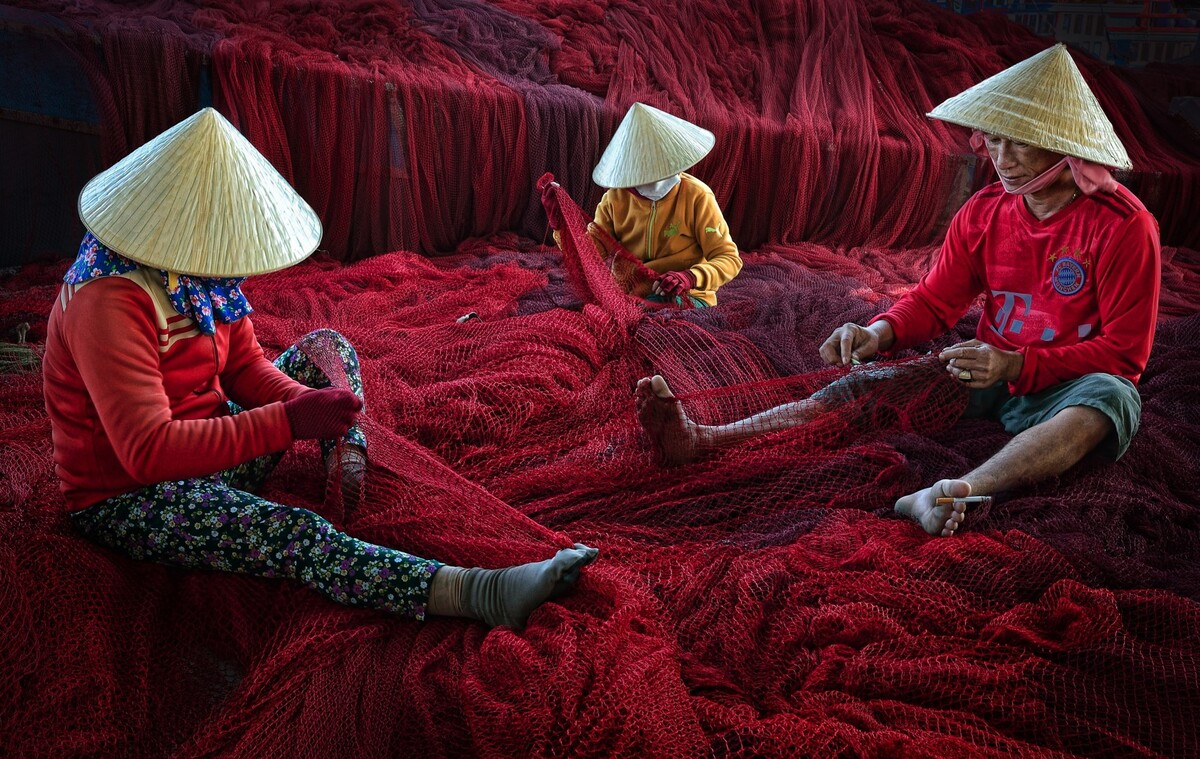 Photo: Earth Photo
The photo "Red Net Mending" by Vietnamese photographer Ly Hoang Long is selected for the final round and exhibition. Freelance photographer Ly Hoang Long's favorite topic is traditional cultural activities. The above photo shows a family of fishermen in Ninh Thuan province knitting nets in preparation for their next sailing trip. Ly Hoang Long has won more than 200 domestic and foreign awards in photography since 1999.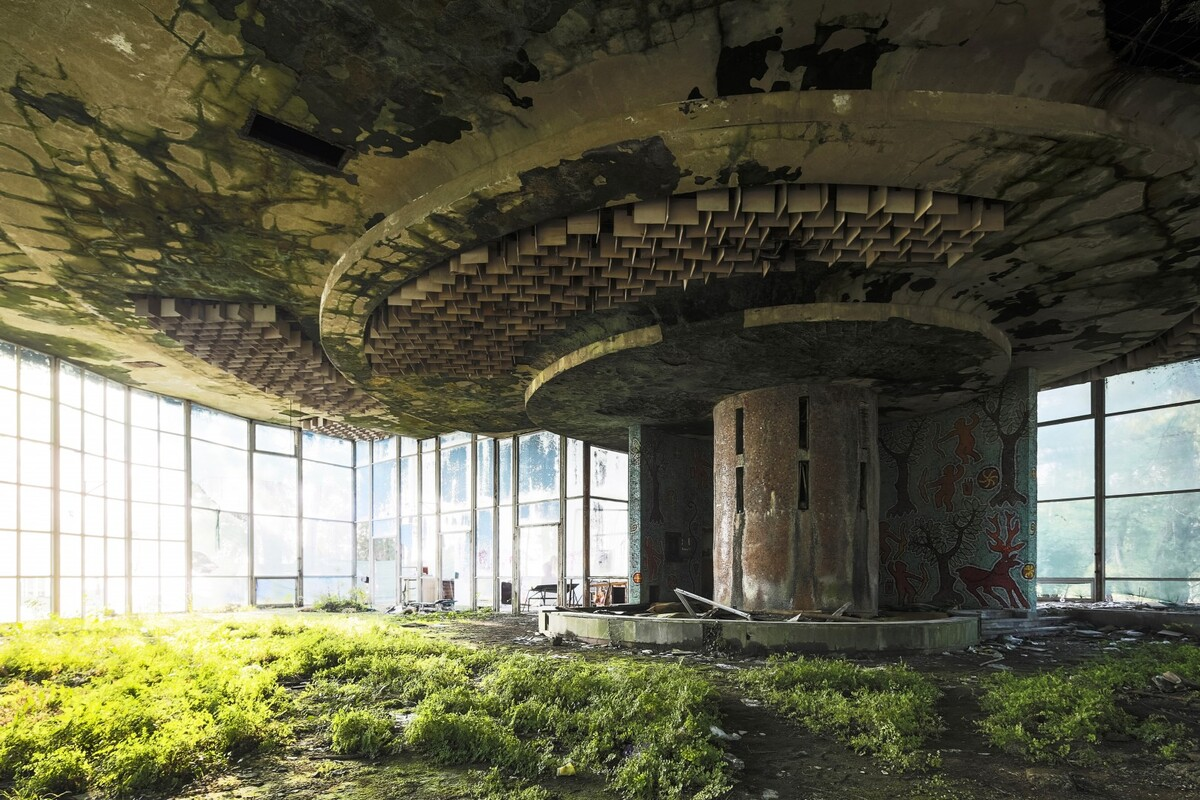 The final winner as well as the first place in the topic of Place belongs to Jonathan Jimenez with a set of 4 pictures of abandoned buildings that are occupied by wild trees. Four photos include an abandoned theater, swimming pool, cafe, and hotel in Georgia, Italy and Portugal. Photo: Earth Photo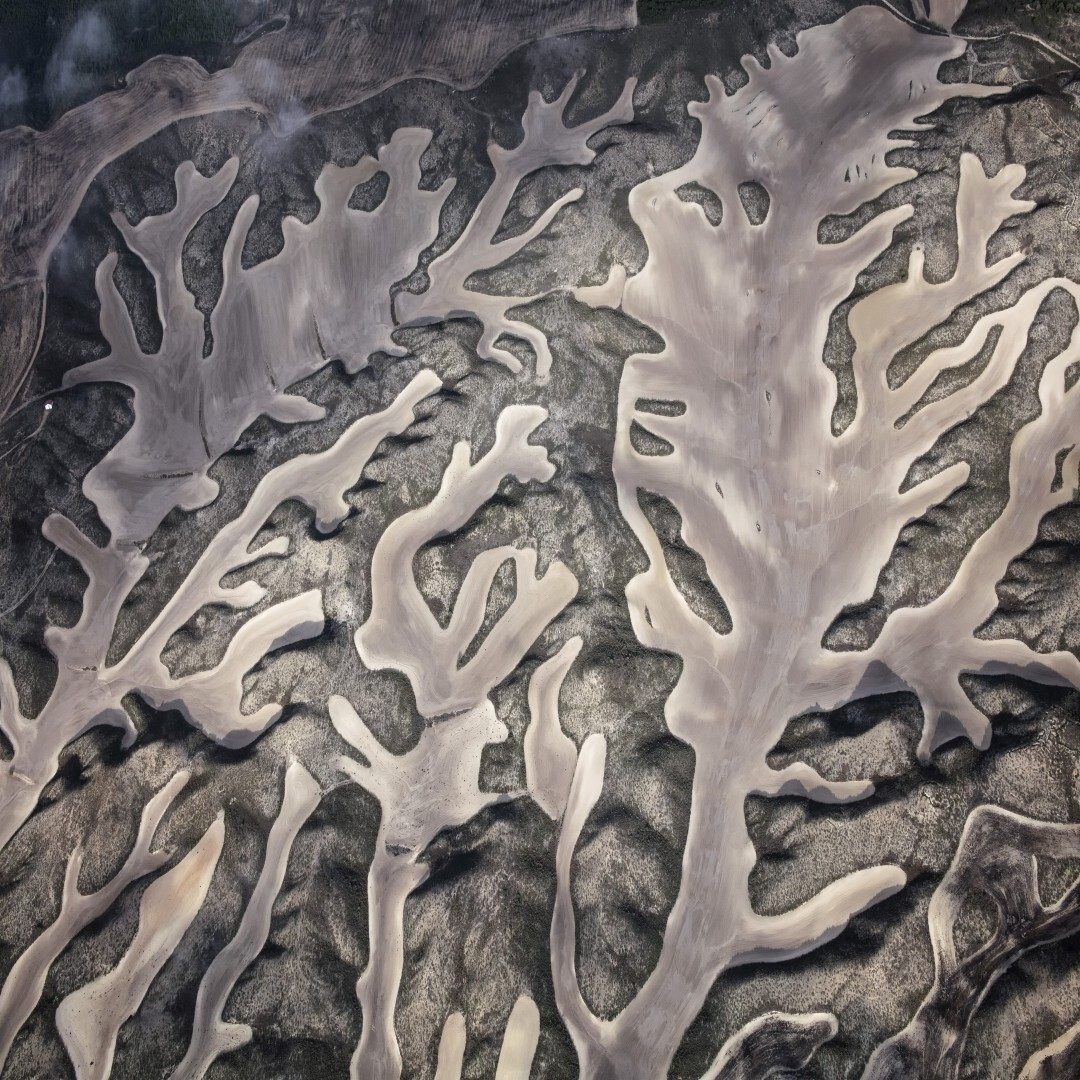 Dryland Farming by photographer Sun Yi wins the prize in the Nature category. Photo is taken from an altitude of nearly 915 m in Aragon, Spain. Aragon is the origin of Ebro - the largest river in terms of flow and Aneto - the highest mountain in Spain. Photo: Earth Photo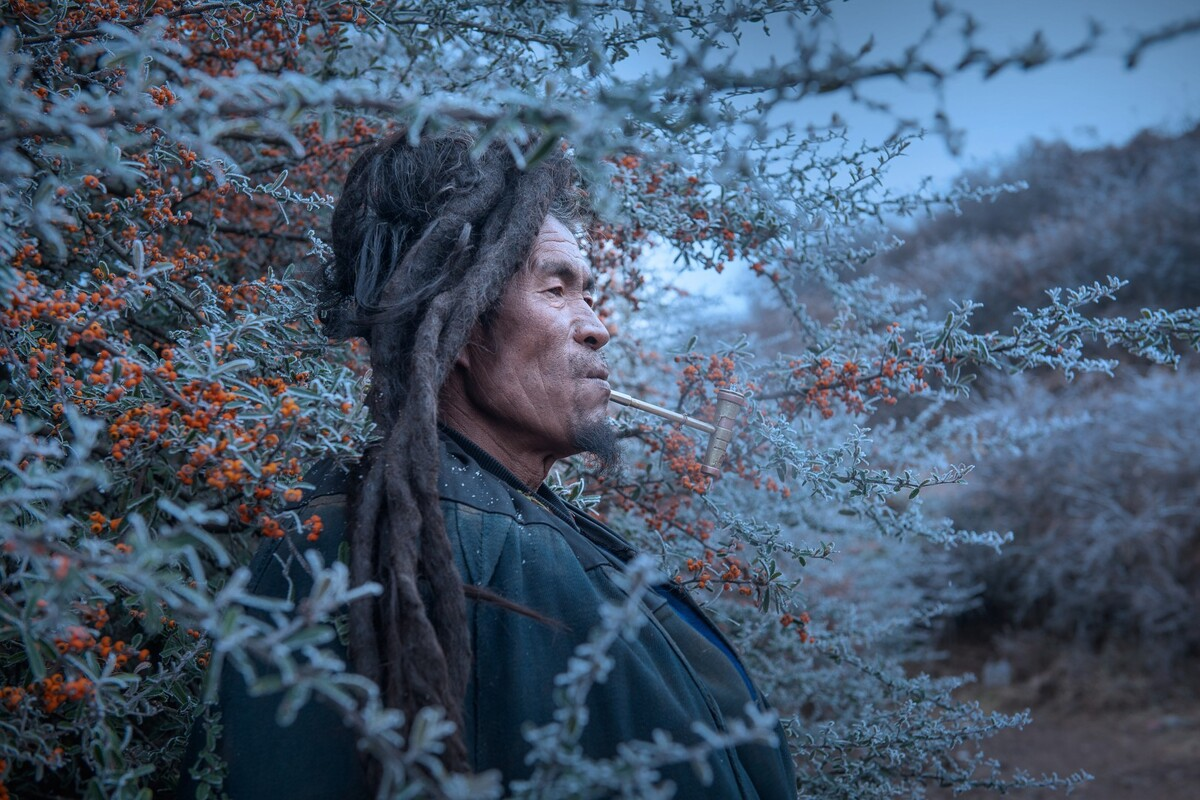 The picture that ranked number one in the category of People is photo named "Miss". Yanrong Guo takes a photo of a man smoking in the Di Liangshan Autonomous Region, Sichuan, China. The jury of the competition commented, "This is an evocative and beautiful portrait, where the palette of colors is almost painterly.
Photo: Earth Photo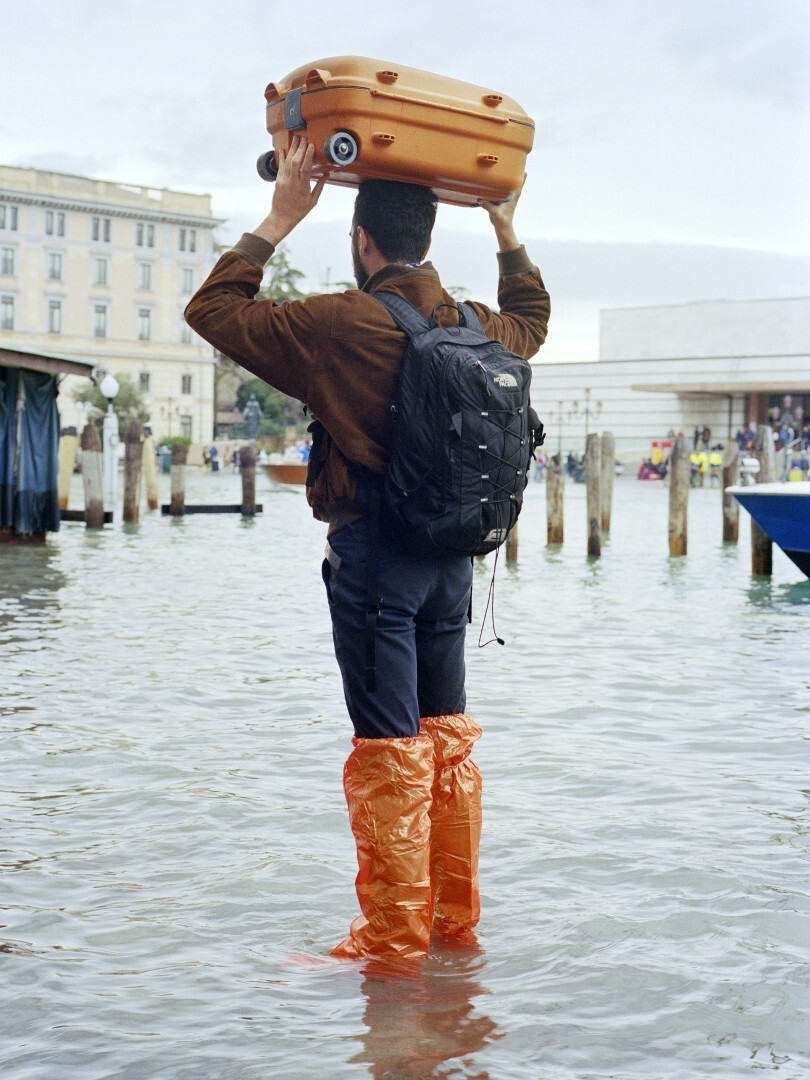 The winner in the category of Climate Change is Joe Habben's work that captures flooding in Venice, Italy. Venice is a famous tourist city with many names such as "city of love", "canal city", etc but in recent years, it has experienced flooding. Photo: Earth Photo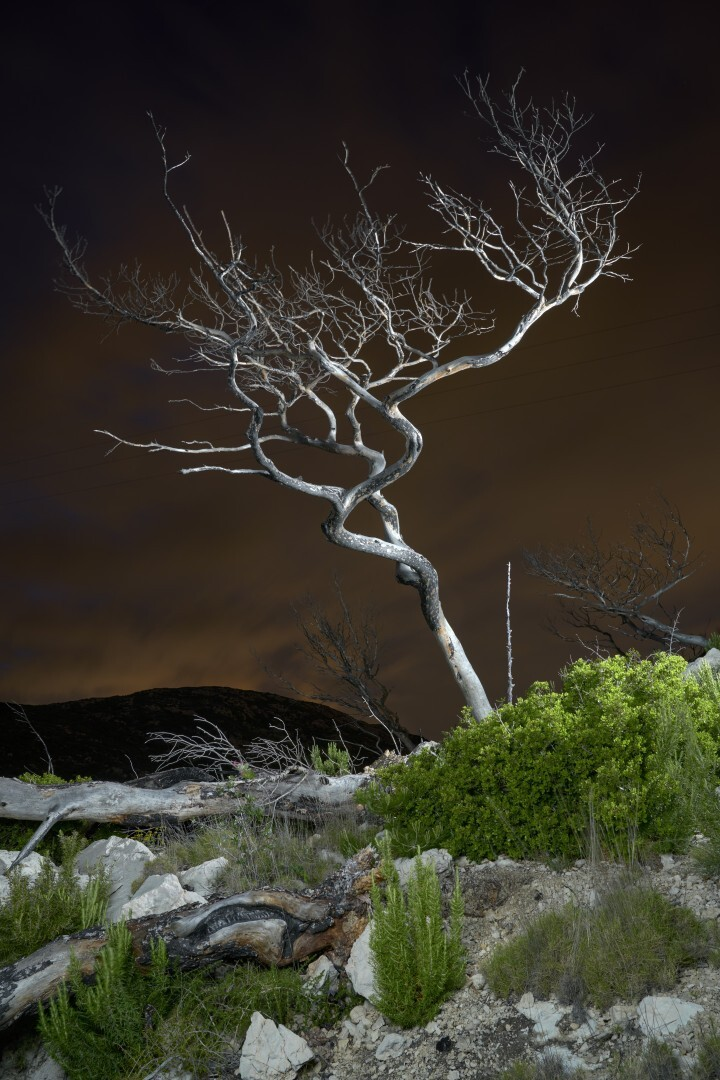 In the category of Changing Forest, Charles Xelot's Dead Tree wins. The photo features a solitary tree with a dry trunk even though it had gone through a wildfire two years ago. Photo: Earth Photo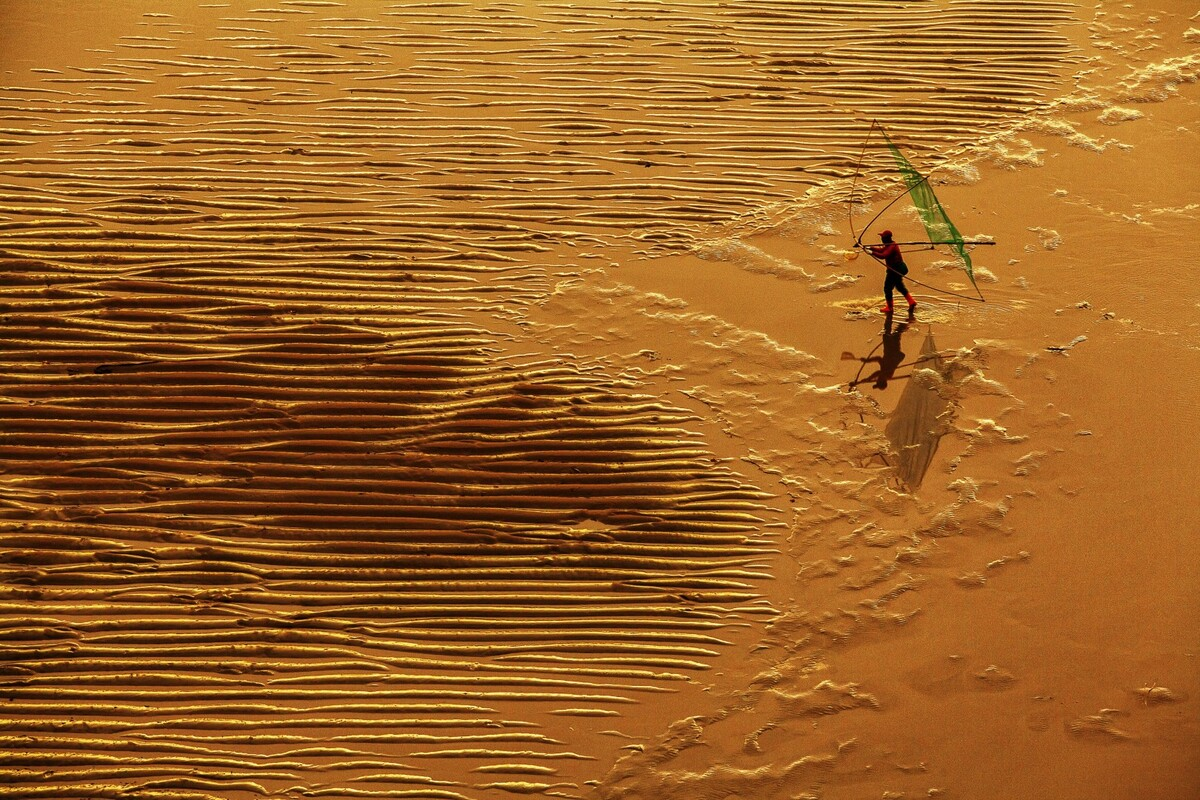 Another outstanding work selected in the final round of Earth Photo 2020 is Back From Fishing taken by Dong Min. The photo belongs to the People category. Photo: Earth Photo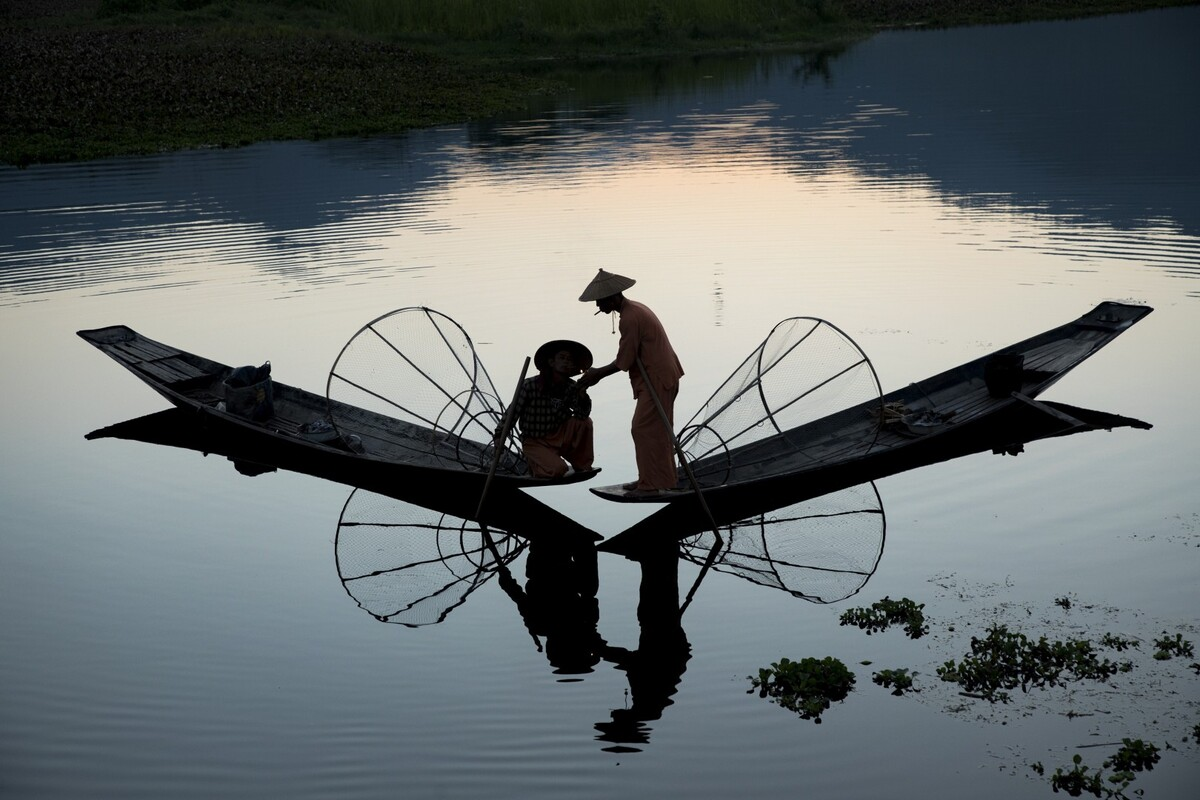 The picture Before Going to the Sea by Chen Mingchong also belongs to the category of People. The picture shows two fishermen preparing boats, nets, etc to go fishing in Myanmar. Photo: Earth Photo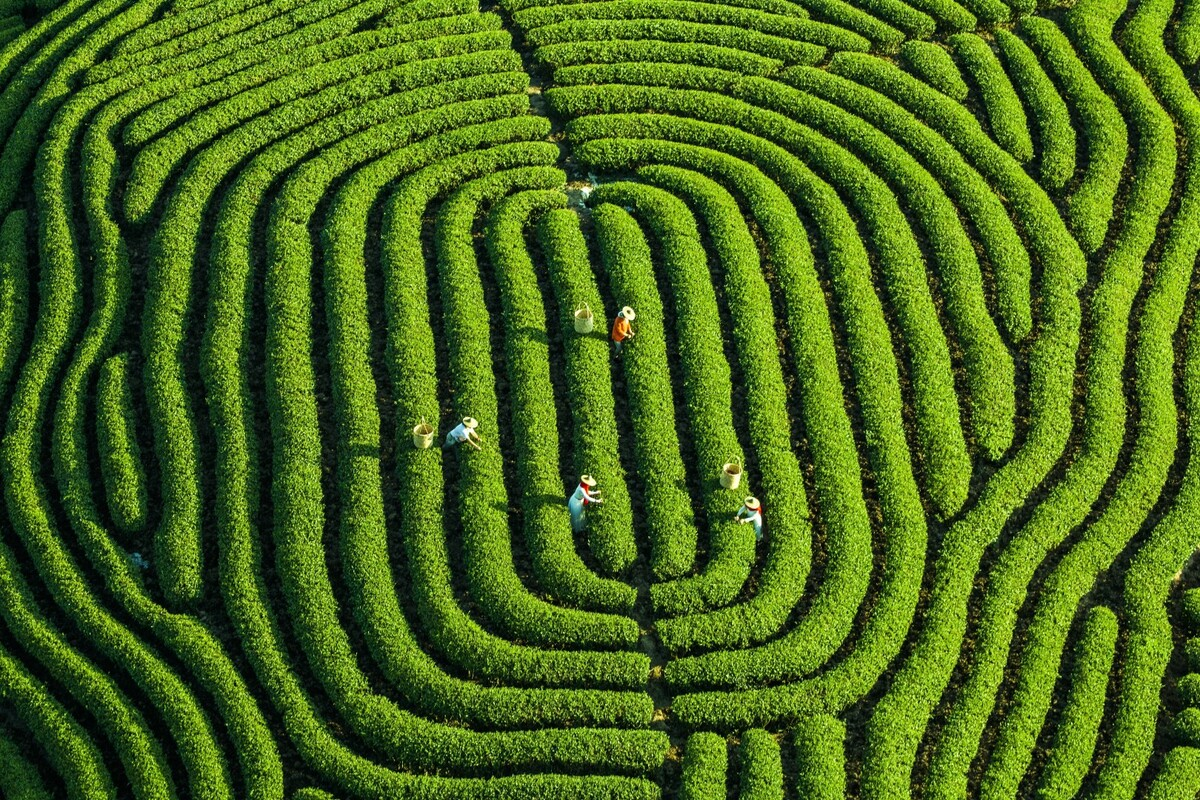 The photo capturing a bird-eye view of tea hills comes to the final round of the People category. From above, the tea hill is like a human's fingerprint, so the photo is called Fingerprints of the Earth. The photo is taken by photographer Ruan Kezhuang. Photo: Earth Photo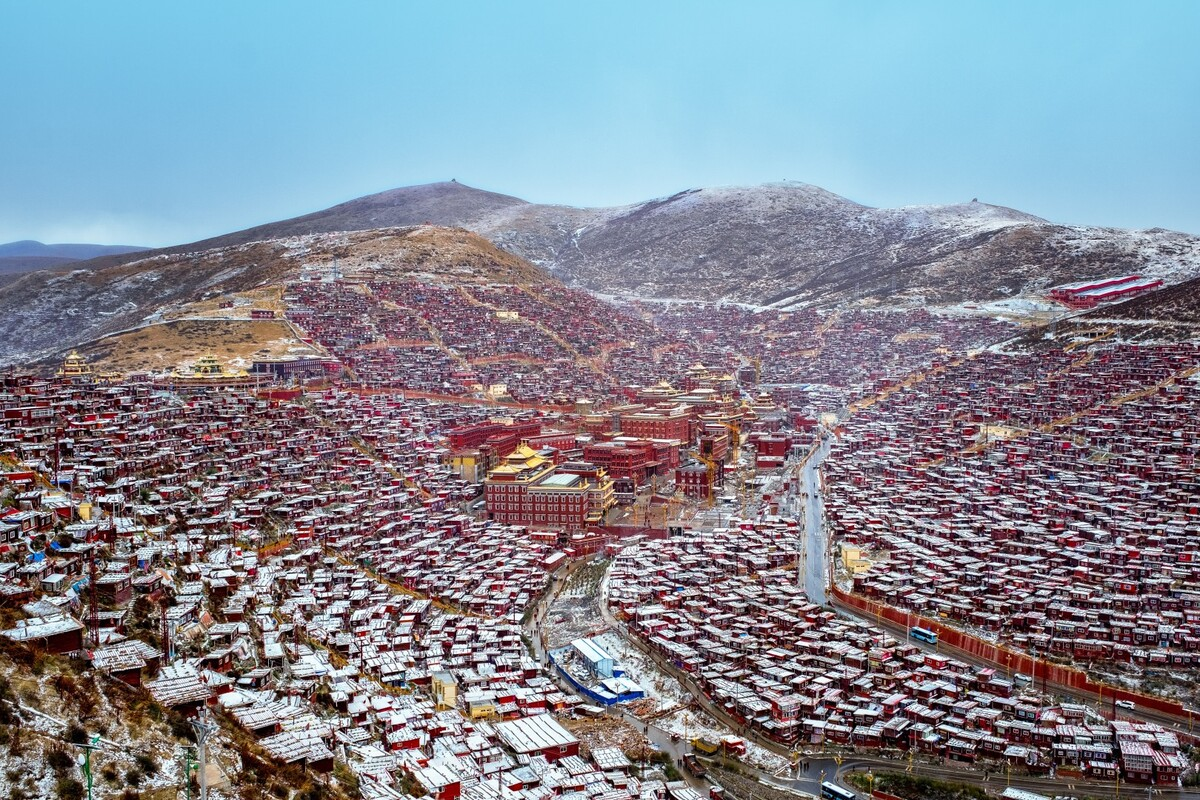 In the category of Places, the Seda Sacred Land photo by Chinese photographer Wang Wenwei is taken at Seda Wurong Buddhist Institute, Sichuan Province, China. The place is covered with red houses and golden pagodas against the blue sky, white clouds, and snowy mountains in winter. Photo: Earth Photo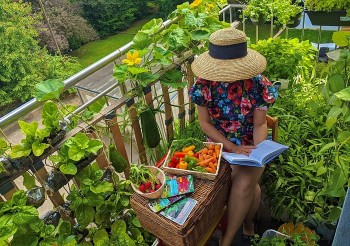 Overseas Vietnamese
An amaetur farmer, Chang Nguyen taught herself to build a small green space on her balcony.
Multimedia
In September, some isolated resorts in Sa Pa, Lao Cai Province and Hoa Binh Province have welcomed tourists with negative test results for Covid-19 within 72 hours.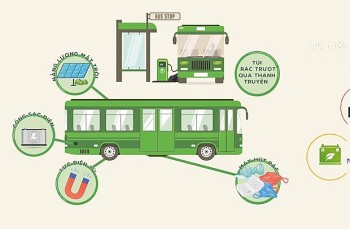 Viet's Home
Up to 800 initiatives on environmental protection have been submitted by Vietnamese youth to the British Council after only two months of launching.