Ho Chi Minh City
Fireworks in Landmark 81 and Thu Thiem Tunnel area. Video by Gia Minh/ VNExpress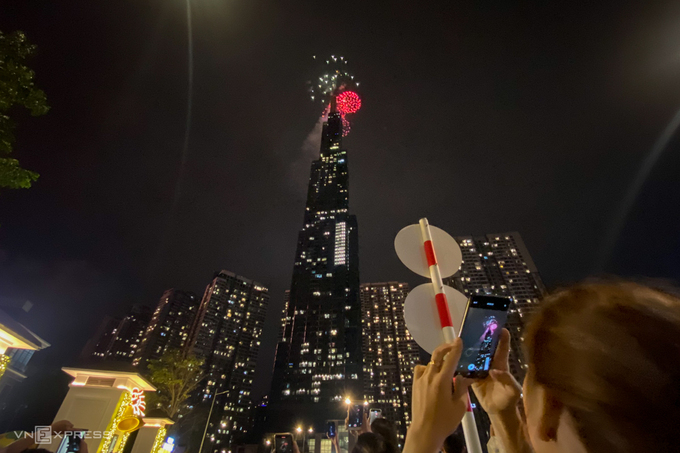 Fireworks are set off in Landmark 81. Photo: VNExpress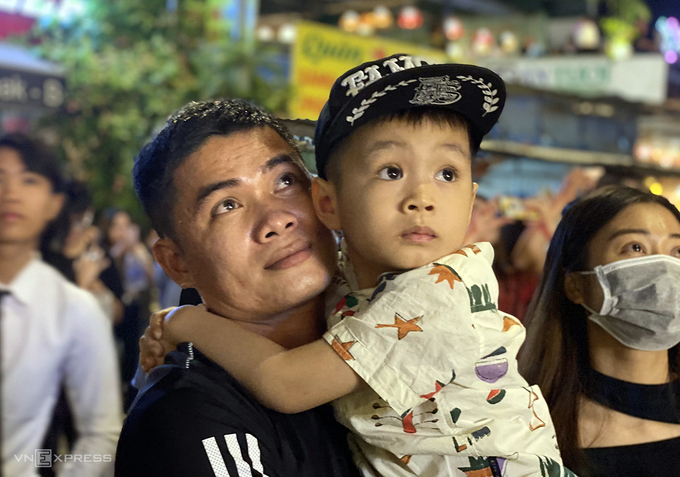 Residents relish the colorful firework show. Photo: VNExpress
Fireworks light up the Saigon sky. High-altitude fireworks are let off at the Thu Thiem Tunnel area and the Landmark Tower 81; meanwhile low-altitude firework at the Dam Sen Cultural Park and the Saigon Hi-Tech Park, according to VNExpress. Photo: VNExpress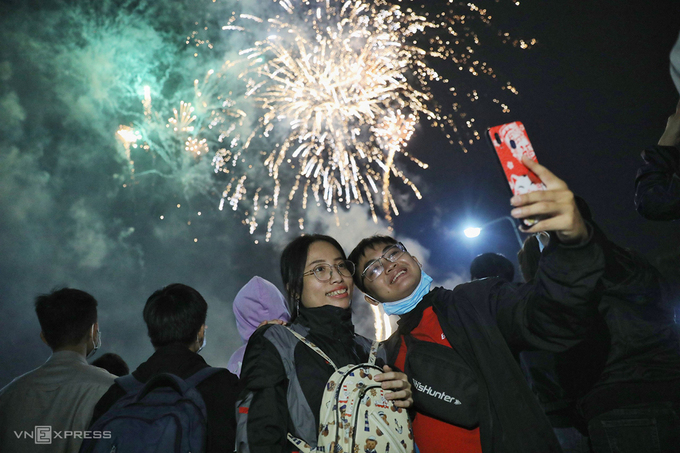 A young couple takes photos amidst the glorious firework background. Photo: VNExpress
People use their smartphones to capture fireworks. Photo: VNExpress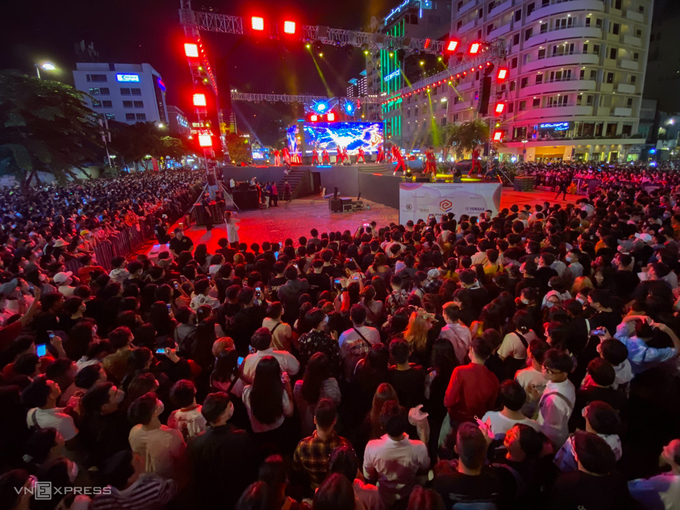 Earlier, Nguyen Hue walking street is packed with thousands of people watching outdoor concerts and waiting for fireworks. Photo: VNExpress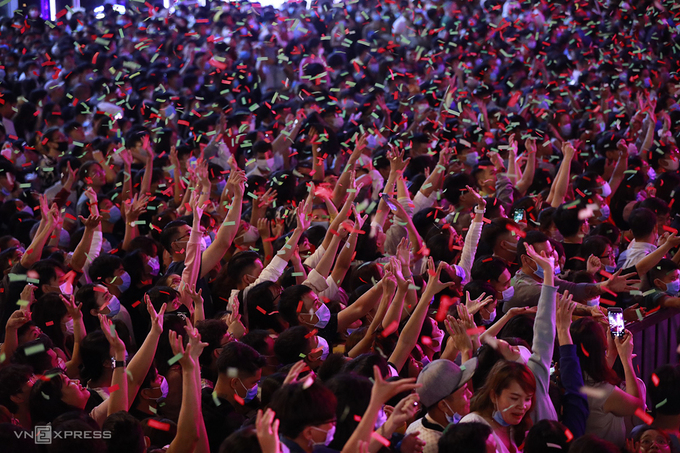 A bustling vibe overwhelms Nguyen Hue walking street. Photo: VNExpress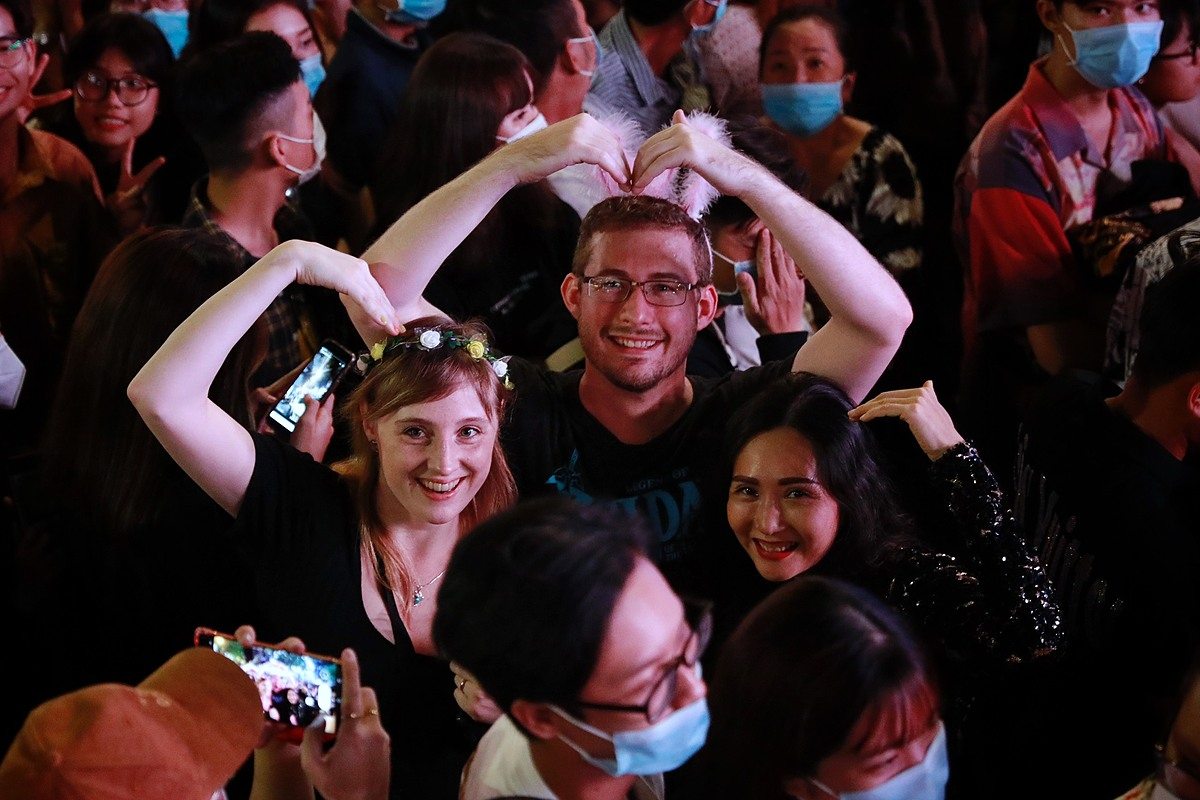 Foreigners eagerly take photos. Photo: VNExpress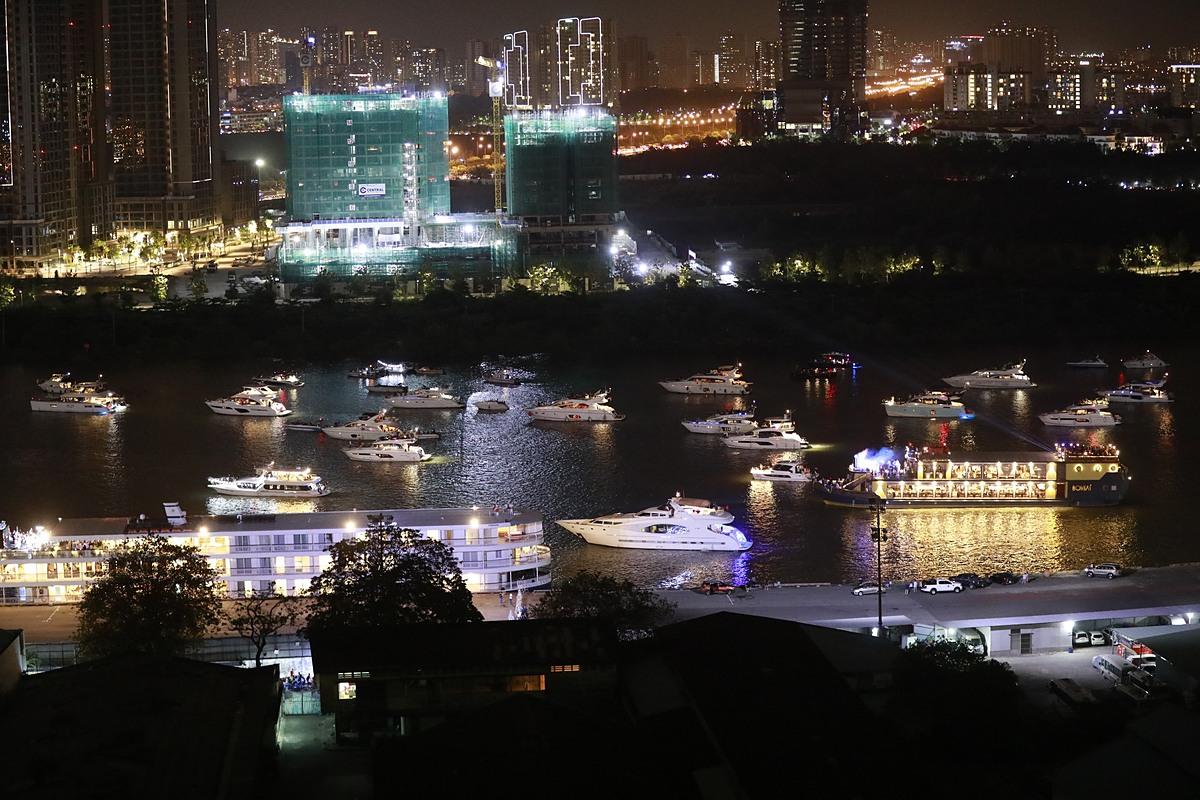 1Dozens of cruise boats anchor on the Saigon River waiting to see the firework display. Photo: VNExpress
Ha Noi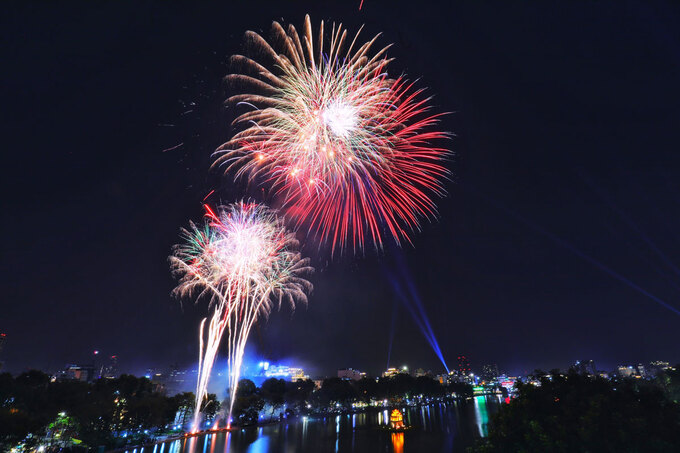 Fireworks go off in Hoan Kiem Lake. This is the first time that the capital city set off fireworks for New Year since 2016, when the government asked localities to spend that money helping the poor. Photo: VNExpress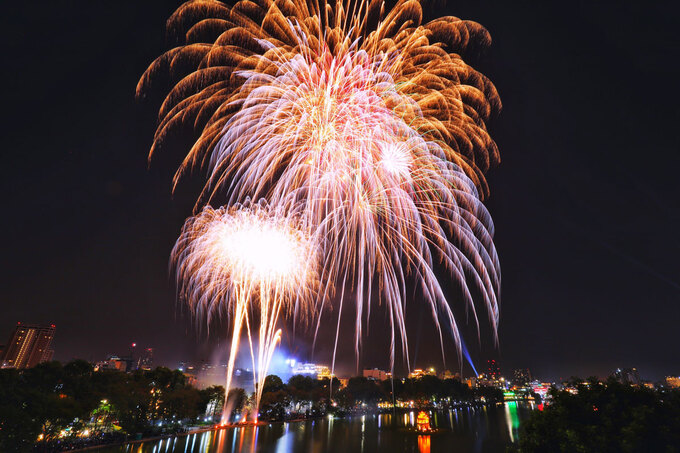 Photo: VNExpress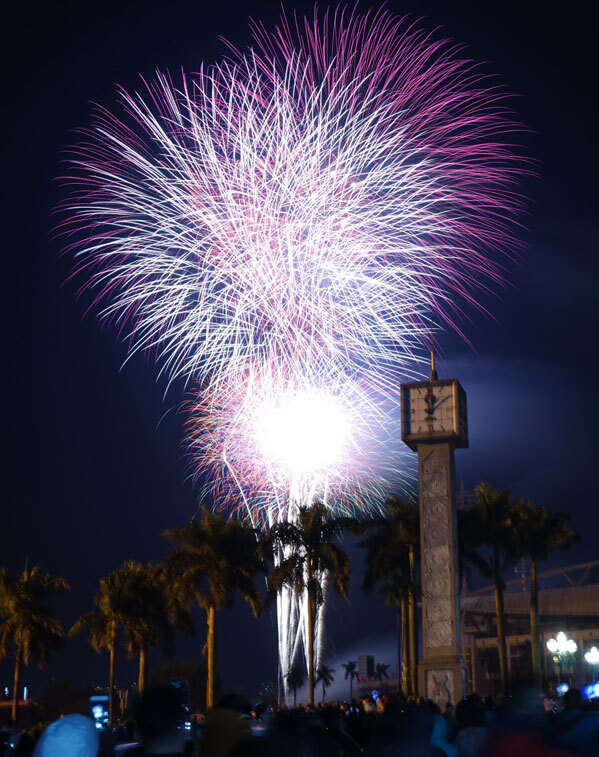 Fireworks are viewed in My Dinh National Stadium. This year, the high-altitude fireworks last for 15 minutes in three areas of the Hoan Kiem Lake (Hoan Kiem District), the Thong Nhat Park (Dong Da District), and the My Dinh Stadium (Nam Tu Liem District).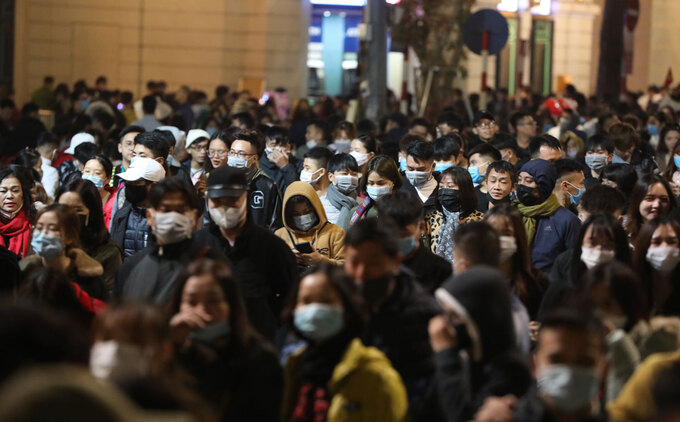 Hanoi walking street is jam-packed with people checking-in and listening to live music. The countdown party features many famous singers. Photo: VNExpress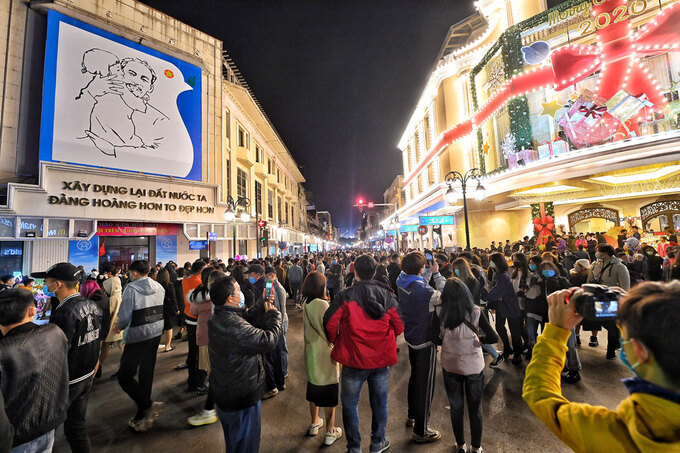 The chilly weather cannot prevent thousands of people from swarming to the streets to welcome the New Year. Photo: VNExpress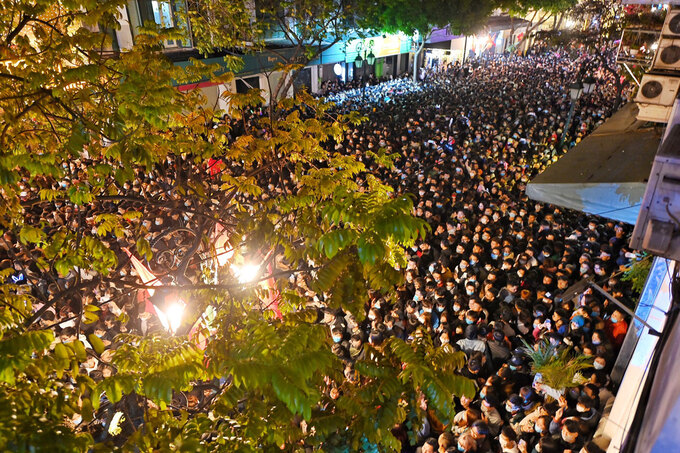 August Revolution Square has almost no empty spaces. Photo: VNExpress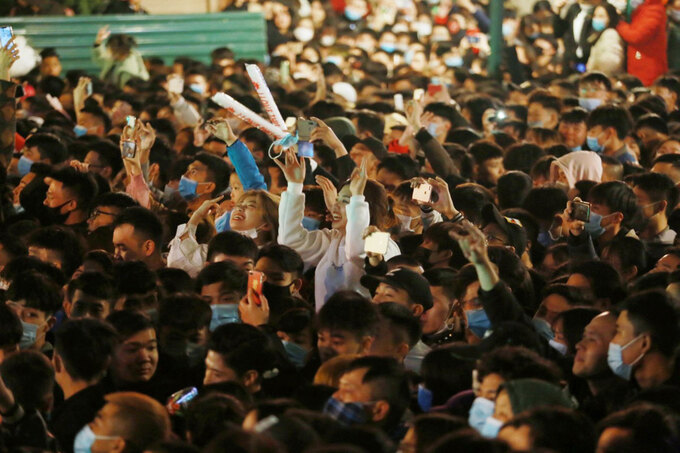 The crowd dances and cheers in live music. Photo: VNExpress
Da Nang
Dragon Bridge, Asian Park, and September 2nd Square are among the most crowded places on New Year's Eve in the central city of Da Nang.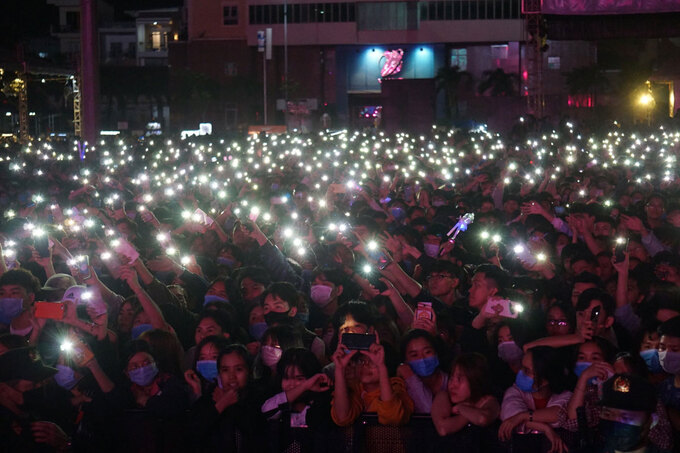 Flashlights create a sparkling scene at the September 2nd Square. Photo: VNExpress
"2020 was a year of turmoil in Da Nang, with two outbreaks of Covid-19 and natural disasters. I hope that the New Year will bring peace for everyone and the pandemic will be soon over", Ho Van, 29, a Quang Tri resident and is currently working in Da Nang, was quoted by VNExpress as saying.
Hue
In the central town of Hue, people celebrate New Year 2021 in rainy weather. Photo: VNExpress.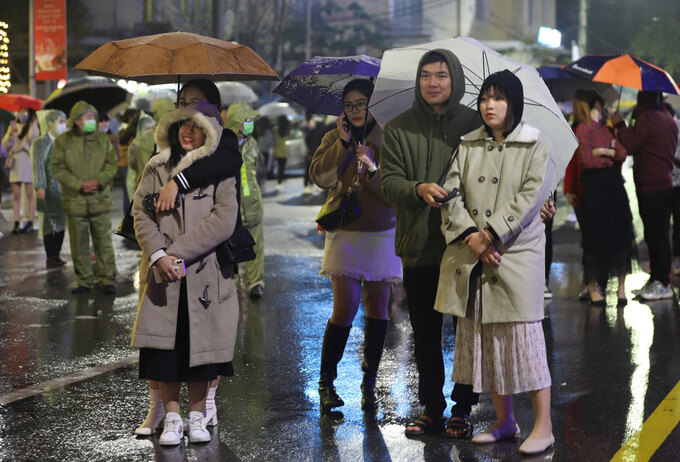 The countdown party attracts a large number of young people. Photo: VNExpress
Vung Tau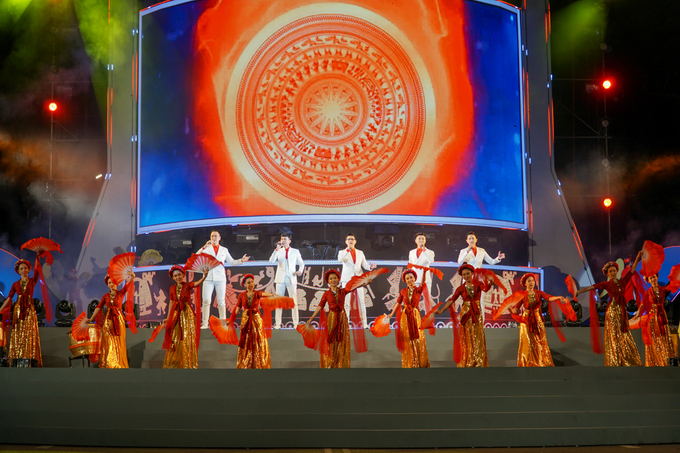 Art performance to welcome New Year in the southern beach town of Vung Tau. Photo: VNExpress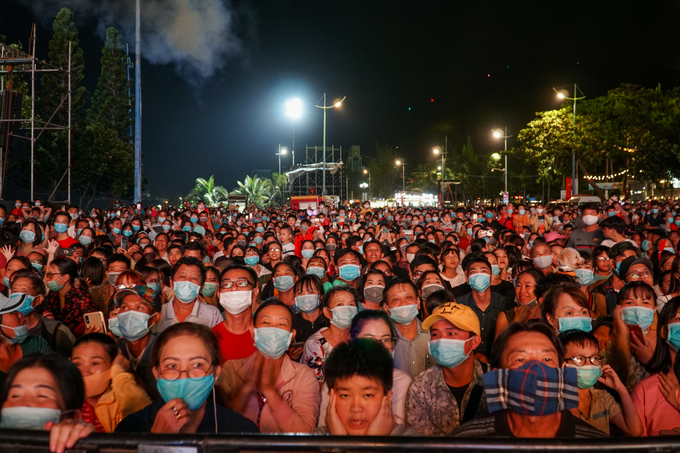 People wearing face masks enjoy art performances. Photo: VNExpress
Quang Ninh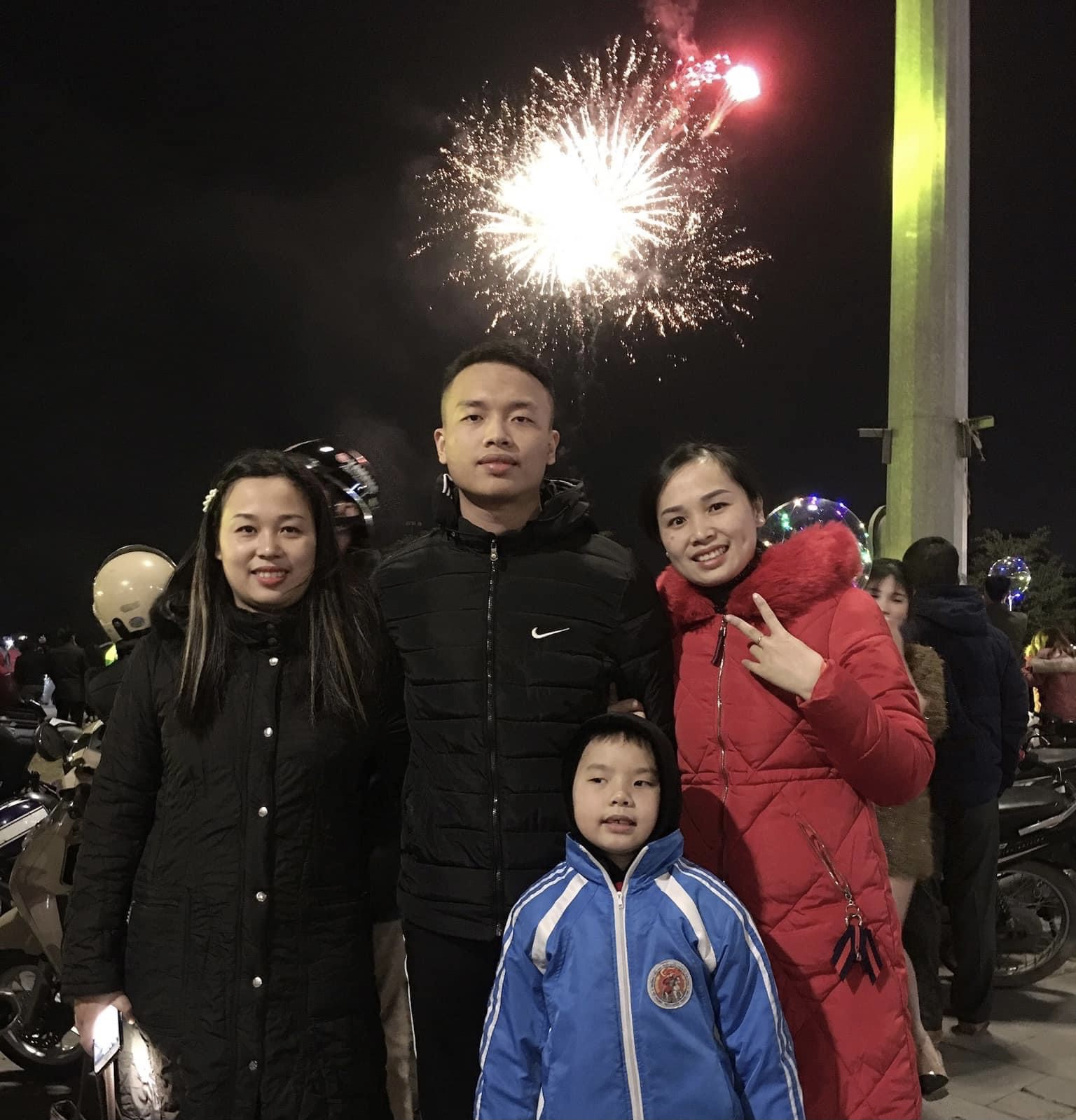 Residents in Ha Long City joyfully welcome the New Year 2021 at October 30 Square in Hong Hai Ward.
Photo: Quang Ninh Newspaper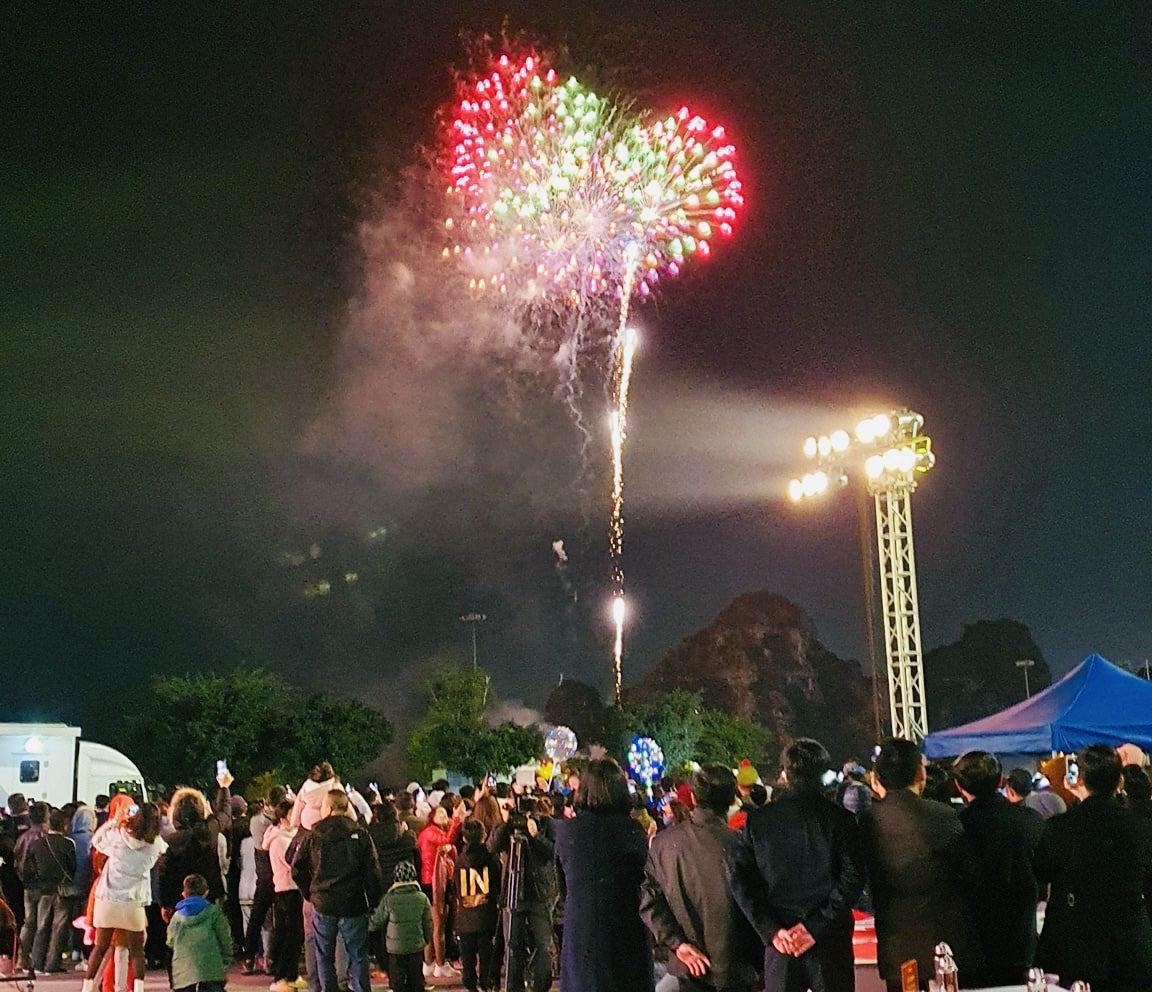 Ha Long sky is lit up with gorgeous firework displays. Photo: Quang Ninh Newspaper.
Malie Nguyen