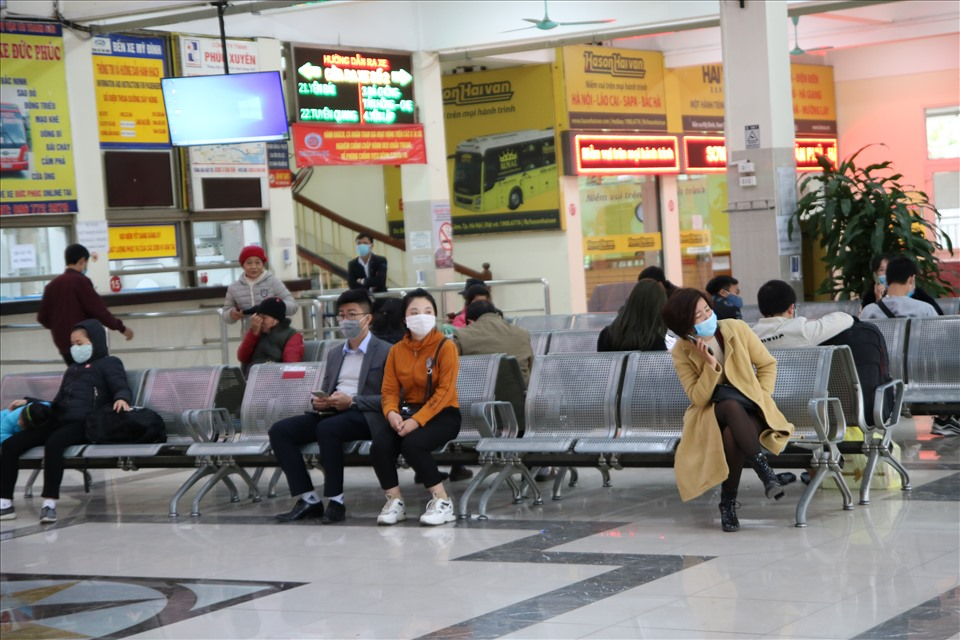 Photo: Laodong
According to Lao Dong (Labor) Newspaper, at the My Dinh bus station (Nam Tu Liem District) on January 28, most passengers strictly abide by wearing face masks and only some people ignore the rule.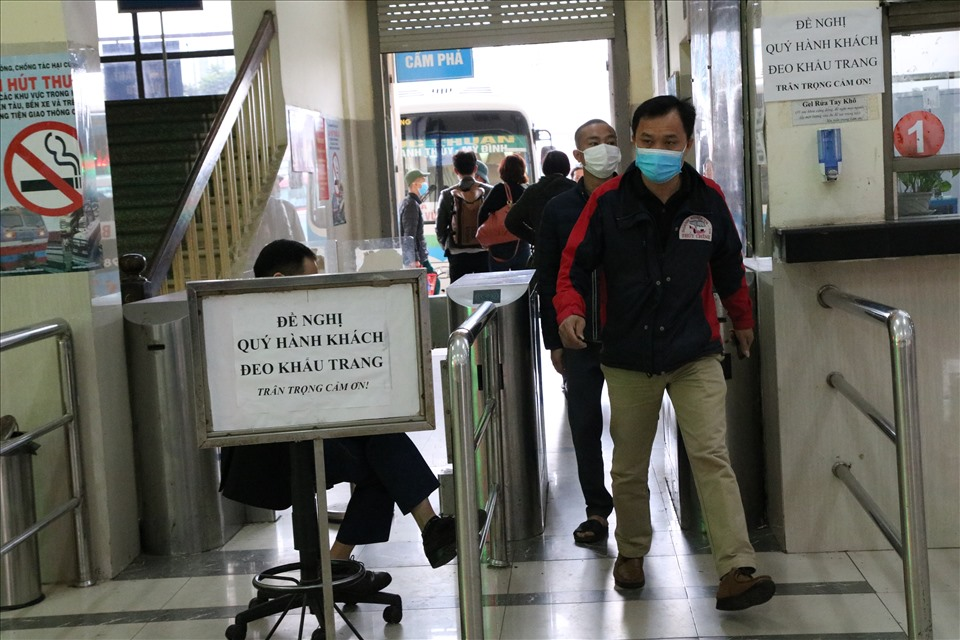 Photo: Laodong
At the entrances, the large boards are erected to propagate to people about the regulations on epidemic prevention and control. The bus station's staff are mobilized to remind passengers to wear face masks and distribute to those who do not have.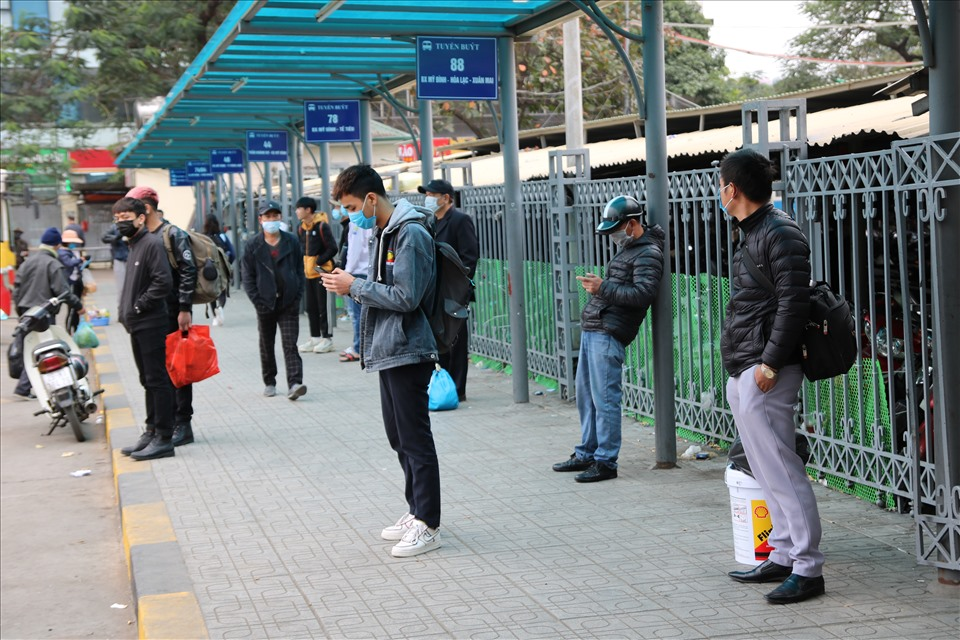 Photo: Laodong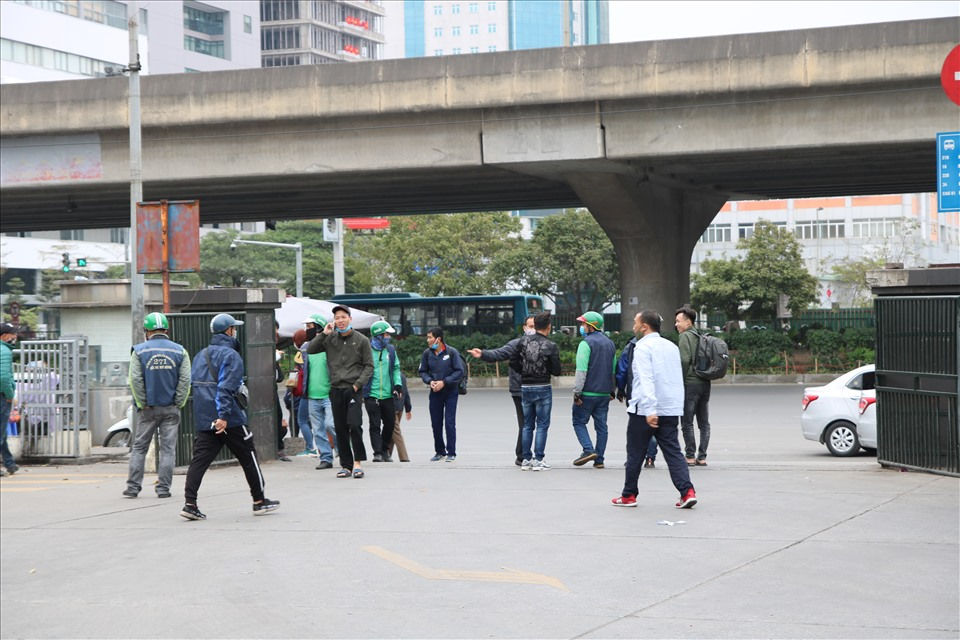 Photo: Laodong
Besides, the bus station uses loudspeakers to inform anti-pandemic regulations, punishment levels for violations as well as the suspension of public transportation from Hanoi to Quang Ninh starting 6 am January 28.
Ngo Quang Anh, 23, a Ha Long-based (Quang Ninh) resident said that he had the intention to return to his hometown but couldn't catch a car.
"Although the suspension of public transportation can affect many people for coming back home for Tet, I think it's one of the best ways to prevent the epidemic at this time", Quang added.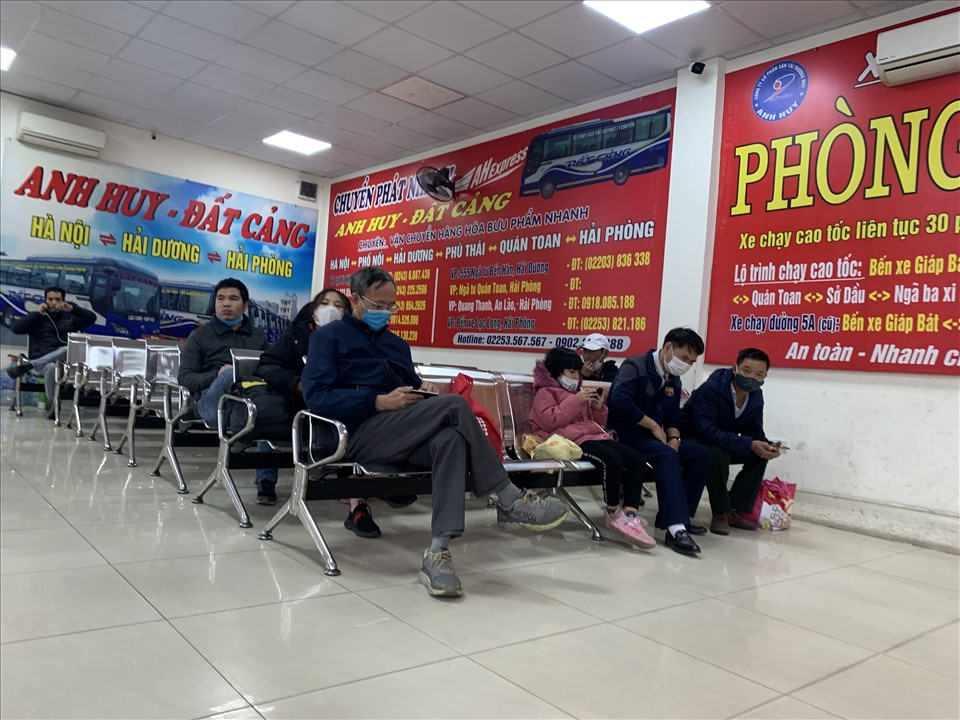 Photo: Laodong
At Giap Bat bus station (Hoang Mai District), passengers also adhere to the rule of wearing face masks and keep a safe distance from each other.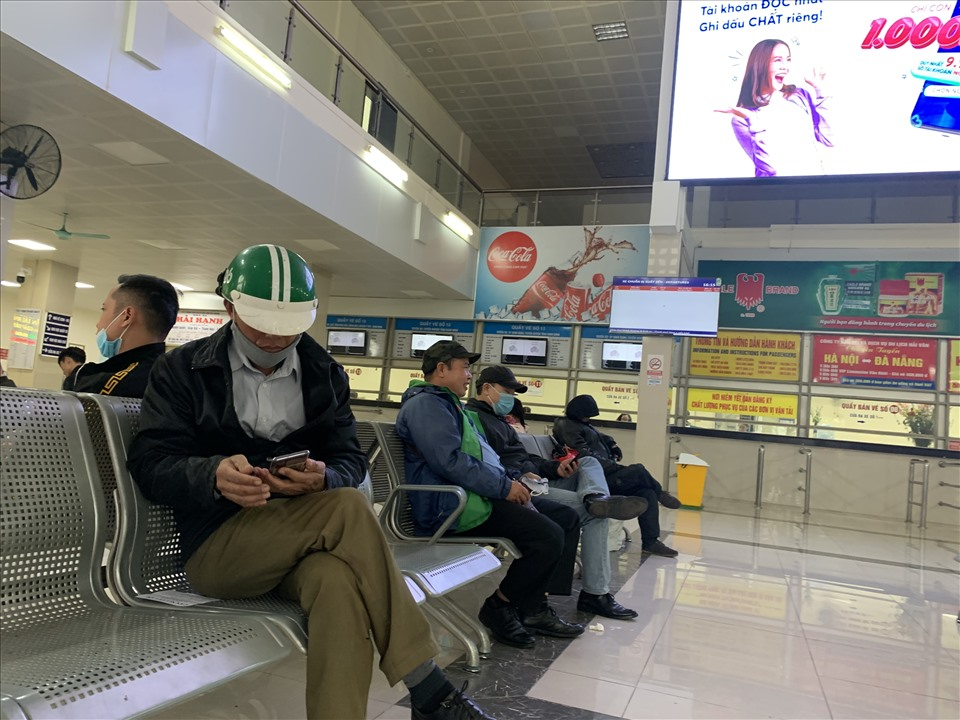 Photo: Laodong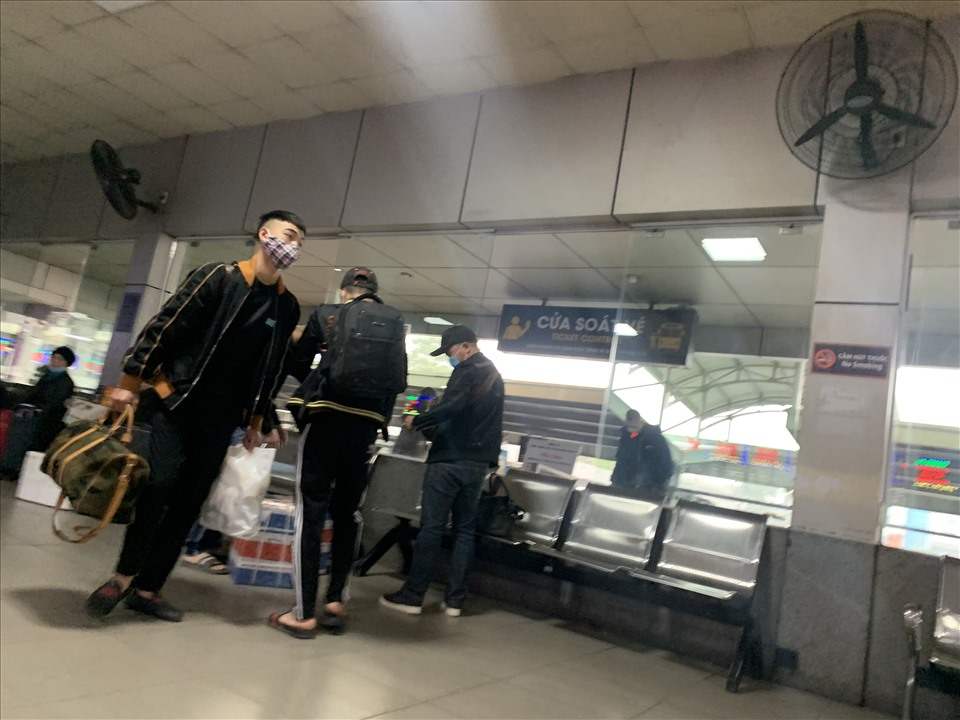 Photo: Laodong
Similarly, at Nuoc Ngam bus station (Hoang Mai District), the staff also continuously popularize and remind people to wear face masks. The large boards on anti-Covid-19 regulations are also set up right from the station gate.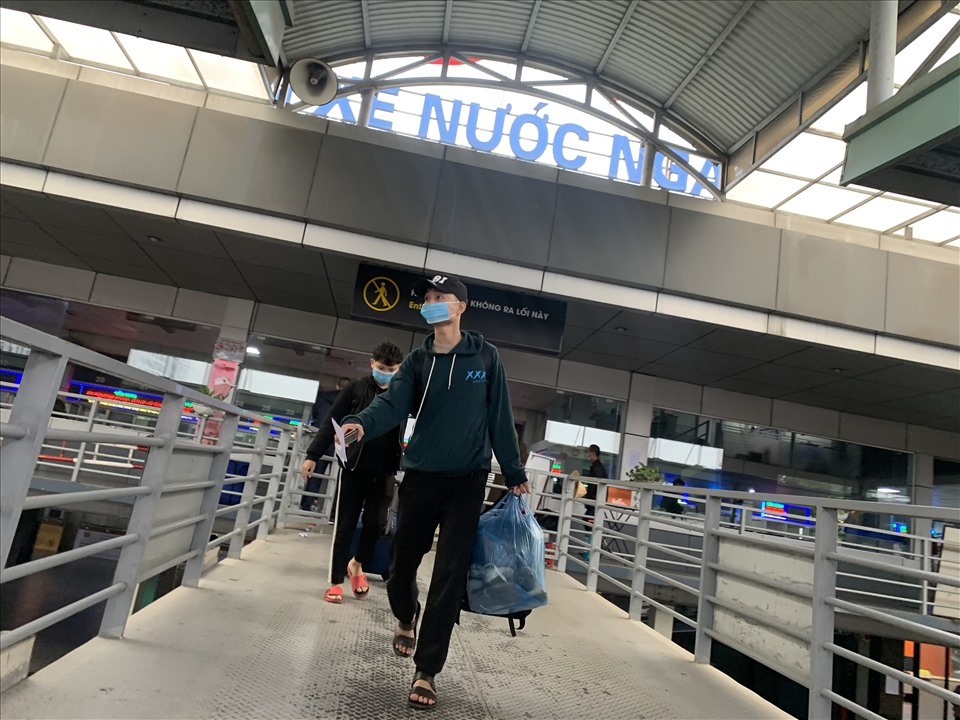 Photo: Laodong
Earlier, the People's Committees of districts and towns asked the task forces to regularly monitor and strictly handle illegal entrants and those who breach the regulations on Covid-19 prevention and control especially ones not wearing face masks in public spaces.
The capital city of Hanoi is on red alert against the possibility of a fresh coronavirus outbreak after a coronavirus patient was confirmed by the local medical sector.
Chu Xuan Dung, deputy head of the Hanoi municipal administration, described the risk of a fresh coronavirus outbreak in the locality as critically serious.
"The situation in Hanoi now is very different from the meeting we had a week ago. It is at high risk, extremely high risk, on red alert," Dung told at an urgent meeting on January 28.
He requested the local medical sector to work closely with partners in Hai Duong and Quang Ninh to hasten contact tracing and quarantine if new cases are detected.
He also asked hospitals across the city to raise vigilance to the highest level regarding the screening of patients and to review medical examination and treatment activities.
Hai Duong and Quang Ninh are two coronavirus hotspots in Vietnam at present. Nearly 100 cases have been confirmed after just two cases were announced on January 28.
Malie Nguyen