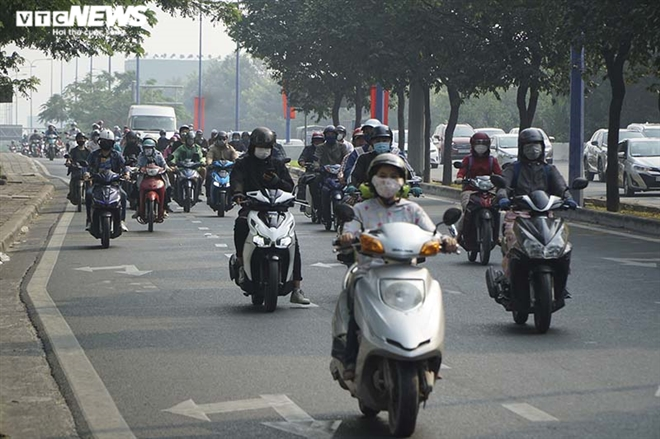 Photo: VTC News
In recent days, people in Ho Chi Minh City have raised their awareness of COVID-19 prevention and control by wearing masks in public spaces, VTC News reported.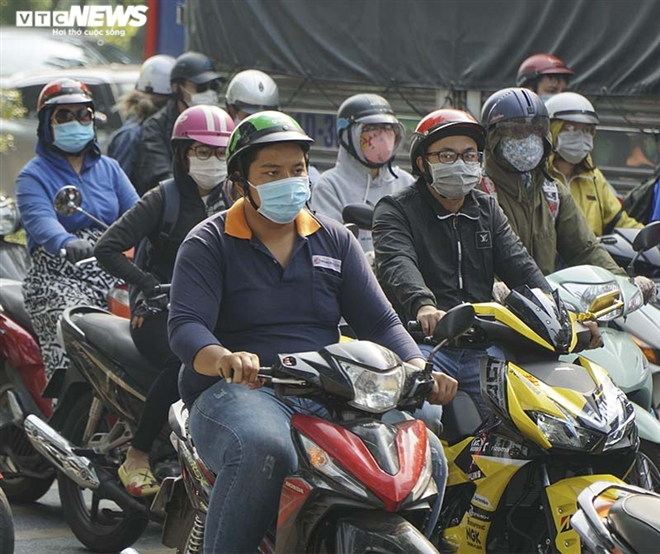 Photo: VTC News
Manh, a Thu Duc City-based resident said that he felt very worried and insecure as the Covid-19 resurges in Vietnam. "In the current complicated Covid-19 situation, wearing face masks is the best way to protect myself as well as the community", he said.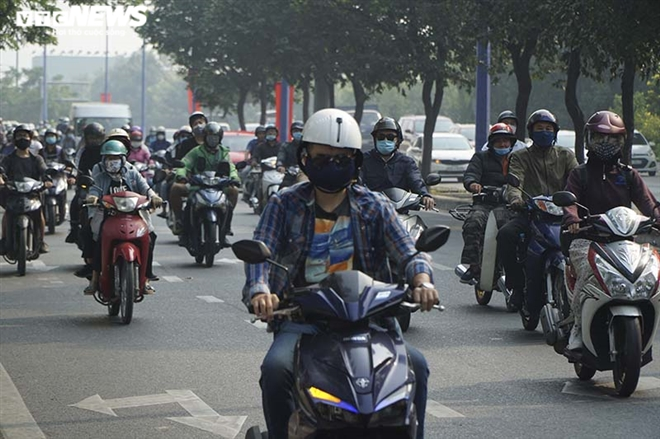 Photo: VTC News
The HCMC authority previously announced that it would strictly crack down on those who not wearing face masks in public places. Therefore, most people obey the regulation.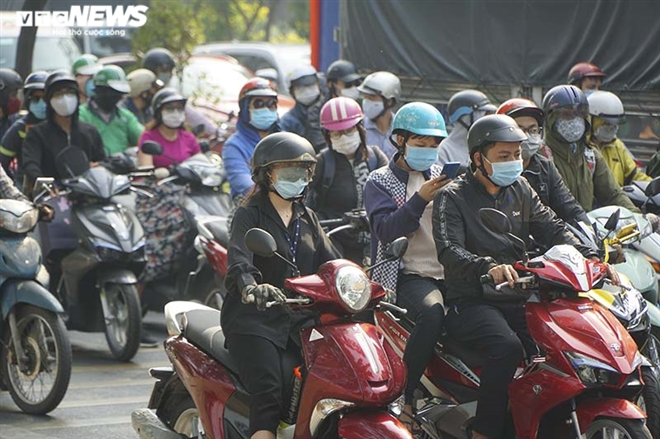 Photo: VTC News
"Earlier, I ignored the regulation of wearing face masks when going out. Now, everyone obeys the rule and so do I", Lan, from Binh Thanh district, was quoted by VTC News as saying.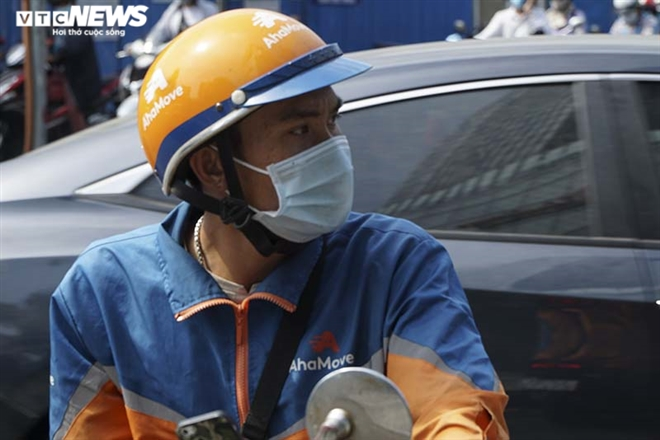 Photo: VTC News
For shippers, who frequently come into contact with other people, wearing face masks is the best way to protect themselves from infecting the virus.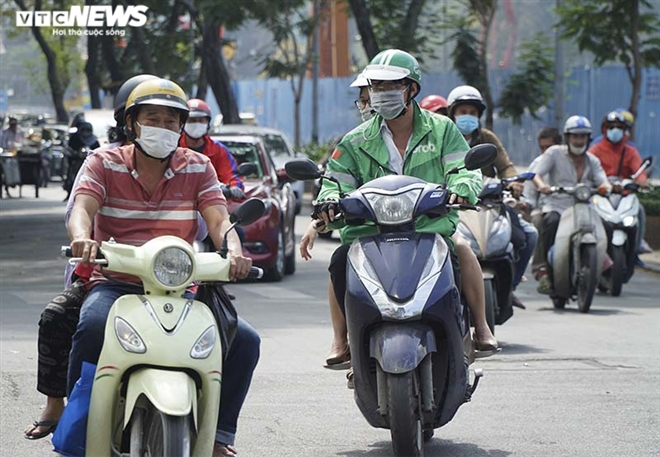 Photo: VTC News
Motorbike taxi drivers also follow the rule of wearing face masks.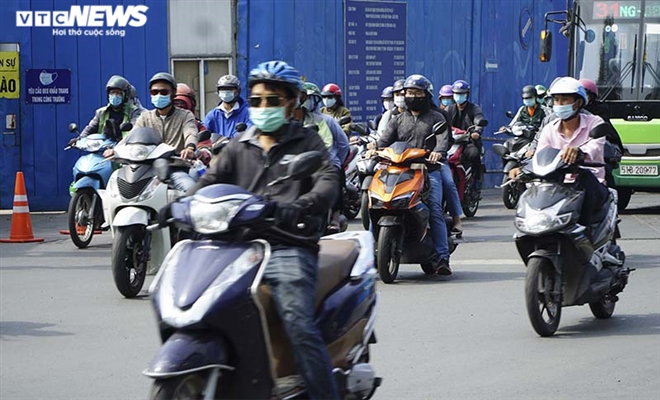 Photo: VTC News
As recommended by the Ministry of Health, apart from washing hands with sanitizer, refraining from gathering at public places, and keeping a safe distance, wearing face masks is also an effective measure to prevent Covid-19.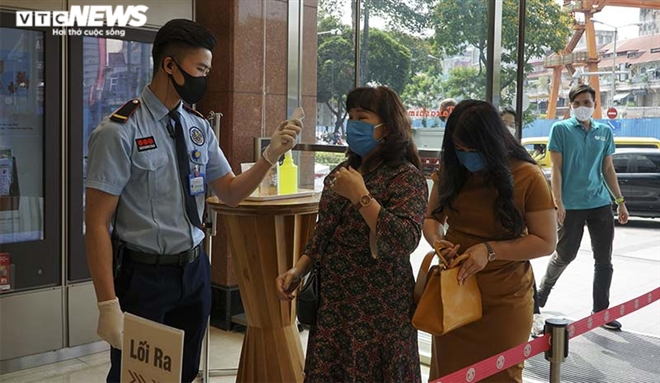 Photo: VTC News
At shopping centers in the locality, all customers have their body temperature checked before entering.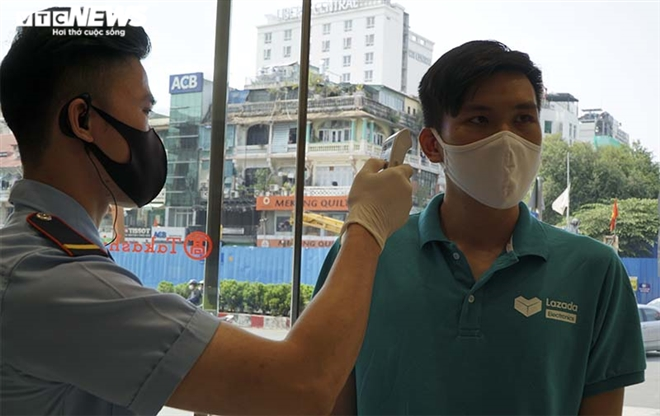 Photo: VTC News
HCMC confirmed the first coronavirus infection linked to the Hai Duong hotspot.
Nguyen Tan Binh, director of the HCMC Department of Health, said Saturday the man just returned from Hai Duong's Nam Sach District and is a cousin of a confirmed patient there.
HCMC authorities have locked down a hotel and a restaurant in District 11 in connection to the man.
Vietnam has reported 1,851 Covid-19 cases, including 964 domestically infected. Meanwhile, 1,460 cases have been given the all-clear. The death toll remains at 35. Among those still under treatment, eight have tested negative for the novel coronavirus once, five twice, and two thrice. A total of 26,861 people who had close contact with COVID-19 patients or arrived from pandemic-affected areas are under quarantine across the country.
Malie Nguyen