Phu Quoc Island: From the past "Hell on Earth" to today's top island city
From an island that used to be notorious for being "Hell on Earth" - the torture chamber of prisioners during Vietnam War, Phu Quoc island become the country's first island city with tremendous economic and social development.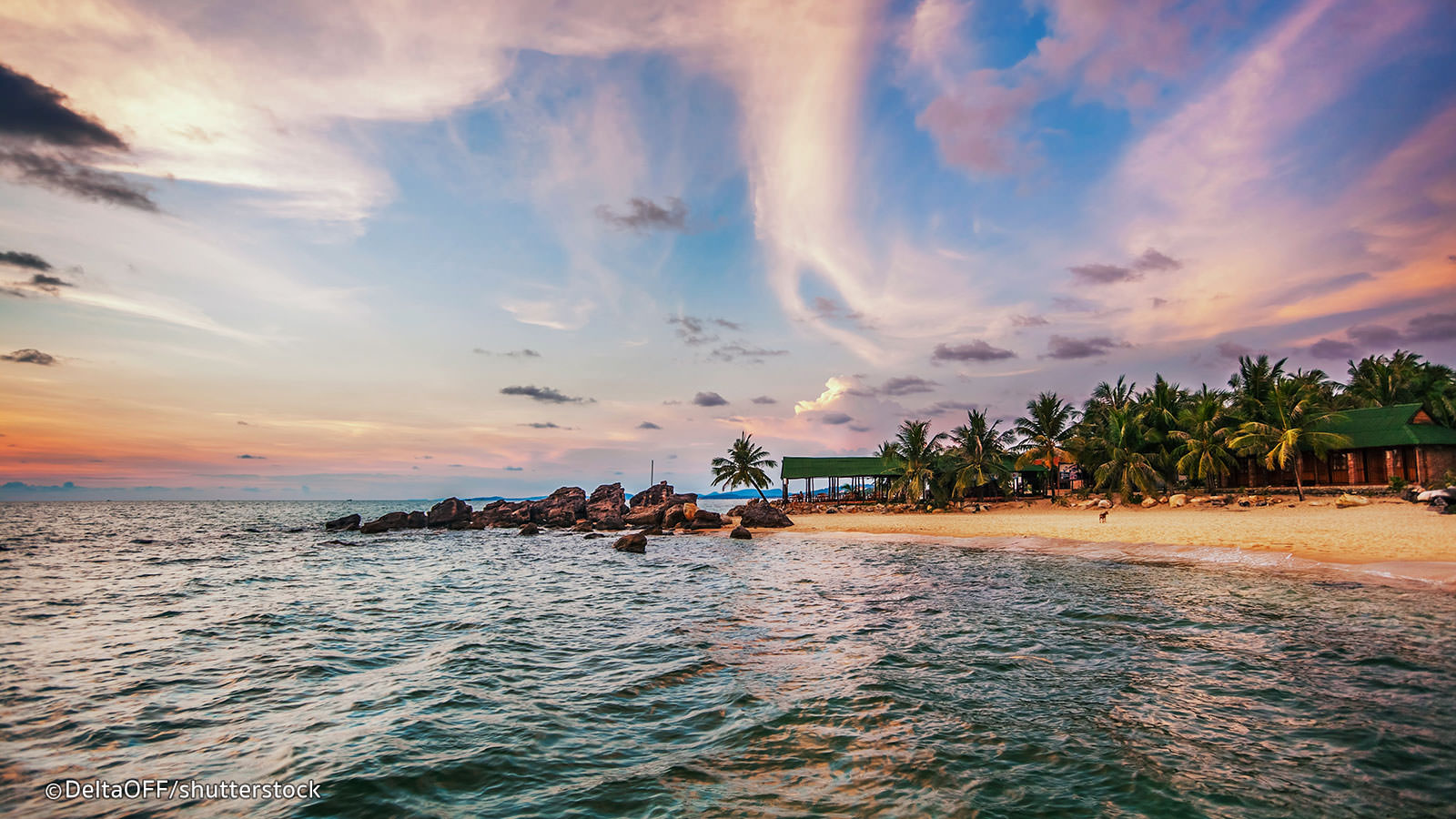 Photo: Shutterstock
Before the liberation of the southern region on April 30, 1975, the US and its puppet administration in the South built Phu Quoc prison to confine Vietnamese revolutionary soldiers, who were subjected to barbaric forms of tortures such as nailing on hands, feet and even head, stabbing the burned copper wires into the skin, drilling teeth, and burning and burying alive.
Phu Quoc – "Hell on Earth"
Phu Quoc Prison serves as a bleak reminder of Vietnam's turbulent past, where thousands people were imprisoned and tortured during the Vietnam War. Also called Coconut Tree Prison, this war museum now houses authentic torture instruments, photographs of former detainees and exhibits of brutal punishments.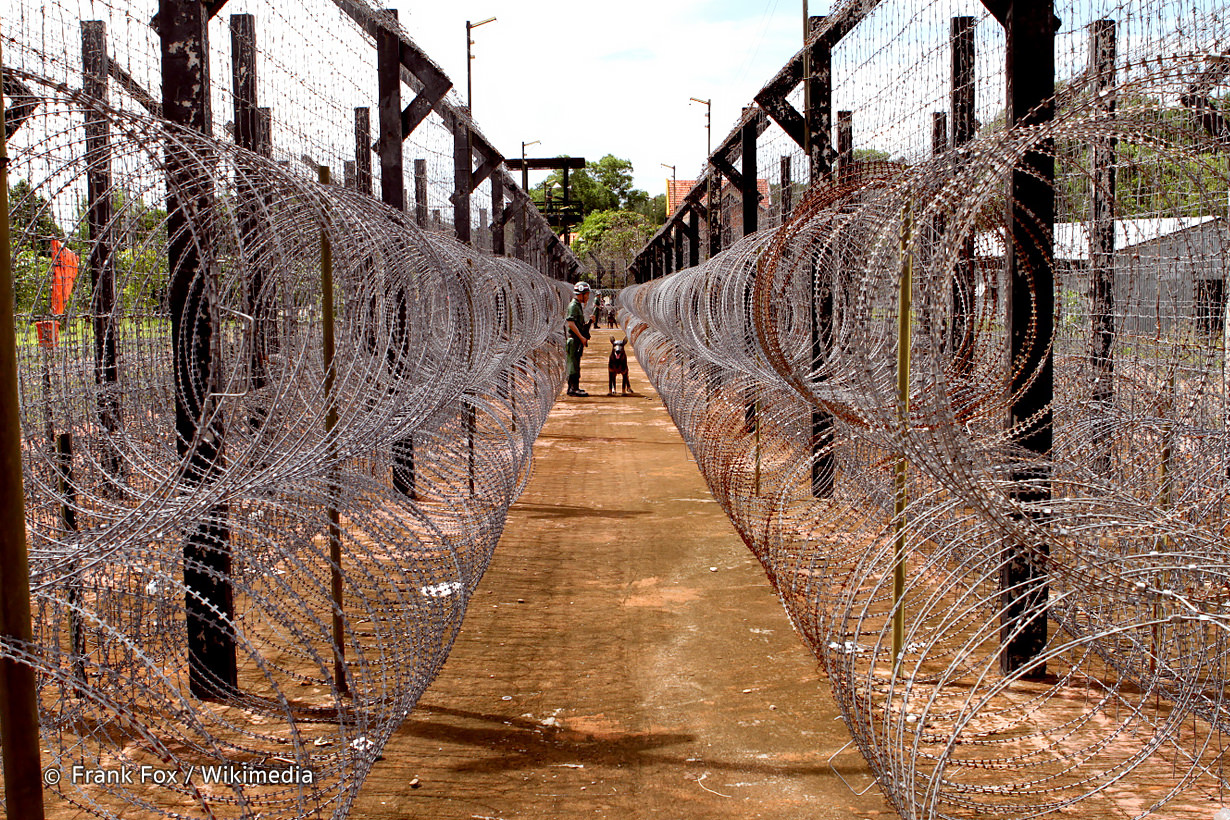 Photo: Wikimedia
Built in 1949 by French colonists, it is believed to have detained over 40,000 Vietnamese soldiers and political figures who have opposed both French and American forces. After the end of the Indochina War, most of the prisoners were released to their families but developed physical and mental disabilities due to the barbaric tortures of Phu Quoc Prison.
In 1995, the prison was declared a national historical site and opened to the public by Vietnamese government. Phu Quoc Prison also has a retail outlet selling handicrafts, local snacks, and books about the Vietnamese War. There are numerous life-sized wax mannequins depicting graphic scenes of torture within the two-storey exhibition centre, including crucifixion, food deprivation, and electrocution.

Photo: Vietnam Discovery Travel
Another prominent site in Phu Quoc Prison is the row of tiger cages. Prisoners were kept in total darkness and subjected to extreme heat and cold for a prolonged period of time, resulting in pneumonia and blindness. The prison is one of Phu Quoc Island's most iconic landmarks, attracting mostly former prisoners and foreign visitors looking to learn more about Vietnam's history.
However, the island has risen above the pain of war, and shot to stardom as a dynamic economic zone in recent years, with local production value grew average more than 13 percent during 2015-2020.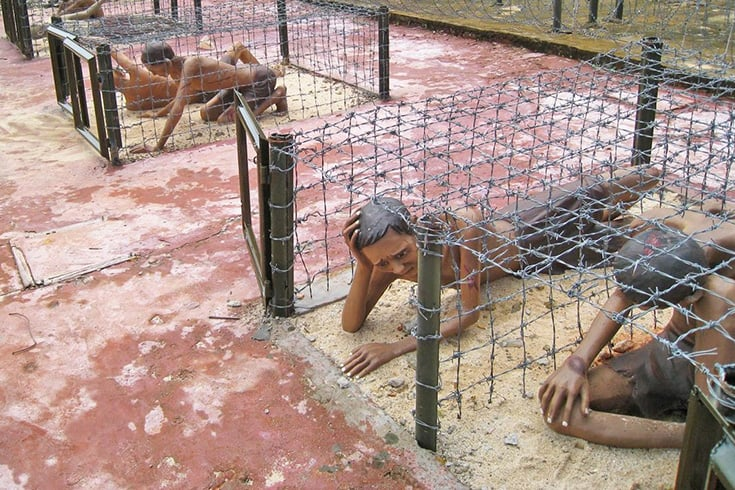 Photo: Theculturetrip
Phu Quoc Prison is not only a historical monument marking the evil during wartime in Vietnam but also a tourist destination where travelers cannot ignore when traveling on this venom island. Indeed, amidst the surpassing development of Phu Quoc "Pearl Island" today, tourism plays an extremely important role. They come to this prison to contemplate the statues and remaining artifacts. Artifacts inside and outside are still preserved well in their original locations, allowing visitors to imagine and visualize the most brutal torture scenes at Phu Quoc prison – The Hell on Earth. Nowadays, the prison has upgraded the indoor and outdoor exhibition areas with more valuable artifacts.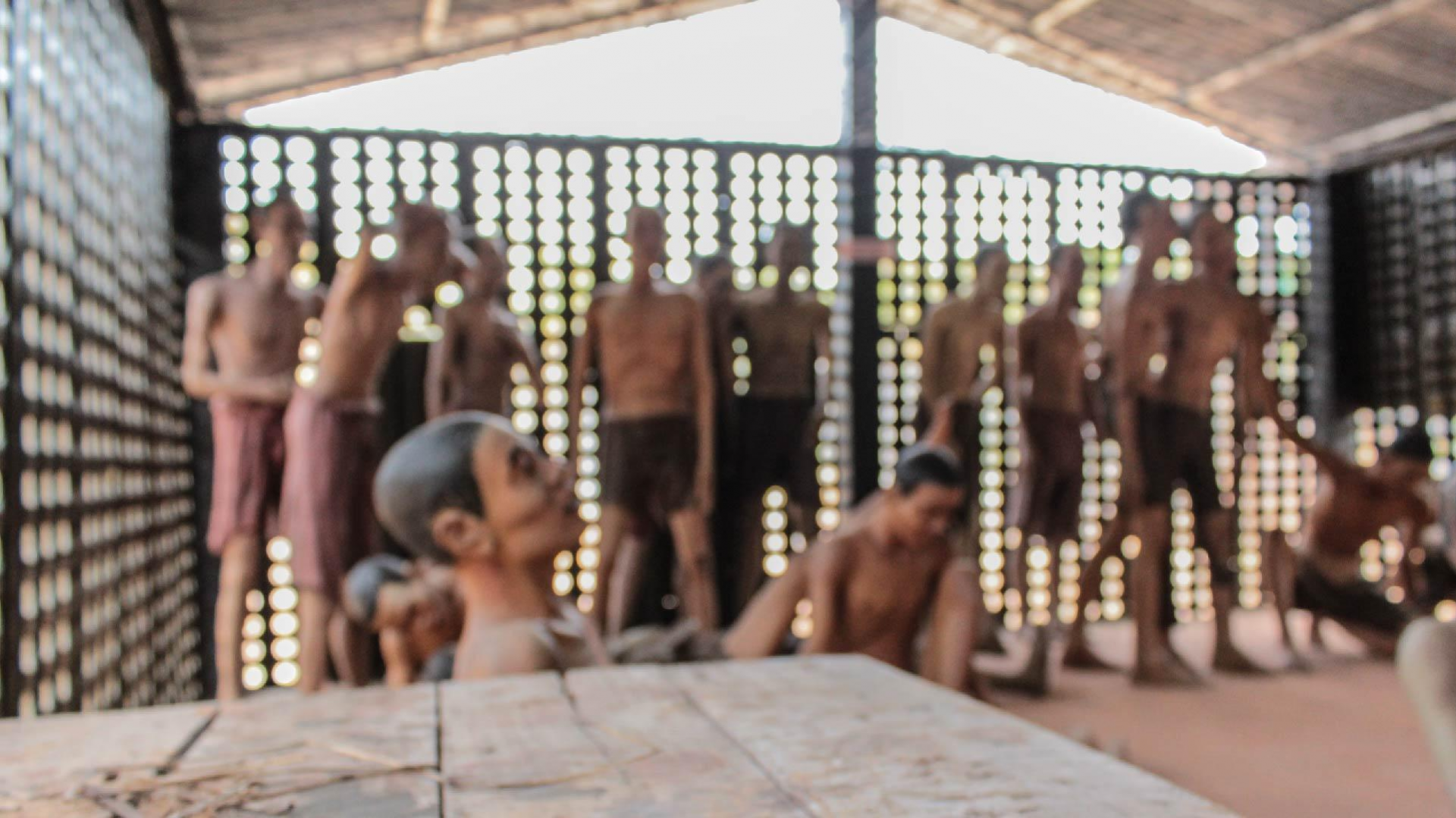 Photo: Dusit Journey
Besides being a tourist trap, Phu Quoc Prison Historical Site has sponsored the diversification of products of the province. This is also a "hot address" where Vietnamese young generation are educated with the tradition "Drink water to remember the source". This Prison is described as a statue for the spirit of freedom and independence that will continue to be raised and empowered in every Vietnamese heart.
Although existing in 6 years only, Phu Quoc Prison witnessed hundreds of deaths and thousands of injuries of Vietnamese soldiers, leaving lots of emotions for locals and tourists after their journey.
Photo: Asia Tour Advisor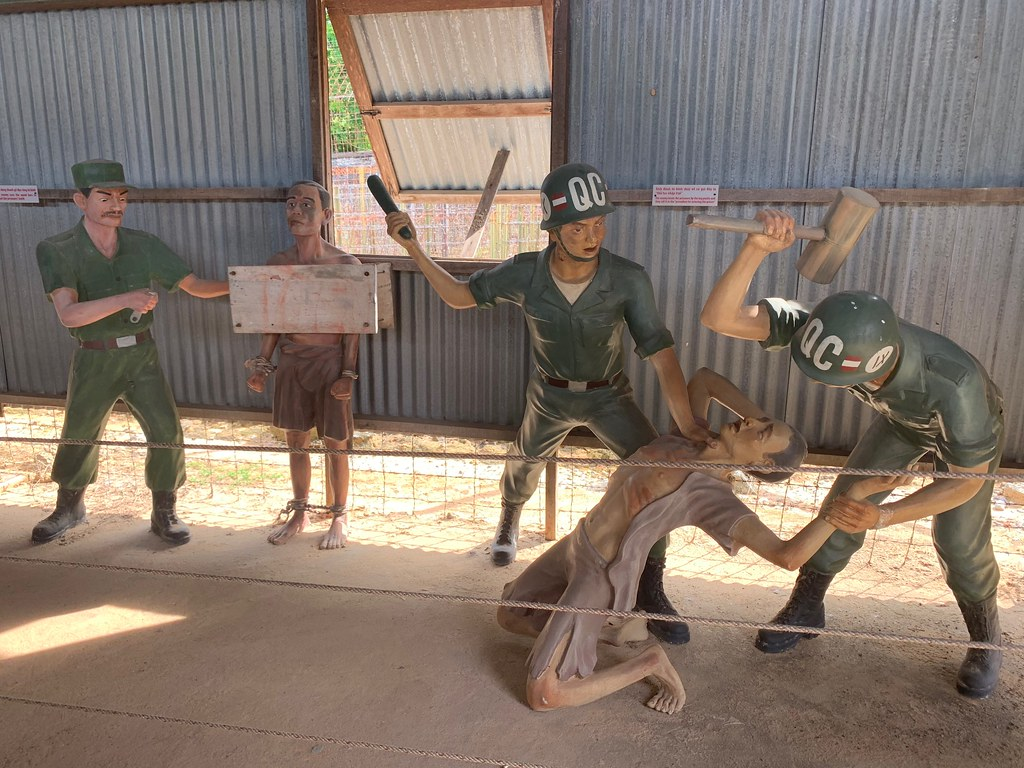 Photo: flickeriver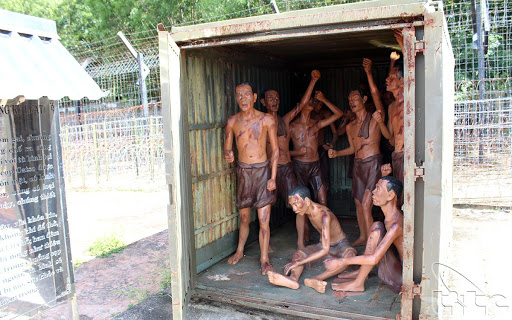 Photo: Vietnam-Tourism
Present and Future of Phu Quoc Island
Phu Quoc Island officially became the country's first island city on January 1, 2021. The establishment of Phu Quoc city plays an important role in the province's socio-economic development and in asserting the country's sovereignty over its waters and islands.
The island has an international airport, with many foreign airlines operate both commercial and charter flights to the island.
Photo: Shutterstock
The Government has identified Phu Quoc as one of the destinations in the country that will help revive international tourism after the COVID-19 pandemic is contained.
Blessed with white sand, turquoise beaches and balmy weather nearly year-round, with two-thirds of the island covered in tropical forests, Phu Quoc is truly a tourism paradise.
More recently, Phu Quoc National Park was designated a UNESCO Biosphere Reserve in 2006, due to the ecological diversity of the island, and also made news for having the world's longest oversea cable car route as well as the world's second biggest wildlife safari, both recent additions to the island's attractions.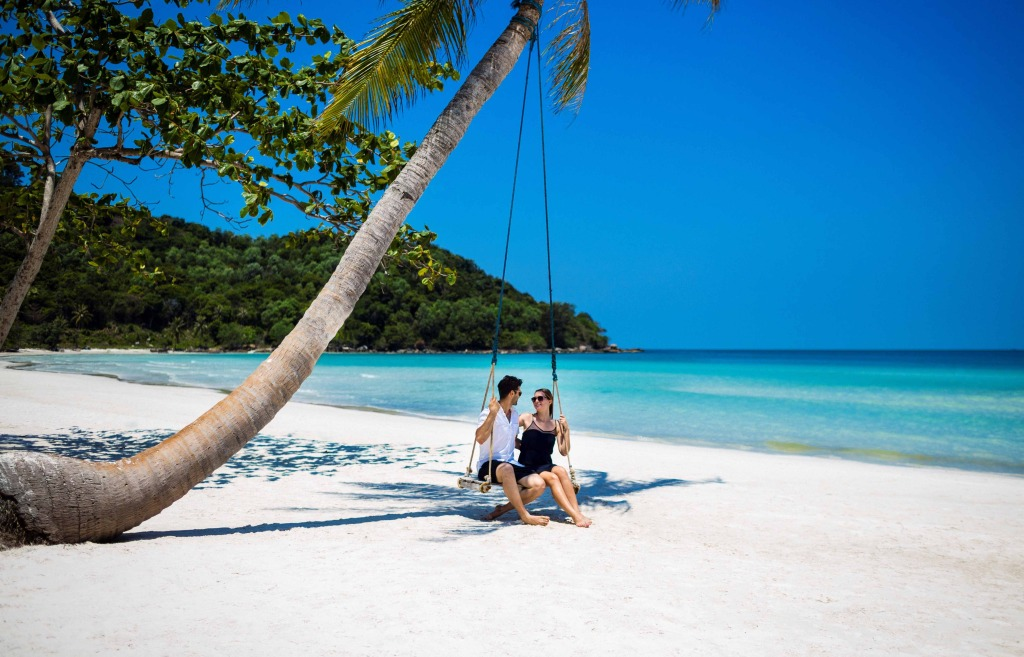 Photo: La Veranda Resort Phu Quoc
It is the largest island in the country at 590,000sq.km, almost the same size as the city-state Singapore, and is known for white-sand beaches and resorts, mostly located along its palm-lined southwestern coast.
The Phu Quoc National Park, with mountains, dense tropical jungle, hiking trails and wildlife, covers more than half of the island.
Apart from the natural beauty, tourists are also attracted by the island's luxury resorts, golf courses, animal safari, and casinos.
The island is geographically close to other parts of Southeast Asia and near several international freight routes, and can be reached in less than two hours by air from major cities in the region.
Chairman of the city People's Committee Huynh Quang Hung said that investors have registered some 16 billion USD in 328 projects in the city, stressing tourism projects have cast a new look to the "pearl" island.
Photo: Shutterstock
The city has focus resources to develop socio-economic infrastructure, several of works were completed and put into completion such as An Thoi international port, Duong Dong port and south-north highway.
According to Secretary of the island city's Party Committee Tong Phuoc Truong, Phu Quoc envisages to become a high-end tourism and service hub, as well as a sci-tech centre of the nation and region.
The island city is working towards sustainable development in tandem with historical and cultural preservation, and national security protection, he added.
Today's local population is roughly 103,000, with a thriving average GDP growth of 22%. The GDP per capita tripled from 2012 to 2017 while the per capita income is over 70,000,000VND. Finally, visitors to the island were over 2 million last year and authorities have scheduled upgrades in the airport so that up to 5 million visitors can arrive by 2020.
From a shipping hub, to a remote island prison, to becoming one of Vietnam's top resort destinations, Phu Quoc has weathered many changes. But it remains, as always, a tropical taste of paradise.