The journey of trekking and conquering Lung Cung Mountain in Yen Bai
For the tourists who love challenges and trekking, Lung Cung Mountain is a must-see destination that attract people for its majestic beauty.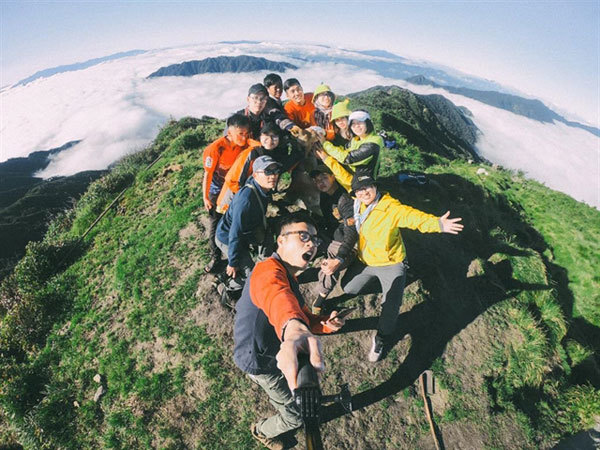 Checking in the Lung Cung mountain peak. — Photo didulich.net
Lung Cung is named after a village located deep in the most rugged mountains in Nam Co Commune, Mu Cang Chai District in Yen Bai Province. The beautiful trekking route is a harmonious picture of green grass hills, white reeds, vast primaeval forests, and terraced rice fields.
It's about 250km from central Hanoi to Lung Cung. We took a car from Hanoi to Yen Bai, then rented motorbikes to travel between the villages of Mu Cang Chai District. Because of the mountainous terrain, we rented motorbikes instead of scooters, according to Vietnamnet.
In recent years, Lung Cung villagers have created tourist routes and guided tourists to climb the mountain, giving them extra income. However, these efforts are largely disorganised.
"Lung Cung has many beautiful spots with many kinds of flowers. Recently, many tourists have wanted to come here, but the unfavourable roads are also a barrier for people in the village who want to develop the economy and promote tourism.
"We hope that authorities will invest facilities from the commune centre to the village for convenient travel," said Giang A Sang, a resident of Lung Cung Village.
Conquering Lung Cung Mountain
Tu San Village possesses many diverse cultural features, thanks to the combination of architecture, cuisine and living habits of the people.
There are several ways to reach the top of Lung Cung Mountain, but many people say trekking from Tu San Village is the best. This road has a diverse terrain with green grass hills, a mysterious jungle and a beautiful bamboo forest. Each layer of vegetation offers beautiful landscapes, making the trek less strenuous.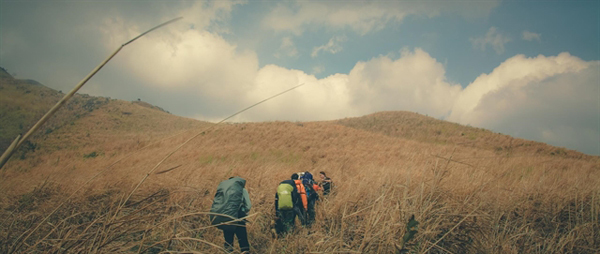 Tourists conquer Lung Cung mountain peak from Tu San Village. — Photo tripnow.vn
After leaving Tu San Village in the thick fog, we got lost in the vast reed fields, fluttering in the wind. In the distance, clouds were rising. Through the white reed fields, we entered a forest in which old trees covered the sky, making the forest seem dark.
It seemed that we were going through the primaeval forest with the most beautiful scenery. The forest has large, mossy, flat rocks as well as many streams and waterfalls. Going a little further, we saw unique vegetation with bamboo intermixed. The further we went, the more the small trees intertwined.
Photo: The Traveler
Near the top of the mountain are fields of white flowers. It was still sunny in the afternoon, but it was very cold because of the wind. Crossing the carpet of white flowers, we stopped to determine what way to go. Perhaps the distant peak was Lung Cung. The wind was getting stronger and stronger and we floundered when walking on the yellow and brown grass fields due to the strong wind.
We clung tightly to the trees on the hillside and continued walking. The sky was getting bluer. Clouds rolled and drifted fast. These beautiful moments of nature made our footprints stronger.
We walked along the abysses with high winds and passed white flower slopes dyed by the sun.
We were very excited when the landmark of 2,913 metres above sea level at the top of Lung Cung appeared.
Other places to see in Yen Bai
Rice terraces in Mu Cang Chai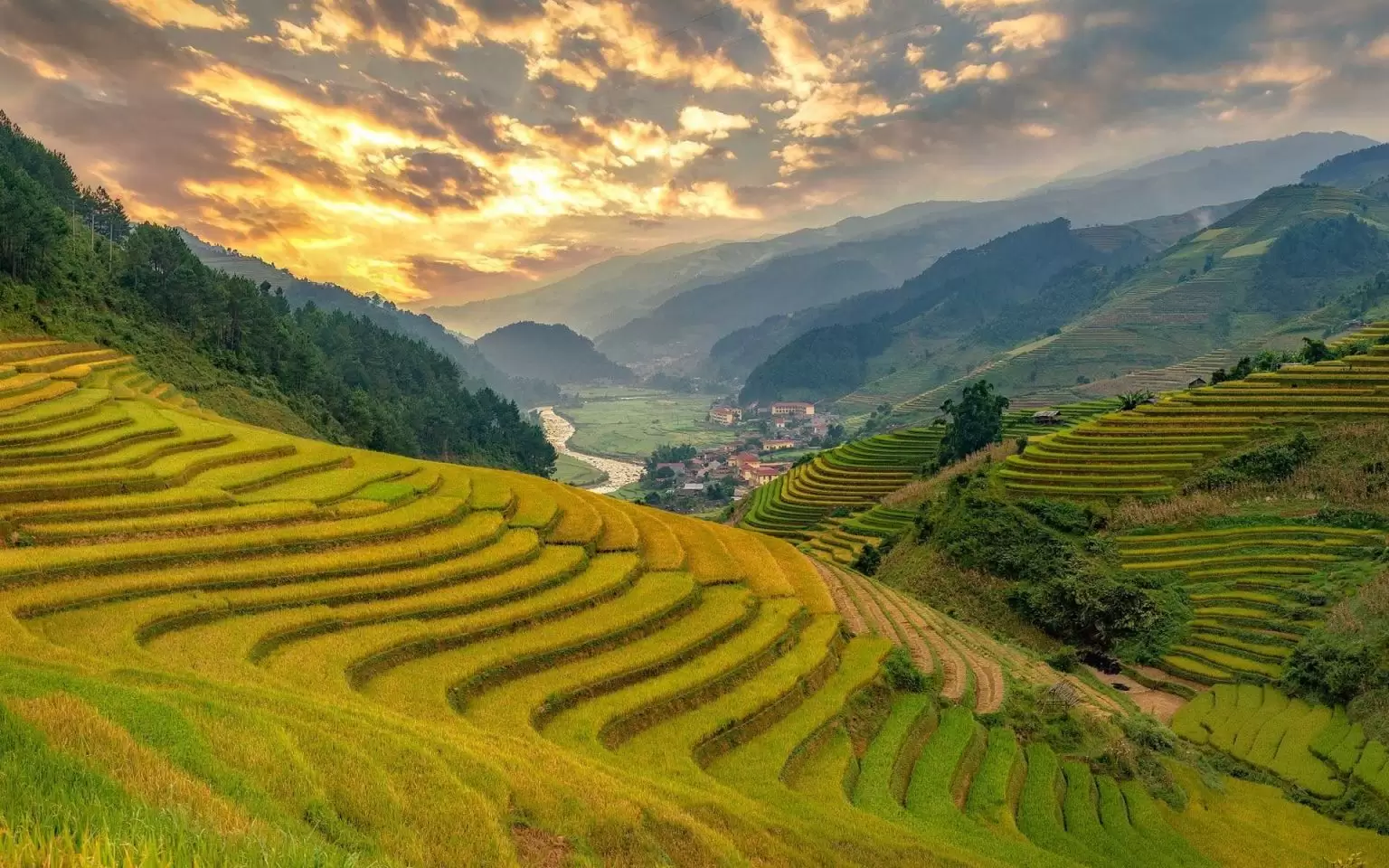 Rice terraces in Mu Cang Chai was ranked as national relic site in 2007. (Photo: Vietnamtravel)
It can be said that Mu Cang Chai is the first and foremost reason for people coming to Yen Bai due to its stunning rice terraces and captivating mountains. The district is home to about 2,200 hectares of terraced rice fields, with 70% situated on three communes: La Pan Tan, Che Cu Nha, and De Su Phinh. From late September to early October, ripen rice terraces with bright yellow stretching from the top of mountains down to small streams create the magnificent scenery. Being ranked as national relic site in 2007 by the Ministry of Culture, Sports and Tourism, rice terraces in Mu Cang Chai has been recognized as one of the unique landscapes of Vietnam.
Khau Pha Pass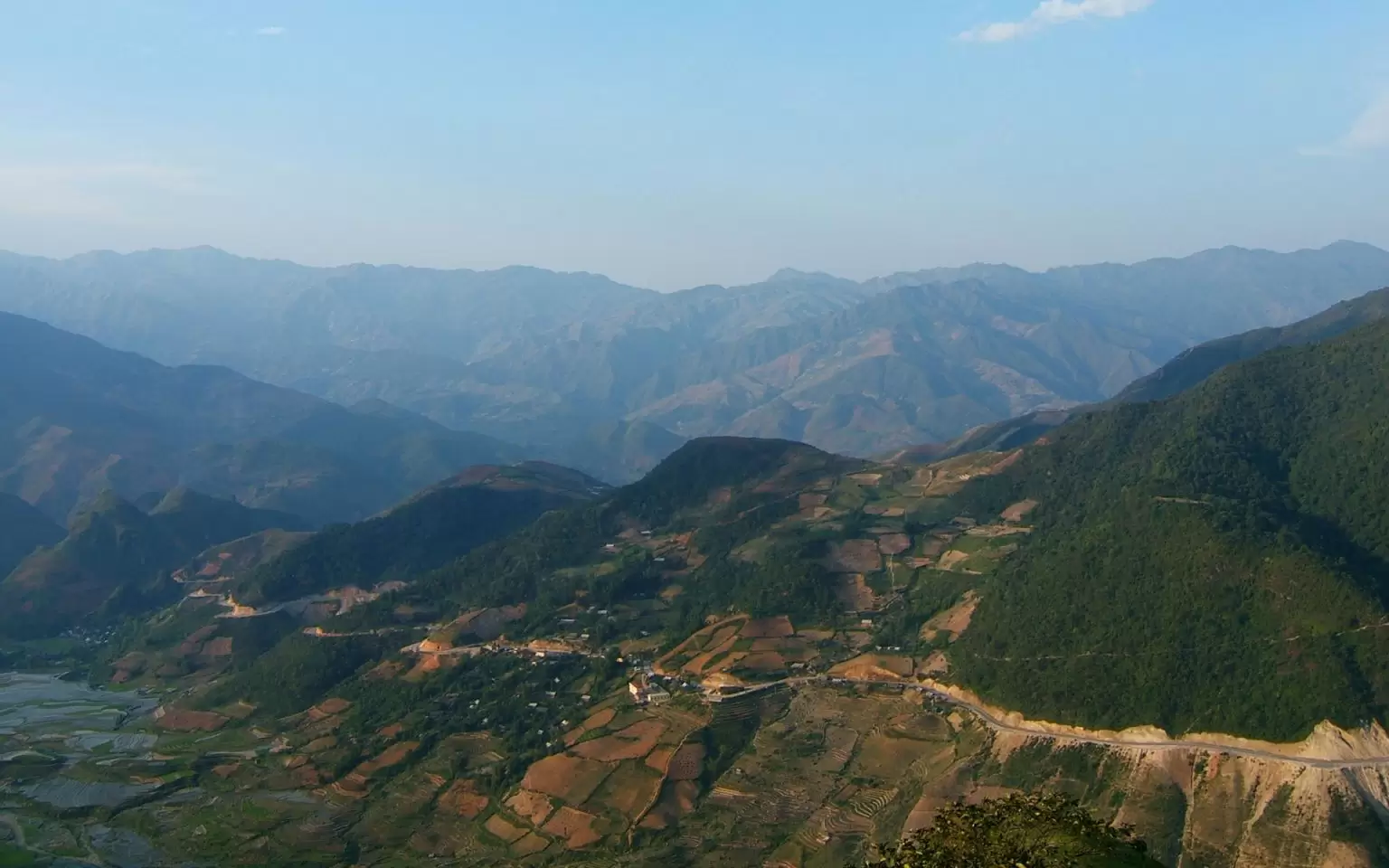 Khau Pha Pass in Yen Bai is one of the four greatest passes in northwest Vietnam. (Photo: Vietnamtravel)
Khau Pha Pass is one of the four greatest passes in northwest Vietnam (O Quy Ho Pass in Laocai, Khau Pha Pass in Yen Bai, Pha Din Pass in Dien Bien, Ma Pi Leng Pass in Ha Giang). Located at an altitude of over 1,200 meters above sea level, the 30km Khau Pha Pass links Van Chan District and Mu Cang Chai District, stretching through many well-known places in Yen Bai Province, such as La Pan Tan, Mu Cang Chai, Tu Le, Che Cu Nha and Nam Co.
In the Thai minority language, "Khau Pha" means a horn-shaped mountain rising up to the high sky. The best time to view this pass is in September and October, when the terraced fields change into golden color and ready for harvest.
The slopes around Khau Pha Pass are chosen for paragliding festivals in May and September/October annually.
Muong Lo Valley
Located 80km from the west of Yen Bai City, Muong Lo Valley attracts tourists by its authentic culture charm and breathtaking natural landscapes. Fitting inside Nghia Lo and Van Chan District, Muong Lo Valley is the second largest valley in the northwest Vietnam and also the largest food production area in the western region of Yen Bai. This is a hug and flat valley, surrounded by the endless ranges of mountain ranges. Besides seeing the wild nature and beautiful scenery, coming to Muong Lo, tourists can discover the beautiful villages, experience the peaceful life of ethnic people, with the Black Thai takes the majority. Visitors can have chance to experience staying in stilt houses, learning to cook Thai food and engaging into Thai's daily life while in Muong Lo.
Suoi Giang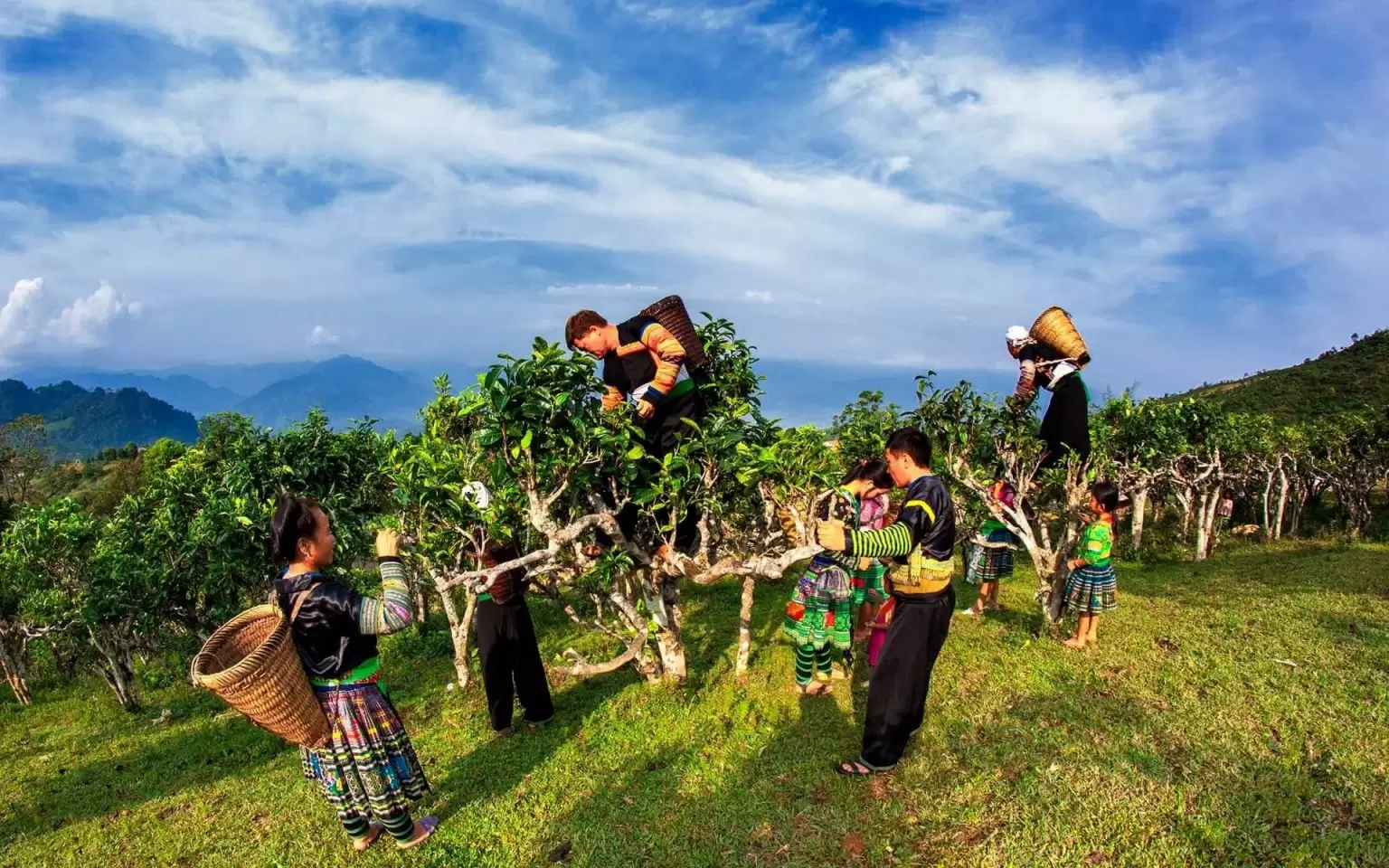 Suoi Giang gets its fame for growing over hundred years old tea trees, which provide the famous Shan Tuyet tea. (Photo: Vietnamtravel)
Suoi Giang in Van Chan District is around 20km from Nghia Lo Town and 80km from Yen Bai City. With the location on the height of 1,400m above sea level with cool climate all year round, Suoi Giang gets its fame for growing over hundred years old tea trees, which provide the famous Shan Tuyet tea. Local people call it as "medical tea" because they believe that it can help people to improve their health conditions.
Small villages and wooden houses of Thai and Hmong ethnic groups in the area create peaceful landscapes and suitable for authentic cultural exploration.