HCMC is one of the 10 most ideal destinations for digital nomads
According to Euronews, HCMC has been named as one of the top 10 destinations for digital nomads to work and live in 2021.
The survey conducted by Club Med aims to work out exactly where digital nomads should be flocking to this year and is based on several criteria. This includes considering factors such as cost of living, safety, average internet speed, number of adventurous activities, number of relaxing activities, and places to work.
Ho Chi Minh City is one of 10 best destinations to live and work for digital nomads (Photo: VOV)
In its article, Euronews states that the digital nomad lifestyle is now a more attainable than ever due to developments in technology helping to allow people to stay connected, wherever they are based in the world.
Ho Chi Minh City comes in second place on the list for digital nomads with a score of 274 out of 320.
According to Club Med, the southern metropolis has an approximate living cost of EUR830 a month, along with an average temperature of 34 degrees Celsius and high internet speeds, all of which make it a dream destination for digital nomads.
It also stressed the high scores the city achieved in the fun rating, scoring 4.5 out of five, along with a score of four out of five for places to work.
Phuket of Thailand tops the list with a total score of 290 out of 320.
Completing the list is Krabi of Thailand, Colombo of Sri Lanka, Jimbaran of Indonesia, Singapore, Kuala Lumpur of Malaysia, Cancun of Mexico, Siem Reap of Cambodia, and Canggu of Indonesia.
A guide to Ho Chi Minh City for digital nomads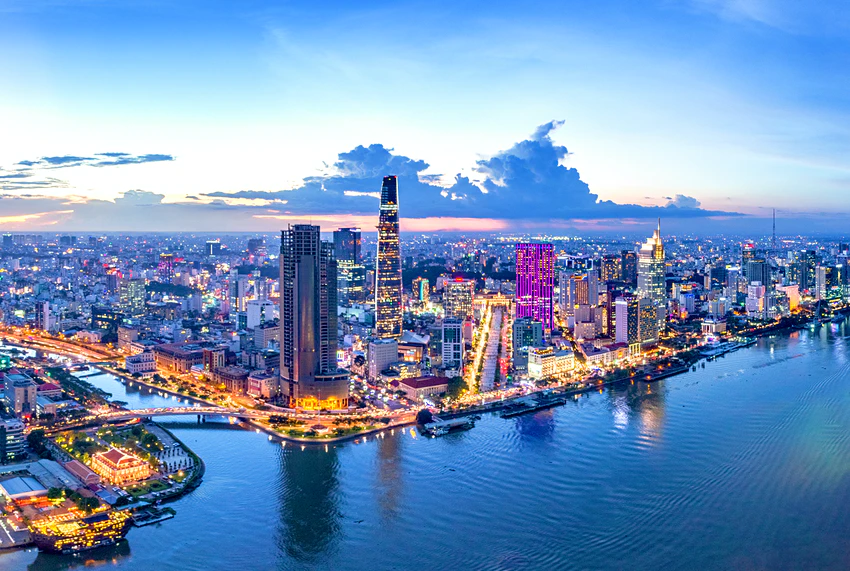 There's been a tech boom in Ho Chi Minh City © Nguyen Quang Ngoc Tonkin / Shutterstock
For digital nomads, the city serves up delicious street food, inexpensive accommodation and easy-to-find high-speed internet connections, plus a big-city vibe that appeals to remote workers who want easy access to everything 24 hours a day. However, many co-working spaces are as popular with local freelancers as visiting nomads, and you won't find the same sense of community as in more popular expat hubs, such as Chiang Mai or Canggu.
Those who love HCMC, love it for its energy and enthusiasm, its start-up mentality, and its design-oriented coffee shops serving full-bodied French-style coffee. On the flip side, the motorcycle traffic jams, air pollution and tropical heat can take some getting used to. When the city closes in, nomads retreat to the calmer surroundings of the Mekong Delta and such laid-back hangouts as Phu Quoc Island, with its beaches, diving and rainforest greenery, according to Lonely Planet.
Best co-working spaces
Easily the best-loved co-working space in Ho Chi Minh, Dreamplex has a District 1 location (in fact two of them, plus two more in Binh Thanh District), fast internet access and a no-nonsense business vibe that appeals to nomads who like to get their heads down to work. For a more social vibe, Spiced CoWorking is set in an area full of rooms for rent in District 2, and it hosts regular networking lunches and social gatherings, as well as offering its own co-living accommodations and a pool.
Internet speeds
High-speed internet is easy to find in Ho Chi Minh City, thanks to heavy investment from Singapore, and download speeds of 25 Mbps are common. Promised free city-wide wi-fi has yet to materialize, but you'll find inexpensive local SIMs for 4G mobile coverage.
Living arrangements
Most remote workers base themselves centrally in Districts 1 and 3, while more established expats gravitate towards Districts 2 and 7. Rented apartments are the mainstay of nomad accommodations but central locations can be expensive; many transient workers prefer cheaper rooms in shared houses, though this can mean working in coffee shops and co-working spaces for relative peace and quiet. Then again, with Vietnam's fabulous street food, you'll want to eat out as often as possible. To get around, Uber and Grab offer a cheap alternative to local taxis, or do as locals do and jump on a motorcycle taxi.
Networking
There are several Facebook groups in HCMC aimed specifically at remote workers. Consider joining Saigon Digital Nomads and Expats in Ho Chi Minh City.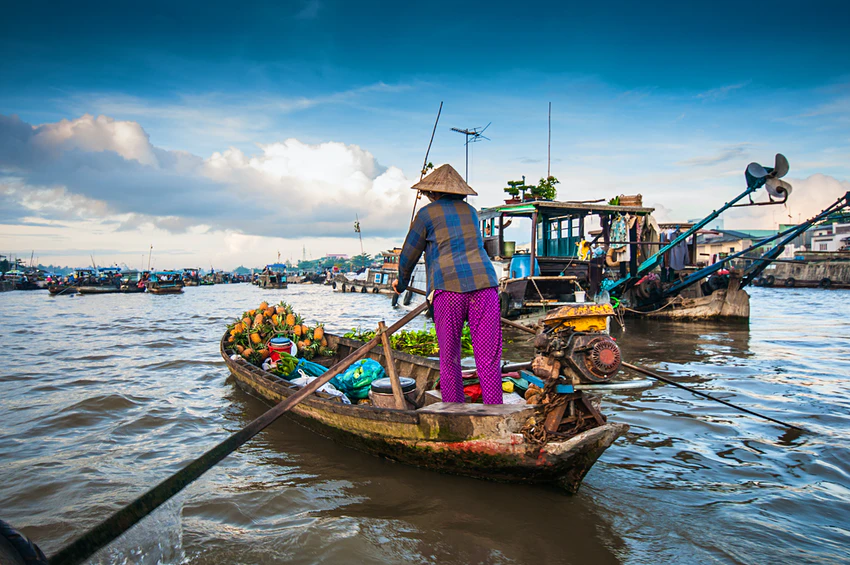 When you're not working, spend time exploring the Mekong Delta © filmlandscape / Shutterstock
Things to do when you're not working
Get down in Chinatown – the district of Cholon, 3 miles (5km) southwest of the center, offers fabulous Chinese flavors, mercantile bustle and ornate pagodas spilling out of hidden courtyards.
Take a Delta tour – the green, rice-paddy covered wetlands of the Mekong Delta are ripe for exploration; on organized tours, or independently by rented motorcycle, bus and boat.
Weekend break on the beach at Phu Quoc – VietJet Air and Jetstar offer cheap transfers to the island airstrip, putting Phu Quoc's beaches, beach bars and national park within easy reach.
Most attractive egg stone beaches in Vietnam

Possessing magnificent scenes with hundreds of multi-shaped and multi-colored stones, the following egg stone beaches capture the hearts of any visitors stepping on them for ...