Pisces Horoscope December 2021: Monthly Predictions for Love, Financial, Career and Health
Pisces Horoscope December 2021: Excellent support from the planets for your activities. There will be fantastic openings and you should not hesitate to take them up.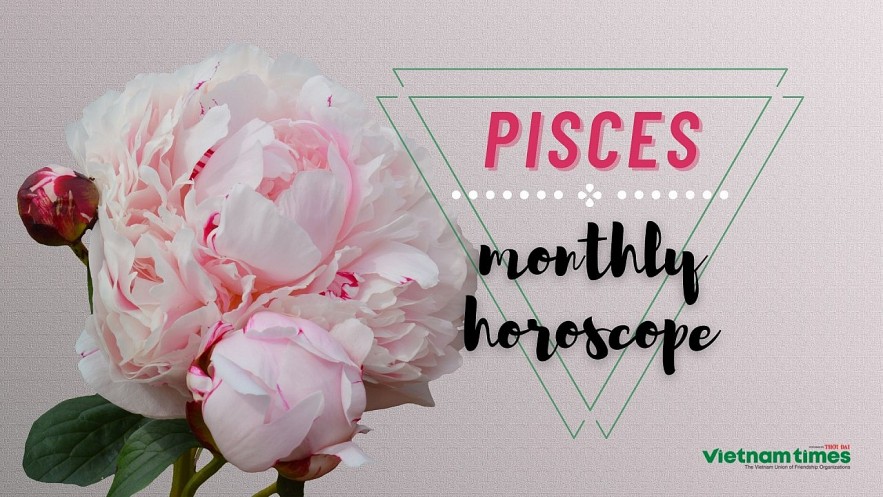 Pisces Horoscope December 2021. Photo: vietnamtimes.
Monthly Planetary Horoscope
Though 2021 had quite a few not-so-pleasant moments, the Universe decided to gift us with a relatively easy-going December.
The month is characterized by a Venus and Pluto conjunction in Capricorn. This transit is happening in your 11th house, intensifying the fervour of platonic relationships. You can expect to feel somewhat needy of your friend's attention, so be mindful not to be too clingy. It's important to realize where that need is coming from to see if you're not using friendships and group outings as an escape route to your problems. Pluto deals with subconscious fears, and in the 11th house, the fear of missing out is likely to be part of this transit's experience.
The New Moon and Solar Eclipse this month will be happening in your 10th house while closely conjunct with Mercury. This is quite the auspicious transit to have in the place of the career and public life. It's time to be receptive and gather the glorious blessings from Jupiter —since he's the ruler of this Moon. This is a transit of shared goals and new connections in your career life. With Mercury also having a say in this new cycle coming up, a mutual exchange of knowledge and techniques to advance one's path is bound to be a part of this month. You can also expect bonuses in the form of a raise or increased authority in your field. One thing to be careful with, though, is the need to impress. Mercury in Sagittarius tends to use his intellect to seem more authoritative than needed sometimes. Know what you know, but refrain from being braggadocious about it.
Further down the month, Mars will be square Jupiter. This will be happening between your 9th and 12th house.
Since Jupiter has been transiting through your 12th house for most of the year, there's a chance you experienced an overt impetus toward spirituality or secrecy. Though both these topics may seem unrelated at first, both deals with unseen things and therefore have somewhat of a sneaky nature to them. With Mars adding a square to this situation can bring a sense of moral superiority that may or may not be problematic. If you're faced with people who try to obscure your beliefs, this can be an excellent transit to assert your own views. However, if you're the one shutting people down, you'll have to pay close attention to how you're communicating with other people. Remember that everybody is entitled to their own truth, and allowing people to live their own in no way affects yours. Since we mentioned the sneaky aspect of the 12th house's influence on this transit, gossiping should be avoided to the best of your abilities.
A few days after the square, Mars will be moving into your 10th house in Sagittarius. The red planet will make his presence known in conjunction with the Moon's South Node, Ketu, as soon as it arrives in the sign. This conjunction will be felt in your career and public life. When Mars is in Sagittarius, he gets an urge to share his ideas with the world. This will bring enthusiasm and a drive to start new projects. However, when any planets are conjunct with Ketu, they tend to have their power diminished. This could manifest in the form of your plans not being met with immediate excitement at first. This could point to a need to postpone plans for a little while. With the knowledge that this transit is only temporary, refrain from letting that discourage you.
Now it wouldn't be 2021 without a Saturn-Uranus square.
These series of squares have been happening in your 12th and 3rd house. There's a chance that these have gotten you feeling antagonized by others, often due to small misunderstandings being blown out of proportion. The good news is that the most challenging bit of this Saturn cycle is done. Now would be the time to revisit some of these themes and attempt to express your true intentions in a way that's clear to everybody. Patience will be necessary to thread these waters but keep in mind that you're on the right track towards strengthening your identity. These few nuisances are only here to help you show the world who you are with no filter.
The Full Moon of the month happens in your 4th house. These energies will help you harmonize any and all dissonance within your home and family. This is quite the excellent lunation for the holiday season, as they often host familial disagreements and drama. This is not to say that the Full Moon will vanquish all family drama (though it would be nice). Still, Gemini will allow for opposites to coexist and come together to strengthen relationships and general comfortability. This Moon urges you to listen more and suspend your disbelief until you really understand the other. When you give yourself the time to digest what others say, what you bring to the conversation after will become much more valuable and insightful.
Finally, the year ends on quite a fantastic note as the long-awaited Jupiter ingress into Pisces happens in your 1st house. This transit is supposed to bring expansion and prosperity to whatever area of your life it shows in. The 1st house is all about you and who you are, so there couldn't be a luckier spot for this transit to happen. The good thing is that this transit lasts for almost all of 2022, and it will bring great opportunities for self-mastery, expansion and recognition.
During December, Pisces natives will see similar success in both their professional, and personal lives. In both their professional life, and their personal life, they will receive the respect and love that they truly deserve.
They will have the opportunity to involve their loved ones in all their success. These positive encounters will only motivate them to achieve more in the future. But they should also beware of fake friends.
Especially during 17th-31st, you will be flocked by people who only want certain favours from you. Don't fall into their traps. At the end of the month, you will feel secure, and comfortable with yourself.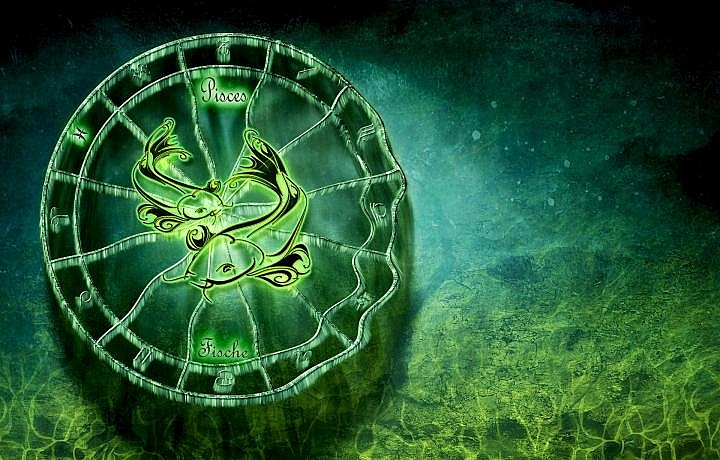 Pisces zodiac sign. Photo: almanac.
Pisces Monthly Horoscope
Certainly December will be your month. And in every possible way.
At the beginning of the month there will be first proposals that will change your professional situation, which you have been waiting for so long. As soon as it turns out that changes can be beneficial for you, then do not wait a moment with their implementation. Stars will support you in these endeavors.
In the second week of the month you will receive a proposal for a few days' departure. Take advantage of it, because it will be an opportunity for you to meet new people, in whose company you will feel great. You will be joyful and bright, because at last you will be able to realize some crazy ideas that you have had the opportunity for a long time.
It might take you some time before you identify the opportunities. Be prepared to capitalize on them. Both the angels, and stars are in favourable locations. December might be the month to fully turn your dream project into reality.
You will receive love, and appreciation from your loved ones, which only make you stronger. Tap into your potential, it will help you reap many successes. Your relationship with your friend, and family is in a good state.
Don't shy away, or run from opportunities, embrace them. Know that the astral vibrations are in your favour his month.
Your relationship with your partner will stabilize in the middle of the month. During this time, pay more attention to home affairs and the pleasure associated with it. Put down social events in the background. You will regain harmony and sense of fulfillment again, because love and creative activities will come into your life. Not only will you feel happier, but your self-esteem will also increase.
At the end of the month, analyze your financial situation. Stars foretell for this period auspicious time to start all kinds of investments, which will allow you a bit of madness in the coming new year.
Forecasts for December 2021 Pisces Horoscope indicate excellent support from the planets for your activities. There will be fantastic openings and you should not hesitate to take them up. Be persistent and accomplish your projects. There will be significant alterations in your life. You should accept them graciously and move ahead. Success in your ventures is assured because of your capabilities. Pisces personality need not worry about the future and allow things to happen. It is time to enjoy life with the loved ones by sharing your successes.
Pisces Monthly Love Horoscope
This eclipse impacts on Mercury – your love and family planet – bringing dramas in the lives of family members. Repairs can be needed in the home. Emotions at home are volatile so be more patient with family members. The dream life can be overactive this period too – but don't pay it too much attention. Usually these dreams are just psychological debris stirred up by the eclipse. More seriously, the love life – a current relationship – gets tested. Usually repressed angers and annoyances – long buried – arise for resolution. The dirty laundry in the relationship surfaces. Good relationships survive these things, but flawed ones can dissolve. The spouse, partner or current love can be having personal dramas as well – sometimes this is the cause of the relationship.
In spite of the eclipse, love seems happy. Your love planet is in your 10th house of career until the 14th. Singles are attracted by power and prestige, and they are meeting these kinds of people. All of you, single or married, are mingling with people of high status and prestige. A lot of your socializing is career related. On the 14th Mercury moves into Capricorn, which makes you more conservative in love. Whereas before you tended to jump into relationships quickly, now you are more cautious. You don't fall in love right away. Romantic opportunities are found online, on social media sites or as you get involved with groups, groups activities or trade and professional organizations.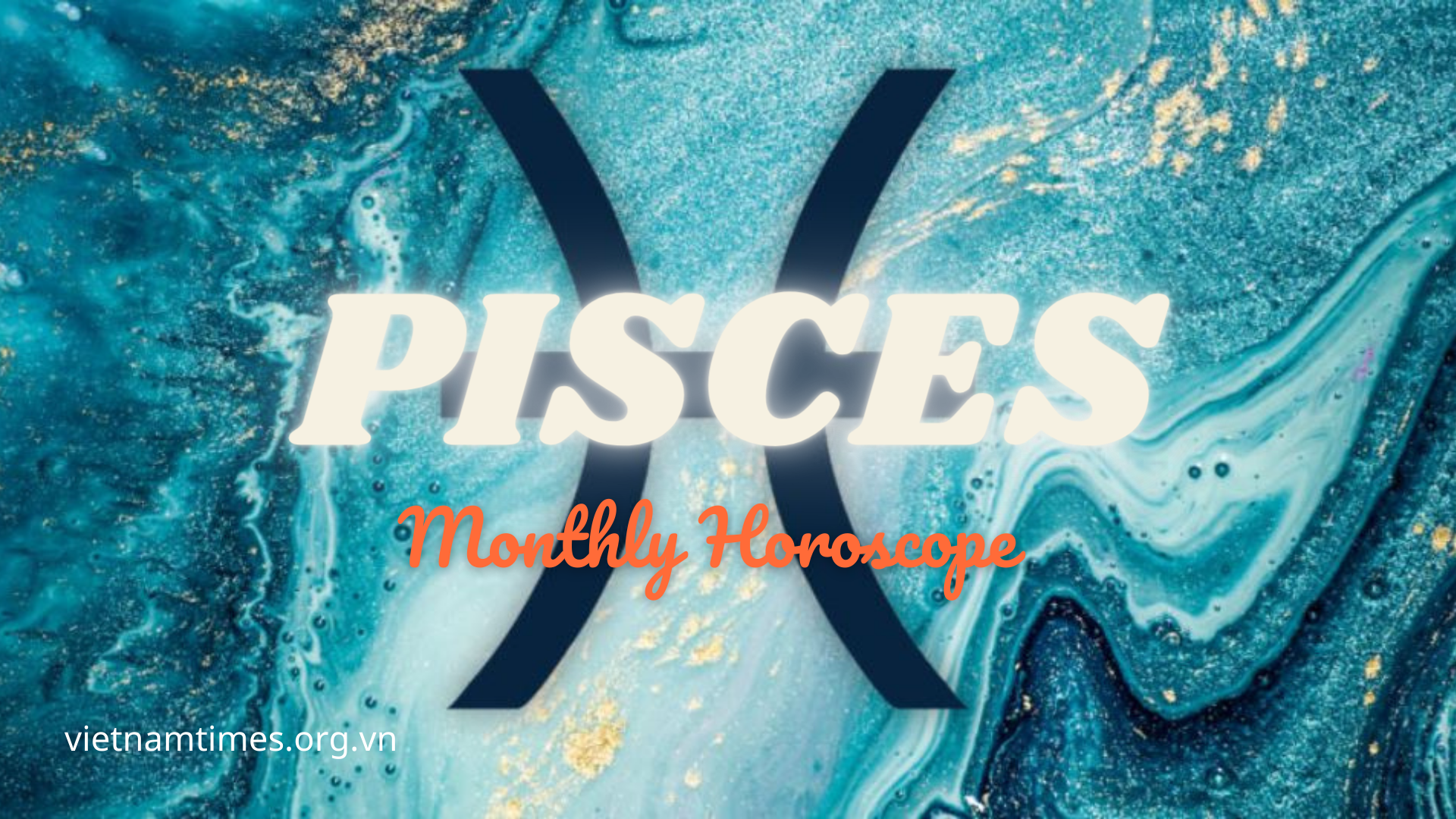 Pisces Monthly Horoscope, December 2021. Photo: vietnamtimes.
Your love life makes you comfortable. This month, you will be having the best time in the entire year. Don't try to manipulate situations in your favour, let them follow their own course. By December 16th, you should expect a romantic encounter with your partner.
Know that your partner likes it when you are in a good mood. Try to maintain it. The stars are in your favour.
Carry out any project that might bring you great professional success. The end is almost over. Take time of form work, and plan a vacation with your partner.
If you are single, expect fortuitous encounters. Don't give up on family gatherings, or office parties.
Pisces compatibility will be affectionate and peaceful during the month and there will not be any disturbing events. New relationships can be formed around the 16th. You are able to attract the opposite sex by your charisma.
Married relationships will be full of joy and happiness. You have the astral support for your celebrations. A pleasure holiday for enjoyment with your spouse is indicated during the month. You can even plan for a child. Single persons will find love suddenly in family gatherings. There are opportunities if you are keen and look around. You may even celebrate with your partner at the end of the year.
A month during which your affairs are likely to lose much of their forward momentum owing to a combination of stars that is not too favourable. There is a distinct possibility that some of you would see their relations with the elders of the family go to the doldrums. You must not lose your cool and refuse to be drawn into any sort of confrontation.
The family atmosphere would be adversely effected by this and tension and discord would be openly in evidence, with no sign of harmony among the members. Children would be adversely effected by all this and you should take special care of them.
Monthly horoscope predictions present a depressing prospect for family relationships. Stellar positions are not propitious and this will cause conflict and misunderstanding among family members. Relationship with senior members of the family will be a cause of concern and should be prevented by diplomatic efforts.
Children will not be able to do well in their studies and other activities. Star support is also missing. Relationship with seniors and school authorities will not be harmonious. Parents should supervise their activities closely and make sure that they will do well in their studies.
A month during which the affairs of your children would pose serious problems for you since the stars are not too favourably disposed. There is a strong possibility that the wards of some of you would get into serious difficulties with their teachers, thereby adversely effecting their studies. Parents should intervene well in time to set things right.
The performance of most of them at studies would be below average. Those pursuing higher studies and students of law would face a particularly difficult set of circumstances.
Pisces Monthly Money Horoscope
The month December bodes very well for all Pisces natives. They will experience events that they haven't expected. Your supervisor will be happy with your performance, and your projects might take off.
All these positive events will only make you stronger, and indestructible in front of obstacles. Pisces natives will be appreciated at work.
If you want your co-workers, and supervisors to acknowledge your hard work, December might be the month for you. If you are unemployed, know that December will usher in many opportunities your way. While picking the most suitable one, make sure you are true to yourself.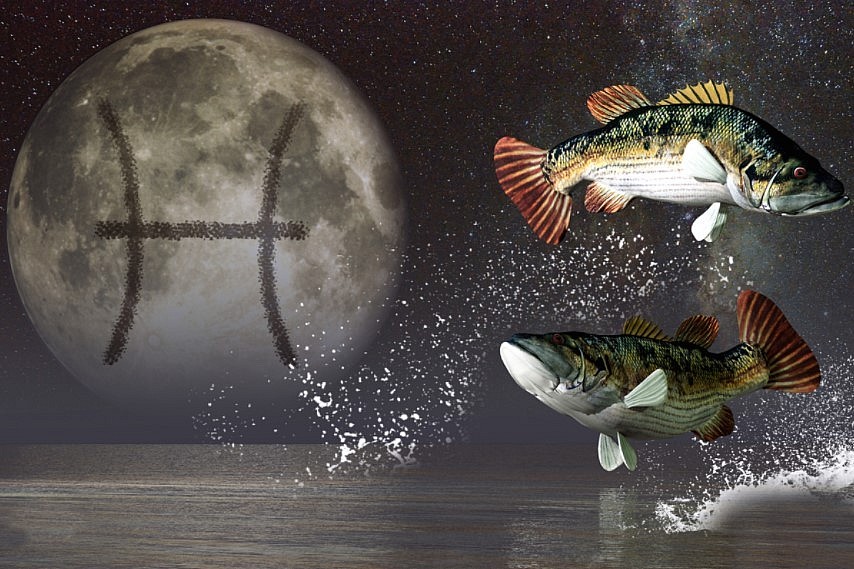 Pisces Monthly Horoscope. Photo: shutterstock.
You can look forward to several profitable opportunities for financial advancement during this coming month. There is a legitimate reason to expect a sudden windfall. Further there are good chances for those of you who go in for speculation activity or even gambling, to fare quite well, in your pursuits.
In any case, for most of you, quick gains are very likely, as a result of your efforts. This means, that endeavours would bring about fairly quick success, though the gains would not be very large, but rather of a medium sort. Some of you would also have many an occasion to generate and encounter – black money.
2021 December forecast for Pisces zodiac sign predicts a profitable time for the finances. Businessmen and traders will be able to generate good profits effortlessly. You may get money from unexpected sources. Exporters and fine arts dealers will make large amounts of money.
Stellar aspects are auspicious and you will get fiscal support for starting new business projects from financial agencies. Speculations and investments will give very good returns.
Pisces Monthly Career Horoscope
Another eclipse – a solar eclipse – impacts on your career this month. This eclipse occurs on the 4th and affects you strongly, so take it nice and easy this period. It occurs in your 10th house of career. These career changes will be good. Barriers to your progress will be blasted away. Like last month there can be shake-ups in your company or industry. Government regulations can be imposed that will change the rules of the game. There are more personal dramas in the lives of bosses, elders, parents and parent figures. There can be shake-ups in the government agencies that oversee your industry.
Nothing very encouraging about your career this month, since the stars are not in an obliging mood. There would be a lot of hard work, and even then expected gains would not be realized. Travel, of which there should be a fair amount, would also bear little fruit, though there might be some marginal percentage for you in a sojourn towards the East.
There is the likelihood that you would be influenced by a mean streak which would goad you on to severely exploiting your juniors or subordinates for selfish ends. This should be curbed or a very unpleasant situation could come about for you. In general any tendency to exploit the weak and lowly in an unscrupulous manner, is a frame of mind that you should strive to get out of.
When finance is concerned, Pisces natives must spend in moderation. Do not go on a shopping spree for things you don't need.
Having a constant income flow means you must pay attention to how you are spending it. Also, December comes with the promise of great money inflow.
This month your efforts in education are unlikely to have smooth sailing, since the stars are not in a particularly favourable mood. Technical students would have to work much harder than usual, to maintain their ranking though some of you could do very well in your practicals.
2021 Pisces horoscope for career do not forecast good prospects for professional growth. Stellar aspects are not encouraging and there will be no harmony in the working environment. Relationship between associates and seniors will be tenuous. This will adversely affect your performance. Financial rewards are not expected.
In order to maintain your mental equilibrium, you can engage yourself in spiritual activities. Humanitarian activities also will be helpful.
Those pursuing higher studies could face problems of various sorts, not the least of which could be finding the right opportunity. Students of law, would also face a trying time. Those sitting for competitive examinations should go in for extra coaching well in advance, since this would make all the difference between success and failure. An adverse spell, during which you should patiently persevere with your efforts.
December 2021 astrology for Pisces star sign is not propitious for academic development of students. Astral positions are not favorable and your mental faculties will not facilitate easy learning. This makes clearing competitive tests a difficult task. Technical students will have problems holding on to their positions in the class.
Students of advanced courses will have problems in getting into the institutes of their choice. The problem is common to all courses of study.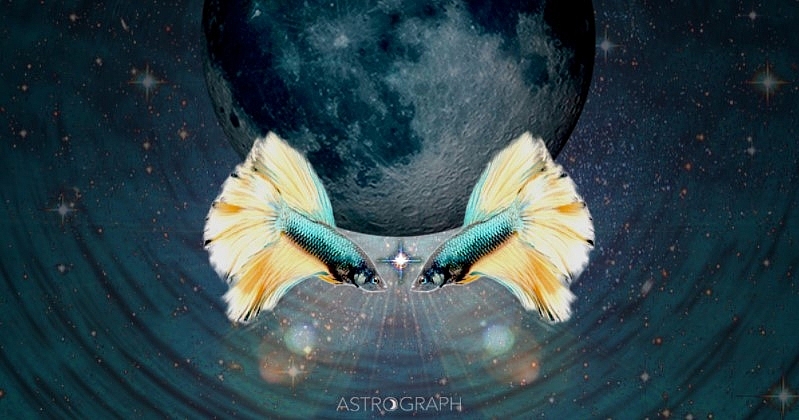 Pisces zodiac sign. Photo: astrograph.
Pisces Monthly Health Horoscope
During December, you will experience a calm, and pleasant composure. You will not have to commit longer hours to your work for financial wellbeing. Which means you will be under less stress.
If you are vulnerable to seasonal flu, make sure to see your doctor and stick to the prescribed medicine regularly. Do not be apathetic with your health. Visit the doctor to avoid any undesired health conditions that causes you discomfort in the future.
A beneficial month, during, which the stars would ensure that no serious health or mishap troubles you. Any predisposition to sudden acute illnesses, like fever or inflammations would get considerable relief, and such problems should not bother you. Somber temperaments would be more than normally inclined to cheerfulness.
December 2021 Pisces horoscope predicts excellent prospects for health. Planetary configuration is favorable and this will make sure that there will be no serious medical affliction during the month. Small medical problems can be cured by proper care. Chronic diseases will be under control. The focus should be on maintaining your good health. Regular workouts and healthy diet regime will help a lot. Stress levels can be minimized by timing your activities. Relaxation techniques such as meditation and sports will be beneficial.
This would be a still more cheerful period for those prone to chronic disorders like rheumatism and colds. There would be considerable relief from such ailments. There is, however, a possibility of an accident or a violent hurt though an outside chance for you, this month. Still, some extra care on this score cannot do any harm. Overall a helpful month, with encouraging prospects, for your health.
Best Days Overall: 1, 2, 10, 11, 19, 20, 21, 29, 30
Most Stressful Days Overall: 4, 17, 18, 24, 25, 31
Best Days for Love: 4, 5, 6, 13, 14, 15, 24, 25
Best Days for Money: 1, 2, 8, 9, 11, 12, 13, 18, 22, 23, 28
Best Days for Career: 3, 4, 8, 9, 18, 28, 31
Important numbers: 3, 6, 10
December important dates: 6, 10, 13, 21, 22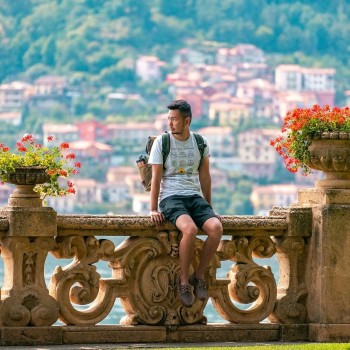 Travel
If you have the opportunity to visit Hoi An at the end of the year, these are some of the best recommendations for fun activities you can do from Peter R – a Thai travel blogger.