Pisces Horoscope October 2021: Monthly Predictions for Love, Financial, Career and Health
Pisces Horoscope October 2021: The influence of Mars will increase your inability to follow your goals. Slow down a bit and be cautious of what you do now.
Monthly Planetary Horoscope
Health is much improved over last month. It is positively wonderful now. Only one planet, Venus, will make a stressful aspect to you – and that happens after the 7th. The Moon will occasionally make stressful aspects but these are short lived. So, you have plenty of energy. Use it wisely. You can enhance the health even further through hip massage, safe sex and sexual moderation until the 22nd. Massage of the kidney reflex is also beneficial in that period. Detox regimes are powerful all month. After the 22nd massage of the colon and bladder reflexes will be good. (See the reflexology chart in the yearly report.)
Your 8th house remains powerful until the 22nd so keep in mind our discussion of this last month. It is a sexually active kind of period too, so be careful not to overdo it. Listen to the body, it will tell you when enough is enough.
Ever since your financial planet, Mars, moved into your 8th house on September 15 you have been in a good period for paying down or taking on debt – depending on your need. It is also a good time for tax and insurance planning. For those of appropriate age it is good for estate planning. This is a month where you have the ability to see value where others see only death and decay. Thus, you can walk into a junk shop and spot something valuable. You are able to profit from troubled (or even bankrupt) companies or properties and play the turnaround.
This is also a month where you get more insights about death. A good understanding of this will help you live your life better. We all want to live, but the fear of death prevents most people from achieving their highest potential. Health is good all month but gets even better after the 22nd. Finances will also improve after the 22nd.
Retrograde activity is still at its peak until the 6th but then drops precipitously from then on. We begin the month with 60 per cent of the planets retrograde and end it with only 20 per cent retrograde. Events are starting to move forward in the world and in your life. Stuck projects get unstuck. Love is still complicated until the 18th but straightens out afterwards when your love planet, Mercury, starts moving forward again. Love is very sexual this month. It is sexual magnetism that is the primary attraction. Good sex will cover many sins in a relationship.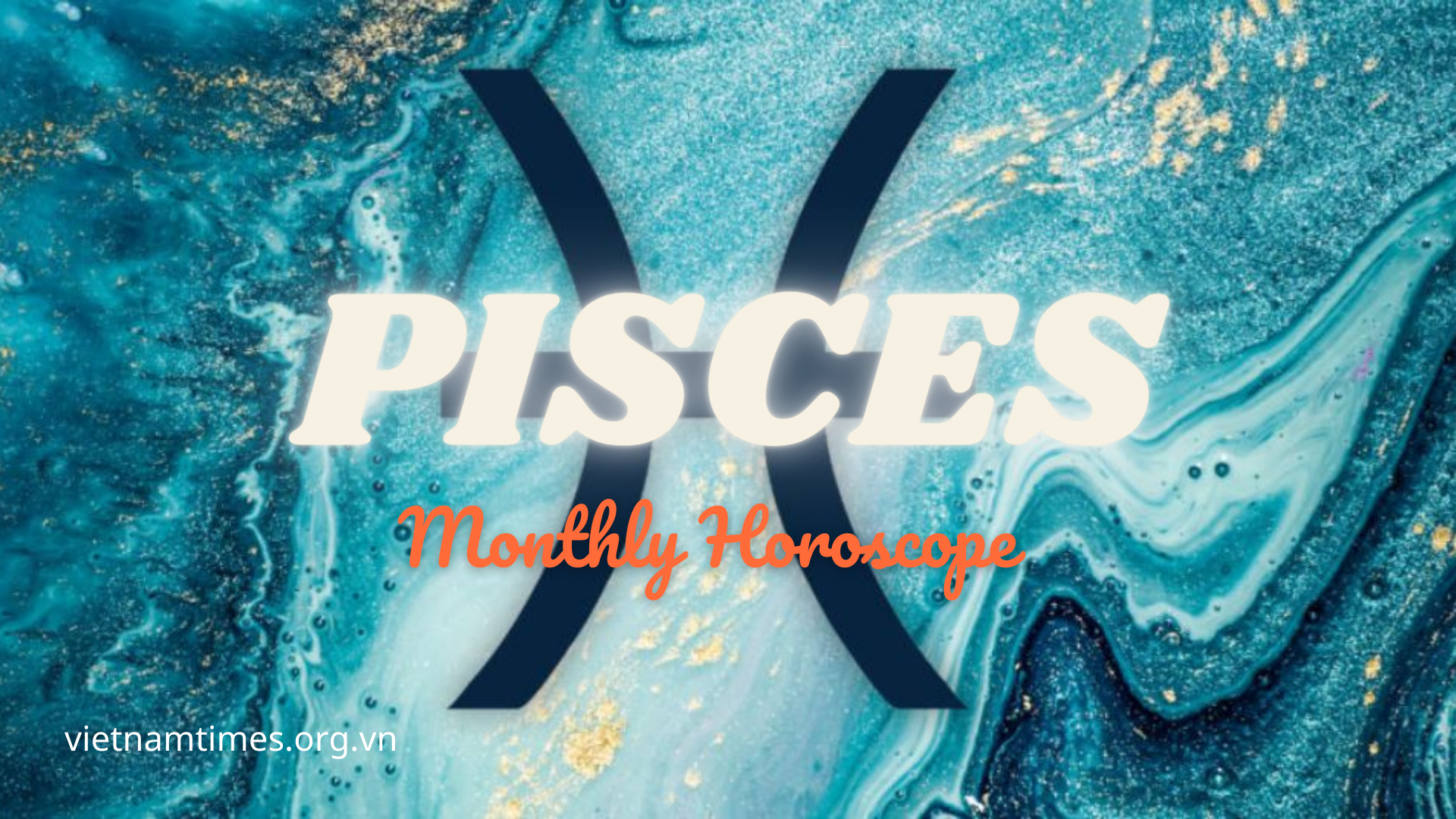 Pisces Monthly Horoscope. Photo: vietnamtimes.
Pisces Monthly Horoscope
This month will be quite rough for Pisces. The influence of Mars will increase your inability to follow your goals. You will often feel hopeless, which will probably turn into anger, and you will need to vent it on someone. Before you know what's going on, many people around you can suffer. Instead, try jogging or intense exercise, for example. However, in October, your determination will be more vital. You won't be in the mood to talk to anyone, so it will be great if you invest some time in self-development.
Whether you're employed or are an entrepreneur, you will do very good at work this time. Pisces now have the opportunity to get better money, as well as valuable contacts. You will become open to work offers and clients - these are steps into the unknown, but we grow thanks to them. October will also bring a new acquaintance. However, keep in mind that the care you'll start giving to this relationship, should not exceed the care you're giving to yourself. Self-love is an important thing and one of the greatest blessings of life is to do what is in accordance with your mental values.
The emotional life of Pisces will have many ups and downs. However, the natives won't want to give into their feelings, yet this won't stop them from going with the flow. For a long time period, they will know the decisions scaring them have to be made and that they need to let go of fear if they want to avoid making any mistake, especially at work. Here, they will be distracted and eager to work with their creativity more.
They won't be the best teammates, so it's very likely their superiors will want to have a talk with them. No matter what, Pisces mustn't allow themselves to be too individualistic because this attitude is not constructive. As far as love goes, they need to communicate more with their partner, as there will be some moments of coldness in the couple.
You have a wandering mind, and your dreams are leading you every step of the way. For the month's beginning, you're focusing all your energy on having a better personality. It will be the day of October 10th that will make you feel some transformations. You will clarify any hazy love situation, so the waters will no longer seem turbulent, not to mention you will make the sincerest decisions. Starting with October 21st and a bit before, you will only be worried about family and keeping your emotions in control.
It's important you're not hurrying when looking for solutions to your problems, as well that you keep your emotion in control. You no longer want to spend your night watching Netflix, as you want to go out more, to have meals with your friends. In October, your family and friends are making you feel more comfortable. Making decisions, you lead yourself into new situations, but you need to make sure that you're still focusing on your own goals. Don't lose your usual pace, and everything should be just fine.
October 2021 Pisces Horoscope is asking you to focus on your objectives in life before you take decisions. You should not forget to pamper your loved ones. The month will be full of imagination. During the initial part of the month, your actions will be positive and powerful. There will be clarity in love affairs and Pisces personality is able to make right decisions. After the 20th, you will be deeply involved in family matters. You will be able to find the right answers for the various problems. The month is also auspicious for socializing and enjoying life with friends.
For natives belonging to the zodiac sign Pisces, you will get mixed results in store. Your economic condition this year will be great. Job holders, business persons as well as self employed people will witness a hike in their existing income. Profits in large amounts will be availed. From the point of view of your career, you will come across beneficial results during the first half, but the latter part may prove to be somewhat disappointing. You are advised to remain careful during this month.
In the field of education, you will be seen dodging the difficulties and moving ahead in the path of success. Prosperous results are also in store with regards to Competitive exams. The environment of your family will be turbulent. Try to remain patient as much as you can. Married natives can get involved in fights with their respective life partners. Love relationships will keep operating mundanely. With regards to health, you may face some skin as well as blood related disorders.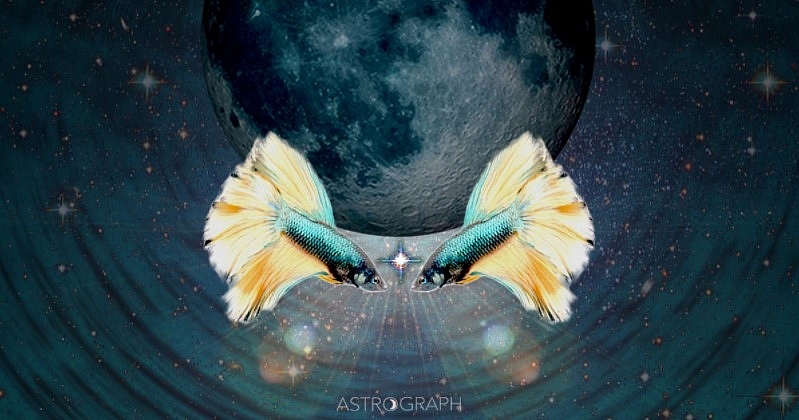 Pisces zodiac sign. Photo: astrograph.
Pisces Monthly Love Horoscope
There will be 3 important aspects defining the mood of Aquariuses in October. One of them will be Pluto entering the 12th House of Aquarius on October 3, the other will be Psyche's presence in Aquarius, and the last will be Uranus in retrograde in the 4th House of the Water Bearer.
Pluto next to Saturn and the South Node will put an emphasis on old fears that are hindering the manifestation of true personal power, together with the ability to transform on a personal level. Natives of the Fish sign are invited to be more sensitive and emotional, to love themselves no matter what they have managed to achieve or not. Uranus retrograding in the 4th House of Aquarius indicates it's difficult for them to get out of their comfort zone and take on new challenges, especially if change bothers them.
Pisces compatibility is supported by stellar influences and you do not mind trying out new things in love relationships. By middle of the month, you will make major changes in your relationships which may include a pregnancy.
Married couples should be prepared to see some major transformations in their love life. In the process, there have to be some compromises from both sides. Things will settle down after the 17th, and love becomes active and delightful. Single persons are not in a hurry to get into love relationships this month. But planets have other plans and you should be ready to get into alliances. Love will be pleasant with good communication between partners.
This month has the mixed result in store for matters related to love and romance. Both Jupiter and Saturn aspecting your 5th house in your Kundli. The conjunction of both of these planets will bring a sense of tourist to your relationship. The mutual trust between lovers will gradually increase. There will be some kind of death noticed in love relationships belonging to the zodiac sign Pisces. You are advised to stay true to your partner. Do not indulge yourself in any such activity which may ruin the sanctity of your relationship. Also this is the right time to propose to your partner.
On the flip side married natives may have to face difficulties during the month of October. It is advised to make each and every move very carefully. Your Kundi is hosting the conjunction of Sun and Mars in your 7000 during this month. Because of these planetary positions your life partner very mean somewhat rude during the initial part of the month. Then maybe clashes of ideas and ideologies which is why you are advised to watch your words before speaking. The Yoga created by both mass and Sun main create health related issues for your life partner. Make sure you take adequate care of him or her. during the second half of the month your relationship with your in-laws may gradually deteriorate. Try to remain calm and patient as the problems will resolve on their own.
Monthly horoscope does not augur well for family relationships as stellar support is missing. The family atmosphere will be full of conflicts and disharmony. Relationship between members of family will be volatile. Family expenses will soar and you have to balance the budget carefully. Children will not be able to perform well in their academic careers. Planetary aspects are not favorable and they will have a tough time with all their activities. Passing competitive examinations will be very tough in spite of hard work. Parents should monitor their actions and guide them properly in the Mercury retrograde 2021.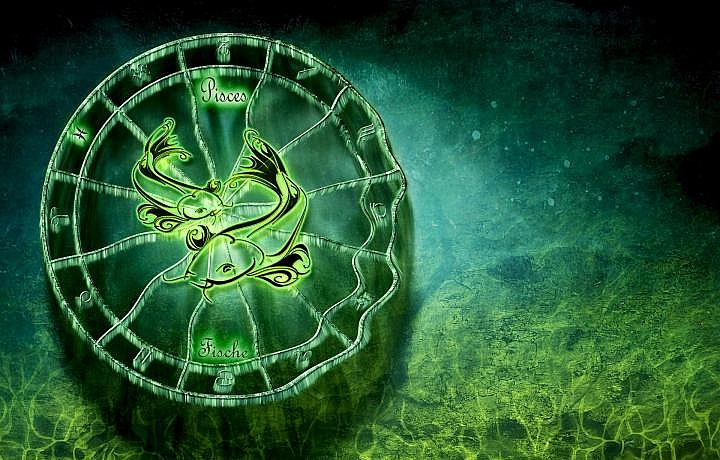 Pisces zodiac sign. Photo: almanac.
Pisces Monthly Money Horoscope
Those of them who are artists will get recognition for their work. Many Fish natives have been wasting their money on their career. In case you know that your income can't increase soon, pay attention to how much you're spending. In spite of this, the economic situation of Pisces will be stable this month.
2021 October forecast for Pisces zodiac is not very much encouraging for financial prospects. Businessmen and traders will fail to make profits in spite of their efforts. Exporters and fine arts merchants will not be able to push their products into the market. As income from business activities are dwindling, you may have to take loans to meet your expenses. Astral aspects are not propitious and this makes investments and speculations not profitable. You fail to get financial support from financial agencies and this will stop your new projects.
The month of October seems to be quite favourable for your economic front. A considerable amount of money will keep flowing into your hands which will keep you elated and happy. Jupiter and Saturn are present in the eleventh house of your sign, because of which news sources of earning money will be made available to you. Business professionals will also earn well from their trade ventures. For job holders, more than one source of earning money will be made available. On 22nd October, the red planet Mars will move into your eighth house, because of which you may acquire sudden came from somewhere.
The money which has been stuck for a long period of time will also come back into your hands. Some secret sources will make economic resources available for you. The beginning of the month will be quite favourable for trade and business persons. Sometimes, you may not get the desired result but the profits and satisfaction will ultimately be yours. Greed should be a trait which should be completely unfollowed by you in this duration. Situations will turn out to be better in the latter half of the month. Some legal systems and reasons might also use your economic resources.
Pisces Monthly Career Horoscope
You will experience some work difficulties that will give you the impression you can't move forward in life. However, all Pisces need to be aware of the fact that they can accomplish their goals. Some of them may need to travel for work. During these trips, they must be cautious to not make any mistake. When it comes to favored sectors, the one of studies looks better than the one of finances. Many Pisces will use their most brilliant intellectual resources and ideas to pass exams and advance in their field of work or academic environment.
2021 Pisces horoscope for career is not heartening for professionals and their career development. Star configurations are not auspicious and this will induce disharmony in the office environment. Relationship with colleagues and seniors will not be cordial and this will tell on your performance. Your efforts fail to yield good financial gains. Social contacts will not be able to help you to advance your career ambitions. You may invest your time in social service and improving your professional skills.
Pisces Monthly Horoscope. Photo: shutterstock.
With regards to your career you will face both positive as well as negative results during the span of this month. The initial phase will prove to be quite prosperous but problems will slowly crop up during the latter half. It is during the first half of the month that your senior officials may remain pleased with your work and may offer you a promotion. On the contrary your arrivals may remain active and try to ruin your image within the workplace during the second half of the month. Hence it is advised to remain extremely cautious and careful. those who are running a business venture will come across the favourable time during the beginning of this month.
Situations will remain favourable and opportunities will be made available to avail profit. However you are advised to maintain cordial relations with your business partners otherwise losses can be incurred. During the second half of the month you are advised to remain specifically careful. On the 17th of October the Sun will move into the eighth house because of which problems can increase. Along with this on the 22nd of October March will also move into your eighth house because of which the problems may escalate. Consequently e your Rivals may remain active and you should remain wary of them.
Pisces Monthly Health Horoscope
There may be some minor diseases that will affect the health of Pisces in October. However, these ailments should be given attention too. Some natives of the Fish will worry too much about things that don't matter, even obsess over them, complicating their life. When it comes to feeling sick, they need to pay the doctor a visit. A general medical check-up would be a good idea too, especially for those of them who have decided to take a trip soon.
October 2021 Pisces horoscope predicts splendid prospects for health. Astral configurations are beneficial and this will make sure that no major health issues arise during the month. There will be some minor health hiccups and these can be treated by normal medical assistance. Chronic disorders will not show up during the month. It is necessary to divert your attention towards maintaining your fitness levels. Good exercise plans and healthy diet practices will be of help. You should practice meditation to reduce anxiety levels.
October is issuing some red flags for Pisces natives in terms of health. You should remain careful as multiple problems can befall you. Sun and Mars are situated in the seventh house of your Kundli. In addition to this, on 2 October, the retrograde motion of Mercury will remain effective. These Yoga of planets can increase skin related troubles. Therefore, if any skin problem crops up, do not ignore it and consult a doctor immediately. On the other side, the transit of Sun and Mars will be in your eighth house during this month. Due to this conjunction of planets, you may have to suffer from blood related disorders. An infection on the skin can occur due to a blood disorder. Boils may get manifested on the skin. Do not hesitate to consult a doctor. As prevention is the best care available, drive or walk carefully on the road as you may fall prey to accidents.
Best Days Overall: 8, 9, 16, 17, 26, 27
Most Stressful Days Overall: 3, 4, 10, 11, 23, 24, 25, 31
Best Days for Love: 3, 4, 5, 6, 10, 14, 15, 18, 19, 23, 24, 25, 29, 30, 31
Best Days for Money: 5, 6, 7, 14, 15, 18, 19, 20, 24, 25, 31
Best Days for Career: 6, 7, 10, 11, 15, 24, 25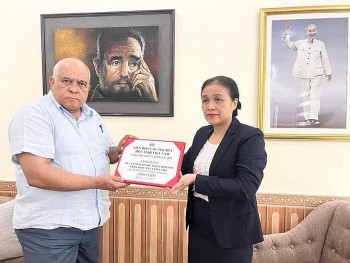 Focus
According to Cuba's News Agency Prensa Latina, on August 16, President of Vietnam Union of Friendship Organizations Nguyen Phuong Nga said that Vietnamese people will always stand by and support Cuba no matter what difficulties our friend is facing.