Pisces Horoscope January 2022: Monthly Predictions for Love, Financial, Career and Health
Pisces Horoscope January 2022: This is a very good return for a situation that will help to strengthen relationships with family, friends, and colleagues.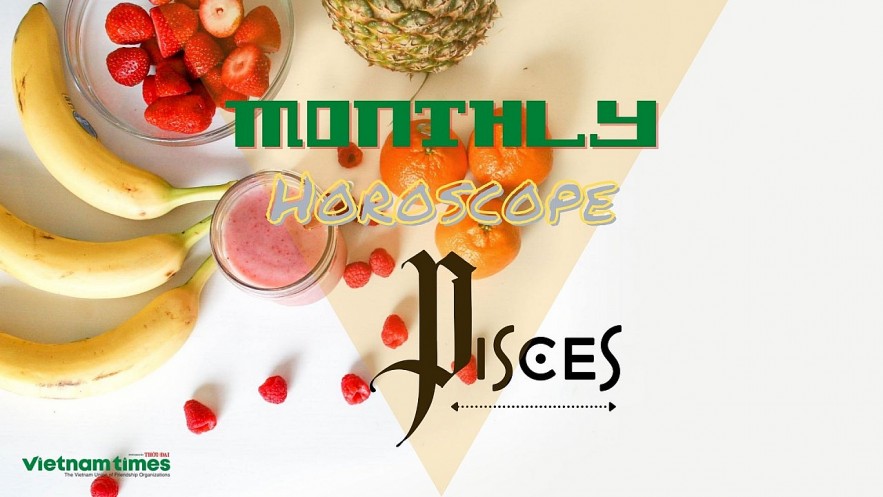 Pisces Monthly Horoscope January 2022. Photo: vietnamtimes.
Monthly Planetary Horoscope
For Pisces, January 2022 presents a plethora of different ideas and ways to ensure the implementation of these ideas. Plenty of active interactions will your colleagues and partners can very well lead you to find lots of profitable deals or new promotions within your workplace. If you are especially attentive to your own ideas and those of your coworkers' there will be potential for new and interesting projects to arise. You will receive a lot of support from others especially if you focus on your good nature, sense of responsibility, and overall diligence. During the majority of the month, Venus will be in a phase of the retrograde movement. There isn't a guarantee of overwhelming success within your personal life. However, it is very probable that your relationships will undergo positive developments. If you are able to maintain consistent levels of politeness and sensitivity when communicating with others, you will be well rewarded. Avoid acting, in any regard, in haste, or with anger.
According to gotohoroscope, in early January, you will receive increased energy for the Sun in a sextile towards Pisces that will be extremely helpful in resolving any ongoing business issues. Your continuous good humor and optimism will improve the majority of your relationships. Mercury will be in Capricorn during this time and will also help contribute to your pleasant communication and socialization with others. Ideally, you will spend the New Moon in Capricorn on January 2nd planning for the future. It's always beneficial for you to plan as much as you possibly can. After the day of the New Moon, Mercury will create a new aspect, highlighting your talent for innovation. The sextile of Venus will create ideal conditions for your talents and qualities to be acknowledged by others. However, the square of Mars will warn you to be careful not to overwork yourself or over exert yourself emotionally. Don't miss a chance to prove yourself, but try to balance this with not acting in complete haste.
Towards the middle of the month, your business aspects will bloom. There may be an emergence of new responsibilities at work, which can lead to some much deserved promotions, bonuses, or some other positive reward. The semi-sextile of Mercury to the Sun will create instant insights and complete ease of communication with others. This is an ideal set of conditions for academic work and working with others. Starting on the 16th of the month, Mercury will begin to turn back. This makes it especially important for you to not break with reality. The Full Moon in Cancer on the 18th of January will be a perfect day for you to engage in active recreation and social interaction. The influence of Venus will help you to interact with others be so positive and persuasive that you can convince even the strongest of your opponents to agree with you. Yet, be careful to act harshly against opposing views or engage in any rash actions. Mars is not conducive to these actions.
On January 20th, the Sun will enter into the sign of Aquarius. This will provide you with some much needed harmony and peace of mind. You have been intensely stressed as of late, so this reprieve could not come at a better time. This change of pace will be particularly handy after enduring the intense transit of Mars. This Mars transit usually elicits a plethora of violent emotions. However, on the 25th of the month, the square in the horoscope will transition into a sextile. This is a much better placement for the implementation of any plans you may have. At this point, any sort of initiative or competition will help contribute to your success.
Mercury will also form a sextile to your sign. However, with this planetary position, you will have an increased level of flexibility and movement to your thoughts and feelings. Venus, the planet of love and connection, doesn't necessarily exclude happy occurrences within your relationships or with your finances. However, for you, you should weigh on the side of caution with your interactions with others. It's very easy for you to forget about this aspect, but you have to recognize the importance of the interests, wants, and needs of those around you. It will also be best for you to avoid making any impulse decisions with your finances. Take your time in making the final decision about any of your purchases this month. It is always best to be on the more cautious side when it comes to financial endeavors.
During the final days of January, you may feel a wide array of different emotions. It may seem like your emotions are all over the place. However, you are lucky enough that this sense of emotional chaos will not last very long. By the time February is underway, your emotions will be much more consistent.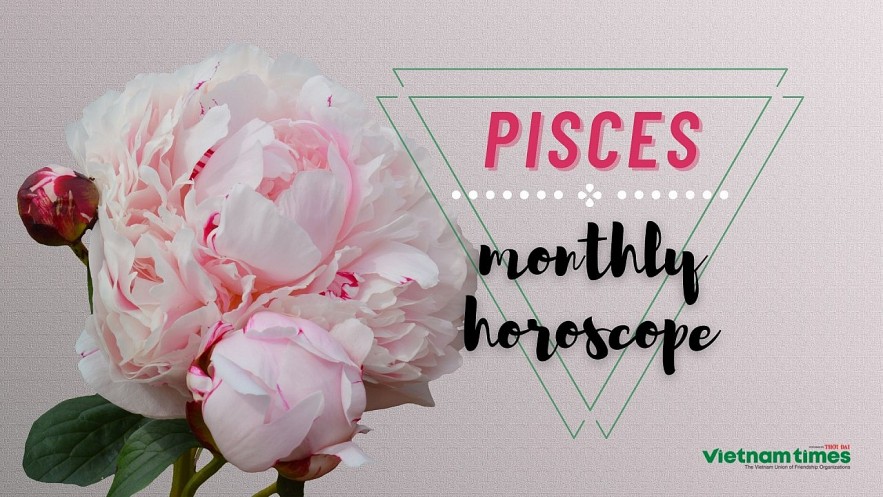 Pisces Horoscope January 2022. Photo: vietnamtimes.
Pisces Monthly Horoscope
Certainly January will be a month for you in which you will analyze all your previous achievements, verify your views and beliefs, and make decisions on which your future will depend. Prepare yourself that there will be a person on your way who will give you many different opinions, which, however, will have little relation to reality.
This will be information sucked out of your finger. Before moving on with a counter-attack, think about whether it will be better to show that the rumors you hear do not make any impression on you and let them go in spite of your ears. Today's Pisces HoroscopeYour Free Tarot Card of the Day You will still have time to attack, you will see that your indifferent behavior will arouse greater anger in the person who distributes them.
According to horoscope2022, January will mark you with many parties and social events that you will be happy to invite. That is why every invitation is accepted openly. Do not even think to refuse. Otherwise, you will not have an opportunity to shine. Not only that, for all singles this kind of meeting will be a great opportunity to meet interesting people, while people in permanent relationships should stick to attention. Establishing acquaintance with a representative of the opposite sex may result in the creation of quite a confusion in the head. However, before you go into the vortex of madness and passion, think about whether it is worthwhile to waste so much time spent together for the moment of elation. Watch out for the amount of food you eat. If you do not restrain this desire, you may face serious consequences due to overeating. Look closely at what you eat and how much you eat. Beware of sweets. They are neither healthy nor nutritious, and how harmful they can be. In the end, you will not enjoy a few extra kilos?
In January 2022 Pisces will turn their attention to other people and will be very empathic. This is a very good return for a situation that will help to strengthen relationships with family, friends, and colleagues. Unfortunately, the consequences of decisions taken months ago will also get you, and there will be an internal conflict.
Pisces January 2022 horoscope encourages you not to feel lesser when you see other people achieving their dreams and aspirations. Everyone has the right time to achieve success. Just the way a seed turns into a tree, you will also become successful if you keep working hard. Have a resilient personality while facing difficulties. Learn the secrets of success. It is not easy to succeed in life if you do not have a good strategy. Pisces horoscope for 2022 foretells a period of great achievement in your life due to hard work. The sadness in your life is not a reason for giving up.
Pisces who are parents will have serious problems with children. It is also worth planning a great deal in January. This month, the Pisces has to put their ambitions aside and focus their attention on family matters. So, if you are planning changes in professional areas, it is better to stop because this decision will bring you more harm than good.
It's worth appreciating the boredom at work. Pisces with spectacular and innovative ideas should not refrain from their implementation because they will become a great source of money. Resourcefulness and consistency in action will pay off, so invest and buy.
Pisces in love is waiting for a suitable quiet time, and thanks to Uranus and Neptune singles have a chance to meet someone fascinating, with whom they will be able to build a lasting relationship. If you are in a relationship, love is waiting for you, and if you do not have anyone, there will be an opportunity for a passionate romance on the horizon.
January is a good time for a proposal. Pisces may suffer from stomach problems, which should not be underestimated. Unfortunately, there may be a fall in form and fatigue, which is why you must be particularly careful about your health. Overweight people should start slimming in January.
In January, Pisces will go after an achievement in their careers. This month will bring out a lot of creative energy in you, and you will be full of new ideas, so it would be a pity not to make use of it. Do not be afraid to share your opinion with your boss and bring some innovative ideas to the work projects; you will have a big chance to win some recognition this month. However, you will tend to forget about your partner, which will be the reason for his/her grumpiness. Try to surprise him/her somehow and show him/her that you care.
The beginning of the year will be a great time for Pisces. Thanks to Jupiter, they will be imaginative in all aspects of their lives. Whether it comes to fashion, career, or home, you won't be able to help yourself, and you'll always be inventing something new. It will be a great opportunity to take on some new projects or to discover leisure-time activities.
However, you will tend to forget your loved ones due to all the ideas and activities, causing your relationships to cool down. Don't forget to show love to your family in January and try to come up with an activity that you could do together.
Pisces Monthly Horoscope. Photo: shutterstock.
Pisces Monthly Love Horoscope
Love will go in the right direction and there may be some love interest at your work that may turn into a serious relationship for you now. However, there may be some misunderstanding since it can hinder your work due to the position of Venus. You want to take it forward with your lover and yet you can't due to work politics and work ethics. Venus can make you attractive at work now but be careful since you may be fired.
Pisces compatibility will be passionate after the 7th of the month. Venus will provide romance in relationships and you will be active with your friends and contacts. Sun will provide you with the necessary vigor for relationships. Marital life will be full of social activities during the first week of the month. Love will be romantic and sensual after that. There will be subtle and mischievous affections in the married life leading to pregancy. Single persons will have many opportunities for making love relationships this month. Love will be romantic and your partner will be in all likelihood an introvert. Your success depends on your communication skills.
As reported by sunsigns, Pisces horoscope for January 2022 foretells the unconditional love in your relationships. Never put a price tag on the love you share with others. Love is meant to be shared freely. Take note that marriage is not all about sex. The love you have for your spouse will make you sacrifice anything to have them. Things like caring for your spouse, talking for long hours, and cooking for them will strengthen your love. 2022 horoscope tells you to have a soft heart for your spouse. Do not rush back into the lives of people who have hurt you before just because you miss them. You do not need such people in your life. Stay calm and enjoy your Pisces birthday with your friends.
January 2022 monthly horoscope predictions are not beneficial for family affairs. Planetary support is absent and this makes the environment tumultuous. Relationships between family members will be full of disharmony and intrigue. There will be interference from outsiders and you should handle that firmly. Children are negatively impacted by family affairs and also fail to get assistance from the planets. This will not be helpful for their academic progress. They will have problems getting through competitive tests. Some of them will do well in practical skills.
Nothing in the augury from the stars this month that holds out any cheer for your family affairs. Indeed the atmosphere could well remain largely cheerless. There is the distinct possibility of strained relations with your maternal relatives. The echoes of this strain would be very much audible in your own house.
More serious tension could erupt between you and your brothers. This should be averted at all costs. Do not get provoked into any kind of confrontation and draw on your inner reserves to remain calm otherwise the events could take a catastrophic turn. A trying time, for your family in most ways.
There is very little of a favourable nature in the augury from the stars in so far as your children are concerned. There is a likelihood of serious differences with an elderly person, could be a family member, with possible unpleasant consequences. The wards of some of you may also get into differences with servants. Parents would have to take care on this score.
The performance of most of them would also tend to be below average. However, some of there may display a higher order of skills with their hands than usual. Those pursuing any practical trade or apprenticeship may do relatively better.
Pisces Monthly Money Horoscope
2022 January forecast for Pisces zodiac promises a prosperous month for the finances. Business people and traders will make very good profits from their activities. Star positions will be helpful for speculative activities. You can also expect money from unexpected sources or inheritances. The month is auspicious for commencing new business projects. Speculations and investments will be highly profitable. If you want financial help from the institutions, you will be successful.
The money flow will not be fluctuating for you this month as the previous month and there will be good security for you. But it is still better not to go for risky investments and not to lend any money to anyone. Take your parents and friends advice to make investments. This way, you will know how to save your money and curtail expenses.
January astrology 2022 discourages you from getting yourself into illegal activities as a way of making money. There are many clean ways of making money. You need to be creative. The finance horoscope for 2022 promises you better returns in your business this month. Focus on how you can expand your business into new markets as a way of increasing your finances.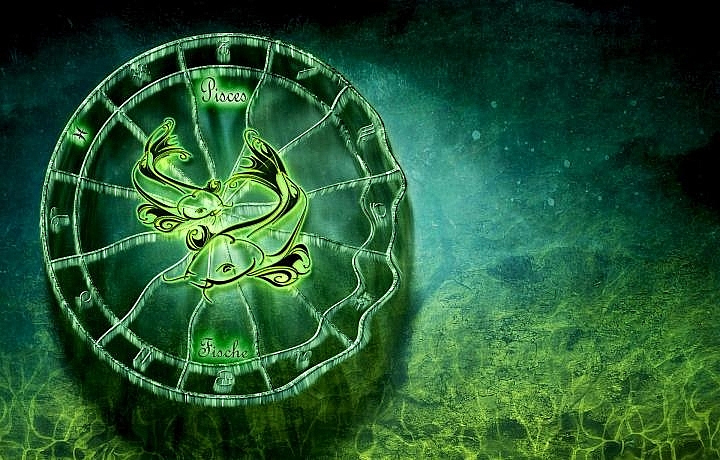 Pisces zodiac sign. Photo: almanac.
According to pandit, this month the augury from the stars is quite favourable for your financial prospects. Some of you would have a way of handling your workers or subordinates which would enable you to derive maximum benefit from their services. This could well be the most important gain in a month that would even otherwise be beneficial.
There is also the possibility of good fortune coming to your door-step through the services of an elderly gentleman, which would prove to be extremely beneficial. Even otherwise, the climate would remain quite congenial for investment and the launching of new ventures, and those of you who have such plans in the offing should boldly put these into motion.
Pisces Monthly Career Horoscope
This month promises some good growth professionally and without mental stress. You can get good gains from colleagues and may find that your boss is also supporting you. You will have to do hard work to earn name, fame and recognition but it will come to you slowly and gradually. You see your colleagues help you succeed and you also want to help them out. This mutual relationship will help you grow in your career rapidly.
Partnership business will not see any struggles this month. You may meet your future business partners and hold discussions with them and may be able to convince them about your business goals and actions. You'll find that your business partners are willing to compromise and this can make you happy. But be careful before signing papers.
Pisces monthly horoscope 2022 is a star sign telling you that your career should expand your way of thinking. It is important to specialize in something you are passionate about. This will help you to give your best and also focus on expansion. You can even turn your passion into business if it fills a certain gap in the market.
Nothing very congenial about your career prospects in the augury from the stars this month. There are distinct chances that you would have to plod a fairly lonely furlough, without anything exciting or interesting happening. Even after all this hard work, there would be little likelihood of realizing expected gains. These would even then tend to elude you.
There is some consolidation in that the association with several gifted people of learning could lead to fairly satisfactory results, some of you may go on to do reasonably well in religious or social work. Writers may also perform slightly above average.
A negative month during which you might face a lot of problems since the stars are hardly in a favourable mood. Most of you would have to struggle quite a bit to get anywhere near your objectives. Higher education may pose the maximum amount of problems. Therefore, those going in for higher studies must remain patient and not give up in the face of difficulties.
Those studying accountancy, journalism and other forms of mass-communication would also face difficulties. Candidates for competitive examinations should go in for extra coaching, and work hard if they want to succeed. Quite a negative month, during which you should patiently persevere with your efforts.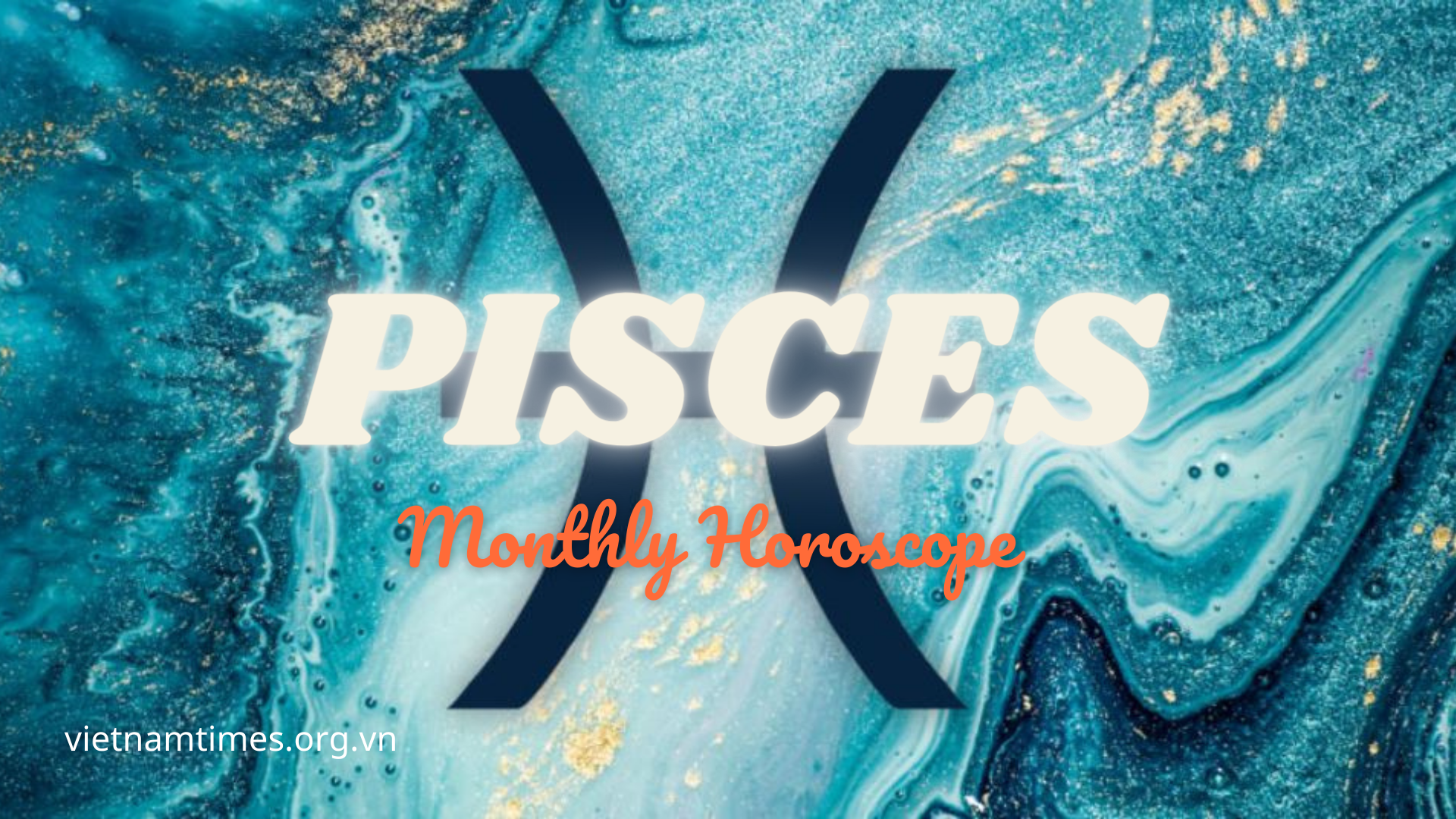 Pisces Monthly Horoscope January 2022. Photo: vietnamtimes.
Pisces Monthly Health Horoscope
2022 Pisces horoscope is propitious for health conditions in January 2022. You will also get encouragement from astral influences. This will prevent the recurrence of chronic disorders. There will not be any major health hazards and minor health problems can be taken care of by medical attention. Your attitude will be cheerful and optimistic because of your excellent health. It is important to focus on regular exercise and diet routines to maintain your fitness. Anxiety disorders can be avoided by resorting to good relaxation procedures during the 2022 Mercury retrograde.
January 2022 horoscope for Pisces zodiac sign foretells of natural treatments in your life. Try out natural remedies for some health complications that you are experiencing. Make use of the internet to learn about healthy living. Changing your lifestyle will go a long way toward improving your health status.
A helpful month, during which the turn of events would favour your continued good health. Even those with a predisposition to chronic disorders of the digestive tract, like flatulence and excess of wind will experience considerable relief from their troubles. The normal precautions of a bare minimum sort would ensure continued respite from such troubles.
Pay attention to staying in congenial surroundings and company. In fact, make a determined effort to stay away from unpleasant surroundings. This would also ensure good health, since your environment will play a major role in determining the state of your health.
Important numbers: 8, 9, 14
January important dates: 3, 5, 13, 18, 25
Special note:
"Keep details of your life to yourself, not everyone around you wants to know about your private matters. A little mystery will not hurt, and will even make you more attractive to others."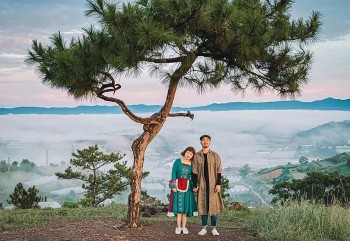 Travel
Three local cities are set to be presented with the ASEAN Clean Tourist Awards 2022.