PM asks embassy to promote teaching and learning of Vietnamese in Myanmar
Prime Minister Nguyen Xuan Phuc asked the embassy and leaders of Vietnamese people's associations in Myanmar to pay more attention to teaching Vietnamese and preserving national culture here.
Prime Minister Nguyen Xuan Phuc (L) speaks at the meeting with staff of the Vietnamese Embassy and representatives of Vietnamese people in Myanmar on December 17 (Photo: VNA)
Prime Minister Nguyen Xuan Phuc met with staff of the Vietnamese Embassy in Myanmar on December 17, asking them to push ahead with economic diplomacy as Myanmar has proved to be an attractive destination for Vietnamese firms.
At the meeting in Nay Pyi Taw, part of his ongoing official visit to Myanmar, the PM applauded the embassy and other representative agencies of Vietnam for their fulfillment of assigned tasks, which he said has greatly contributed to the two countries' relations.

He expressed his delight at the fact that in just a short period of time, up to 230 Vietnamese businesses have come to invest and do business in Myanmar, proving this country is an attractive destination for Vietnamese enterprises.
Both nations have enjoyed a thriving economic and trade cooperation, with two-way trade hitting 859.9 million USD in 2018, up 3.8 percent from the previous year, and 790 million USD during January-October in 2019, a year-on-year surge of 9.3 percent.
Vietnam has sustained its position as the 7th largest foreign investor in Myanmar with nearly 2.2 billion USD invested in the nation. Major Vietnamese investors in the country are Viettel, FPT, Eurowindow, and Dong A Group.
Regarding agriculture, both sides are working toward the signing of a Memorandum of Understanding on agricultural cooperation to improve and increase value of farm produce such as maize, rice, and bean.
The two countries have also promoted transport cooperation by carrying out a wide range of transport projects in the East-West Economic Corridor, and schemes to connect land roads and coastal waterways that help facilitate trade and tourism cooperation and people-to-people exchange among regional countries.
The tourism cooperation plan during 2016-2018 has been on the right track as well. Besides launching direct flights in 2011, the two countries have organised many tourism fairs, and engaged in joint tourism cooperation activities.
Several localities of the two countries have established ties, such as Hanoi-Nay Pyi Taw, Da Nang-Mandaly and Ho Chi Minh City-Yangon.
PM Phuc also appreciated Vietnamese expatriates' sentiment towards the homeland, as well as their contributions to Myanmar's development.

He told the embassy and representative agencies of Vietnam to uphold patriotism and exert efforts to fulfill their tasks, requesting them to step up economic diplomacy and consular work so as to support Vietnamese businesses and people in Myanmar.

He also hoped the Vietnamese community will keep united, adhere to local laws and have practical activities to help with relations between the two countries.

Additionally, the leader requested the embassy and leaders of Vietnamese people's associations in Myanmar to pay more attention to teaching Vietnamese and preserving national culture here, helping Vietnamese people in Myanmar stay united, contributing to enhancing the bilateral ties.
Earlier the same day, PM Phuc held talks with State Counsellor of Myanmar Aung San Suu Kyi and had separate meetings with President U Win Myint and Speaker of the Union Assembly T. Khun Myat.
After their talks, PM Phuc and the Myanmar State Counsellor witnessed the signing and handing over of cooperation documents, including an action plan for implementing the Comprehensive Cooperation Partnership for 2019-2024, a Memorandum of Understanding (MoU) on agriculture and rural development cooperation, and a MoU between the two foreign ministries, and a diplomatic note amending the agreement on visa exemption for ordinary passport holders of both countries./.
en.vietnamplus.vn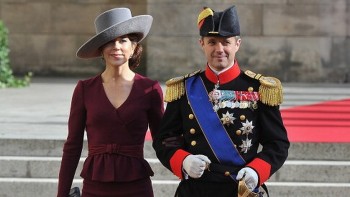 Friendship
Denmark's Crown Prince and Crown Princess will visit Vietnam to celebrate 50 years of diplomatic relations and promote green solutions.