PM asks for sustaining vigilance, ensuring safe int'l commercial flights
In his latest guidelines for COVID-19 prevention and control, Prime Minister Nguyen Xuan Phuc has ordered authorities at all levels to continue sustaining vigilance in a bid to protect Viet Nam's achievements in the COVID-19 fight.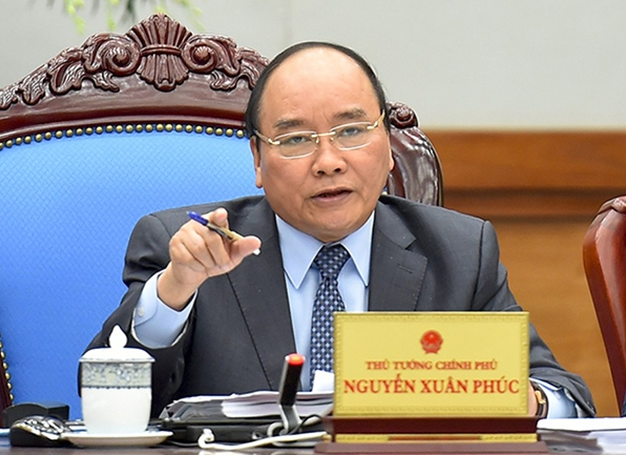 PM Nguyen Xuan Phuc (Photo: VGP)
Accordingly, citizens are required to wear face masks when staying outdoors and on public transport means, wash hands regularly with soap or sanitizer, avoid mass gatherings at public places, and keep safe distance from each other.
Authorities have to strengthen inspection of compliance of COVID-19 response measuresand strictly fine those who intentionally break the rules.
The Ministry of Health is responsible for providing clear instructions for COVID-19 prevention and control in socio-economic activities as the Government has decided to resume international commercial flights.
Flight attendants wearing masks on the first international flight. (Photo: Zing News)
The Ministries of Public Security, National Defense and local-level People's Committee shall continue strict border control to timely prevent illegal entrants.
The Government demanded serious medical surveillance over entrants to prevent cross-infection at quarantine camps and community transmission of COVID-19, VGP cited.
He urged the authorities to ensure safety for international commercial flights. All inbound travelers shall have to fill out health declaration form and undergo COVID-19 testing.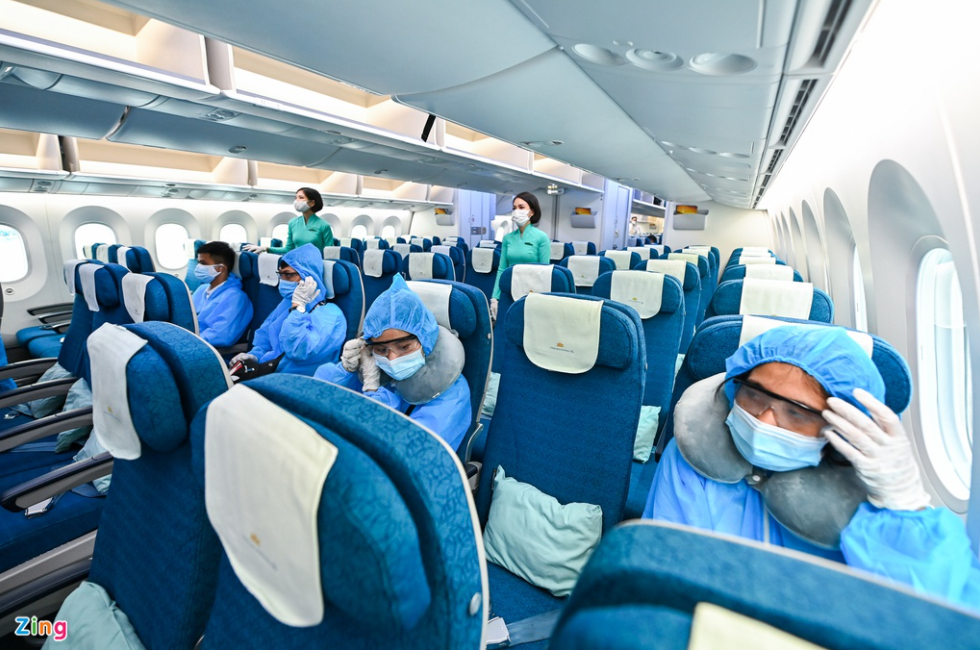 Passengers sit in distance on the first international flight. (Photo: Zing News)
As many as 991 patients have recovered while among the patients still under treatment, nine have tested negative for the virus once, 6 twice and 10 thrice, according to Vietnam Plus.
Vietnam has re-operated international flights from September 19 (from Vietnam to foreign airports) and September 25 (from abroad to Vietnam). In that context, ensuring the safety of passengers and crew members is one of the top priorities for maintaining the country's success in its fight against COVID-19.