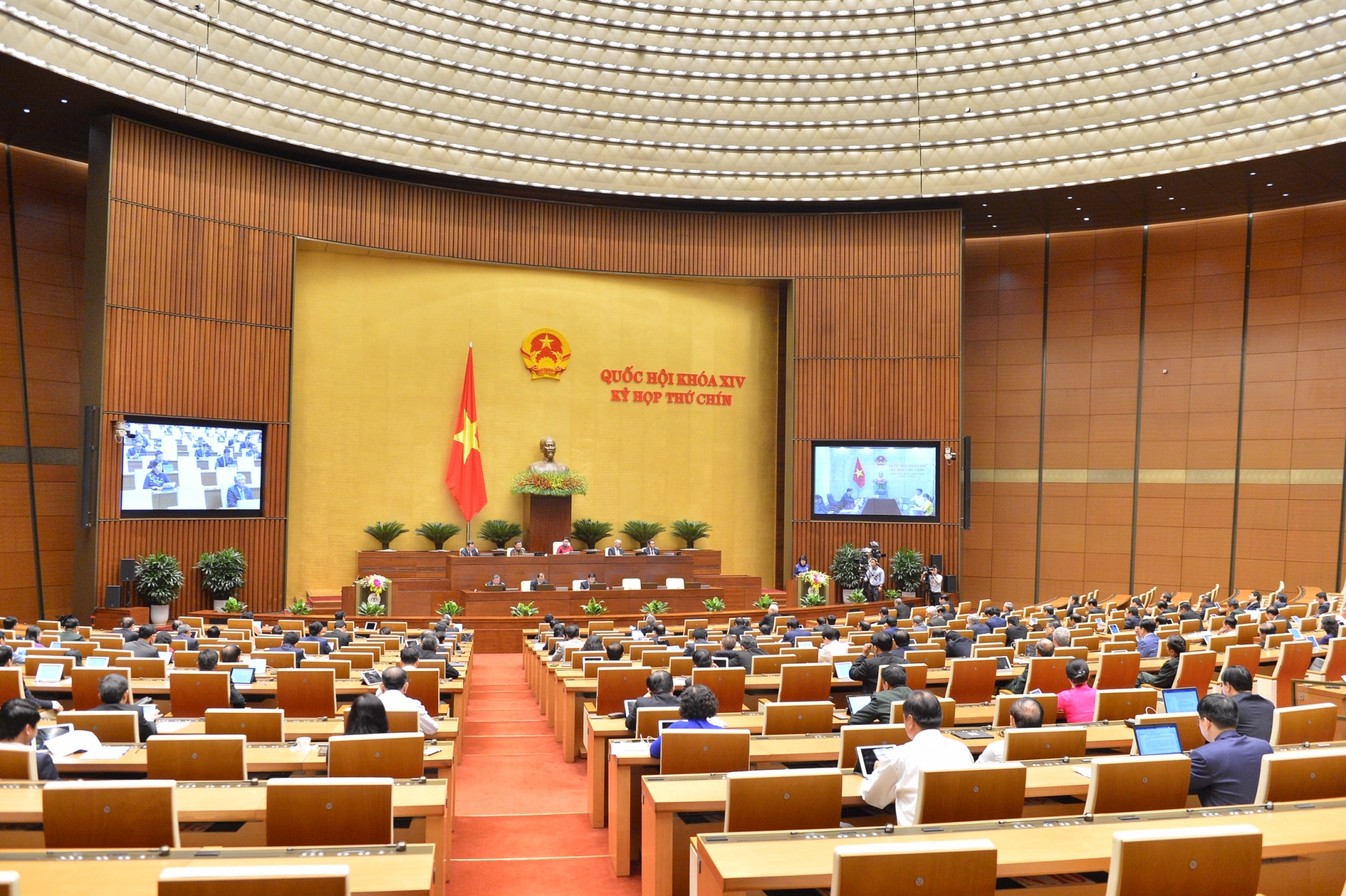 The National Assembly approved the EVFTA and EVIPA on June 8 (Photo: Chinhphu)
On June 8, the National Assembly passed a resolution approving the EVFTA and EVIPA Agreements. These are considered a large-scale modern highway linking EU and Vietnam, opening a new horizon for comprehensive and stronger cooperation of Vietnam and the EU.
The adoption of EVFTA and EVIPA is a historic achievement. This shows a great step forward in relations between the EU and Vietnam, and is also the most appropriate way to celebrate the 30th anniversary of diplomatic relations. These new platforms provide a good base for expanding investment and trade opportunities.
Recently, Vietnamese Foreign Ministry spokeswoman Le Thi Thu Hang affirmed that Vietnam is ready to implement these agreements in practice with proper policies.
According to Ambassador of the European Union (EU) to Vietnam Giorgio Aliberti, one policy for Vietnam to promote the EU's interest in investment is to facilitate the trade of automobiles, pharmaceuticals, machinery and electronics. Only then will the EU CEOs realize the full potential of Vietnam.
In addition, Vietnam shall change its inherent policy on sector orientation, only attract investment in some of these areas but not in others.
Another policy for Vietnam to attract and retain more EU foreign direct investment is to carry out reforms and streamline rules and procedures. Vietnam shall promote digitalization and accessibility from outside Vietnam to help attract more small and medium-sized businesses globally, according to Financial Magazine.
The adoption of EVFTA and EVIPA is a historic achievement (Photo: FInancial Magazine)
On an interview with the press on the occasion of the National Assembly's approval of the EVFTA and the EVIPA, Deputy Minister of Foreign Affairs Bui Thanh Son shared his opinions regarding the policies that Vietnam could adopt in this context.
The first policy is that Vietnam shall develop a roadmap to proactively deploy and exploit effectively, take advantage of the benefits and opportunities of FTA agreements. In the current situation, effective implementation of FTAs ​​should go hand in hand with strengthening internal resources, building an autonomous economy, improving productivity and competitiveness of the economy.
Secondly, Vietnam shall timely grasp the new and rapidly accelerating trend of digital transformation and the digital economy. It is necessary to gradually participate in international cooperation on digital economy, participate in new issues related to digital economic governance, and promote innovation of growth model associated with technology.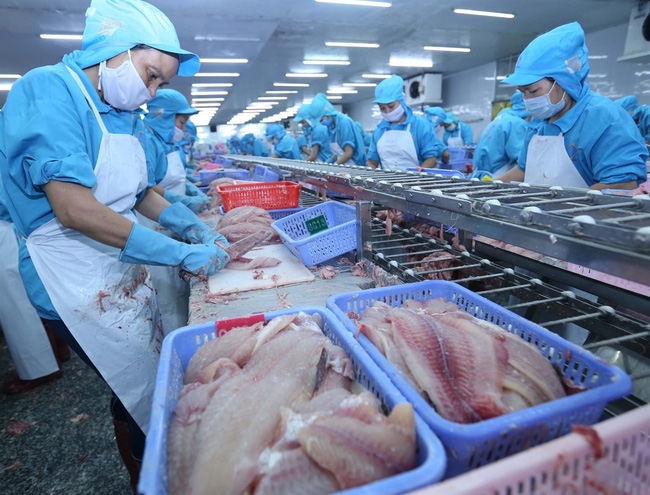 Vietnam is ready to deploy proper policies in the new context (Photo: DanViet)
Thirdly, ministries, localities, and businesses need to take advantage of capital flows, global production and value chains, as well as global trade and investment wave to attract investment. It is necessary to discuss with EU members early to attract high quality investment from EU countries, improving the investment environment towards international standards.
The final policy for Vietnam is that Vietnam shall build and enforce international laws and common standards, actively contribute substantially to shaping new structures in Asia - Pacific region.
It is essential for Vietnam to make a substantial change in implementing international integration. It is also necessary to improve the capacity of economic integration, especially localities and businesses should be fiercely involved in and actively grasp information about Vietnam's commitments, Dan Viet reported.
However, the Ministry of Planning and Investment also said that Vietnamese policies and management mechanisms still have some limitations. Specifically, the infrastructure systems and human resources have not met the requirements of economic development in general and the needs of EU investors in particular.
According to Minister of Planning and Investment Nguyen Chi Dung, Vietnam shall improve the market access, and enhance the competitiveness of Vietnam's economy. It is necessary for Vietnam to develop infrastructure and services, promote high-quality human resources, and strengthen measures as well as incentive mechanisms, reported by Enterprise Integration.
Candy Lee