Premier "must-explore" tourist attractions in Ninh Thuan
Ninh Thuan in Vietnam's South Central Coast is renowned for its magnificent beauty ranging from immense wind farm, nomadic village to peaceful sheep farm.
Dam Nai wind farm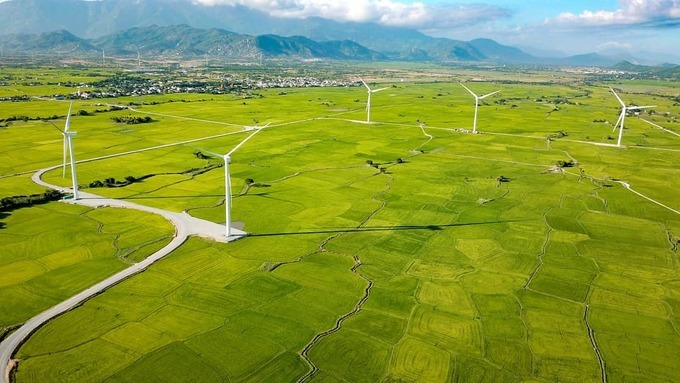 Photo: Ivivu
Covering an area of 9.6 ha with 16 turbines, Dam Nai wind farm (Thuan Bac district, Ninh Thuan) has attrahicted many young people. The vast wind farm is dotted by sheep grazing and majestic mountains creating resembling fairy-tale scenery.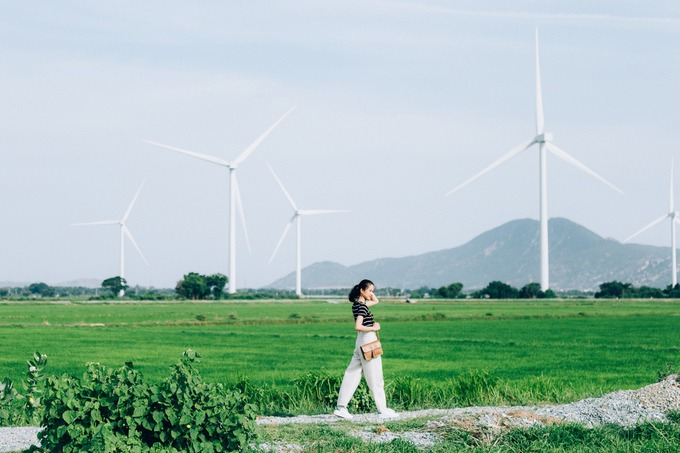 Photo: Ivivu
Each season, Dam Nai wind farm boasts its distinctive beauty. In the ripening rice season, it is covered by the golden hues. Dam Nai wind farm is believed to be the most gorgeous in the sunset.
Mongolian village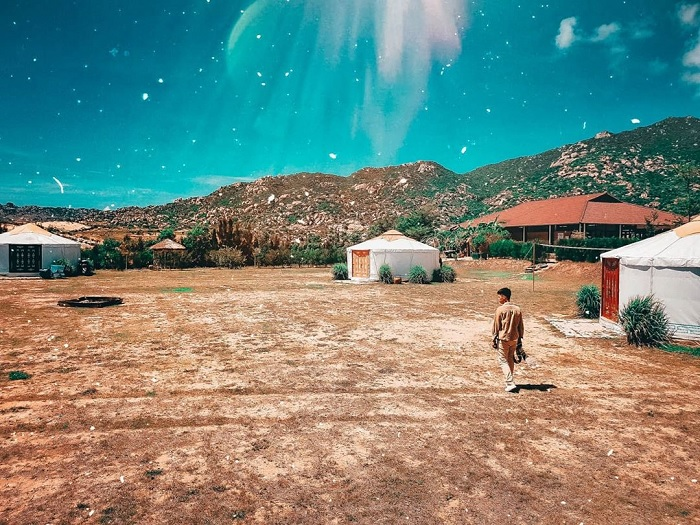 Photo: Anhlios/ via Lu hanh Vietnam
Mongolian Village is located in the tourist and extreme sports area of ​​Tanyoli, in Mui Dinh, Thuan Nam district, Ninh Thuan province. The village is inspired by the nomadic life on the Mongolian grassland with colorful huts. The entrance fee to the village is VND 50000 (US$2.16).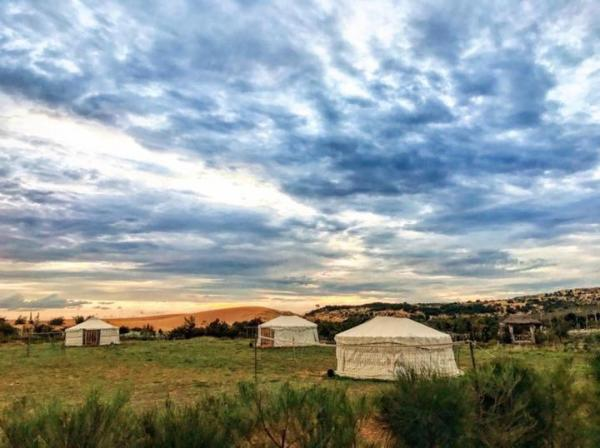 Photo: Tintuc
The destination lures tourists by the amazing sand dunes, immense meadows and interesting experiences namely driving large displacement vehicle, zipline swing or mountain climbing.
Another special thing is that Mongolian Village is adjacent to Bai Dinh, where tourists can admire the white sandy beaches with crystal-clear water.
An Hoa sheep farm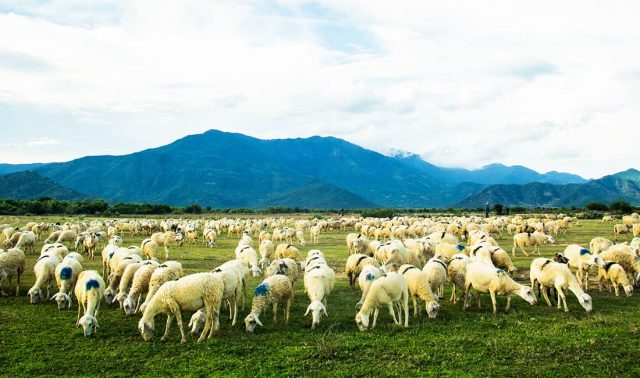 Photo: Vntrip
An Hoa sheep farm boasts the charming landscape created by mountains, lakes and vast grasslands with freely grazing sheep. Those who want to get a closer insight into the nomadic life can go to the sheep farm from 6 to 7 am.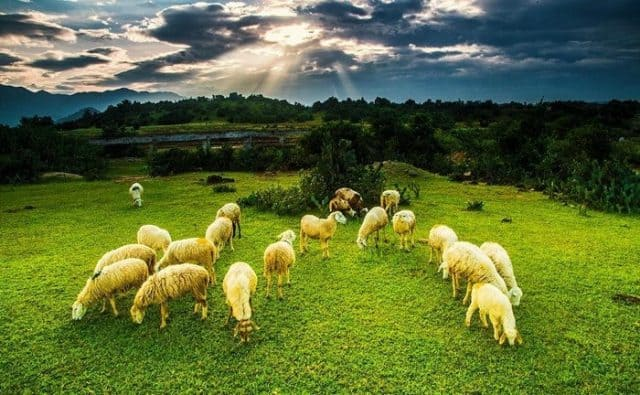 Photo: Vntrip
Visiting the sheep farm is currently free of charge. However, you should ask for permission from the nomads before taking photos. In the dry season, ​​Thanh Son Lake near An Hoa sheep farm is the preferred check-in spot among many youngsters.
Dam Vua salt field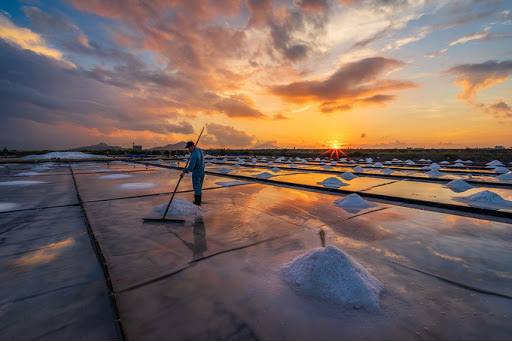 Photo: Vietnamjourney
Not only is one of the largest salt fields in Ninh Thuan province, but Dam Vua is also a tourist attraction. With an area of ​​more than 1,000 hectares stretching along the coast, this place overwhelms anyone steeping on here.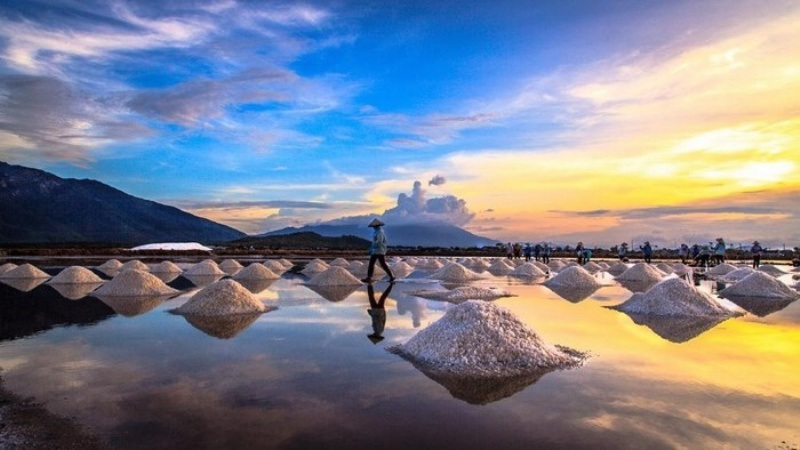 Photo: Halotravel
The early morning is the most ideal time to take photos in Dam Vua salt field as the sunlight is soft and the wind is slight.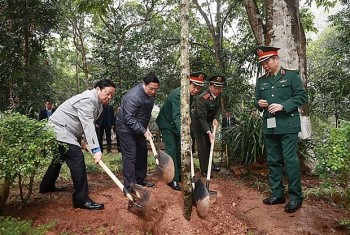 National
The Prime Minister launches a tree planting festival in Ba Vi on New Year of Cat.