Not-to-be-missed destinations in Vietnam's South Central Coast
Visiting the fruit-laden vineyards, sheep farms, coral reefs diving are among the immiscible experiences for tourists when traveling Ninh Thuan Province in Vietnam South Central Coast.
Vinh Hy Bay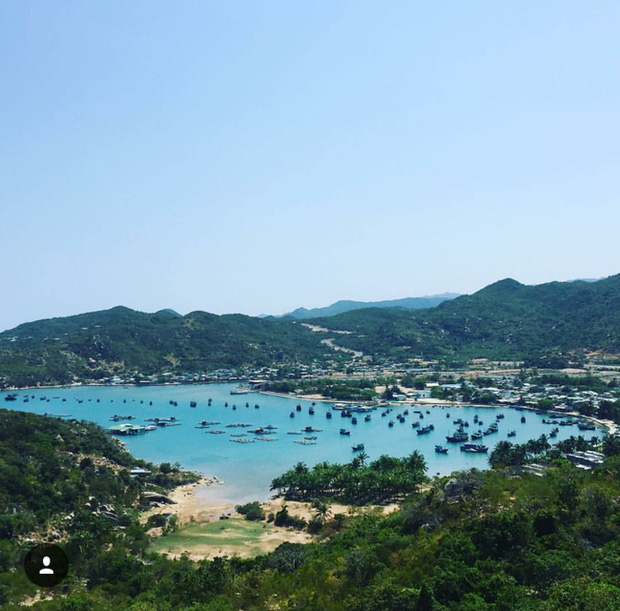 Vinh Hy Bay from a bird-eye view Photo: Kenh 14
Vinh Hy Bay is located in the northeast of Ninh Thuan province, about 40 kilometers from Phan Rang city, right next to Nui Chua National Park. The beach remains the untouched beauty without much exploitation from human hands. The blue crystal-clear seawater stretches of white sands along with a serene atmosphere are among the charms spellbinding anyone stepping on here, according to Kenh 14.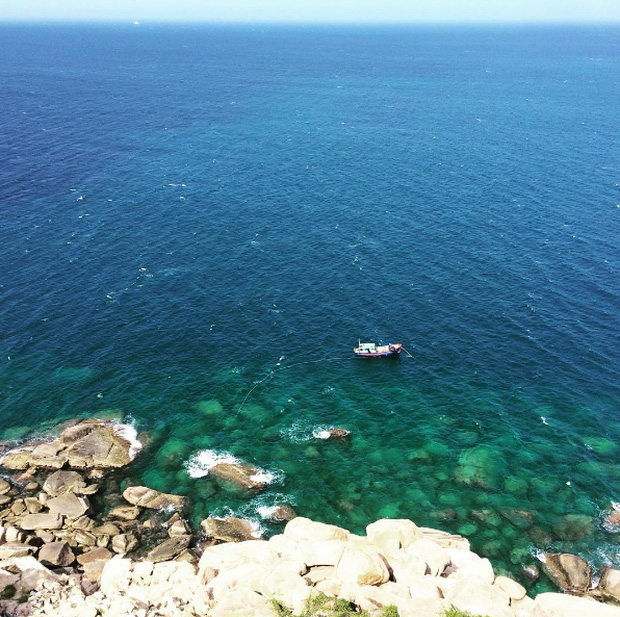 Photo: Kenh 14
The weather in Vinh Hy Bay is mild all year round. Tourists can come here at any time of the year; however, the best time is from May to August.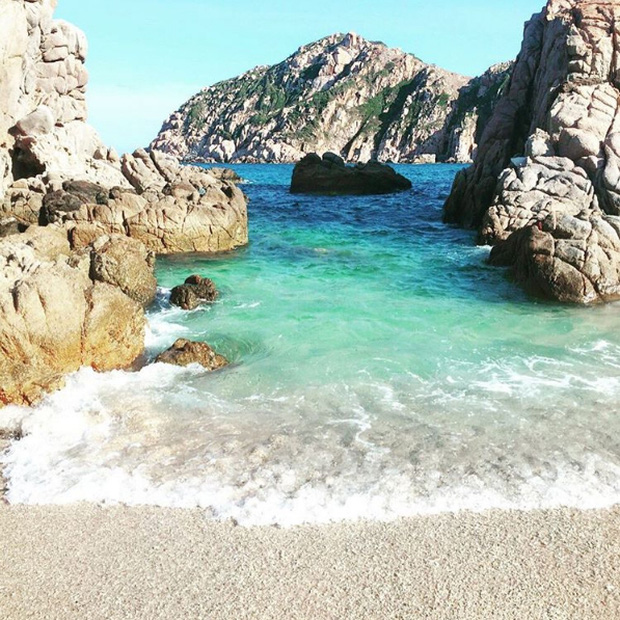 Photo: Kenh 14
There are some choices of accommodation in Vinh Hy Bay such as hotels, motels, resorts, or homestays. More interesting, tourists can camp overnight right next to the beach. Admiring the star-lit-sky amidst the vast blue sea and the glorious rays of sunshine in the early morning sound so tempting.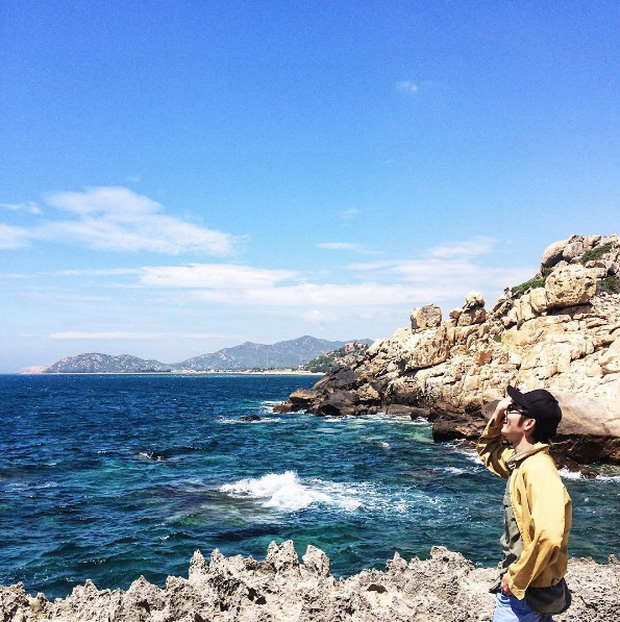 Photo: Kenh 14
Nam Cuong Sand Dune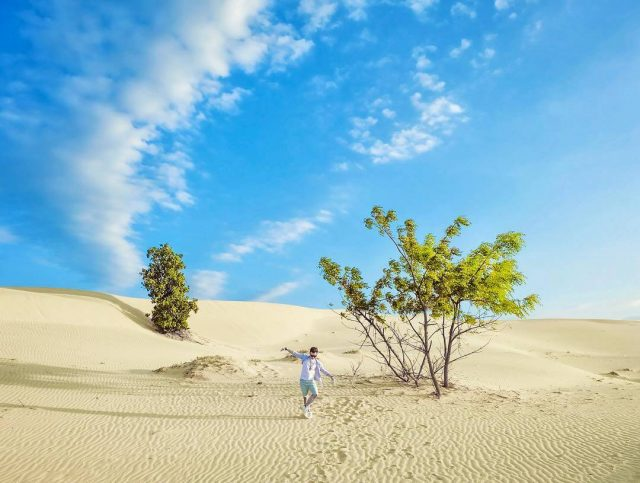 Photo: VNTrip
Nam Cuong sand dune is located in Tuan Tu village, An Hai commune, Ninh Phuoc district, Ninh Thuan. It covers an area of 700 hectares, lies from 20m to 100m above sea level, and especially owns the unique red color.
Photo: VNTrip
It is enveloped by mountains, seas, and villages, creating spectacular natural beauty. The best time to visit this destination is at sunrise and sunset as the reflection of sunshine colors in its smooth sand adds another dimension to its stunning beauty, according to Vietnamnet.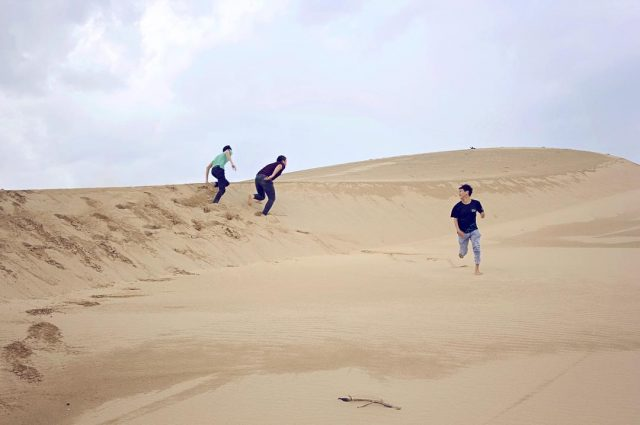 Photo: VNTrip
A special feature of Nam Cuong sand dune is the change in its appearance every hour and every day. Just a gust of wind can change its appearance. After one night, the footprints of humans and animals on the sand are completely erased, returning this place the inherently smooth sand.
An Hoa Sheep Farm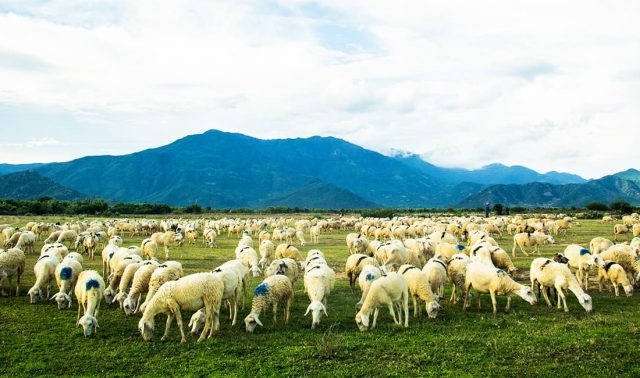 Photo: VNTrip
Another destination that should not be missed in Ninh Thuan is An Hoa Sheep Farm. An Hoa sheep farm is one of the largest such sheep farms in Ninh Thuan province. It is located in An Hoa village, Xuan Hai commune, Ninh Hai District.
Photo: VNTrip
The image of thousands of sheep grazing on a vast grassland can conquer the heart of any nature-lovers. The sheep farm has increasingly more famous thanks to its bucolic beauty and a peaceful atmosphere. Coming here, tourists not only have the chance to admire the natural beauty but also get a closer insight into the nomadic life.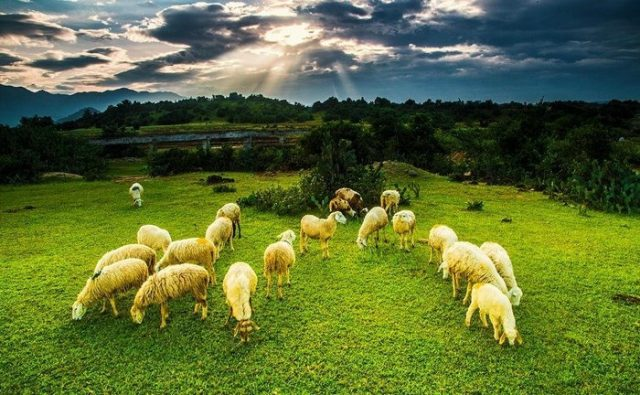 Photo: VNTrip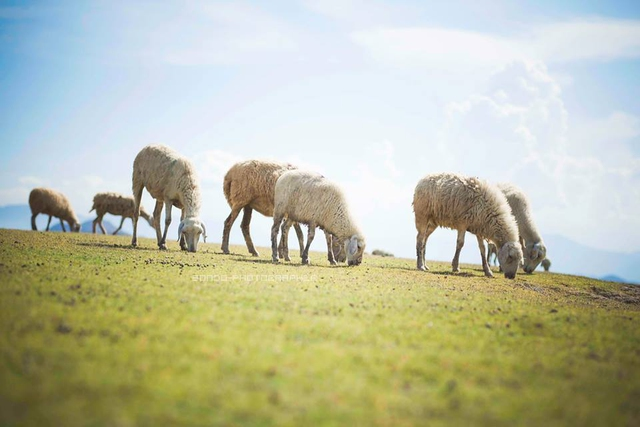 Photo: VNTrip
The ideal time to visit An Hoa Sheep Farm is from June to August as the sunshine is soft and the whole region is fully covered by greenery appropriate for tourists to take photos.
Hang Rai (Rai Cave)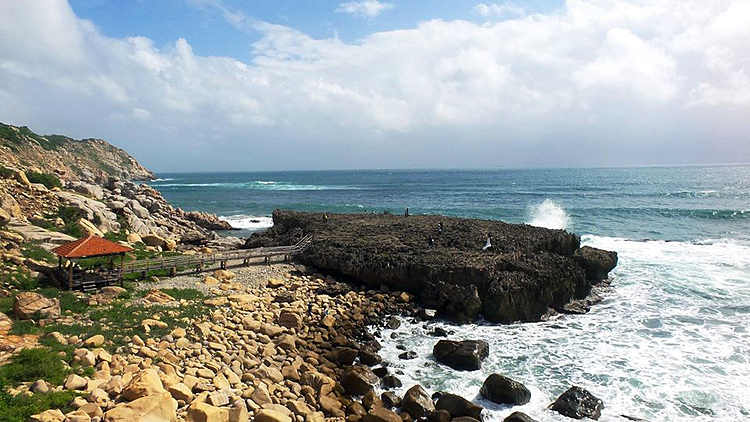 Photo: VNExpress
Hang Rai is home to thousands of colorful coral reefs. It is part of Vinh Hy Bay and about 40 kilometers from coastal Phan Rang Town in Ninh Thuan Province.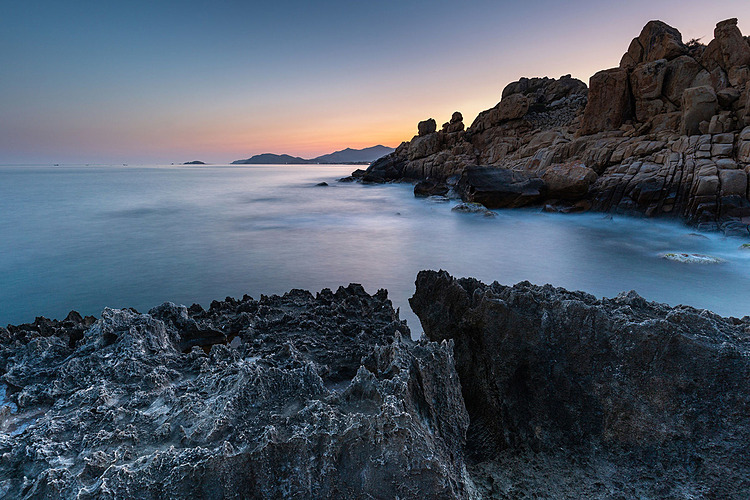 Photo: VNExpress
Hang Rai allures travelers by overlapping rocks forming countless small caves. For many travelers and photography enthusiasts, dawn is the best time to visit Hang Rai. The name of Hang Rai is derived from the fact that the place is home to numerous otters.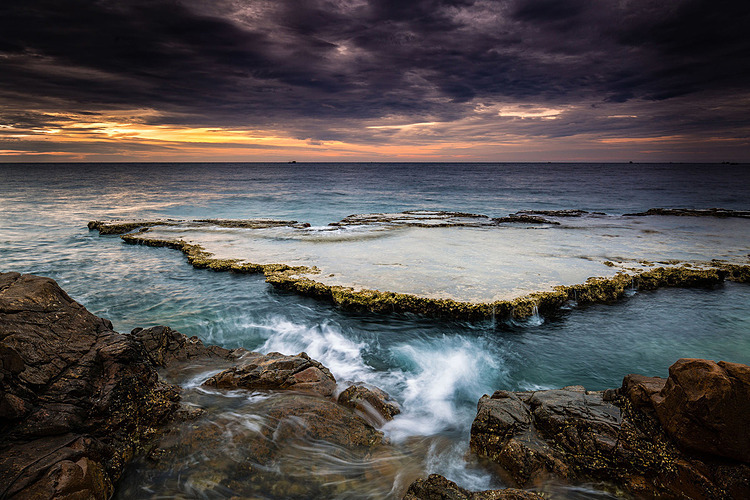 Photo: VNExpress
Hang Rai is also an ideal destination for youngsters to camping overnight.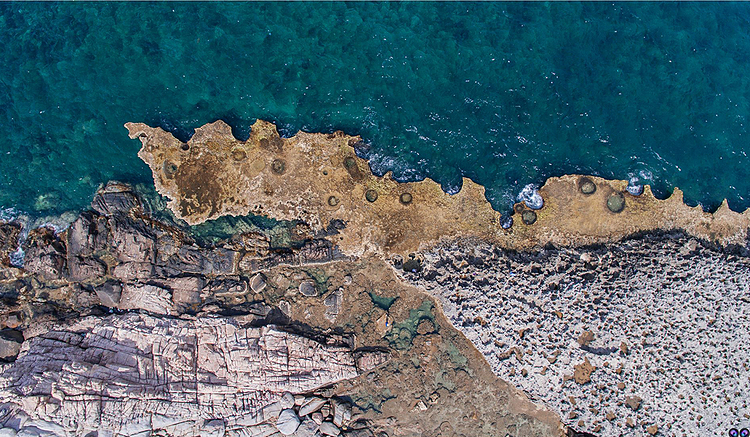 Photo: VNExpress
Fruit-Laden Vineyard Thai An, Ba Moi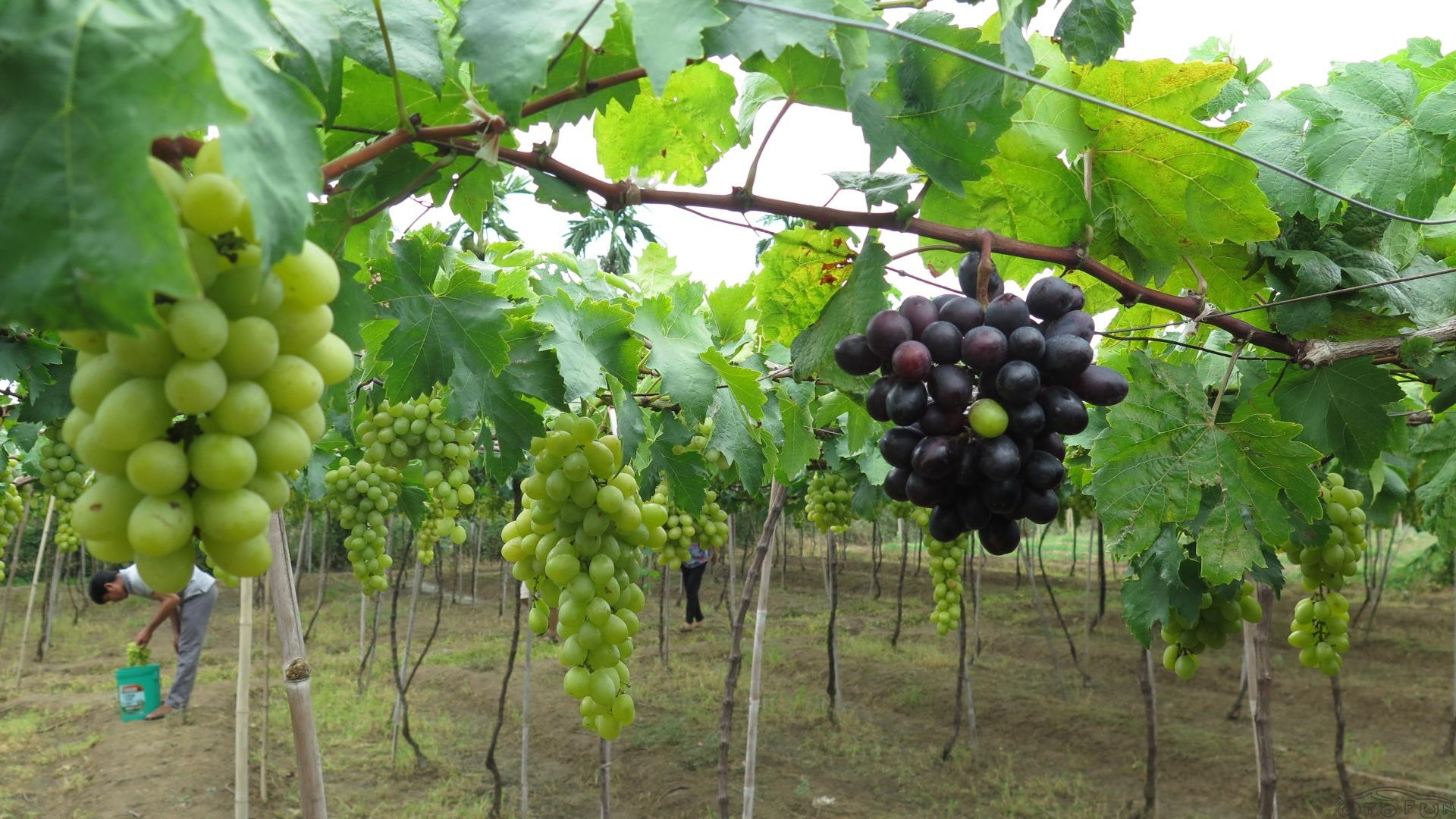 Photo: Dia Diem Ninh Thuan
Ninh Thuan Province is hot and sunny all year round, however, it is really suitable for growing grapes. In addition to the two main types of red and green grapes, the locals in Ninh Thuan grow black grapes used to make wine.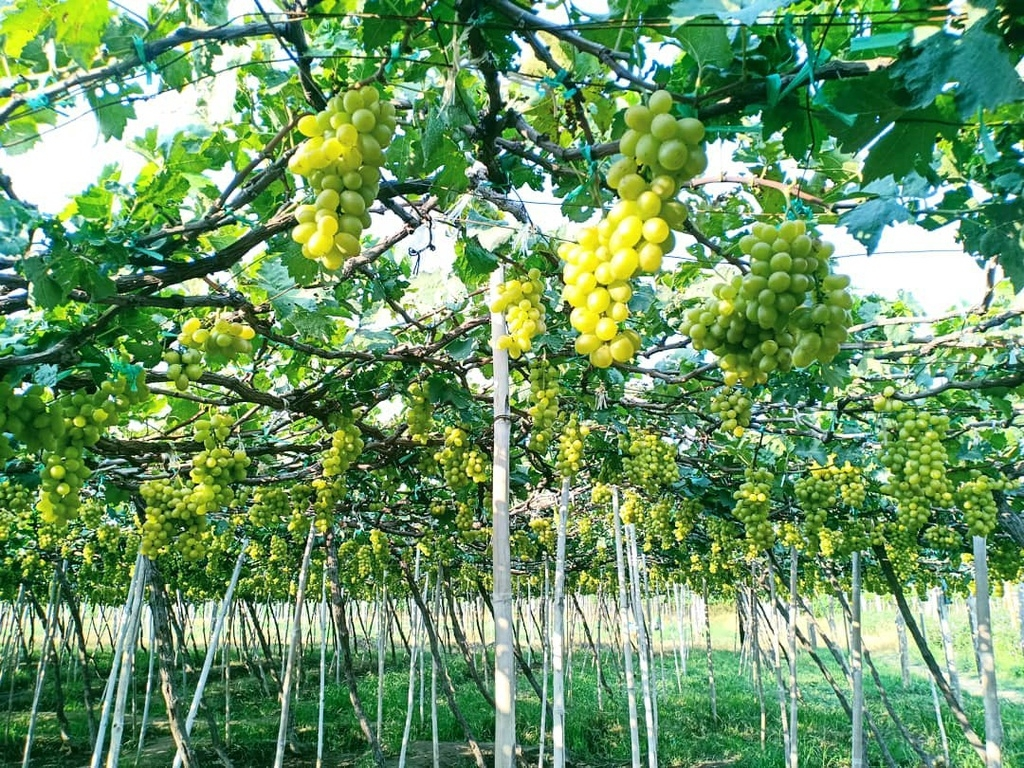 Photo: Vietnamnet
On the route from Ninh Thuan to Nha Trang, tourists can catch sight of the endless vineyards. Tourists can leisurely visit around the grape garden as well as buy them as gifts for relatives and friends.
Photo: VNExpress
Bau Truc Pottery Village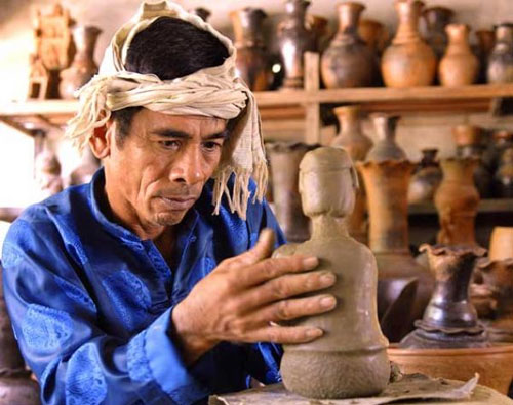 Photo: Vietnamtravelinformation.
Bau Truc Pottery Village belongs to the old Ninh Phuoc district and nowadays has acquired a reputation for sophisticated pottery products. About 95% of the villagers still preserve the tradition of making pottery.
Photo: My Ninh Thuan
The main material of pottery products is clay taken from the fields along the Quao River. Coming here, tourists will have the chance to see with their own eye the process of making pottery, create pottery products by themselves or buy them for 30,000 - 100,000 VND (US$1.3-US$4.3).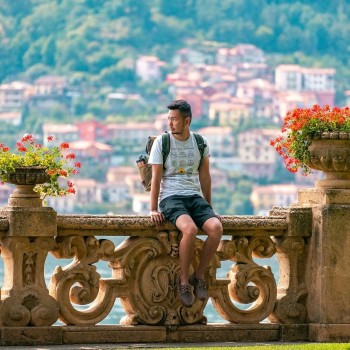 Travel
If you have the opportunity to visit Hoi An at the end of the year, these are some of the best recommendations for fun activities you can do from Peter R – a Thai travel blogger.