President Biden faces conflict with other Democrats over Israel
Amid the rising tension in Israeli - Palestinian conflict, U.S President Joe Biden and other Democrats are in disagreement as he resists a shift in his party toward a tougher stand on Israel and stronger support for the Palestinians.
Biden traveled to the Detroit area to tour an electric vehicle plant and promote his infrastructure plan, an effort to bolster his domestic agenda at a moment of deadly conflict in the Middle East. Arab American protesters gathered at a mosque in Dearborn in advance of the visit, eager to demonstrate their anger at Biden's approach to the conflict, according to Washington Post.
The president faced calls from at least one member of Congress to devote time during Tuesday's trip to meeting with Arab Americans because the plant Biden visited is in an area that is 90 percent Arab American. But the White House announced no such meetings.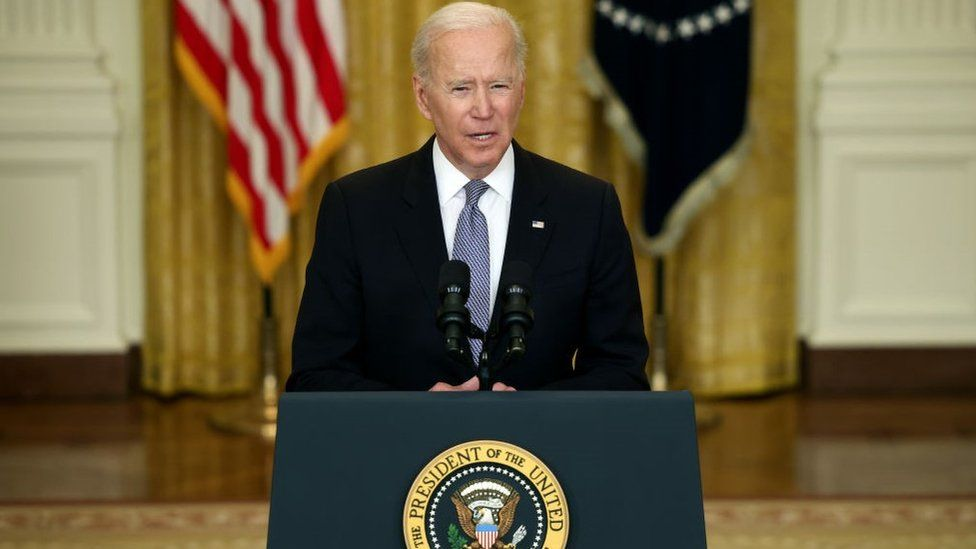 Israel should try to protect innocent civilians, Mr Biden said (Photo: Getty Images)
Many Democrats remain staunchly supportive of Israel and the actions it says it must take in self-defense. But as a growing number of Democrats urged a cease-fire over the past week, Biden for days refused to join them, waiting until after his third conversation with Prime Minister Benjamin Netanyahu to cautiously support such a move.
The president's top spokeswoman has repeatedly declined to say whether Israel's military response in the Gaza Strip was appropriate to the provocation, while many Democrats have not been shy about calling it disproportionate. And Biden and his advisers have stuck to an assertion that liberal Democrats reject as insufficient, the notion that Israel has a right to defend itself.
That has led to sharp criticism of the Biden administration from some Democrats, which otherwise has been rare.
US Defense Secretary Lloyd Austin spoke with Israeli Minister of Defense Benny Gantz Saturday. "I reaffirmed Israel's right to defend itself and condemned Hamas' deliberate targeting of Israeli civilians," Austin said on Twitter.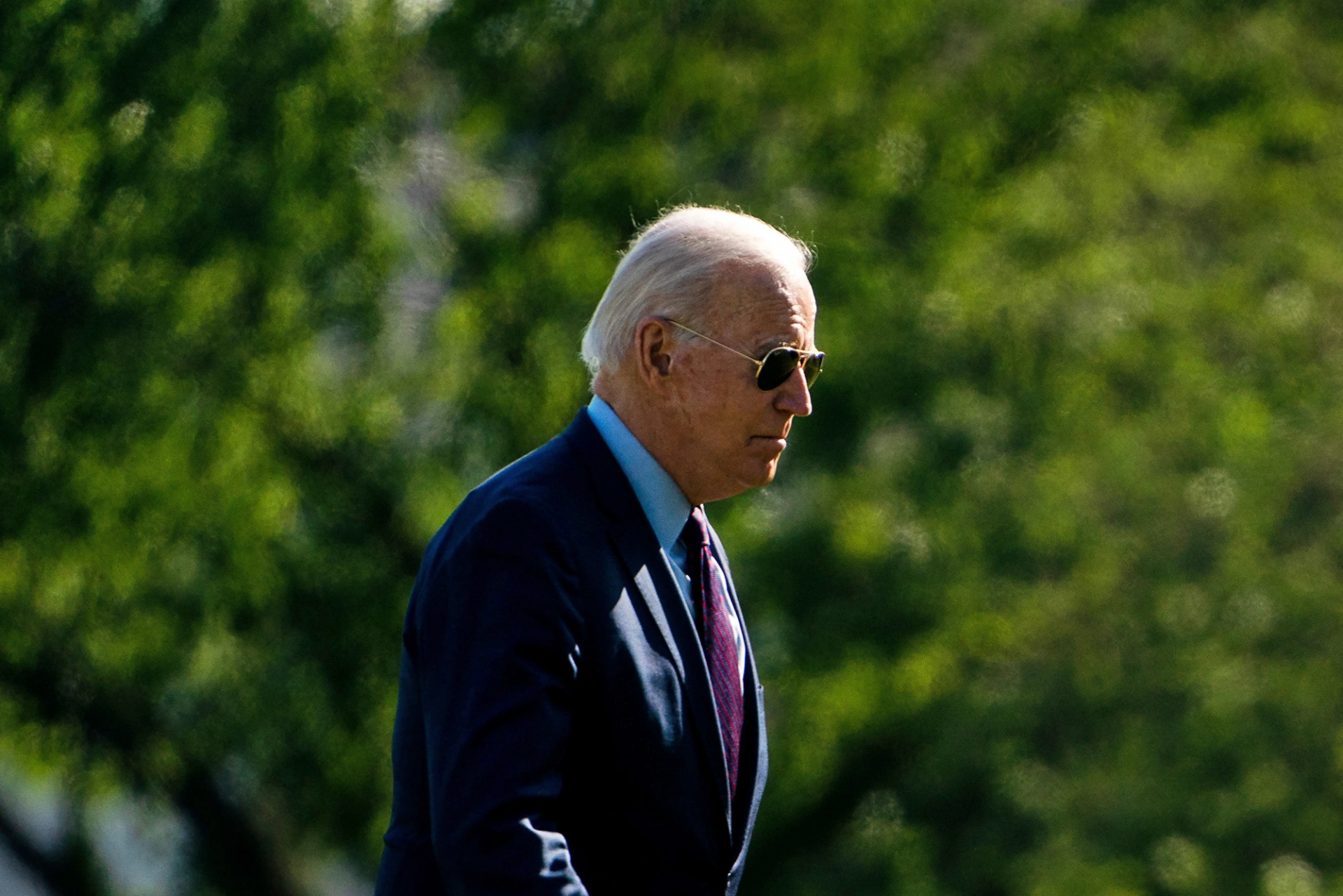 The question now is whether the new Democratic president has real influence on the Israeli leader. Demetrius Freeman / The Washington Post via Getty Images
The intensifying violence in Israel has assumed new urgency at the White House, according to officials, as Biden and his aides are growing increasingly worried about the rising civilian death toll. Israeli airstrikes have killed more than 130 people and injured at least 1,000 others in Gaza alone, the Palestinian Health Ministry in Gaza said. Rioting and mob violence between Arabs and Jews marred cities and towns throughout Israel, CNN reported.
Biden has spoken and been briefed by senior level aides, but, ultimately, officials acknowledge the President's ability to broker a ceasefire on his own is limited. Officials say as the violence between Israelis and Palestinians stretches into another week, he is keeping very close tabs on developing efforts by regional partners -- including Egypt and Qatar -- to broker a ceasefire.
Officials said what happens over the next 72 hours will prove critical in terms of how and whether to ramp up pressure to end the hostilities.
Liberals are fuming
After Biden on Wednesday uttered the often-repeated mantra that Israel has a right to defend itself, liberals lashed out on the floor of the US House of Representatives.
"Do Palestinians have a right to survive?" asked New York Rep. Alexandria Ocasio-Cortez in a fiery speech on Thursday. The progressive Democrat continued to speak out on Twitter this weekend, writing, "If the Biden admin can't stand up to an ally, who can it stand up to? How can they credibly claim to stand for human rights?"
Michigan Rep. Rashida Tlaib responded on Saturday to the attack on the building housing international media. "Israel targeting media sources is so the world can't see Israel's war crimes led by the apartheid-in-chief Netanyahu," she tweeted, referring to Netanyahu.
Sen. Chris Van Hollen, a Maryland Democrat who serves on the Foreign Relations Committee, has said the planned evictions violate international laws and all but questioned the administration's commitment to human rights.
"If the Biden Administration puts the rule of law and human rights at the heart of its foreign policy, this is not a moment for tepid statements," he tweeted earlier this month, linking to comments from the United Nations High Commissioner for Human Rights.
Sen. Bernie Sanders, a Vermont independent who lost the Democratic presidential nomination to Biden, wrote an op-ed in the New York Times on Friday entitled, "The U.S. Must Stop Being an Apologist for the Netanyahu Government."
The nation's largest Muslim civil rights group, the Council on American-Islamic Relations, joined a boycott of a virtual White House Eid celebration scheduled to take place Sunday.
"We cannot in good conscience celebrate Eid with the Biden Administration while it literally aids, abets and justifies the Israeli apartheid government's indiscriminate bombing of innocent men, women and children in Gaza," CAIR said in a statement that warned Biden he risks damaging his relationship with American Muslims.
Muslim rights groups had hailed Biden in the first days of his presidency for ending the Trump administration's ban on travel from predominantly Muslim countries.
In a statement Friday casting forward to the White House's celebration of Eid, the Muslim religious festival, Biden tempered his comments from earlier in the week.
"Palestinians -- including in Gaza -- and Israelis equally deserve to live in dignity, safety and security," he said, recognizing Palestinians without criticizing Israel.
Liberal Democrats have long opposed US policy toward Israel and progressives have become more vocal calling for new tactics, like demanding policy changes in exchange for the large amounts of military aid the US provides.
"By continuing to provide military aid without restriction, we provide no incentive for Israel to adjust course," Massachusetts Sen. Elizabeth Warren said in April, in remarks to the liberal pro-Israel group J Street.
Sanders went further in the New York Times on Friday.
"In the Middle East, where we provide nearly $4 billion a year in aid to Israel, we can no longer be apologists for the right-wing Netanyahu government and its undemocratic and racist behavior. We must change course and adopt an evenhanded approach, one that upholds and strengthens international law regarding the protection of civilians, as well as existing U.S. law holding that the provision of U.S. military aid must not enable human rights abuses."
What is happening in Israel
The Israeli military conducted further air strikes on Tuesday and, shortly after dawn, two buildings in Gaza City were destroyed.
A spokesman for the Israel Defense Forces (IDF) said another 15km (nine miles) of Hamas tunnels had been destroyed in the latest operation.
There were no immediate reports of casualties.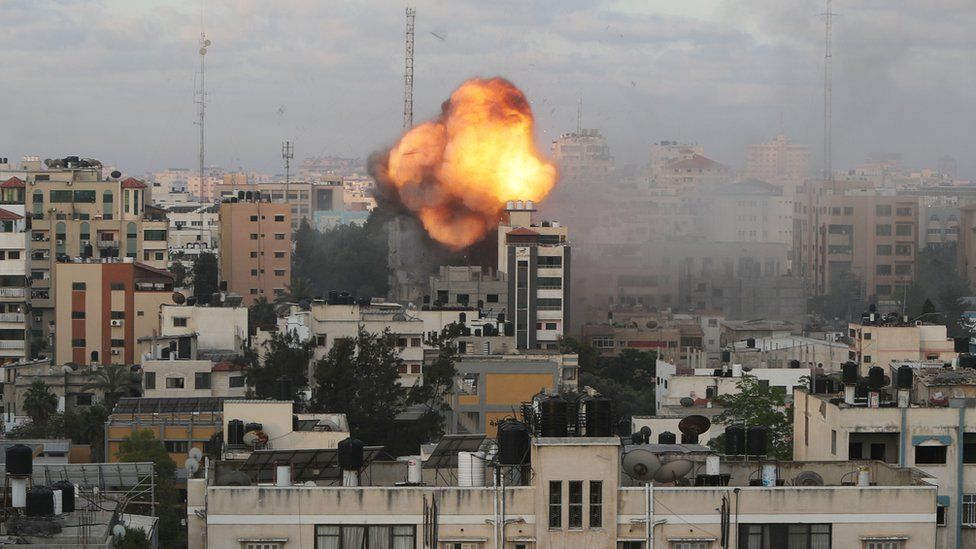 Buildings in Gaza were destroyed in Israeli air strikes early on Tuesday (Photo: Reuters)
Similar strikes before dawn on Monday also damaged roads, power lines and houses. At least seven Palestinians were killed in the bombing.
Mohammad Abu Rayya, a paediatrician in Gaza, told the BBC of the devastation on the ground there. "We don't have a morgue here big enough for the killed and the dead bodies," he said.
"We need at least 10 years more to build what has been damaged here in Gaza," he added.
Palestinian militants fired rockets into Israel later on Tuesday morning. It set off warning sirens in cities in the south, sending people running for shelters.
But the rocket fire from Gaza appeared to be less frequent that in previous nights, according to a Reuters correspondent in the region.
Rockets were also fired at Israel from Lebanon, but the army said they did not reach its territory. The Israeli Air Force said it had shot down what it described as a UAV (unmanned aerial vehicle) that approached its border from Jordan.
Israel has vowed to continue its air strikes on Gaza. On Monday, it said more than 3,000 rockets had been fired into the country over the past week.
The country's Iron Dome defence system is said to have intercepted 90% of the rockets. Israeli emergency services have reported an overall total of 311 injuries, six of them severe.
An Israeli tech executive and father of three, Eitan Singer, told the BBC: "It is not easy - seven days in a row when we go to sleep and almost every evening, every night, we get the kids out of bed, run to shelters. We have 30 seconds to 60 seconds to find a shelter."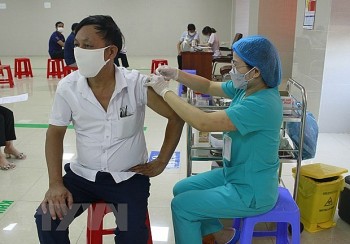 National
Vietnam News Today (Jun 28): Vietnam reports 637 new Covid-19 cases on June 27; Covid-19 not considered an endemic disease; Vietnamese goods and foods promoted in the UK; Vietnam hopes to boost rice exports as global prices escalating.