World News Today (May 12): Moscow says Putin and Biden should talk arms control at possible summit
World breaking news today (May 12): Moscow says Putin and Biden should talk arms control at possible summit. Meanwhile, Queen Elizabeth II's return to stage, dozens of dead bodies found floating in India's Ganges River and gold price also make headlines today.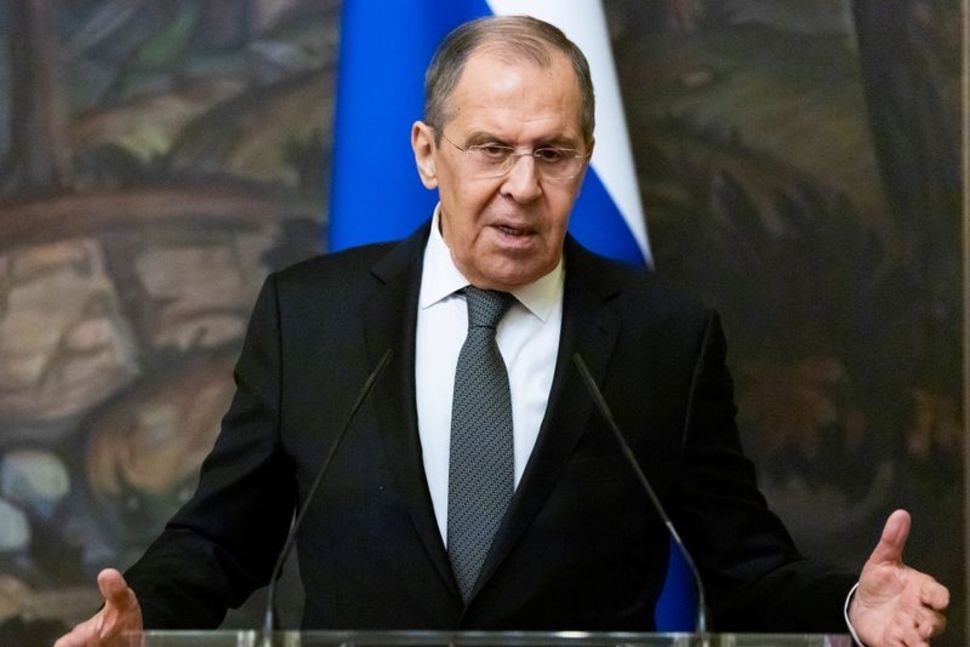 Russian Foreign Minister Sergei Lavrov speaks during a news conference in Moscow, Russia May 5, 2021. (Photo: Reuters)
Moscow says Putin and Biden should talk arms control at possible summit
Russia has proposed discussing arms control and security issues at a possible meeting between Russian President Vladimir Putin and U.S. President Joe Biden, Foreign Minister Sergei Lavrov said on Tuesday.
Lavrov said Russia was still waiting for answers from Washington on a proposed summit between the two leaders, and that Moscow had proposed that strategic nuclear stability, both offensive and defensive, be high on the agenda.
In separate comments, U.S. ambassador on disarmament Robert Wood said preparations for the talks were underway.
"President Biden and President Putin have agreed to explore strategic stability discussions on a range of arms control and emerging security issues," he told a virtual United Nations conference on disarmament.
"They are in the process of preparing for these discussions."
Relations between Moscow and Washington slumped to a post-Cold War low in March after Biden said he thought Putin was a "killer" and Moscow recalled its ambassador to Washington for consultations.
But after slapping sanctions against Russia last month, Biden said there was still room for the countries to work together.
Biden has said he would like to hold a summit with Putin during his trip to Europe in June. The White House said lingering differences between Washington and Moscow would need to be resolved before any summit could take place.
The Kremlin has said it is studying the possibility of holding the summit, according to US News.
Queen returns to public stage, opening new UK parliament session
Queen Elizabeth II opened a new session of parliament on Tuesday, in her first public appearance since the funeral of her late husband Prince Philip, as she revealed the Conservative government's post-pandemic legislative agenda.
Prime Minister Boris Johnson, buoyant after his party's triumph in local and regional elections in England last week, is vowing to deliver on his mantra to "build back better" with a wide-ranging raft of policies.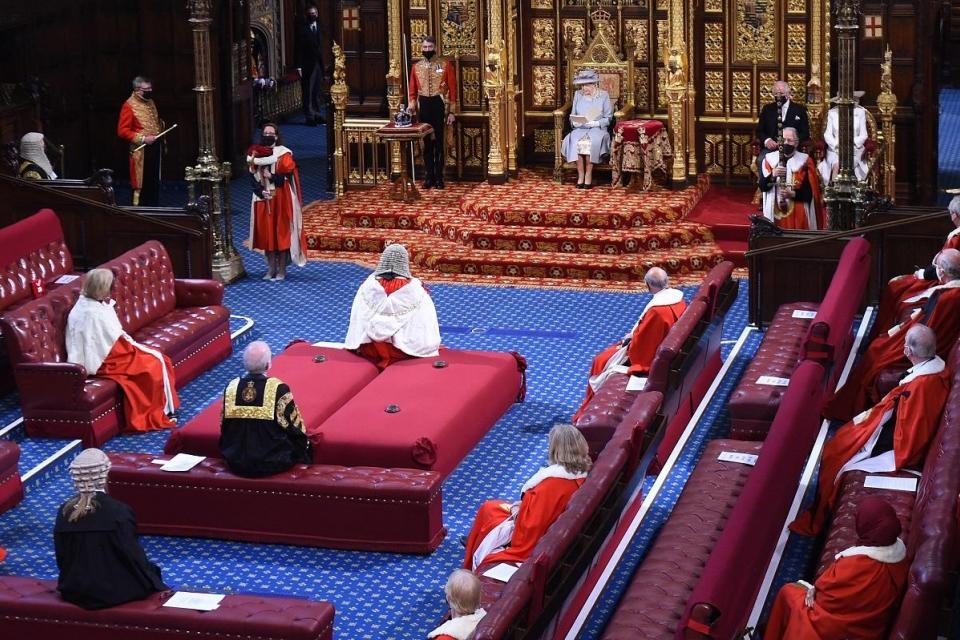 (Photo: Times of Malta)
But he faces renewed questions over the UK's cohesion after pro-independence forces won a majority in elections to the Scottish parliament with pledges to hold another referendum on breaking away from the centuries-old union.
Johnson's government, after rolling out a successful coronavirus vaccination drive, is intent on reopening the economy and refocusing on long-term promises to "level up" prosperity across Britain, as reported by France 24.
"My government's priority is to deliver a national recovery from the pandemic that makes the United Kingdom stronger, healthier and more prosperous than before," the 95-year-old monarch said in a speech from a gilded throne in the upper House of Lords.
Amid India's COVID-19 surge, dozens of dead bodies found floating in Ganges River
Scores of dead bodies have been found floating down the Ganges River in eastern India as the country battles a ferocious surge in coronavirus infections. Authorities said Tuesday they haven't yet determined the cause of death.
Health officials working through the night Monday retrieved 71 bodies, officials in Bihar state said.
Images on social media of the bodies floating in the river prompted outrage and speculation that they died from COVID-19. Authorities performed postmortems on Tuesday but said they could not confirm the cause of death due to the decomposition of the bodies.
More corpses were found floating in the river on Tuesday, washing up in Ghazipur district in neighboring Uttar Pradesh state. Police and villagers were at the site, about 30 miles from Monday's incident.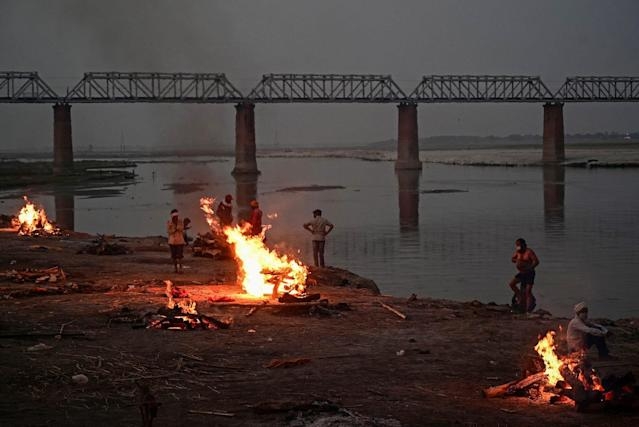 (Photo: Yahoo News New Zealand)
Surinder, a resident of Ghazipur who uses one name, said villagers didn't have enough wood to cremate their dead on land.
"Due to the shortage of wood, the dead are being buried in the water," he said. "Bodies from around 12-13 villages have been buried in the water."
Bihar and Uttar Pradesh are experiencing rising COVID-19 cases as infections in India grow faster than anywhere else in the world, CBS News reported.
Israel and Hamas on the brink of war
Flare-ups between the Israeli military and Hamas militants in the Gaza Strip seem to be cyclical. But there are a few developments that make this latest round of tit-for-tat strikes somewhat atypical.
Recent events also pose a conundrum for US President Joe Biden, a longtime "friend" of Israel who is also focused on placating the progressive wing of his party, which is more supportive than other US lawmakers of Palestinian rights.
Progressive Democrats like Congresswoman Alexandria Ocasio-Cortez and Senator Elizabeth Warren have called on Biden to intervene in the Israeli-Palestinian crisis, which Biden has made clear isn't a top foreign-policy priority. Moreover, Biden likely doesn't want to do — or say —anything that will provoke the Israelis as his administration tries to revive the Iran nuclear deal, which the Israeli government opposes. But now that the situation is escalating so quickly, Washington may be compelled to get more involved.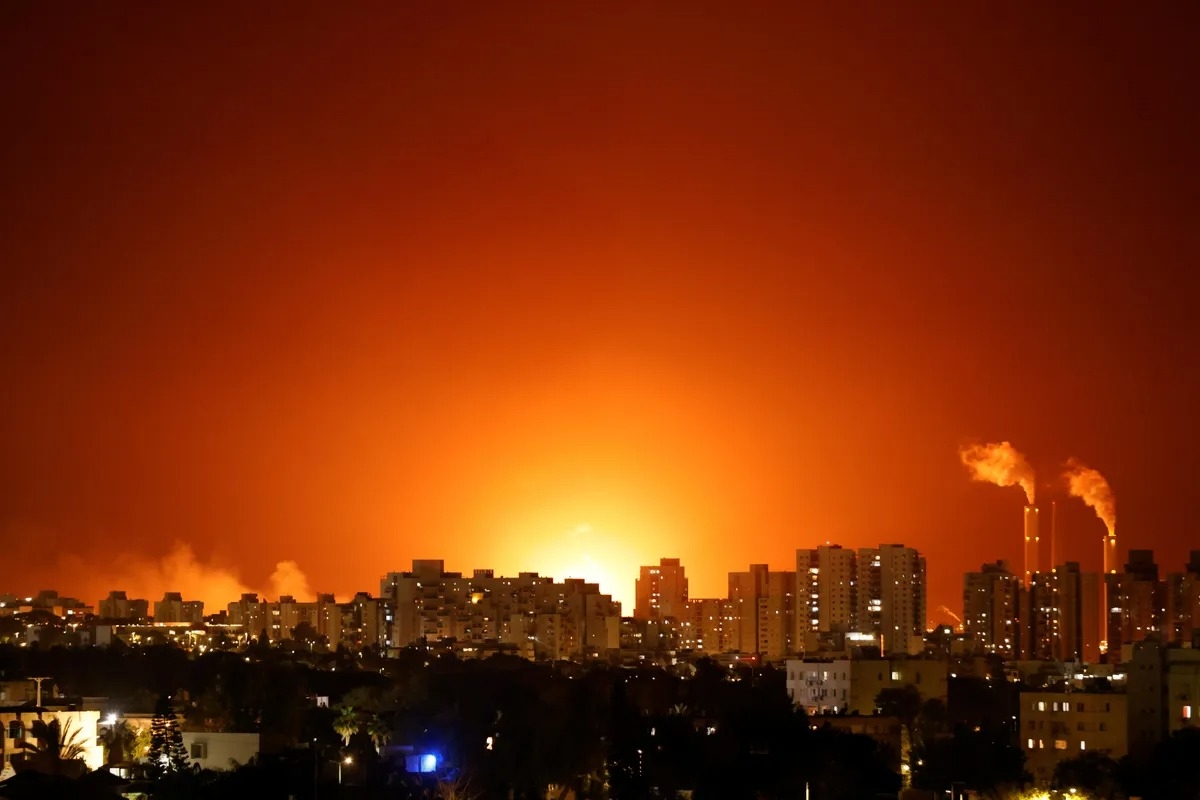 (Photo: GZERO)
Hamas warned last month that it would wreak havoc if the Palestinian Authority (PA), which governs in the West Bank, cancelled this month's parliamentary vote, the first Palestinian elections since 2006. Nonetheless, PA President Mahmoud Abbas, fearing a massive electoral loss to Hamas, proceeded to postpone the vote indefinitely. Hamas is fuming.
This follows mass unrest in Jerusalem in recent weeks. A high-profile court case over the potential eviction of several Palestinian families from East Jerusalem's Sheikh Jarrah neighborhood fueled riots and clashes between Palestinians and Israeli police.
In recent weeks, Arab communities inside Israel have taken a more active role in protests. This development startled many politicians who tout co-existence between Israeli Arabs and Jews as a model for broader Israeli-Palestinian peace. Asked about this development, Moran Stern said: "Hamas has been trying to flare up Arab communities, especially in East Jerusalem. It also hoped to mobilize supporters in the West Bank... It seems the initial plan was to fuel events while keeping a distance so as not to give Israel the excuse to attack its assets in Gaza directly." But Stern notes that as things escalated "this has obviously changed." Still, Hamas' approach seems to have worked: Arab Israelis are now angry and activated.
Still mired in political chaos, Israel does not have a functioning government to lead the way, while President Abbas has also been missing in action in recent days. Meanwhile, both Israel and Hamas are now upping their rhetoric. The risk of an escalation of deadly violence continues to rise, GZERO reported.
Gold price forecast – gold markets press downward trendline
Gold markets have initially fallen during the trading session on Tuesday but have seen buyers jumping back in to take advantage of weakness.
Gold markets have fallen initially during the trading session on Tuesday but have found plenty of buyers near the $1815 level to turn things around and pressed the downward trendline that I have drawn on the chart. Ultimately, if we can break above the $1850 level, then it is likely that we would see a much bigger move to the upside. Keep in mind that the US dollar is getting hammered, so that will help over the longer term. Whether or not it actually causes a breakout is something that remains to be seen, but it is worth paying close attention to the $1850 level as a bit of a marker. If we can break above there on a daily close, then I would be more than willing to be a buyer, FX Empire reported.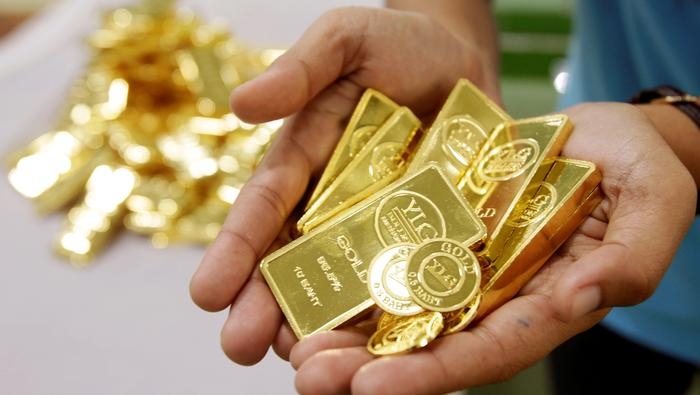 (Photo: Daily FX)