Prime Minister of Japan Yoshihide Suga: Biography, Early Life, Career and Facts
Yoshihide Suga, who was elected Japan's prime minister by parliament in Sept, 2020, has kept a low profile for much of his career. Below, we give you a closer insight into his early life, education and political career.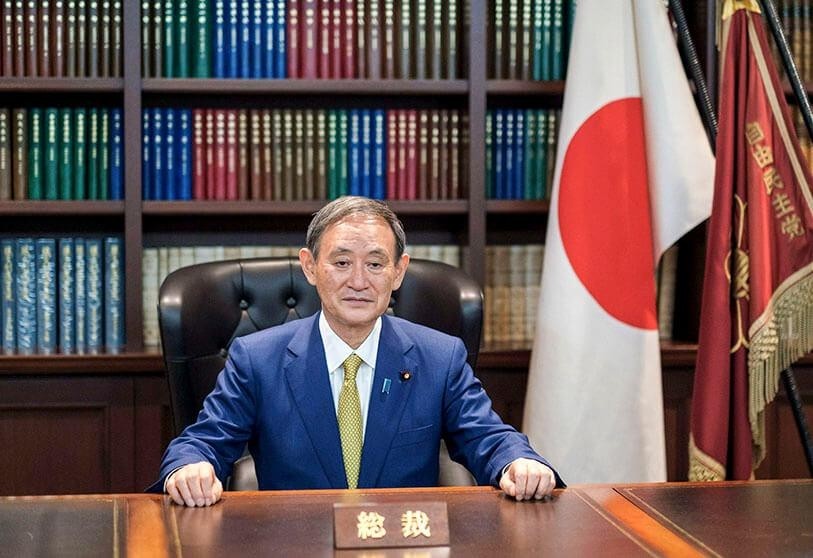 Yoshihide Suga. Photo: Atalaya
Who is Yoshihide Suga?
Yoshihide Suga is the current Prime Minister of Japan. He assumed the charge on 16 September 2016, after former Prime Minister, Shinzo Abe, resigned on health grounds. Suga currently serves as president of the Liberal Democratic Party. He has a long political history and was previously the Chief Cabinet Secretary under Abe. He also served as the Minister of Internal Affairs and Communications in the mid-2000s.
Unlike most officeholders in Japanese history who hail from prominent political families, he was born in a family of humble origin. He was ambitious from a young age and left his native village to move to Tokyo to pursue his dreams. He worked hard to establish himself as a politician despite not having any political connections, and this earned him the respect of his country's common citizens.
As a politician, Yoshihide Suga has been closely involved with Abe for decades, and the two men jointly ushered in a new era in Japanese politics. In April 2019, Suga was given the honor of announcing the name of the new imperial era, Reiwa. This earned the previously low-profile politician much international fame. Upon the announcement of Abe's resignation as prime minister in August 2020, Yoshihide Suga emerged as the leading contender to succeed him, as reported by The Famous People.
Quick Facts
Birthday: December 6, 1948
Age: 73 Years, 73 year Old Males
Sun Sign: Sagittarius
Born Country: Japan
Born In: Ogachi District, Akita, Japan
Famous As: Prime Minister Of Japan
Yoshihide Suga Early Life and Education
Born on Dec. 6, 1948, in a snow-covered village in Akita Prefecture to strawberry farmer Wasaburo and schoolteacher Tatsu, Yoshihide Suga helped out in the fields as a child and, as the eldest son, was expected to eventually take on the family business.
Wasaburo, who worked for South Manchuria Railway Co. during World War II, developed a late-harvest variety of strawberry on his return to Japan following the country's surrender. It proved a hit, selling for a premium to city dwellers.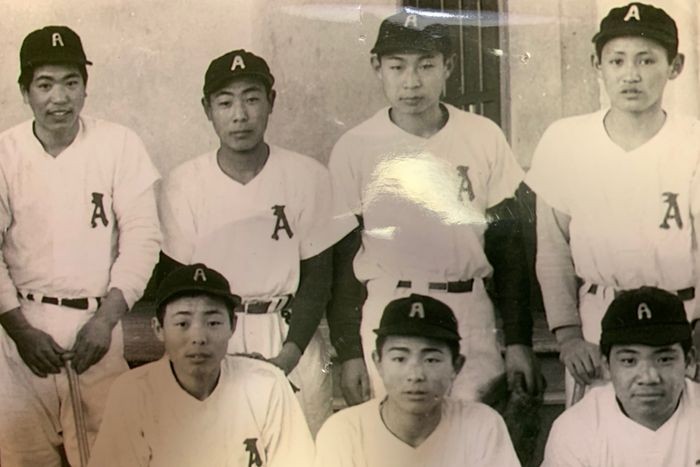 File photo shows Yoshihide Suga (far R in back row) and his teammates in his junior high school baseball team. Photo courtesy of Suga's office/ via Kyodo News
Suga was reluctant to become a farmer himself and has said that after high school he "basically ran away from home" to find work in Tokyo. He ended up at a cardboard factory but quickly became disillusioned and quit, enrolling at Hosei University in 1969, according to Kyodo News.
Suga has said he had no interest in the wave of student protests against the Japan-U.S. security alliance and the Vietnam War sweeping the country at the time, busying himself with a number of jobs such working as a security guard and low-level newsroom assistant to pay his way through school. He did make time for sports, becoming vice-captain of the karate team.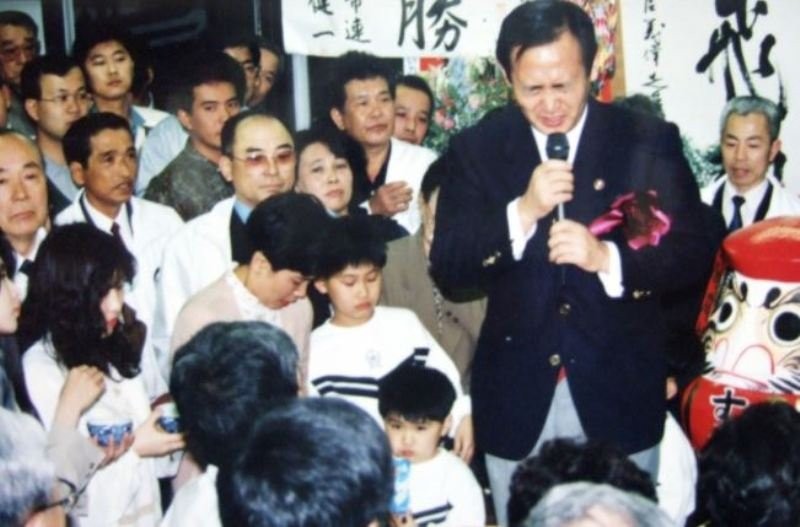 Undated supplied photo shows Yoshihide Suga after winning a seat in the Yokohama city assembly for the first time in 1987. Photo courtesy of Suga's office/ via Kyodo News
Yoshihide Suga Career
After graduating, Yoshihide Suga took a job as secretary to Hikosaburo Okonogi, a member of the House of Representatives from Yokohama, in 1975. His work included buying cigarettes and parking cars.
He was a hardworking man, and despite being from a non-political family, he was able to form favorable political connections on his own. He resigned from his job in 1986 to begin a political career of his own.
In April 1987, he was elected to the Yokohama City Council. While campaigning for this position, he pioneered the now-common practice of political candidates giving campaign speeches in front of busy train stations.
His career progressed over the years and he leaped to national politics in the mid-1990s. In the 1996 general election, he was elected to the Diet of Japan, representing the Kanagawa 2nd district. He was re-elected thrice more in the coming years.
In 2005, Yoshihide Suga was appointed Senior Vice Minister Of Internal Affairs and Communication by Prime Minister Junichiro Koizumi. The following year, he was was promoted to Minister of Internal Affairs and Communications and Minister for Privatization of the Postal Services under the new Prime Minister Shinzo Abe.
In December 2006, Suga was given the portfolio of Minister of State for Decentralization Reform as well in addition to his other responsibilities.
In the 2009 general election, he was able to retain his seat owing to his campaigning style that appealed directly to the common people. Many of his colleagues lost theirs in this election.
Yoshihide Suga was made Chairman of the Liberal Democratic Party (LDP) Organization and Campaign Headquarters in October 2011. The following year, in September, he was appointed Executive Acting Secretary-General of the LDP.
Having formed a close political connection with Shinzo Abe in the 2000s, Suga encouraged Abe to run for the LDP presidency in 2012. Abe emerged victorious and selected Suga to be the Chief Cabinet Secretary. Suga continually urged Abe to focus on the country's economy.
Suga was entrusted with the additional portfolio of Minister in charge of Alleviating the Burden of the Bases in Okinawa in September 2014.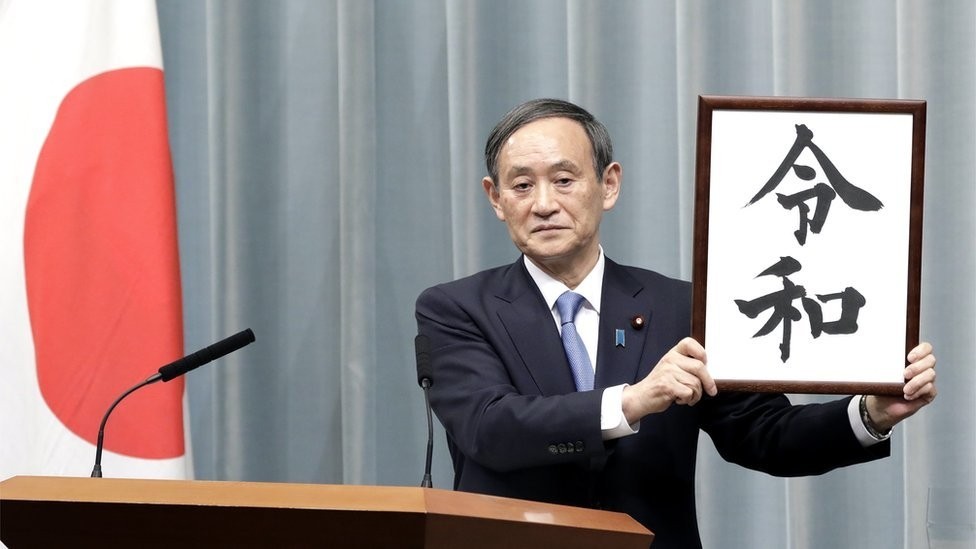 Photo: BBC
In the mid-2010s, Suga took an active managerial role in Abe's administration. As the prime minister's trusted aide and advisor, he played a key role in the country's governance.
Suga implemented initiatives to attract foreign tourists and took steps to enforce a visa program that enabled unskilled foreign workers to find gainful employment in Japan.
Despite being a popular politician, he invited criticism for "publicly encouraging Japanese women to contribute to their country by having more children."
His career continued to flourish and he held his seat in the 2014 general election and 2017 general election. Even though he generally maintained a low profile, he was given the honor of announcing the name of the new imperial era, Reiwa, on 1 April 2019. This gained him international prominence.
In May 2019, Yoshihide Suga was sent to Washington for a meeting with US Vice President Mike Pence. This fueled speculation that he was being groomed to succeed Abe soon.
Suga continued to rise in prominence and coordinated support for the LDP candidate in the 2019 Hokkaido gubernatorial election. Since this is a role generally reserved for top LDP officials, it further strengthened the speculation of him being groomed to become the future prime minister.
When the COVID-19 pandemic hit the world in 2020, Suga continued to play a key role in the Abe administration, working with the top officials in implementing strategies to curb the spread of the virus.
In August 2020, Prime Minister Shinzo Abe announced that he would be retiring due to his poor health. Following this announcement, Yoshihide Suga emerged as the leading contender to succeed him in the 2020 Liberal Democratic Party of Japan leadership election.
Yoshihide Suga assumed the charge as the Prime Minister of Japan on 16 September 2020.
Major Works
Yoshihide Suga has been working closely with Shinzo Abe for many years. He pushed Abe to focus on the economy and supported the Bank of Japan's aggressive measures to counter inflation. He is also known for implementing policies to rejuvenate tourism in the country, said The Famous People.
Family and Personal Life
Yoshihide Suga is married to Mariko and has three sons. His wife is the sister of his co-worker in his first job. Suga has stated that he seldom spent time with his children when they were growing up as he was too busy with his political career.
He believes in leading an active life. He goes for a long walk daily and performs 100 sit-ups each morning and night.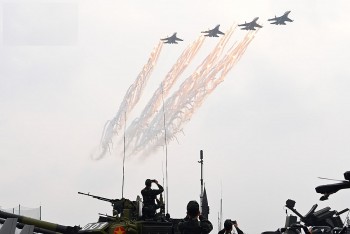 National
At the opening ceremony of the Vietnam International Defense Expo 2022 on December 8th morning, there were impressive performances of the air forces and commando of the Vietnamese People's Army.