Protesters on Washington DC blocks Interstate 395 near Capitol
Black Lives Matter protesters in Washington, DC, on June 15 blocked both sides of Interstate 395 south of the Capitol for a second night, CNN reported.
Protesters in DC. Photo: CNN
In the new scene in a video being available online, about 150 protesters were also seen at the Department of Housing and Urban Development in Washington, DC. They carry many signs with the names of victims caused by police violence, such as George Floyd, Breonna Taylor, and Ahmaud Arbery.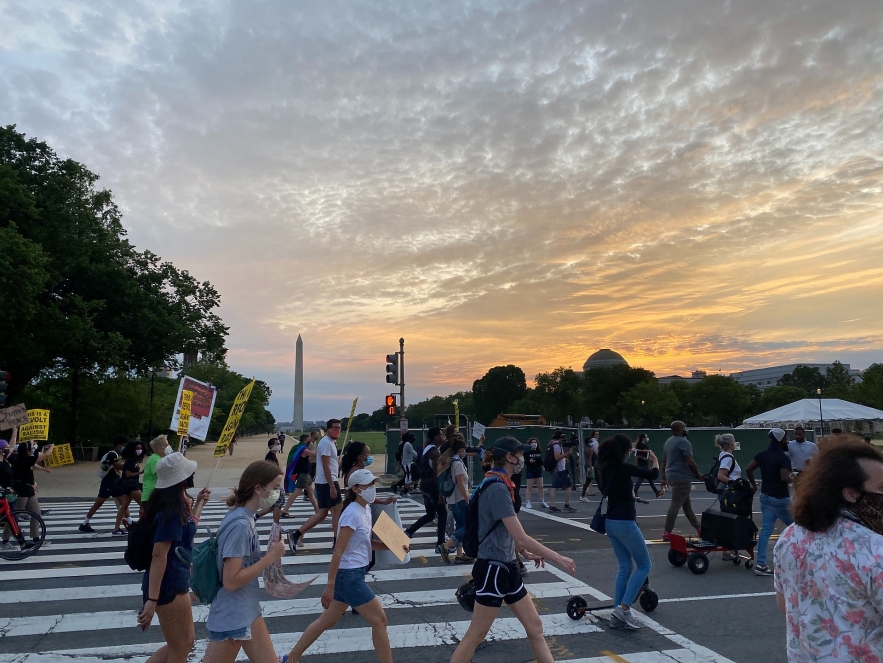 Protesters in DC. Photo: CNN
Washington D.C. Mayor Muriel Bowser has commented: "People are coming from around the country and all over Washington DC to voice their outrage at what is happening in this country, to be heard and to demand a change".
Protesters in DC. Photo: CNN
It is noted in the outlet made by leaders of the protest that they intended to be peaceful and did not want anyone clashing police officers. Interstate 395 is known as a major highway in the US' capital, and a part of it passes underneath the National Mall near the U.S. Capitol building.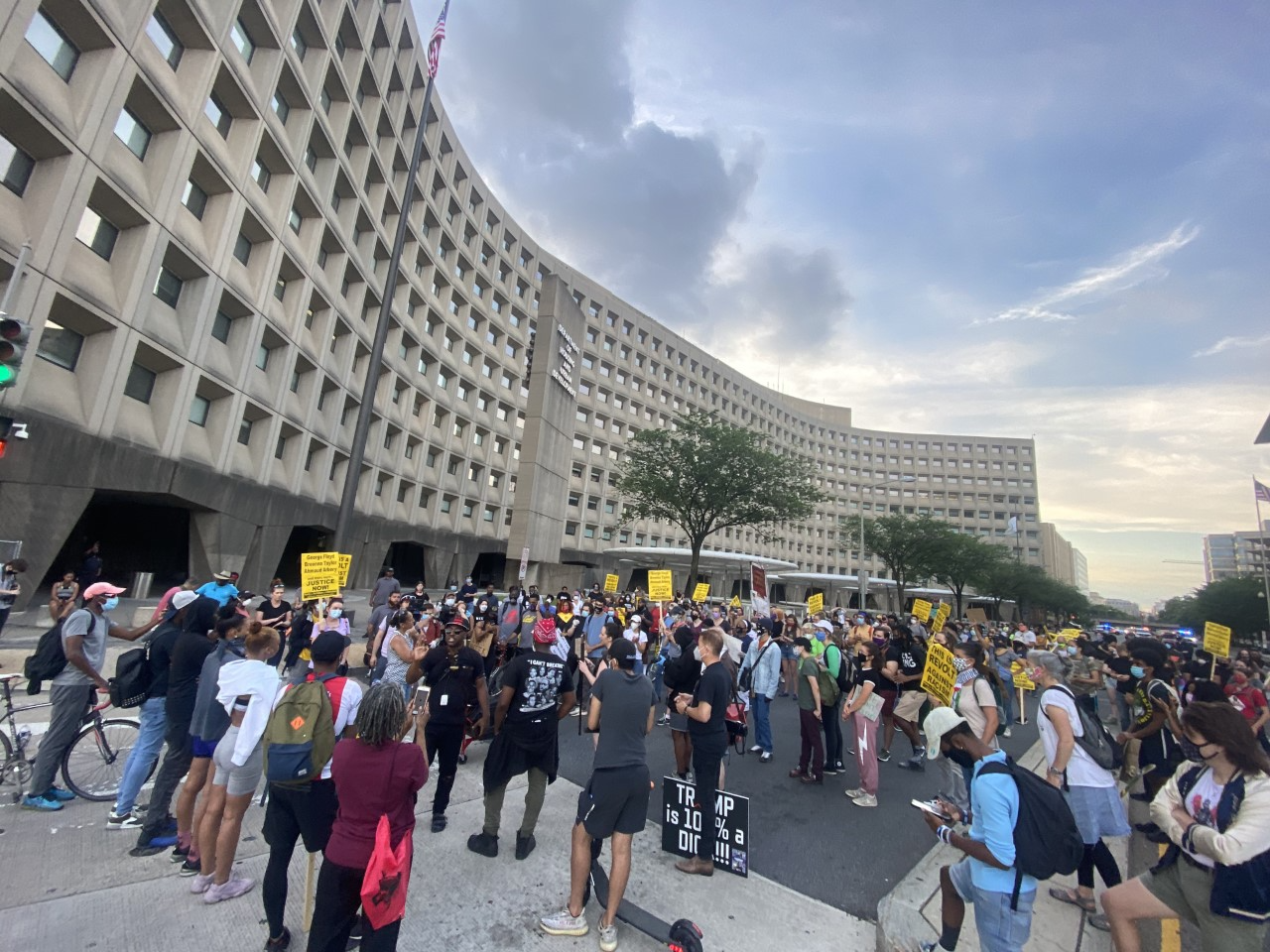 Protesters in DC. Photo: CNN
Brooks' family called for murder charges and radical review to Atlanta police
According to The Guardian, the family of Rayshard Brooks, a 27-year-old black man shot twice by white Atlanta police called for murder charges and a radical review to police department of the city. In a tearful press conference joining by about 10 family's members on June 15, relatives spoke of the friendly man who was killed by police bullets.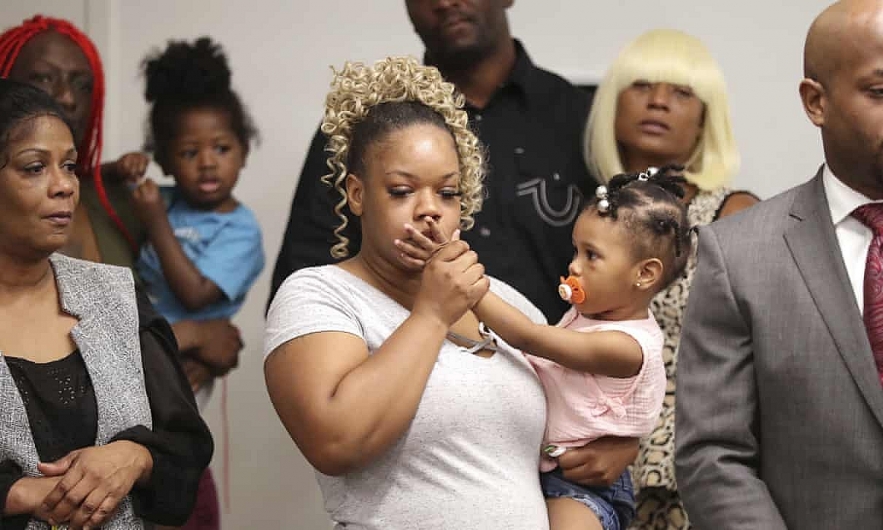 Tomika Miller and their child. Photo: AP
The incident came after a call to police at 10:33 p.m. informed about a man sleeping in a parked vehicle in the restaurant's drive-thru lane, which made other people to drive around it, the GBI cited in its statement. Cops came and made a test on Brooks. He failed the test and resisted arrest.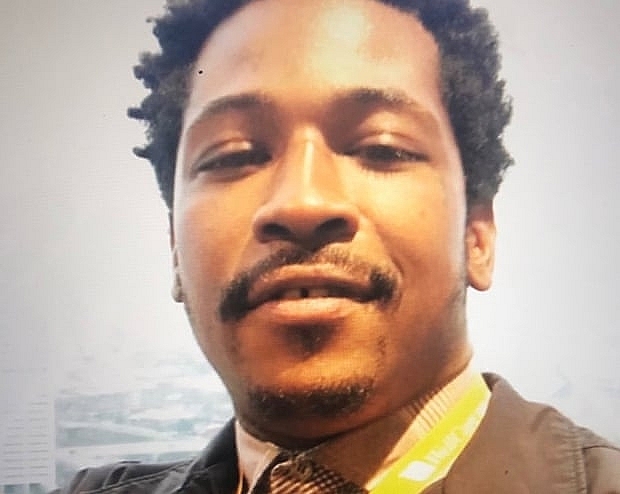 Rayshard Brooks. Photo: Stewart Trial Attorneys Handout/EPA
Brooks's wife, Tomika Miller, carried their infant child and said: "There's no justice that can ever make me feel happy about what's been done. I can never get my husband and best friend back. I'm scared every day my children go out, my family members go out, because I don't know they are going to come home.
A photo of Brooks' family. Source: wikisoon
She also urged protesters to remain peaceful so that Brooks' name could exist "positive and great". She said that her husband's death was the result of police holding all black people in fear.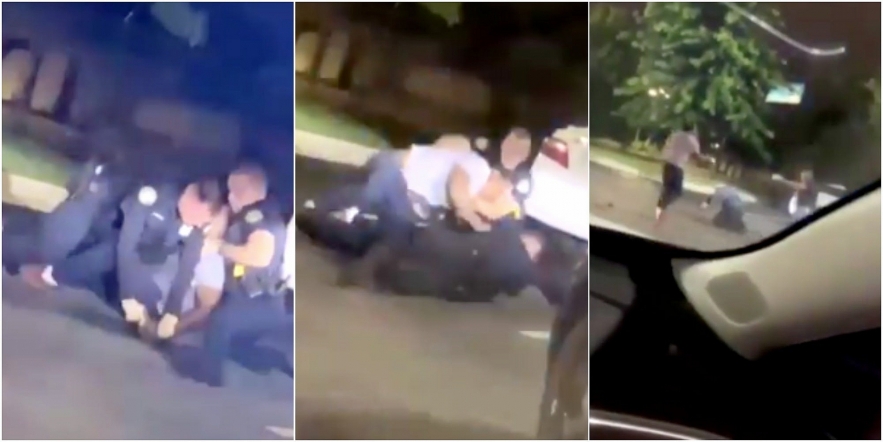 Photo cut from video. Source: Business Insider
"Our family's trust in the police is broken. The only way to heal some of these wounds is through a conviction and the drastic change of the police department", Brooks's cousin, Tiara Brooks, said.
Voting to ban chokeholds and crowd control weapons in Seattle
After officers repeatedly used chokeholds, tear gas, pepper spray and several other crowd control devices with peaceful demonstrators, the Seattle City Council voted unanimously to ban cops from using them, the Washington Post reported.
People walk near tents that make up the "No Cop Co-op," Monday, June 15, 2020, inside what has been named the Capitol Hill Occupied Protest zone in Seattle. Photo: AP
The 9-0 vote Monday came amid frustration with the Seattle Police who used tear gas to deter protesters just days after Mayor Jenny Durkan and Police Chief Carmen Best committed not to do so.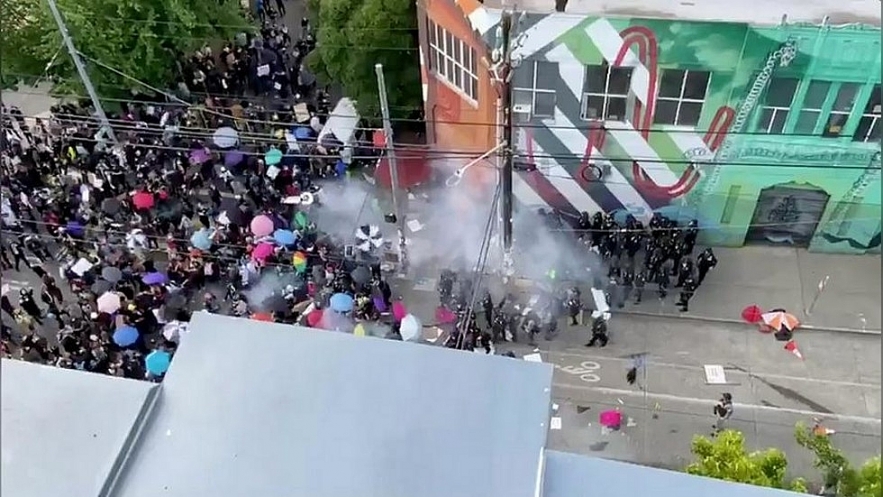 Police clash with demonstrators during a protest against racial inequality in Seattle, Washington, U.S. June 6, 2020. Photo: REUTERS.
On Monday, Seattle Police Chief Carmen Best said, "It has been historically known through the evidence and other research that the use of CS gas, otherwise known as tear gas, can often be a less lethal way of dispersing a crowd without having to go hands on, without using our riot batons. So it has been determined to be less dangerous to do that. That said, it has been very clear to us that people are not wanting us to use the CS."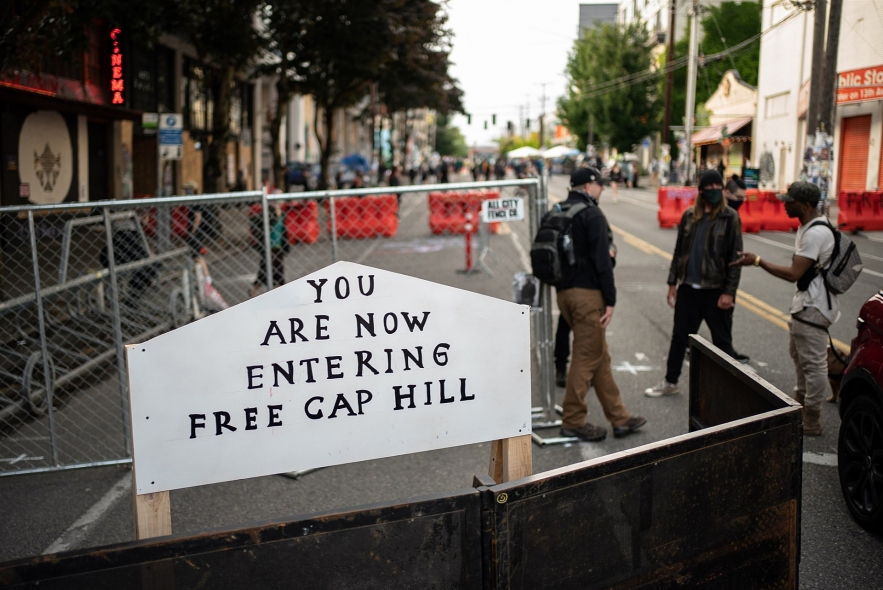 A sign on a barrier at an entrance to the
Legislation not only bans the use of chokeholds, lists them as an unlawful "use of force," but also opens the city up to lawsuits that could pay up to $100,000 in damages.
The Seattle Office of Police Accountability previously said that thousands of complaints regarding police misconduct during the George Floyd protests in Seattle has been reviewed and investigated. It announced a list of 10 cases it received the most complaints about, including the use of pepper spray on peaceful demonstrators, the use of flashbangs, and covering badge numbers.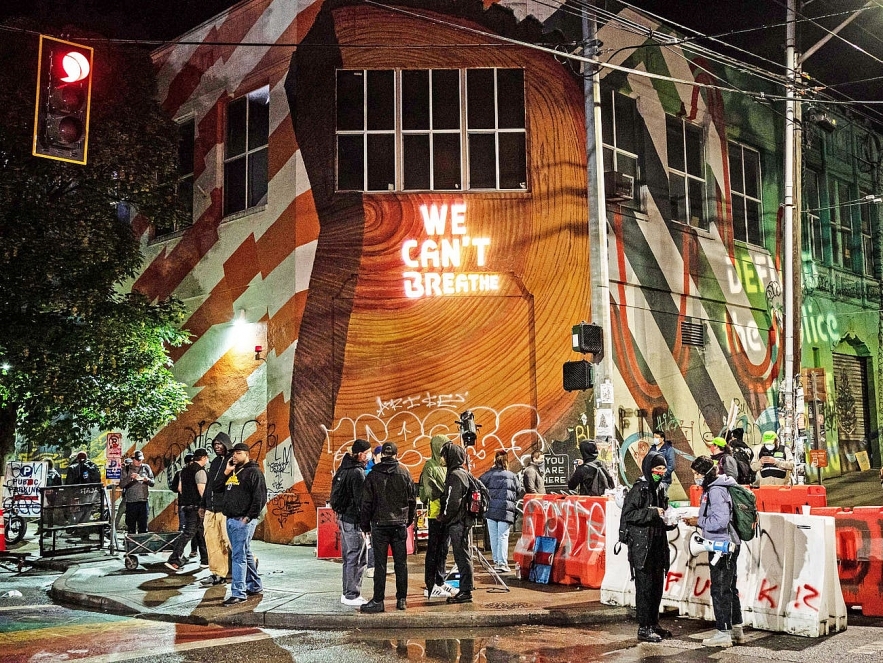 A projected message is seen on a wall near the Seattle Police Departments East Precinct on June 9
Seattle Mayor Jenny Durkan and Police Chief Carmen Best previously said several policy changes are in the works to hold police accountable.
President Donald Trump to sign order to encourage police to limit deadly force
President Donald Trump expects to sign an executive order on June 16 that encourages law enforcement agencies to accept high requirements for using deadly force amid surging tensions over black victims in the US.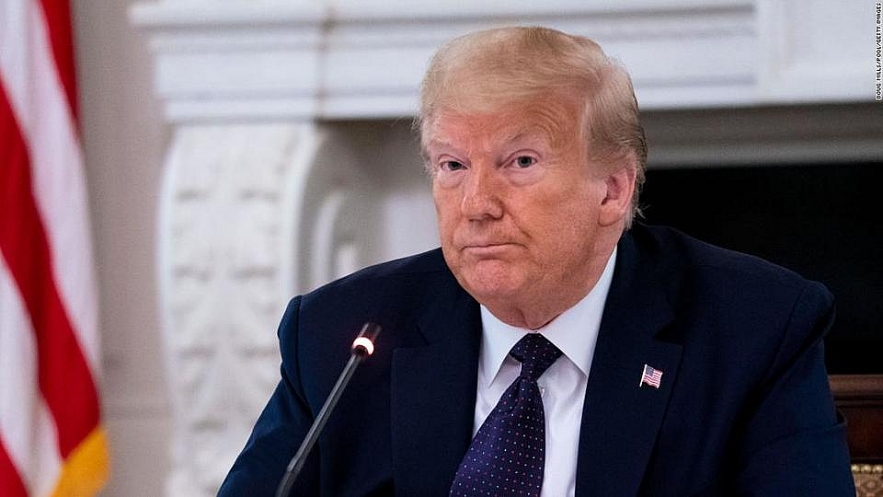 President Donald Trump. Photo: Newsbreak.com
"We want law and order and we want it done fairly, justly, and we want it done safely," President Trump told reporters at the White House on Monday but refused to give details, US News reported.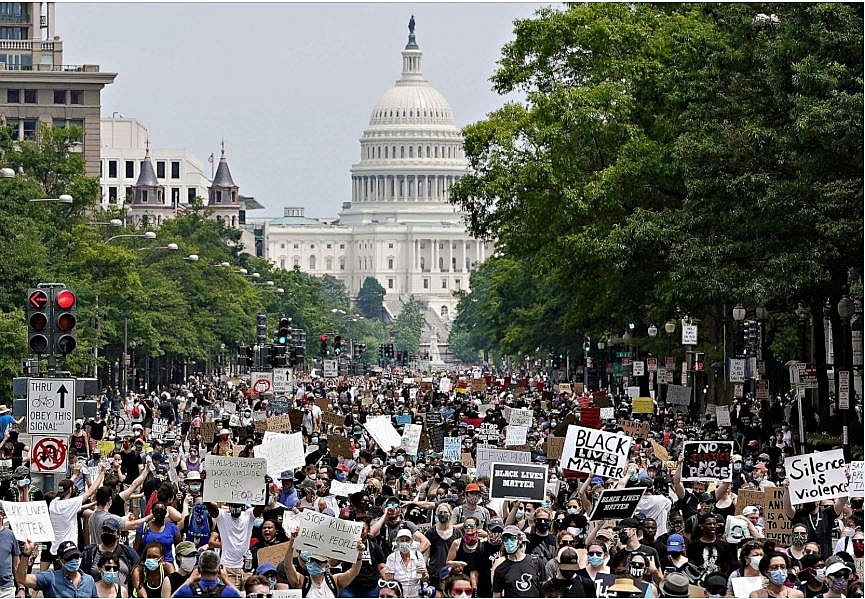 Demonstrators march down Pennsylvania Ave. during a protest against police brutality and racism, on June 6, 2020, in Washington. Photo: ABC News
Trump and his administration announced to consider the executive order amid protests in cities nationwide in response to police killings, particularly last month's death of George Floyd in Minneapolis. The White House was itself the scene of protests in the week following Floyd's death.
DaSun Millard stands next to Black Lives Matter sign on a traffic light post, at the newly named
The order comes down as Trump, down in pre-election polls to Democratic challenger Joe Biden, faces criticism over his handling of nationwide protests over Floyd's death.
Ruby Lee